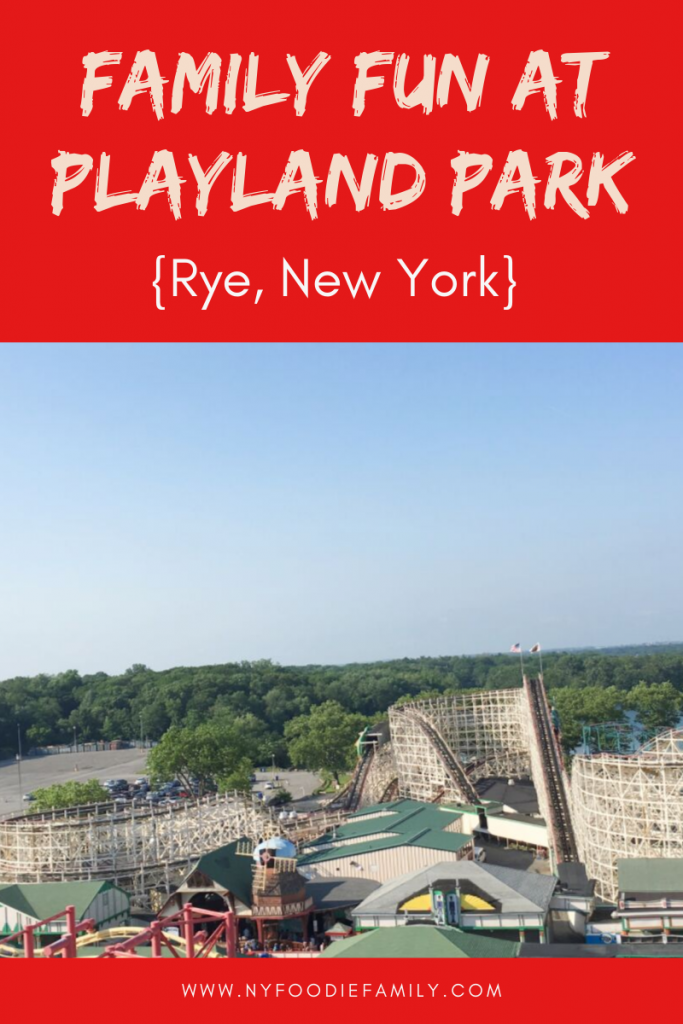 Playland Amusement Park has been a Westchester County icon since 1928 and is a National Historic Landmark.  There are even seven original rides that pre-date 1930 that are still running!  For those not from the area, you may have seen parts of the park if you've watched the movie Big or Mariah Carey's 1995 "Fantasy" music video.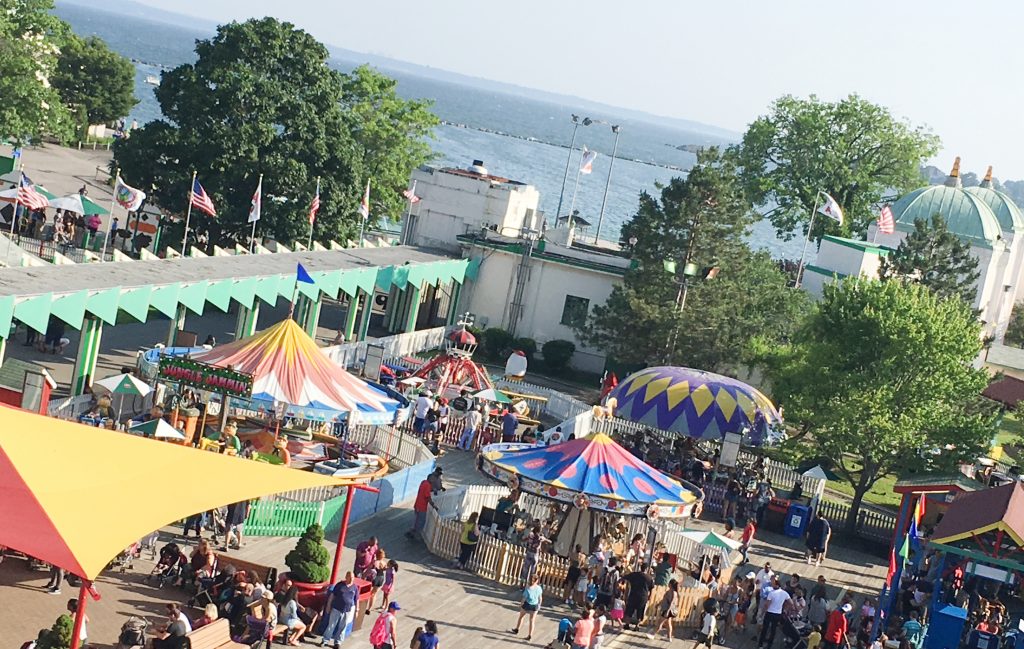 Located in Westchester County, Playland is conveniently located off of I-95 and offers a full day of family fun. With 50 rides, it is great for families, as  there's something for everyone. Kiddyland has over 20 rides and is geared towards toddlers and younger children.  Most Kiddyland rides have a minimum height requirement of 36″ but will allow smaller children to ride with an adult. Katy the Kat makes daily appearances and has a comedy show that takes place in Kiddyland.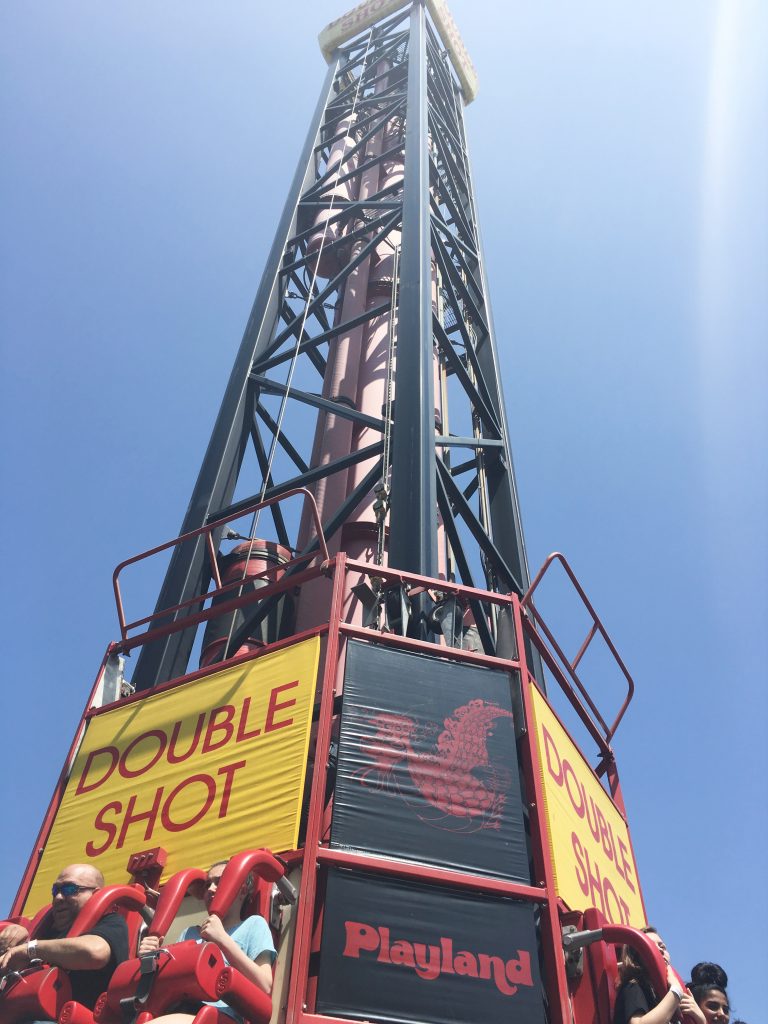 For older children and adults, there are plenty of thrill rides.  Double Shot, Super Flight, Wipeout, the Yo-Yo, Skyflyer and the Thunderbolt are some of the attractions that adventure seekers will enjoy.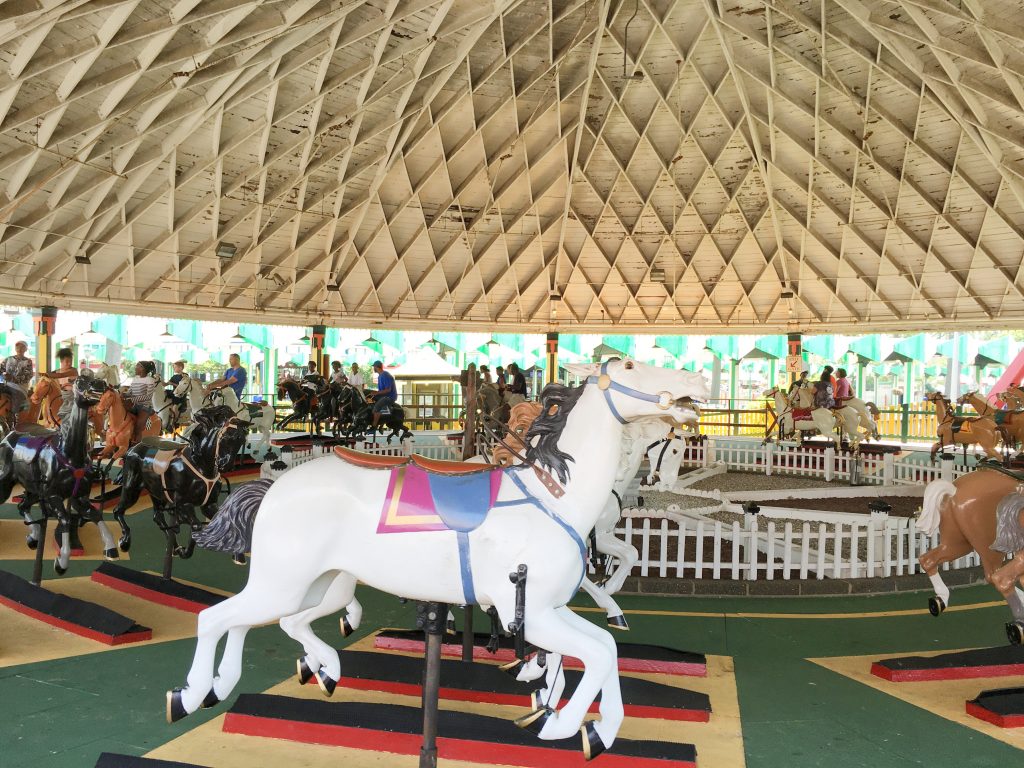 On the Derby Racer the horses imitate the motion of a steeple chase horse.  Only two known original rides of this type are still in existence, one of them being here.  Don't let the horse fool you into thinking this isn't a thrill ride.  From personal experience, this was my least favorite ride, due to the speed and fear of falling off the horse.  Did I mention that there's not safety belt?  It's hold on for dear life! This ride, as well as the Carousel, are on the National Register of Historic Places.  Just last week, the county Board of Legislators approved financing for restoration of these two rides.  I can't wait to see what the restored Derby Racer will look like!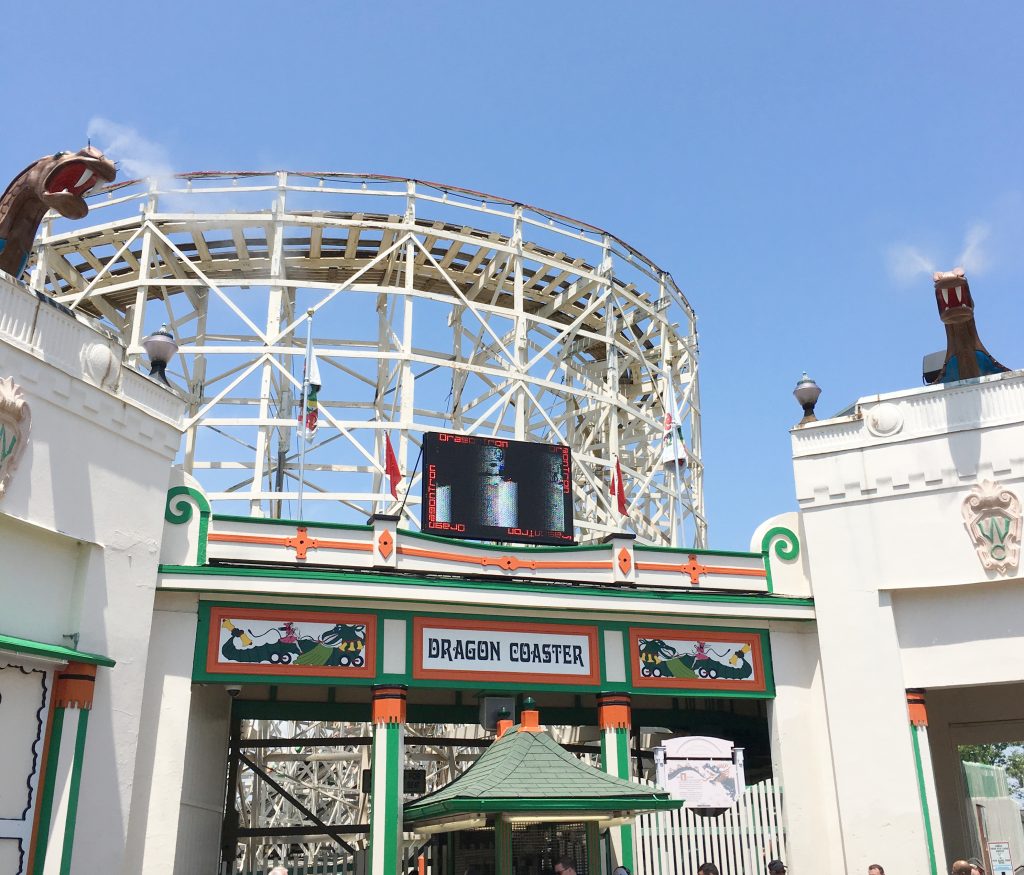 And of course, riding the Dragon Coaster is a must!  This wooden roller coaster has been running since 1929 and is a Playland original! For hard-core coaster enthusiasts, this is not a super fast, thrill ride.  However, it's an historical one.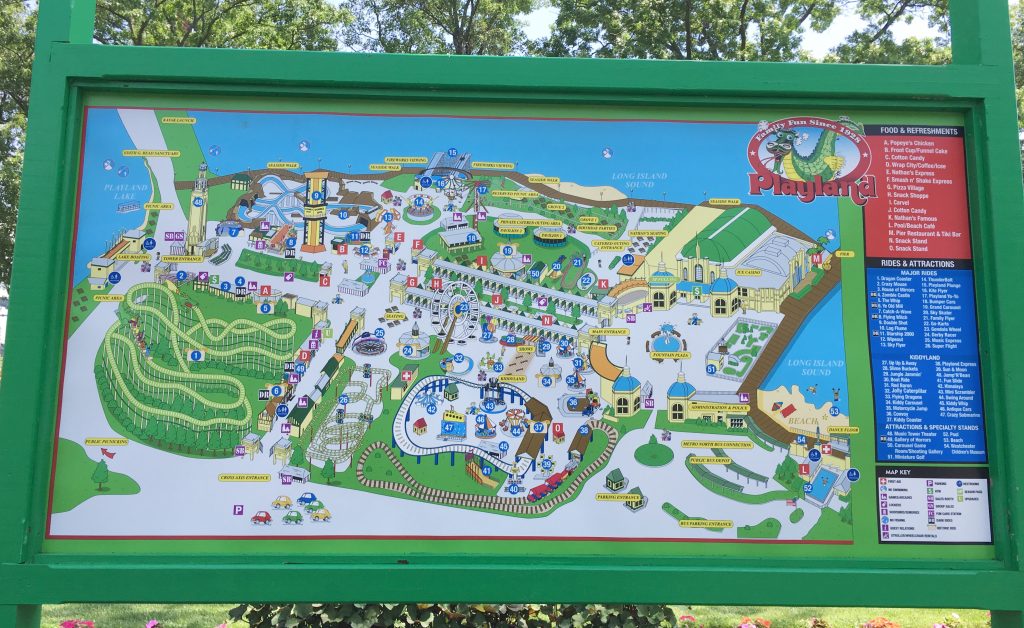 For the first time since 2008, Playland has a new ride.  Part roller coaster, part spinning ride, it is currently called Disk'O 24 by the manufacturer.  However, Westchester County residents have been asked to submit names for the new ride and a Westchester Camp group will be choosing the winning name from the submissions.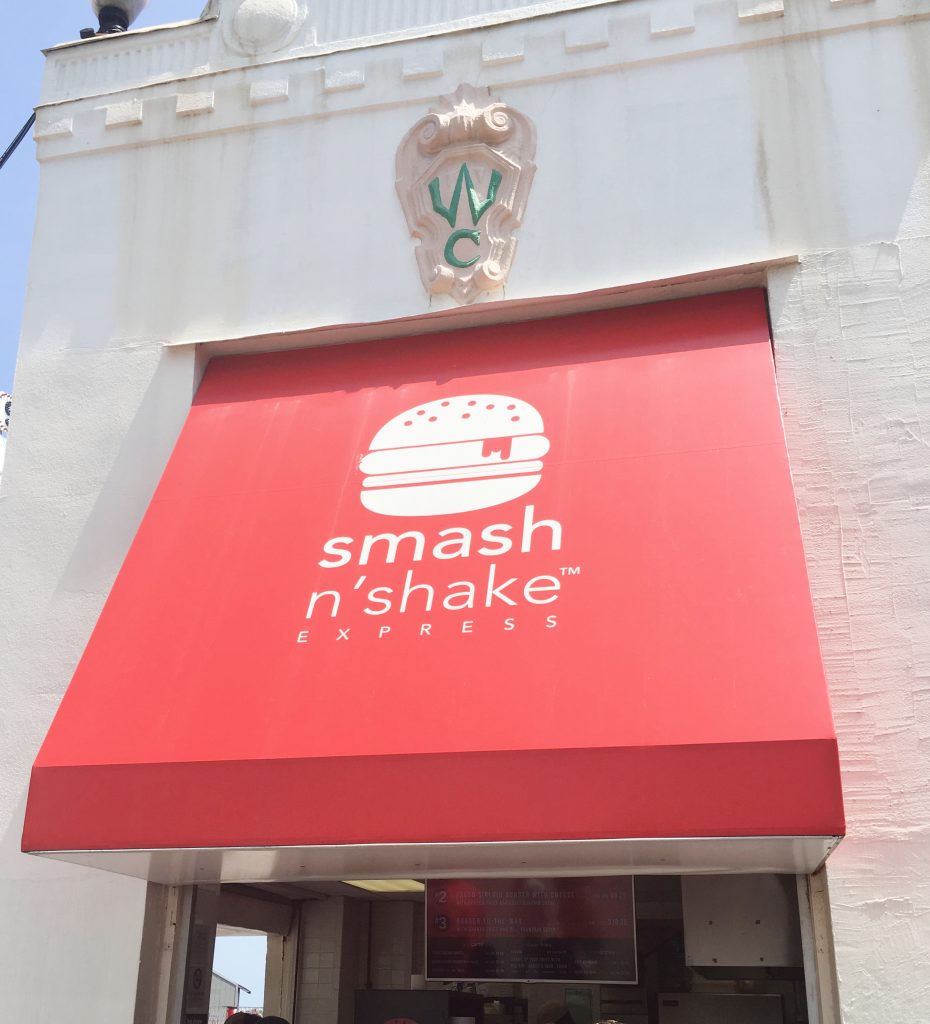 There is plenty of food to be found at Playland.  Louisiana Kitchen has fried chicken, chicken tenders and fried seafood.  There's a Nathan's that sells hot dogs and fries, a Smash n' Shake Express that has burgers shakes and Pizza Village.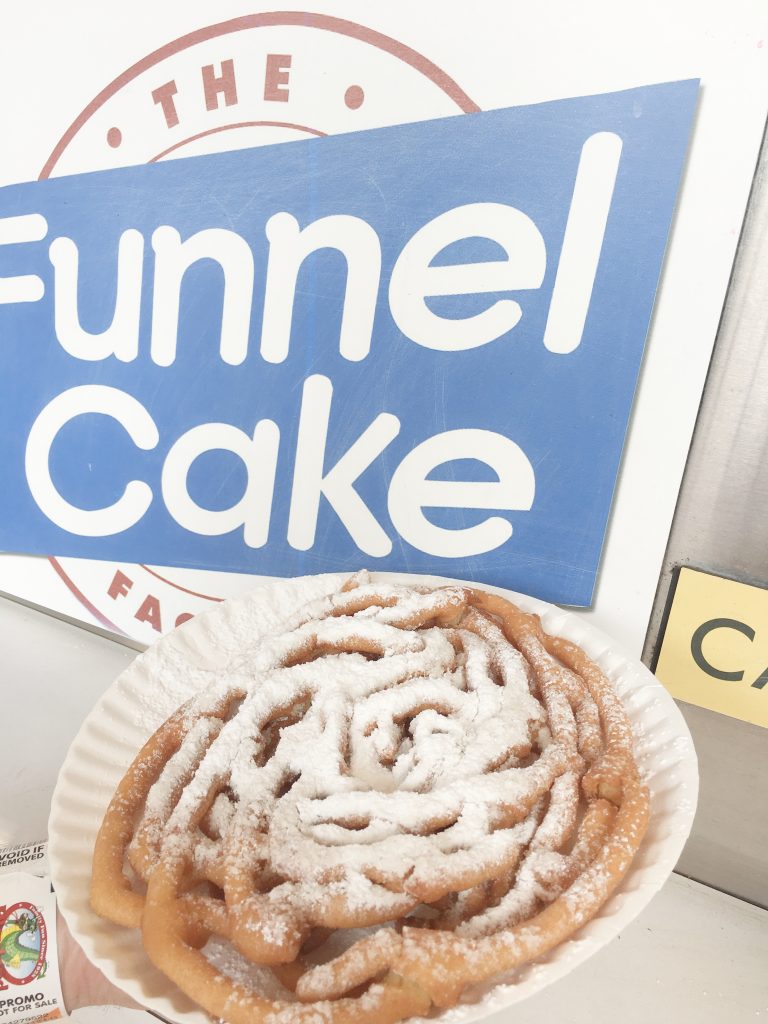 There's also lots of treats available including funnel cake, cotton candy and ice cream.  You will not go hungry during your visit!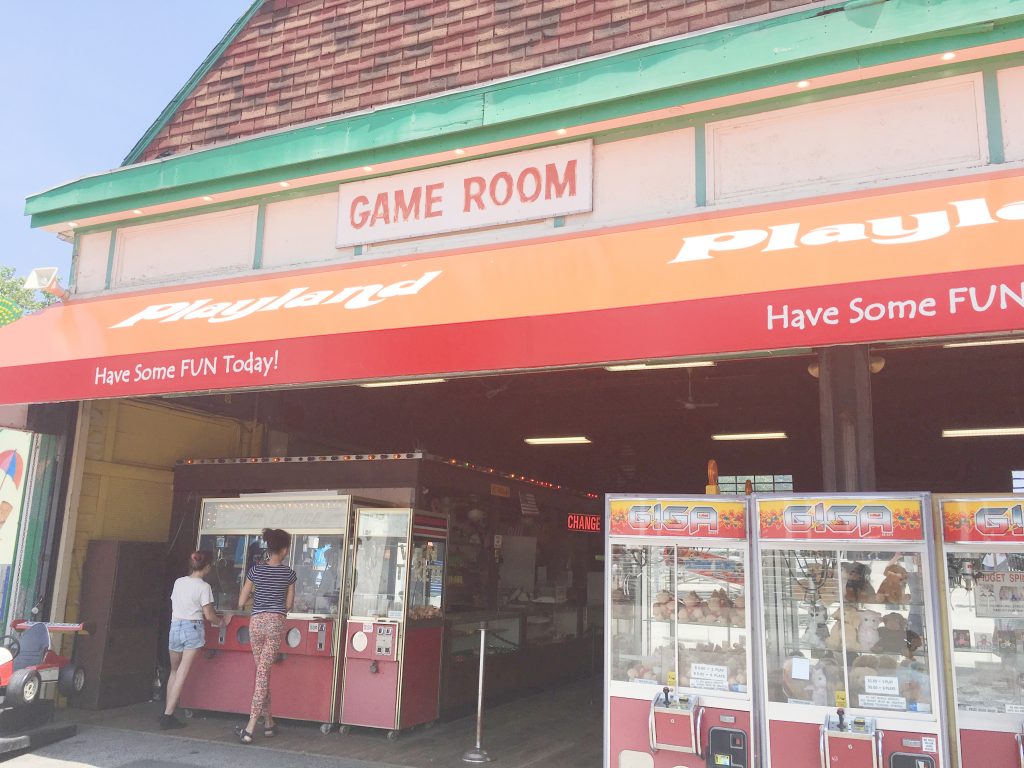 There are lots of games to play and an arcade if you are looking to take a break from the rides.  This is an old school arcade with 25 cent skee ball machines!
There's daily entertainment and concerts throughout the season.  During the summer, there is a fireworks display every Friday night.   On select nights there is also a laser light show set to music.  For some close-to-home summer family fun, a trip to Playland is a must!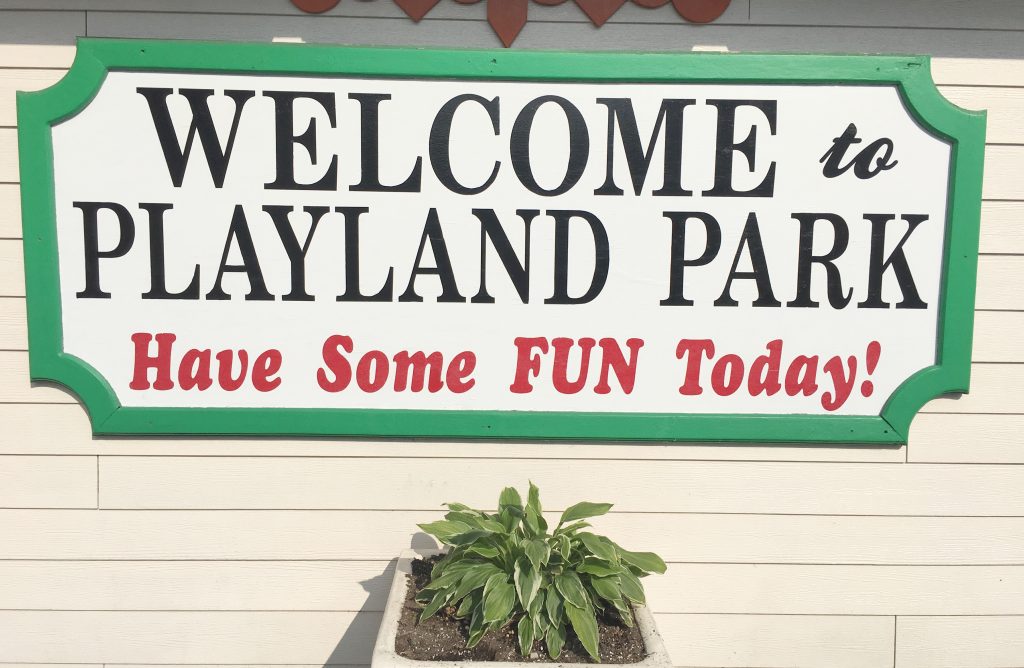 The Details:
Playland Amusement Park
1 Playland Parkway
Rye, New York 10580
Parking:  $10/car ($15/car holidays and special events)
Admission:  $30/adult ($25 for Westchester County residents with proof of residency) wristbands
$20/junior (under 48″) ($15 for Westchester County residents with proof of residency) wristbands
Free/children 2 years old and under
Spectator (no rides)/$10 (Free for Westchester County residents with proof of residency)
**In 2019 every Westchester County town, city and village gets its own Town Day.  With proof of ID, each resident receives a special coupon booklet that offers special discounts.
**On select nights, admission is $20 from 5-10 PM.
Fun Cards can be purchased with a spectator admission to go on rides.  It costs $1 per point, with rides costing 5-6 points each.
Open now through September 8, 2019
Hours:  (please check the site for specific dates and hours.  The park opens earlier and stays open later on selected dates throughout the summer)
Closed Mondays
Tuesday – Thursday: 11 AM – 10 PM
Friday: 12 PM – 11 PM
Saturday:  12 PM – 11 PM
Sunday:  12 PM – 10 PM
*No outside food or drinks are allowed in the park.
*There's a fireworks show on Friday nights in the summer at 9:20 PM (July 12 – August 30).
*Check the entertainment schedule for concerts.
*Lockers are available for rent.