(This post contains affiliate links. Please read our Disclosure Policy for additional information.)
Happy Friday!  I cannot believe that it is August already!  I know some kids are heading back to school soon, but here in New York, my kids don't go back until Labor Day.  I feel like there's so much I still want to do but the weather has been so hot and humid, that we don't really want to be outdoors. Plus, we are running out of free weekends!  Besides a couple of trips to Rhode Island, we didn't have much of a vacation. But I feel like we've been so busy! We have a big trip planned over Thanksgiving though so we are excited and looking forward to that. This weekend my car has to go in for an air bag recall. Then we are going to a concert at West Point on Saturday night. Sunday, my husband's family is coming over for a belated birthday celebration for our son. It should be a fun weekend. Here are five from this week:
1. Boy Scout Camp – so all week we thought our son was having a good time at Boy Scout Camp. My husband picked him up Saturday and when he got home he told us that he actually hated it. There wasn't just one particular thing, but a combination of lots of bugs (and bug bites! He was covered!), smelly bathrooms and being away from us for a week. We told him we were proud of him for putting up a good front and sticking it out.
2. Reading – I finished The Bone Collector by Jeffrey Deaver this week. I think I read it in three days! I watched the movie, starring Denzel Washington and Angelina Jolie, years ago, but don't recall reading the book. It was fast paced and suspenseful. I now have to watch the movie again! And I just put the second book in the series, The Coffin Dancer on hold at the library!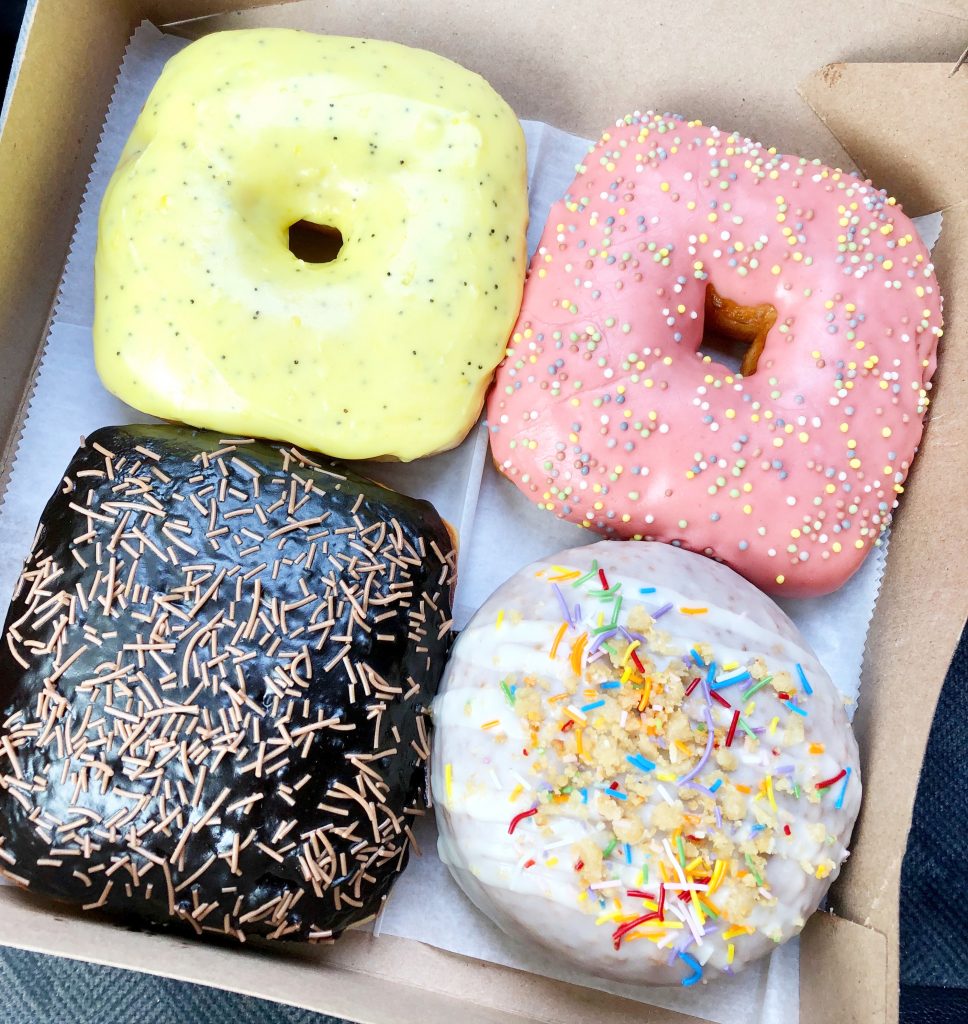 3. Eating – Doughnuts! Last weekend I tried a new-to-us doughnut shop called Peaceful Provisions. They are a local, women-owned family doughnut shop that is vegan. They make everything from scratch in small batches. These doughnuts were a bit on the expensive side, but so good!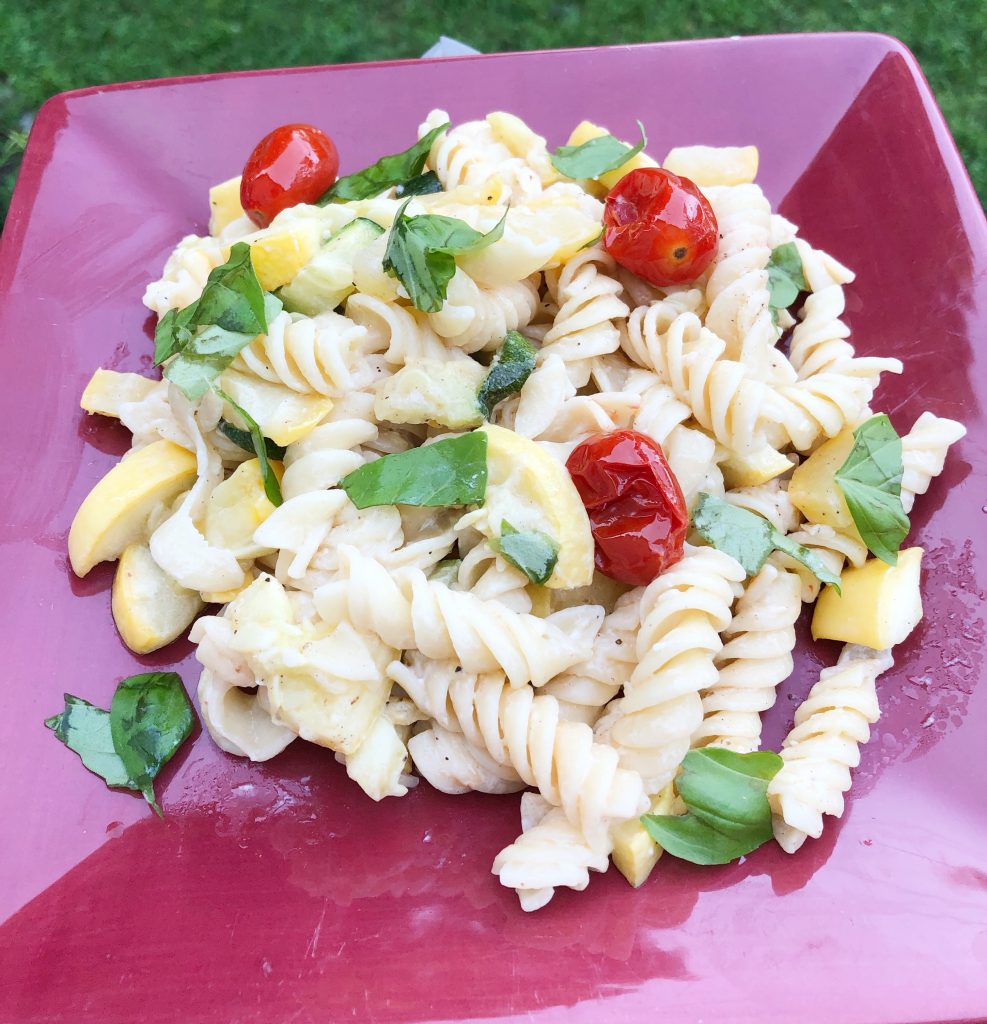 4. Cooking – I had a bit of meltdown recently feeling unappreciated (especially by the teenage daughter!) with all of the meal planning and cooking I do.  So I made her plan a recipe and cook it this week. She chose and made this Creamy Cherry Tomato and Squash Pasta, mostly by herself.  This has gone so well I told my husband and son that they also need to start planning and cooking one weeknight meal. We shall see how this goes!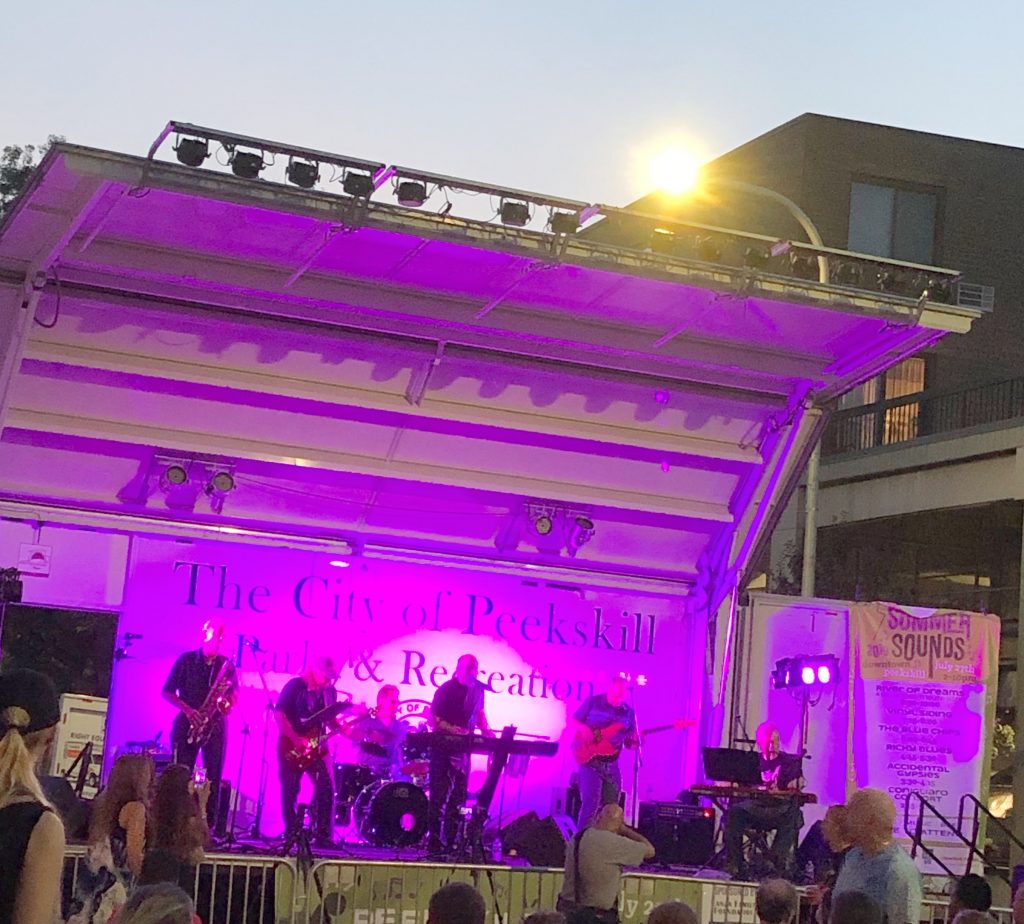 5. Impromptu date night – A neighboring town had a music festival last Saturday. After my son came home we helped him unpack and had dinner together. But then he wanted to catch up on missed Fornite time and my daughter didn't want to go out. So, my husband and I went to see the last band of the day, River of Dreams. By their name, you might be able to tell that they are a Billy Joel cover band. They were actually pretty good and who doesn't Billy Joel?!!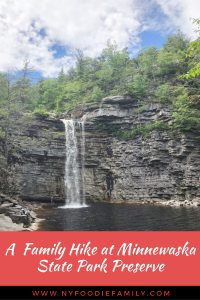 This week on the blog I shared a post about visiting Minnewaska State Park Preserve.

Sharing with Friday Favorites! Have a great weekend!