Hello January!  A new year starts a fresh slate with so many possibilities!  I am joining Jenna and Anne for their monthly Currently linkup.  Here is what I am currently:
Resolving – to be "happy" this year.  This is my word of the year, which you can read about in yesterday's post.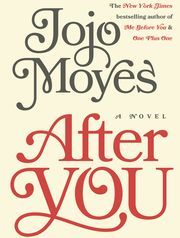 Reading – I am usually reading two books at the same time, one fiction and one non-fiction.  I am currently reading After You by Jojo Moyes as my fiction book and Big Magic by Elizabeth Gilbert.
Organizing – My kids' closets.  My goal over the holiday vacation was to get additional closet shelving for their closets.  We were not using their closets efficiently and they both needed more space to store their "stuff."  My husband bought more shelving and has installed most of it.  We still need to get more storage bins for my son's closet.  But we know what we want and have a plan.  I am hoping that this will help the kids contain their messes, since messy rooms stress me out!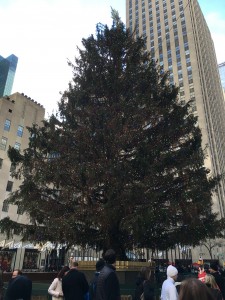 Loving – the holiday break that just ended.  We spent lots of quality time together as a family and also had some relaxing days as well.  This is just what we all needed.  Our regular weeks are so busy that it was nice, especially for the kids to not be on a schedule.  We ended the vacation with a trip to New York City to see the tree in Rockefeller Center and to see the Broadway musical Finding Neverland.  So much family fun was had.
Craving – I am going to sound so shallow writing this, but I don't care.  I crave reality television.  We cut our cable about a year and a half ago.  I seriously miss the Real Housewives and the Bachelor/Bachelorette.  As much as I love Netflix, they are severely lacking in their reality television offerings!  My husband noted that I could stream the Bachelor online, however, I don't have two hours to sit and watch it straight through.  I loved having a DVR with our cable for this reason.  Once we have some extra dispensary income I may have to convince the Weekend Chef to reinstall our cable!