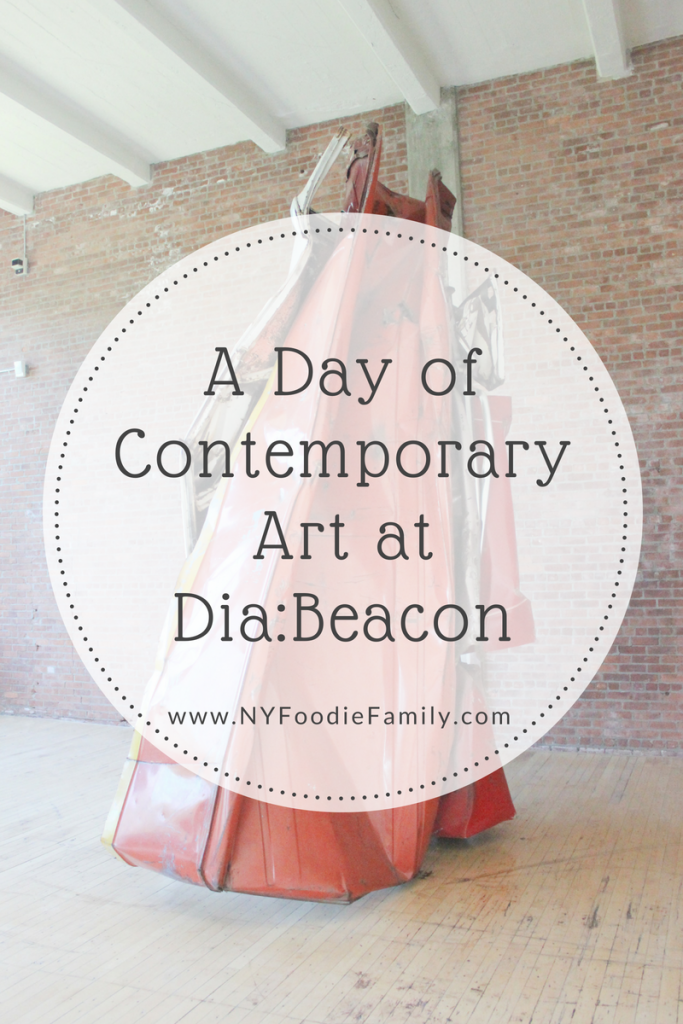 (Thank you to Dutchess Tourism and Dia:Beacon for hosting NY Foodie Family.  As always, all opinions are our own.)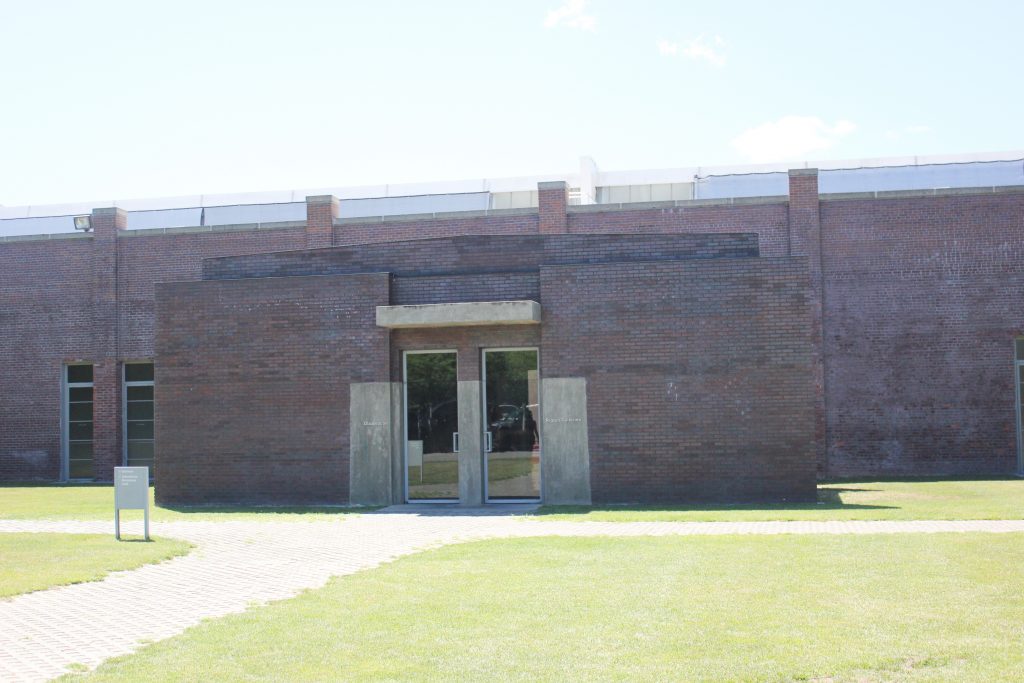 Dia:Beacon opened in 2003, bringing a significant collection of contemporary art to the Hudson Valley.   Housed in a former Nabisco box-printing factory, this art museum has been added to the National Register of Historic Places. It's a short walk from the Beacon train station, and on weekends it is filled with visitors traveling up from the city.    NY Foodie Family visited Dia:Beacon a couple of years ago.  However, our most recent trip was a day date, sans kids, and proved to be an entirely different experience! My husband and I were able to view the exhibits at a much more relaxed pace.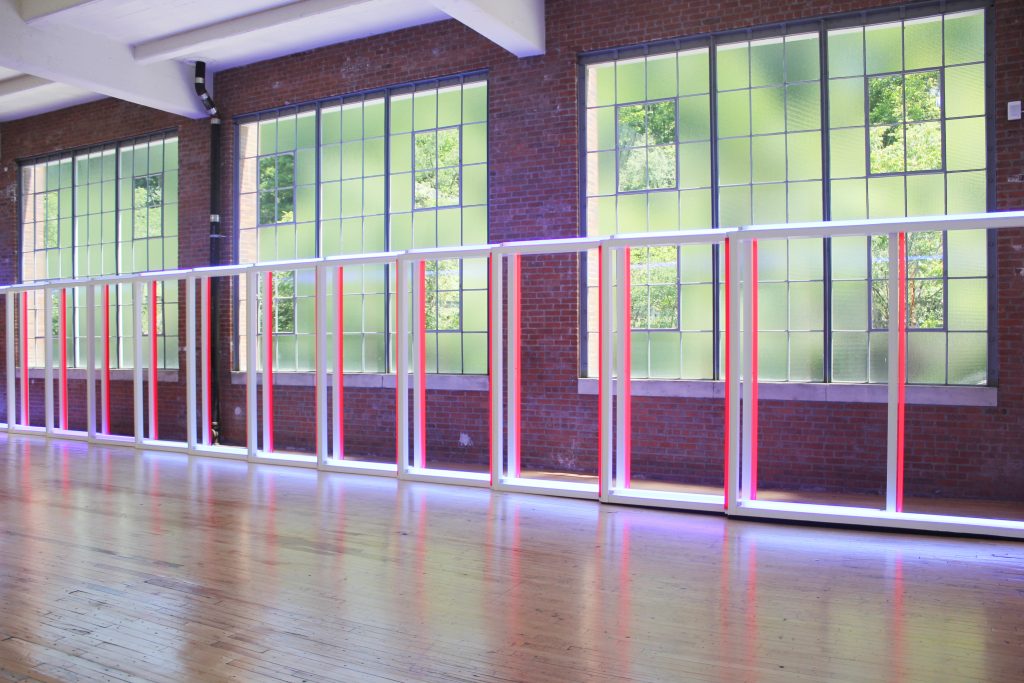 Artist Dan Flavin is well-known for his work with florescent lights.  He has several works on view at the museum, but untitled is one of my faves.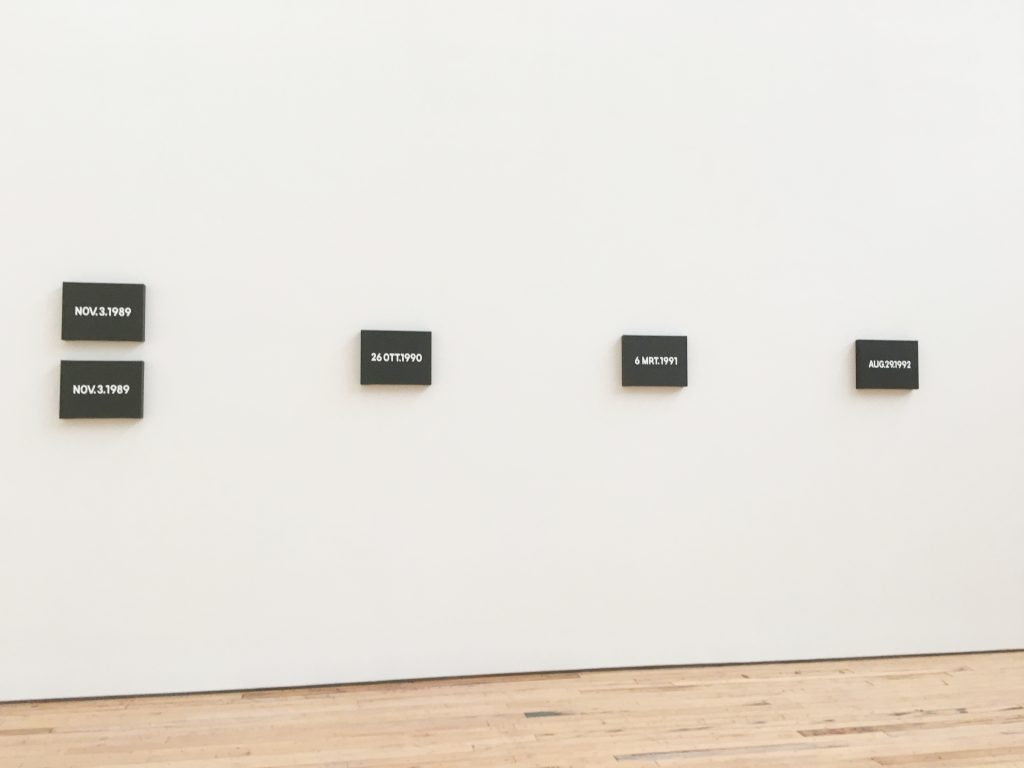 Another interesting display is On Kawara's Today series.  The paintings were completed on the date depicted on the surface in the language and date format of the country where the artist was at the time.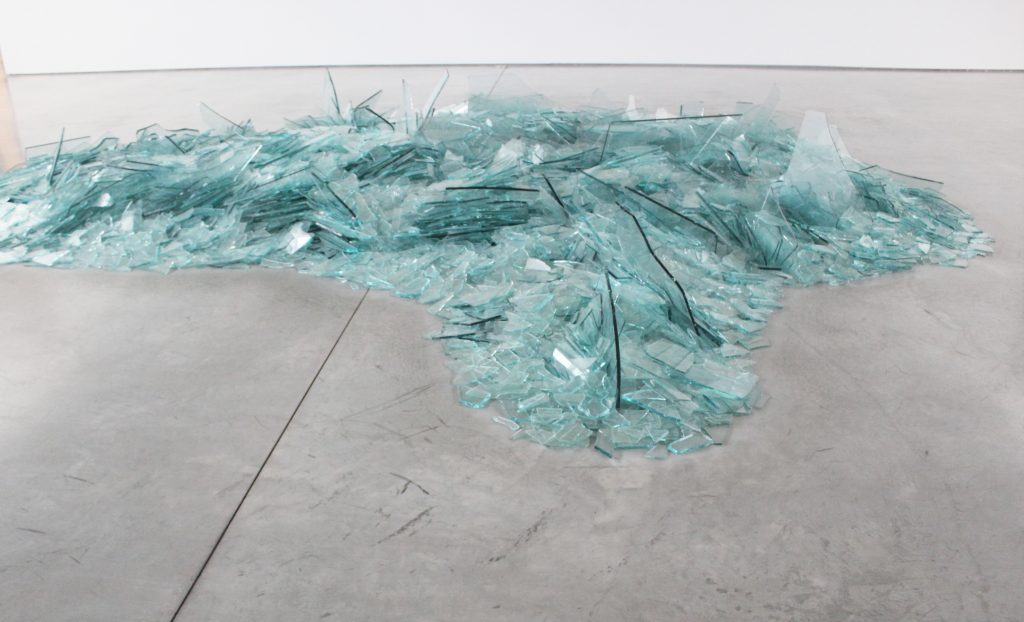 The art at Dia:Beacon is not just paintings that you see on the wall.  There are exhibits on the ground like Robert Smithson's Map of Broken Glass.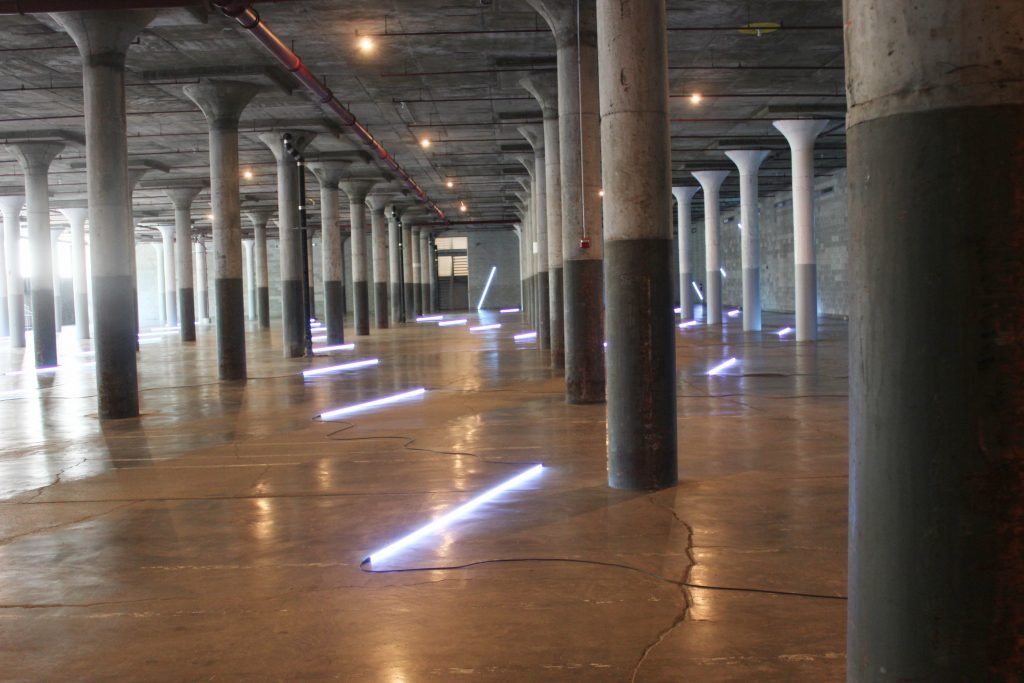 You can walk on a set path through Francois Morellet's No End Neon on the bottom floor of the museum.  You can also walk inside Richard Serra's series of Torqued Ellipses exhibition. On nice days, you can walk out to the gardens designed by artist Robert Irwin.
The museum is large and you can spend a couple of hours looking at the exhibits. I'm going to be honest, some of the exhibits perplexed me.  Strands of yarn, different shaped holes in the ground, a pile of rubber……please don't ask me to explain or understand it.  But, it's all definitely interesting to look at!  Many of the pieces are on long-term view at the museum.  However, they also continuously bring in new exhibits.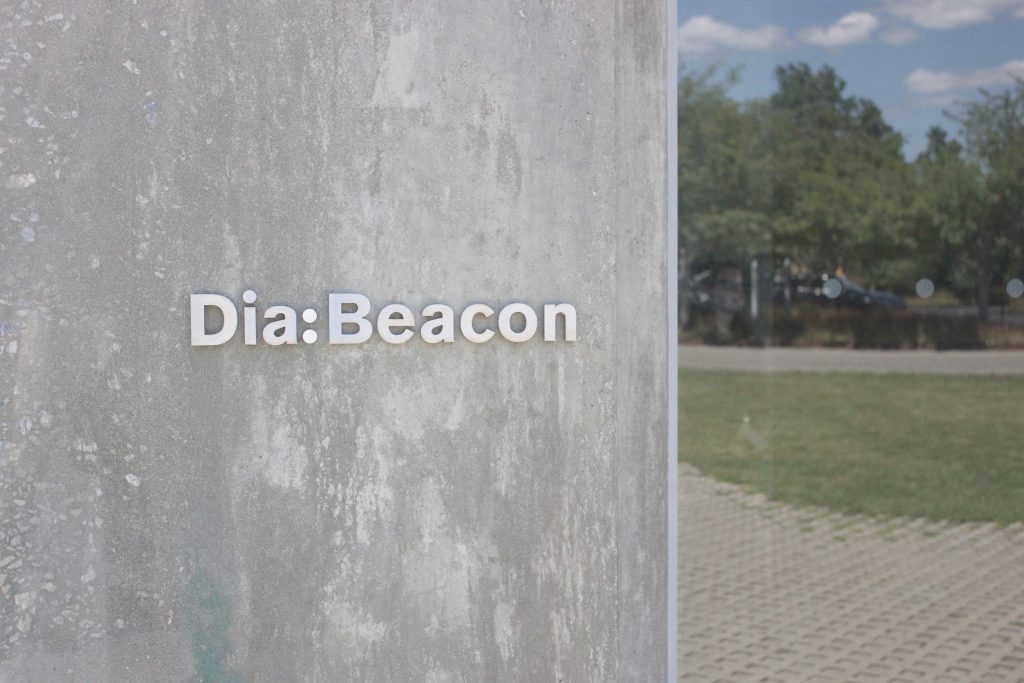 After visiting Dia:Beacon, I highly recommend traveling into the town of Beacon.  There are lots of great restaurants, shops and the Hudson Valley Brewery, which are all a short drive away.
The Details:
Dia: Beacon
3 Beekman  Street
Beacon, NY
Hours:  January – March, Friday – Monday 11 AM – 4 PM,  April – October, Thursday – Monday 11 AM – 6 PM, November-December, Thursday – Monday 11 AM – 4 PM
Parking:  Free parking
Admission: $15/adult, $12/students and seniors, Free/children 12 and under and members
Additional Info:
*There is a cafe and bookstore/gift shop onsite.
*Public tours are given on Saturdays and Sundays at 12:30 PM and 2 PM, free with admission.
*The museum is a short walk from the Beacon train station.
*On the last Sundays of the month Hudson Valley residents receive free admission with proof of residence.  City of Beacon residents, as well as residents of the adjoining communities of Fishkill, Glenham and Chelsea receive free admission every Saturday and Sunday.