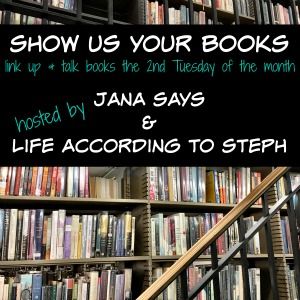 It's time once again to link up with Steph and Jana for their monthly Show Us Your Books link up.  This is the day that my Goodreads to read list grows tremendously!  August was a good reading month for me.  I read a lot of books and most of them were pretty good!  Here are my August 2016 books read:
3 stars
The Last Time She Saw Him by Jane Haseldine – When she was a child Julia Gooden's brother was abducted and never found.  Thirty years later her two-year-old son ends up being taken on the anniversary of her brother's abduction.  This is a suspense/thriller book that I found to be just an okay read.  Of course once you start reading, you want to finish to see how it ends.  However, I was disappointed with how it concluded.
The Leaving by Tara Altebrando – 6 Kindergartners went missing.  Fast forward eleven years and five of them return.  They are now 16 and remember little to nothing about their eleven years in captivity.  The story is told from three different perspectives – two of the abducted, Lucas and Scarlett and Avery, the sister of Max, the one child who didn't return.  This is a YA thriller/mystery book that left me unsatisfied with the ending.
Modern Lovers by Emma Straub – I read The Vacationers and thought it was just okay, so luckily I wasn't expecting to be wowed by this book.  Which was a good thing because I wasn't.  This was another okay read for me.  College friends, once in a band, who are now adults with their own kids dealing with grown up things.
Sisterhood Everlasting by Ann Brashares – This is the fifth book in the Sisterhood of the Traveling Pants series.  It takes place ten years after the last book, where the four friends are adults now.  I'm not sure what took me so long to read this final book.  I finally read it and was a bit disappointed with the overall story.  However, it felt good to finally finish the series.
4 stars
15th Affair by James Patterson and Maxine Paetro – This is the 15th book in the Women's Murder Club series.  This series and the Alex Cross series are my favorites.  As usual, this was a quick, suspenseful read with a cliffhanger of an ending!
Because of Winn-Dixie by Kate DiCamillo – My daughter entered 5th grade this year and this was her required summer reading book.  Since she was reading it, I decided to read it as well.  I had never read this classic before and I like to be a resource for her if she has any questions with school assignments.  This was an  enjoyable book for both of us.
The BFG by Roald Dahl – I love being able to enjoy books with my children.  Of Roald Dahl's books, the BFG is one that I had never read before.  My son and I read this aloud together before we see the movie when it comes out on DVD.  This book had us laughing aloud at parts and enjoying the BFG's nonsensical language.
The Crown by Kiera Cass – This is the fifth and last book in the Selection series.  It was not my favorite, but I was curious to see how the series ended.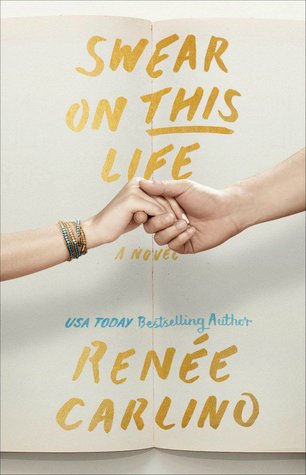 Swear On This Life by Renee Carlino – Emiline's roommate Cara tells her about the bestselling debut novel from author J. Colby and has her read it.  When Emiline finally starts reading the book, she realizes that the story she's reading about Emerson and Jackson mirrors her own childhood with her best friend and first love, Jase.  Reading the book changes Emiline's life and makes her confront her past.  This was an enjoyable read.   Although this was the first book that I read by this author, it won't be my last.
You Will Know Me by Megan Abbott – In this book Devon is a gymnast who has the potential to make it to the Olympic team.  Her parents have sacrificed everything to support their daughter's dream.  However, after a tragic death of someone close in the gymnastics community, their world is rocked.  This book shows the lengths a family will go to to protect one of their own.  Gymnastics has always interested me and been one of my favorite sports to watch.  This was my first Megan Abott book, but I'd like to read more of her work.
5 Stars
Harry Potter and the Goblet of Fire by J.K. Rowling – This is the fifth book in the Harry Potter series and a reread for me.   We listened to this book on CD in the car while my son followed along in the book.  This book focuses on the Triwizard Tournament.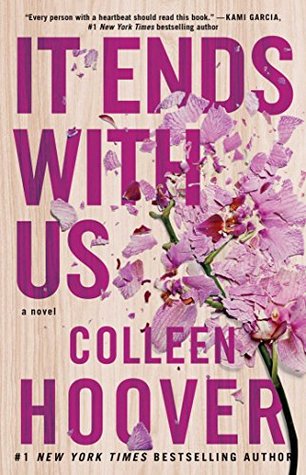 It Ends With Us by Colleen Hoover – I am a huge Colleen Hoover fan.  This book was a heartbreaking, emotional story of Lily in two different times.  There's the story of her and Atlas in childhood and then the story of Lily and Ryle in adulthood.  But her two worlds unexpectedly collide taking the reader for an emotional ride.
The Choices We Make by Karma Brown –  This book tells the story of Hannah and Kate, best friends since 5th grade.  Hannah has been trying unsuccessfully for years to get pregnant and have a baby.  Kate has two daughters of her own and wants Hannah to be able to experience motherhood.  So, when the opportunity arises, Kate volunteers to use her eggs and be a surrogate for Hannah.   But of course things don't go as smoothly as they hope and their friendship is put to the test.  This was such an emotional book for me. Warning, have a box of tissues handy!