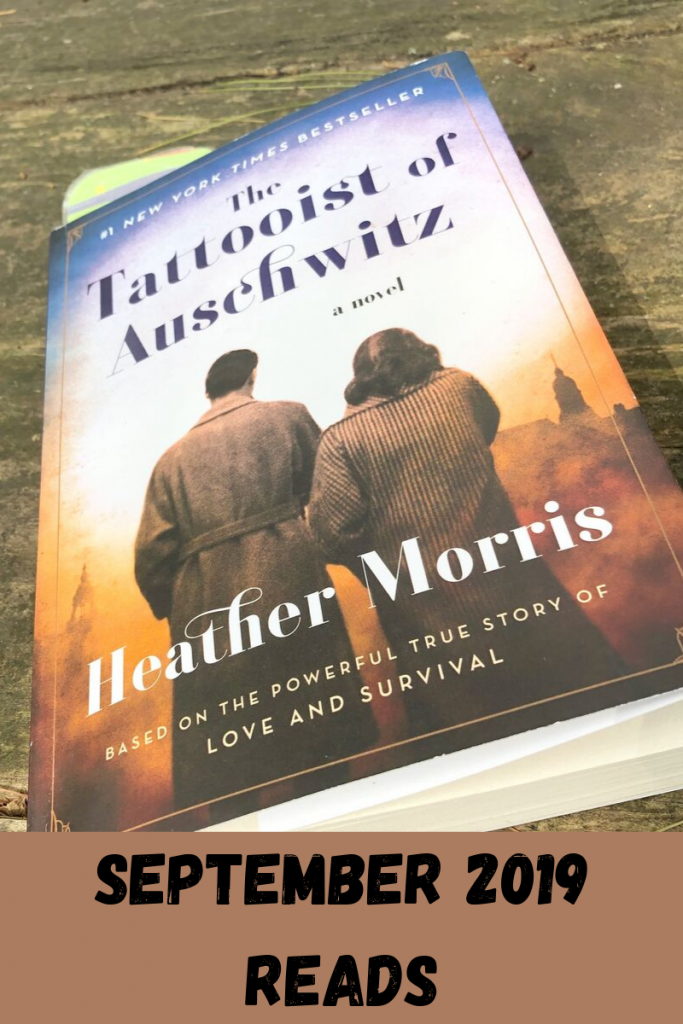 (This post contains affiliate links. Please read our Disclosure Policy for additional information.)

Today's September reads post is short and sweet. Sadly, I was stuck in a reading rut and didn't have much motivation to read. Part of the problem was that I made myself finish a book for my book club that I just wasn't into. So it was very slow reading and not many books were read. The books I read were all over the rating scale. With only four books read, I had a 2, 3, 4 and 5 star read this month. Here are my September reads that I'm sharing with Jana and Steph's monthly linkup.
2 stars


Beautiful Ruins by Jess Walter – In 1962 Pasquale is running his family's hotel on the Italian coast. American actress Dee Moray ends up as a guest at his inn. The two end up forming a close relationship despite their language barrier. Present day, Claire Silver must listen to movie pitches for her movie producer boss. An unexpected visitor leads her on a path to connecting the past. This book ruined me this month. I would have given up on it, but it was my book club's read for the month. It had been on my to read list, so I'm glad that I finally was able to give it a try. I was also the only one in the book club who didn't love it. The story line didn't interest me at all which made me want to do anything but read. However, I'm definitely in the minority with my opinion about this book. If it's been on your to read list, I recommend you give it a try.

3 stars


My Sister's Grave by Robert Dugoni – Tracy Crosswhite has spent 20 years looking into the disappearance of her younger sister, Sarah. Edmund House was convicted and put in jail, but she's not convinced he's guilty. But then Sarah's body is discovered and Tracy makes some discoveries that put her life in danger. This was just an okay mystery for me and didn't make me interested in continuing the Tracy Crosswhite series.


4 stars


Ask Again, Yes by Mary Beth Keane – Peter Stanhope and Kate Gleeson are neighbors and best friends. Their fathers, both cops, met on the job and moved their families to the suburbs. After a tragic accident, the two families who were once cordial to one another, are not the same. As the book progresses, we follow Peter and Kate and how their lives are shaped by the accident. This book was Jimmy Fallon's Tonight Show Summer Reads book pick. My husband listened to it on audio and I read it so we can discuss it with each other. This book gave me insight into mental illness and alcoholism and the effects they have on a family.

5 stars

The Tattooist of Auschwitz by Heather Morris – It's 1942 and Lale Sokolov is transported from Slovokia to Auschwitz-Birkenau. He is given the job of tattooist, marking his fellow prisoners with the numbers that will identify them. For over two years he survives at the camp, even falling in love. This book had been on my to read list for awhile. While the subject matter of the Holocaust is always difficult to read, I think that it's important to remember. Like many books about this time period, it is based on a true story. It is well written and a highly recommended read.