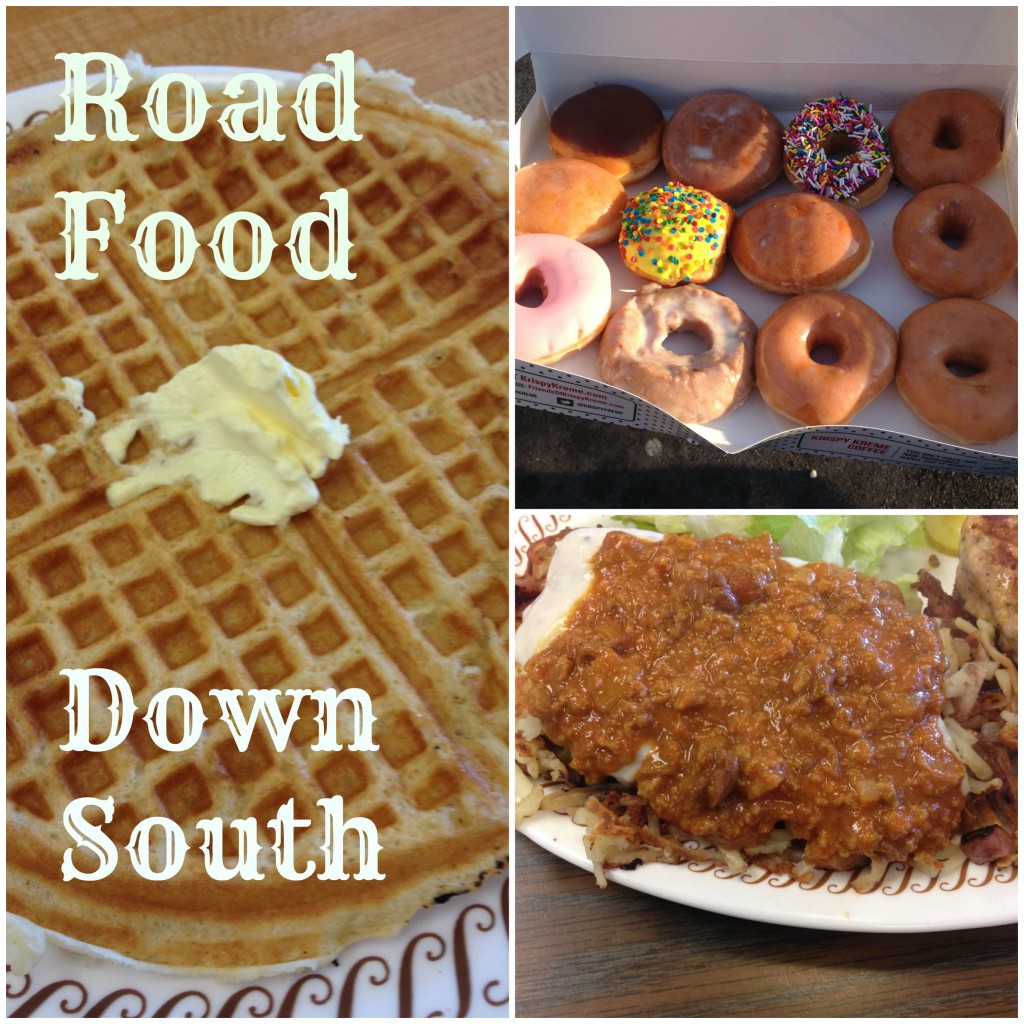 Enjoy this guest post by my husband!
We recently made the long trip to Orlando from New York. By car. And back again. Most of the miles of each leg were done in one shot. Although we would have liked to make all kinds of fun detours to find the best off-the-beaten-path home-grown local cooking, time was our primary concern. So concessions had to be made. Our goal was to eat the best of what the South had to offer in franchises. Here is our collection of road food wins:
Krispy Kreme– Krispy Kreme used to have a lot more locations in the NY Metro area but now there's just the one in Penn Plaza. We stopped at Rocky Mount, North Carolina and asked to buy 4 hot glazed and 4 others. It turns out to be cheaper to buy a dozen. Oh well, I guess we can eat them all. We devoured the hot ones and shared the rest of the dozen all day.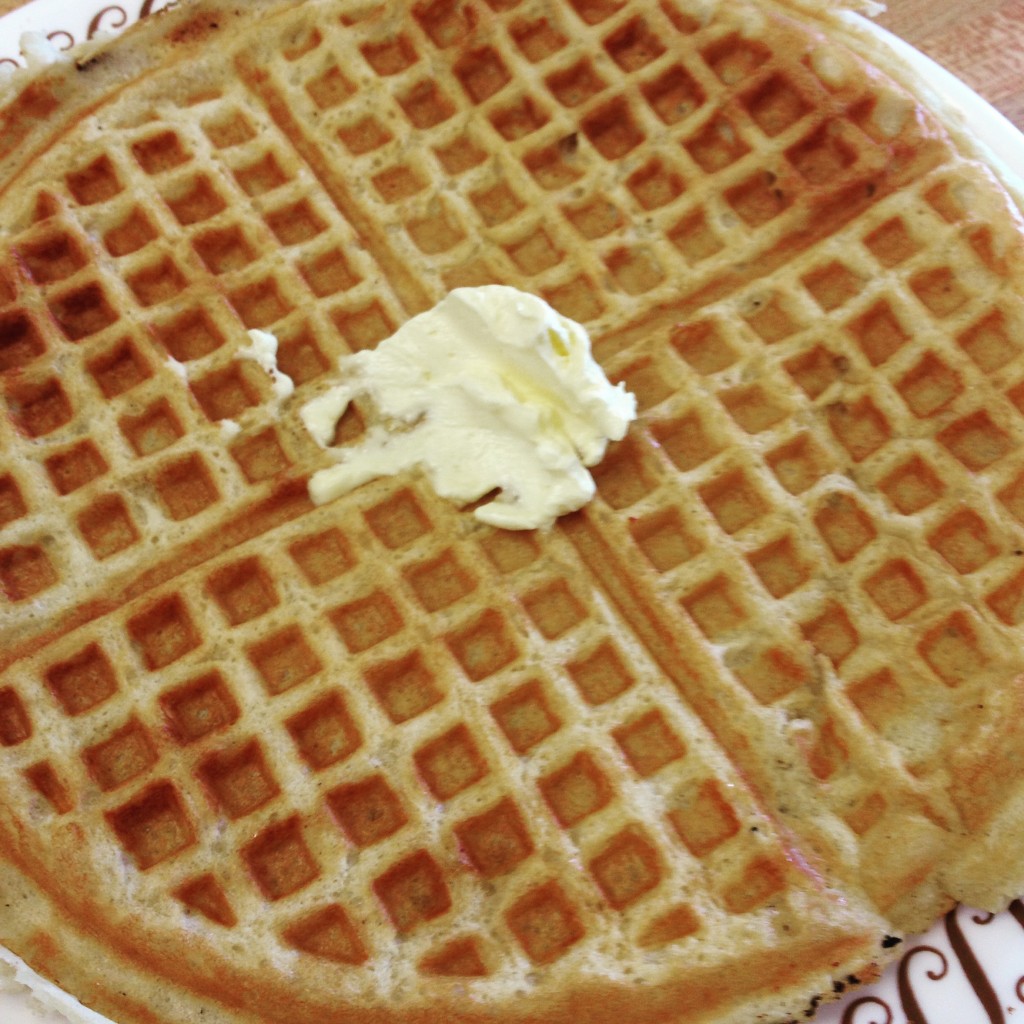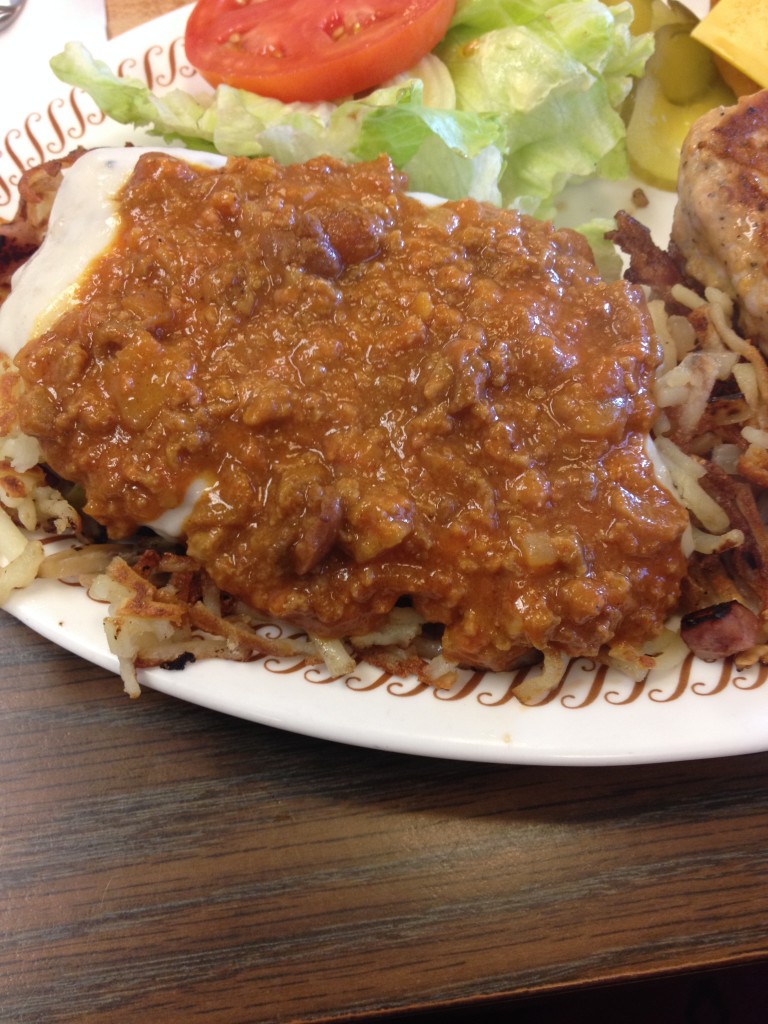 Waffle House -You need certain low expectations before heading into a Waffle House. The chain isn't widely known as a 4-star establishment. The one we visited in Savannah, Georgia was clean, friendly, and served some mean waffles and hash browns with "the works" at 2pm. How bad could that be?
Chick-fil-A– I like this place because of the relatively simple menu. Other chains (I'm looking at you, Taco Bell) just can't leave well enough alone. We bought four classic sandwiches: fried chicken fillet and pickles on a buttered bun. So simple and delicious.  And we were so hungry they all got devoured before a picture could be taken!
Bojangles Famous Chicken and Biscuits -Bojangles seems to be the chicken spot that KFC might have been and should hope to be. There's a lot of overlap, for sure. Fried chicken buckets and biscuit sandwiches and requisite sides are noticeably better quality and more flavorful. This regional restaurant hasn't changed their menu much over the years. And, of course, they serve sweet tea in giant cups.  Nancy and I both had Cajun Filet Chicken Sandwiches.  Our daughter had the chicken tender kids meal that came with a biscuit and some fries and our son had a Cheddar Bo Biscuit.
So there you have it. We made the best of the situation and overindulged in the best available ways. Would we make the same trip again. Probably not. We checked off the road trip adventure box and next time we'll do something else. Hopefully, more relaxing……fingers crossed!