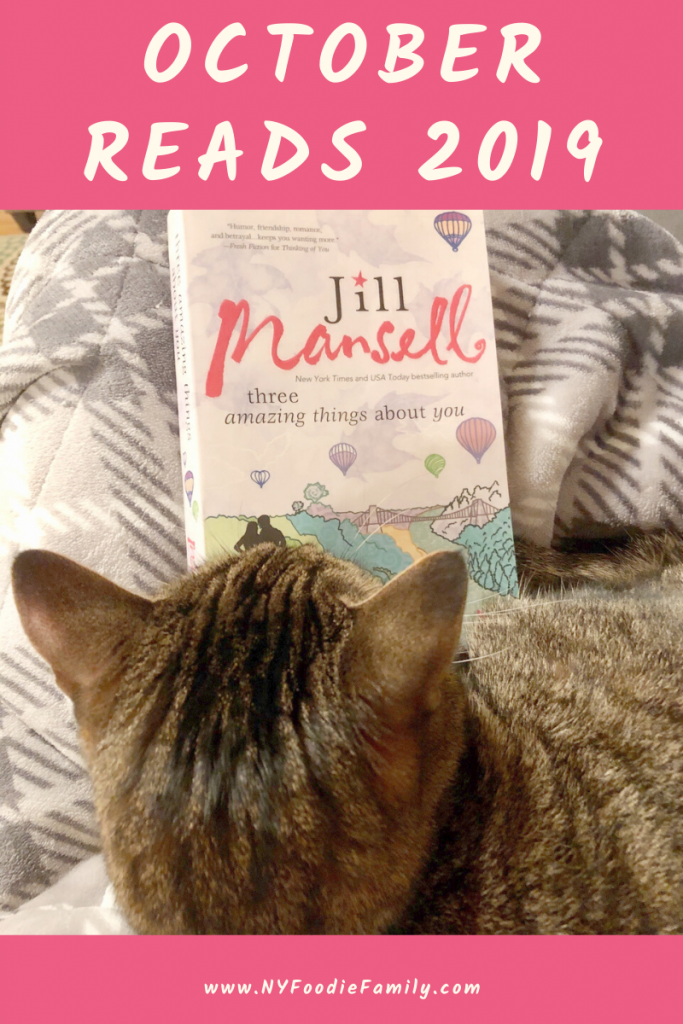 It's time once again to share my monthly reads with Jana and Steph's monthly linkup. It seems like the number of books I'm reading each month keeps decreasing. However, I seem to be reading good books and I much prefer quality over quantity! Here are my October reads:
(This post contains affiliate links. Please read our Disclosure Policy for additional information.)
3 stars

Dear Wife by Kimberly Belle – This is the story of two women. One is on the run from an abusive husband. The other is missing. Not much can be said about this suspense/thriller book without giving spoilers away. It was an enjoyable read even though I figured it out before the end.
4 stars

After the End by Clare Mackintosh – Max and Pip's young son Dylan is terminally ill. But the two differ on the best treatment for him. Part one of the book tells the background story of their family and Dylan's illness. The second half of the book is a little confusing. It shows what the future would be like for Max and Pip after both treatment decisions. This book is much different than the author's usual suspense books. However, it is based on a similar situation that the author and her husband faced. It is an emotional, but well written novel.

Someone We Know by Shari Lapena – Teenager, Raleigh, has been breaking into his neighbors' houses and hacking into their computers. But when a woman in the neighborhood is found dead, it turns out everyone has secrets they are keeping. And what exactly, if anything, does Raleigh know? This was an enjoyable suspense read where everyone's a suspect and it had me guessing until the end.

Three Amazing Things About You by Jill Mansell – This is the story of three women, Hallie, Flo and Tasha. They each have their own stories: Hallie has cystic fibrosis and is waiting for a lung transplant. She's in love with someone she knows she can't have. Flo has inherited an apartment, to take care of the deceased woman's cat. However, the apartment owner's grand daughter, Lena, is not happy about the arrangement. And Flo ends up falling for Lena's brother Zander. Finally, Tasha has a boyfriend who loves thrills and adventure. She's constantly worried that something bad will happen to him. Throughout the story, the three women cross paths. However, it isn't until the end of the book when their stories merge. This was my first book by Mansell. I liked it and didn't realize that she's written so many other books. I'll definitely be reading more by her.