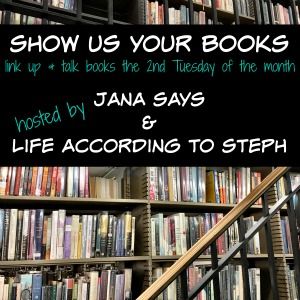 It is time once again to link up with Jana and Steph and share my June 2016 reads  This month my reading game was stepped up due to a Goodreads challenge that I'm participating in.  It's a team challenge and the more books I read, the better.  According to Gretchen Rubin's four tendencies, I'm an Obliger, so I've been reading non-stop, not wanting to let my teammates down!  So, expect lots more books from now until October, when this challenge ends!  Here are my June reads, listed from least to most enjoyed.
2 Stars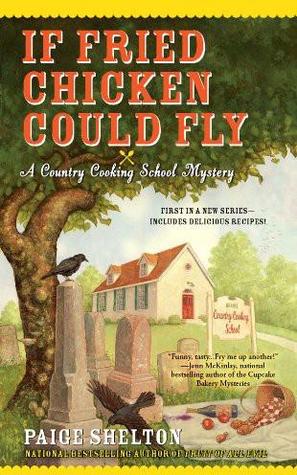 If Fried Chickens Could Fly  by Paige Shelton – This is the first book in the Gram's Country Cooking School mystery series.  I like a good cozy mystery every now and then, but this book was just "eh."  While I normally like cooking and food related mysteries, the paranormal aspect of this book just seemed weird.
3 Stars
Crazy Rich Asians by Kevin Kwan – This book was literally about "crazy rich" Asians, with some characters being a bit "crazy" as well.  The story revolves around three super wealthy Chinese families living in Singapore and the effects that their wealth has on various relationships.  I found there to be way too many people to keep track of, even though a family tree is provided in the beginning of the book.   I also didn't like all of the translations and footnotes at the bottoms of the pages.
The Dinner Party by Brenda Janowitz – The majority of this book takes place in one evening at the Gold family Passover Seder.  It turns out that each of Sylvia's three children have their own secrets and grievances which end up coming out at the Seder.  This was an okay read about family and sibling relationships.
Don't You Cry by Mary Kubica – Out of the three books that I have read by Kubica, this is my least favorite.  While it was a suspenseful read, I found the ending to be a bit disappointing.
The Fallout by Tamar Cohen – I heard about this book from the For Crying out Loud podcast with Lynette Carolla and Stefanie Wilder-Taylor.  Guest, author Caroline Kepnes recommended this book, so I thought I should give it a try, since I've liked Kepnes' books.  The book is about two couples who are best friends.  But when one of the husband's decides to leave his wife, his choice affects all three of them.  Unfortunately, this book didn't do it for me.  I found all of the characters really unlikable and annoying.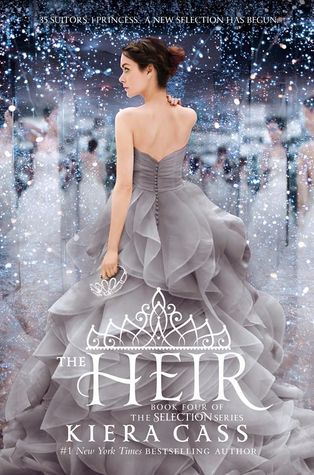 The Heir by Kiera Cass – This is the 4th book in the Selection series.  I enjoyed seeing how Princess Eadlyn deals with the Selection.  However, this book seemed to drag and not really get anywhere.  I need to read book 5 to see how the Selection ends.
4 Stars

Cross Justice by James Patterson – I know Patterson has gotten a little out of hand with the number of books he publishes and I admit they're not always winners.  However, I really enjoy the Alex Cross series and the Women's Murder Club series.   It's hard to believe that Cross Justice is book number 23 in the Alex Cross series.  This was a page turner for me as we learn more about Alex Cross' parents and childhood.
Losing Hope by Colleen Hoover – This is the companion story to Hopeless, but is told from Holder's point of view.  I am a fan of Colleen Hoover and recommend reading Hopeless first.  Both books deal with the issues of love, loss and forgiveness.
5 Stars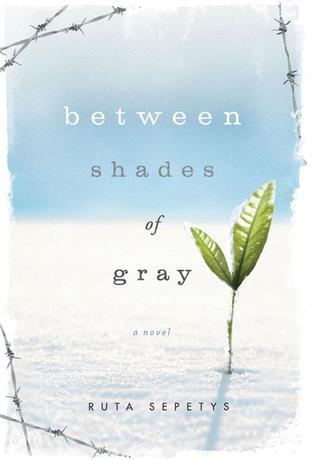 Between Shades of Gray by Ruta Sepetys – This is a YA book that takes place in 1941.  It tells the story of Lina and her family who are taken from their home in Lithuania by Soviet police and sent to a work camp in Siberia.  I read this book right after reading Lilac Girls (below) which led for some very depressive reading.  Again though, this was a part of history that I didn't know about.


Lilac Girls by Martha Hall Kelly – Much of this book takes place in Ravensbruck, the only all female Nazi concentration camp and three girls whose lives will intersect.  As much as I read books about this time period, I am always learning something new.  I had no idea there was an all female camp or the experiments that they did on the girls.  I also found it interesting that characters in this book are based on real people.