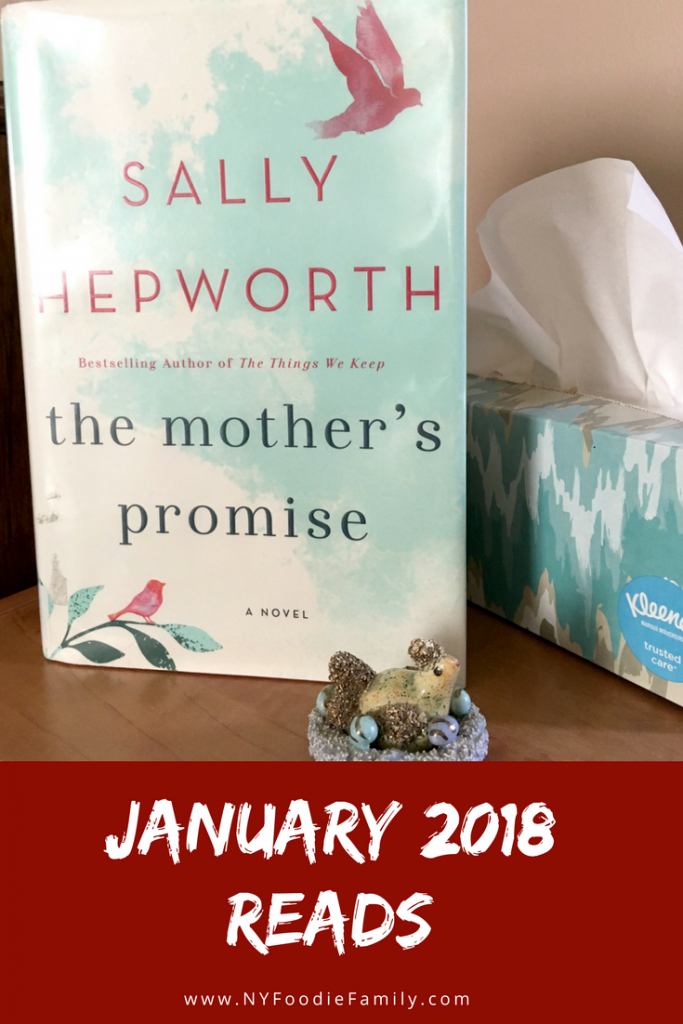 (This post contains affiliate links.  Please read our Disclosure Policy for details.)
The second Tuesday of the month means that it's time to join Steph and Jana's monthly Show Us Your Books linkup.  Each month many other book lovers share the books that they read the previous month and their review.  This is a great way to get new book recommendations…..and my to-read list grows significantly!  You will be seeing more non-fiction books this year in my monthly reviews, as one of my goals this year is to read at least one non-fiction book a month.  I had a pretty good reading month in January in terms of quantity. However, quality-wise, a lot of my reads were just okay.  Here are my January 2018 reads in order of least to most liked.
3 Stars
I Am Watching You by Teresa Driscoll – While on a train, Ella Longfield overhears two young men just out of prison, chatting with two teenage girls.  She later discovers that one of the girls, Anna Ballard, is missing.  A year later Anna is still missing and Ella is receiving threatening letters.  During an anniversary appeal, new evidence comes in and it appears everyone has been keeping secrets.  This book is told through the perspectives of Ella (the Witness), Henry (Anna's father), Sarah (Anna's friend) and Matthew (the private investigator).  Overall, it was just an okay suspense read for me.
Close to Me by Amanda Reynolds – Jo Harding falls down the stairs in her home, hitting her head.  She now suffers from partial amnesia and cannot remember anything that happened from the last year of her life.  As she starts to piece together the details of her life before the accident, she realizes that everyone has been keeping secrets, including her two children.  The story is told in alternating before the fall/after the fall chapters.  I found this book to be too drawn out and the characters, especially the daughter, to be annoying.
Little Broken Things by Nicole Baart – Sisters Quinn and Nora haven't seen each other in almost a year.  When Quinn receives a text from Nora that says I have something for you she is not expecting a little girl. Soon, their mother also gets involved in this little girl's life and all the mystery that surrounds her appearance.  This book is allegedly a "suspense/thriller." As a huge fan of this genre, I was so disappointed with this book.  This was more of a family drama that moved way too slowly for my liking.
Present Over Perfect by Shauna Niequest –  The premise of this book drew me in, "leaving behind frantic for a simpler, more soulful way of living." I had also seen and read a lot of positive reviews of this book.  Unfortunately, I found this book to me more a memoir of Niequest's quest for a more simple and soulful way of living, rather than giving the reader ideas.  It was also a little more religious than I would have liked.
4 Stars
The 5 Love Languages by Gary Chapman – I had heard the five different love languages (words of affirmation, quality time, receiving gifts, acts of service and physical touch) referred to many times, but never read the book until now.  I find the concept of having different love languages interesting and valid.  There's a quiz in this book if you are unsure of what your love language is.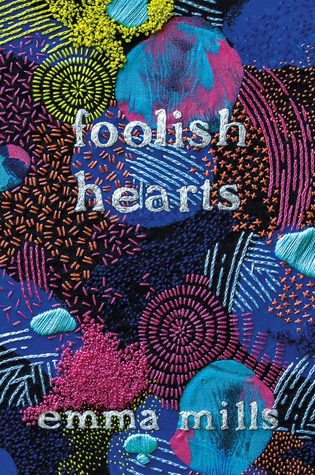 Foolish Hearts by Emma Mills –  Paige and Iris break up and Claudia ends up overhearing the entire thing. Iris isn't the friendliest of girls and unfortunately for Claudia, the two end up being partnered together to write a paper.  They are then are forced to audition for the school production of A Midsummer Night's Dream where Claudia is exposed to a whole new world of teenage life.  This was a cute and fun YA read that shows the ups and downs of adolescence and adapting to change.  I could have done without all the references to Battle Quest, a multi-player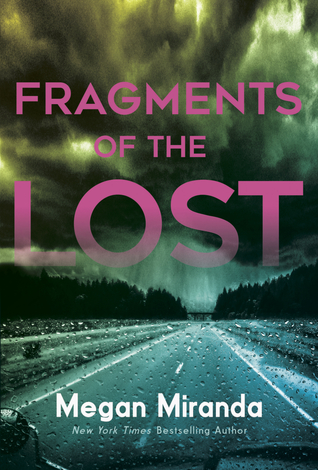 Fragments of the Lost by Megan Miranda – Jessa's recent ex-boyfriend Caleb is dead and she feels like everyone blames her.  So when his mom asks her to help box up his things, she says yes.  As she does, she discovers things and learns more about him that make her question their relationship and whether she really knew him.  I've read one other of Miranda's books, The Perfect Stranger, but enjoyed this book a lot more. Although this YA mystery book was slow at times, it picked up mid-way and turned into a page-turner.
The Lost Hero by Rick Riordan – My son and I had been reading this book together for almost 2 1/2 months and finally finished last month.  This is the first book in The Heroes of Olympus series, a spin-off of the Percy Jackson and the Olympians series.  In this book, Jason, Leo and Piper are brought together on a quest to save Hera from Gaea's potential awakening.  The book is told from the various points of view of the three main characters.  This was my first Riordan book and I can see why so many tweens love his books.  He sucks the reader in and his books are filled with humor and adventure.
5 Stars
The Mother's Promise by Sally Hepworth – Mother and daughter, Alice and Zoe, have always been a pair. But then Alice is diagnosed with late-stage ovarian cancer. She has no family to help her after her surgery and during her chemo treatments. Her teenage daughter Zoe suffers from severe social anxiety.  Kate, one of Alice's nurses and Sonya, her social worker are both dealing with their own personal issues, but they both help Alice and Zoe. I am not very familiar with anxiety and reading about Zoe's anxiety issues made me feel anxious.  I cannot imagine how difficult life must be for people living with the severe anxiety that she had.  Beware, this book is an emotional tear-jerker of a read, but so good!  I read one of her previous books, The Things We Keep and really enjoyed it. I plan on reading The Secret of Midwives soon and her soon-to-be released book, The Family Next Door.