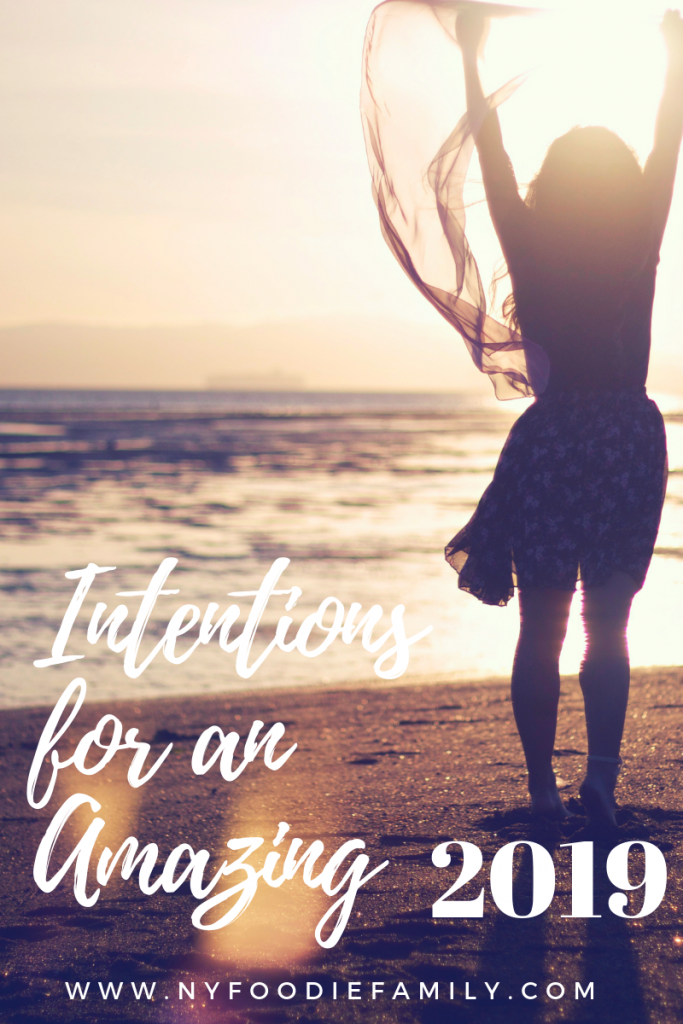 Happy New Year! I took an unplanned, but much needed, blogging break during the holidays. I enjoyed spending time with family and friends and am very excited for 2019! For me, a new year always represents new beginnings and endless possibilities. Through the years, I've learned not to make resolutions because I never end up keeping them. However, there are some things that I am doing to start my year with intention so I can have an amazing 2019!
Goal lists: Last year, after listening to Gretchen Rubin's Happier podcast, I made an 18 in 2018 list. But guess what? I didn't complete a single thing on the list! But, I'm trying again this year and created a 19 in 2019 list, filled with realistic and doable actions. Some of my list includes:
1. Paint the kitchen cabinets. I've been talking about doing this for YEARS and it's so doable. I plan to do this in the spring, when I can paint outside.
5. Read a non-fiction book every month. This wasn't on my 2018 list, but I almost did it. This year, totally doable.
7. Write down 3 things that I'm grateful for every day. I started doing this in 2018 and want it become a daily ritual.
10. Order pictures every month. I have a gazillion pictures on my phone but am not sure that I had any of them actually printed last year. This year, I plan to upload them to Snapfish and once a month do a bulk order.
15. 40th birthday trip. Yes, this September is the big 4-0. I am not a party person. The idea of a big party to celebrate is probably my worst nightmare. Instead, like we did for my husband, we are going to take a family vacation to celebrate.
19. Try meditating. Meditating is becoming more and more popular. Every time I hear about it, I automatically think, "Nope, not for me. Can't do it." Which is why I think I should actually try it! I feel like my mind is always racing a million miles an hour and can use the peace and calm.
Some additional reading:
19 for 2019: Achieve Your Goals for an Amazing Year
Day Zero Project (101 Things in 1001 Days challenge)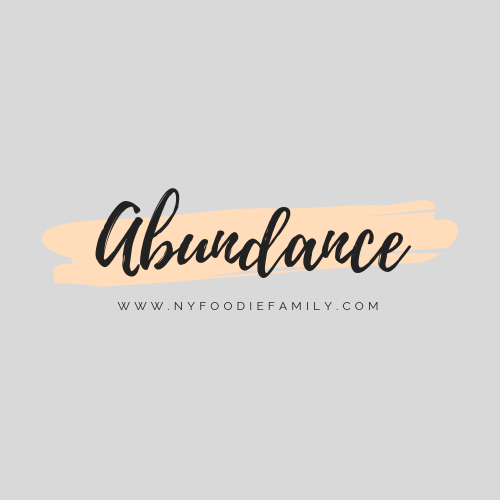 Word of the Year: This year, my word of the year is Abundance. Most people associate abundance with money and wealth. My intention for 2019 is to have an abundance of good health, wealth, tasty food, happiness, travel and new experiences.
Some additional reading:
5 Tips for Choosing Your Word of the Year
100 ideas for a Word of the Year

Vision Board: I hope to have my vision board completed this weekend. I'm not rushing to get it finished just so it's done. I'm really thinking about my vision for 2019 and what I want to accomplish.
Some additional reading:
5 Reasons You Should Make a Vision Board in 2019
How to Make a Dreamboard
What are you doing to make your 2019 amazing?