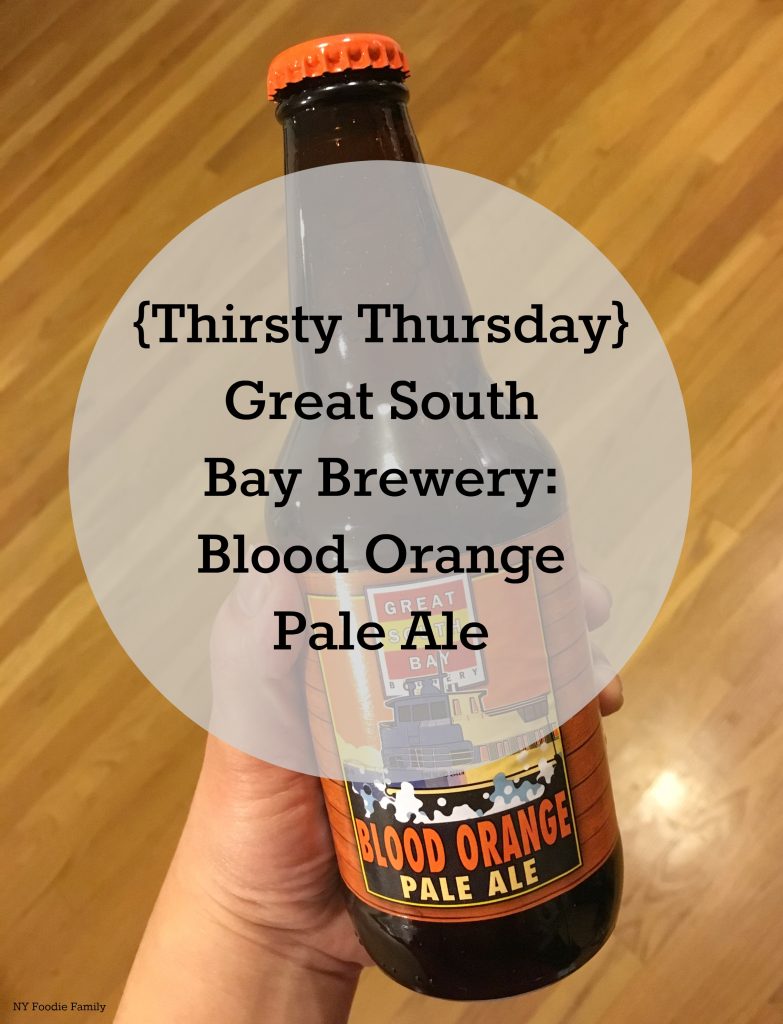 In the past, I've done a monthly six-pack review of new-to-us craft beer and ciders.  I've decided to switch things up and instead do a weekly "Thirsty Thursday" beverage feature.  These posts will include both alcoholic and non-alcoholic beverages and cocktail reviews for your reading and drinking pleasure!  Unfortunately, you probably won't see a lot of wine reviews here since neither my husband or I are big drinkers of the stuff.
Our first Thirsty Thursday feature is Great South Bay Brewery's Blood Orange Pale Ale.  The Great South Bay Brewery is a New York State brewery located off the south shore of Long Island.   Rick Sobotka, founder and brewmaster is a native New Yorker, born and raised in the small town of Apalachin, New York.  A graduate of Binghamton University, Sobotka is a board-certified Anesthesiologist and a fourth-generation brewer.  Founded in 2010, Great South Bay Brewery has a 4,000 square-foot Tasting Room with fourteen beers on tap.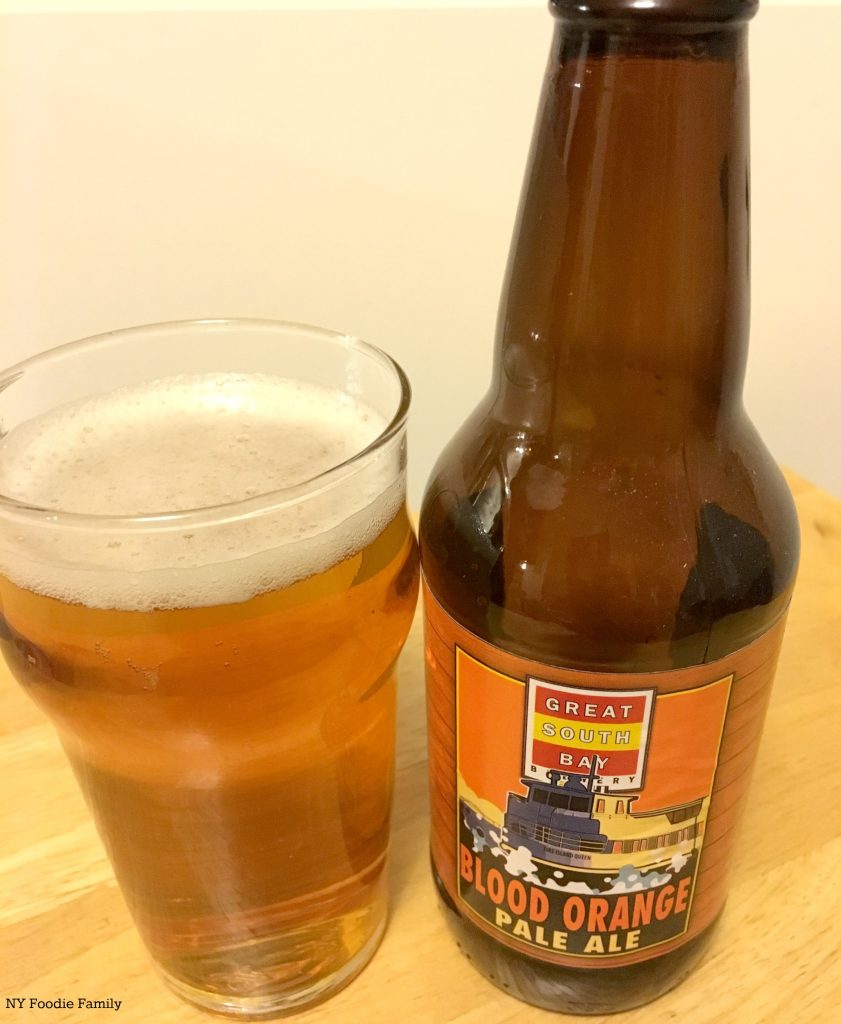 Disclaimer:  I am not a beer drinker.  I'll take a hard cider or fruity cocktail over a beer any day.  My husband who enjoys a beer now and then is by no means a craft beer expert.  However, he enjoys trying new beers and volunteering his thoughts on our Thirsty Thursday posts! 
Review:  Great South Bay Brewery's Blood Orange Pale Ale is an American Pale Ale.  Blood oranges are blended with the brewery's original Pale Ale. It has a nice, golden color, reminiscent of the blood orange that it is named for. However, my husband didn't think the blood orange flavor was particularly evident while drinking it.  While this beer is intended to be a summer beverage, it is available all year long.  My husband thought that this Blood Orange Pale Ale makes a good winter beer since he found it to be thick, smooth and comforting.
Verdict:  Recommend