So glad it's Friday. And in the summer, that means I get out of work at 12 PM! And today we get our kids back! They have been in New Hampshire with my sister and her family for the past week enjoying time with their cousins. You would think my husband and I would be living up a child-free week……well, not quite. Here's what we've been up to this week:
1. Cat sitting – We trade cat sitting duties with our neighbors. When we're away, they take care of our cats and when they are away we take care of their cats. However, once of their cats was recently diagnosed with diabetes and needs an insulin shot twice a day, 10-15 minutes after she eats. Well, almost two hours of every day (one in the AM before work and one in the PM) was spent this week at their house taking care of the cats. Which did not leave us a lot of time for a date night.

2. Watching – This week we have been watching Stranger Things season 3 and have only one more episode to go. This season really felt like a horror movie to me. While it's been suspenseful it's also been a bit gross and scary!

3. Reading – I haven't had much reading time this week but I'm about half-way through The Overdue Life of Amy Byler by Kelly Harms. It's a fun, light summer read that I'm hoping to finish this weekend.
4. Cooking – With the kids away, we've been cooking all the foods that the kids don't like – farro, tofu and these stuffed portobello mushrooms. These were so good and something the kids would never eat!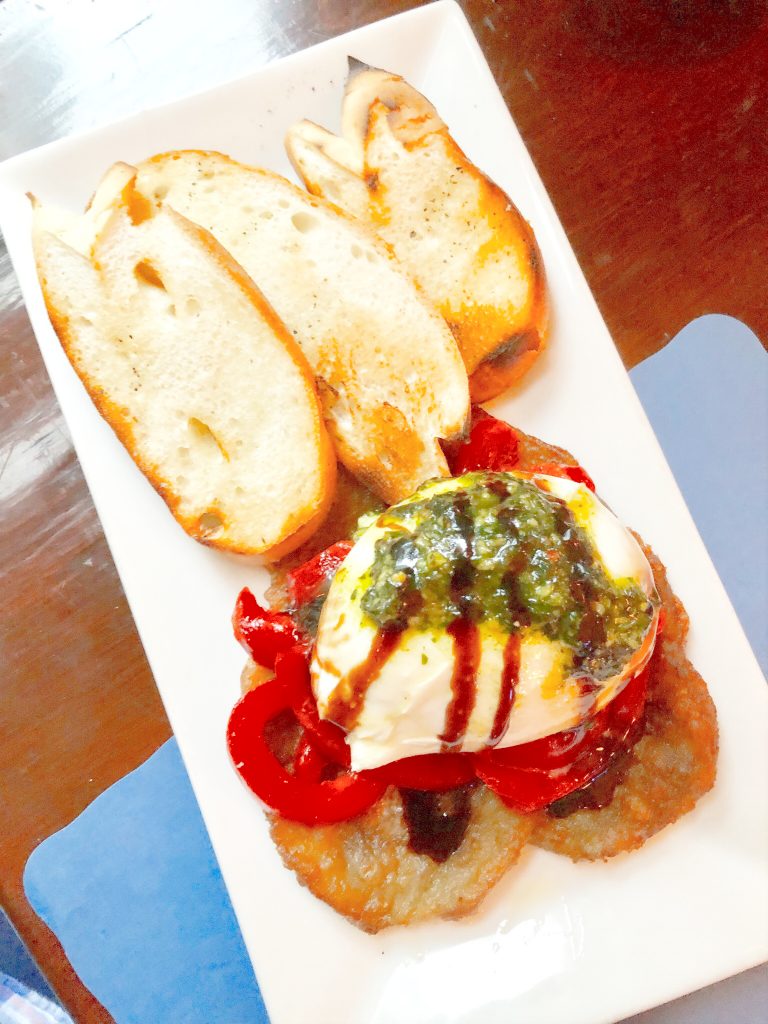 5. Date Night – Last night after we finished our last cat sitting duties, my husband and I did get a chance to go out to dinner. We tried a new-to-us local restaurant where we shared a couple of dishes. Our fave was this burrata served over fried eggplant and roasted peppers, topped with a pistachio basil pesto oil and a balsamic reduction.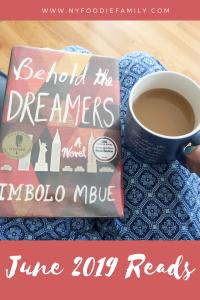 This week on the blog I shared my June Reads.
Have a great weekend! Sharing with Friday Favorites.