An early Happy Holidays everyone!  This has been a crazy last week before the holidays.  Lots of last minute gift shopping, a band concert and gift giving!  But we made it!  The kids are super excited about Christmas.  Tomorrow we head to my cousin's house for Christmas eve.  Then Sunday we host Christmas day with both sets of parents, brothers and my husband's aunt and uncle.  It will be an enjoyable day with family and good food.  Although my husband is part Jewish, we won't be celebrating Hanukkah until later in the week.  We will light the menorah and probably make some latkes to celebrate.  Here are five from this week: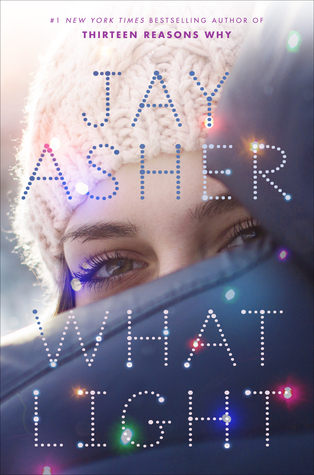 1. Reading – I am currently finishing up What Light by Jay Asher.  This will be my last book reviewed for my 25 Books of Christmas and will be posted on Christmas.  Next up will be Two by Two by Nicholas Sparks that just came in from the library.
2. Watching – All the Christmas movies! Last weekend we watched Elf (we watch this movie EVERY year!) and Deck the Halls.  This week we will be watching A Christmas Story and National Lampoon's Christmas Vacation.
3. Eating – Nothing very exciting this week.  I know that this weekend (and next week!) will be filled with lots of good eats!  So, I was trying to be good this week!  Dinner still needs to be made every night though and last night I made this Cajun Chicken Pasta.
4. Family Fun – Last Sunday we went to Holidays on the Hill at Lasdon Park & Arboretum.  They had a train display and light display.  This is a local county owned park near our house that my husband and I both asked each other, "Why haven't we been here before?!"  We expect to make more visits, especially when the weather gets warmer and we can see the gardens!

5. Gift Receiving – I am a contributor to the Westchester County Mom's Blog.  We had a "Secret Spoiler" exchange and I received a Bath & Body Works foaming soap and candle.  I love Bath & Body Works and the frosted cranberry scent is perfect for Christmas and winter!
ICYMI this week on the blog:
Monday I shared our weekly meal plan as well as a review of A Fairy's Gift.
Tuesday I reviewed Three Christmas Wishes.
Wednesday I shared our family's Winter Bucket List and reviewed Young Scrooge.
Thursday I reviewed The Lost Gift.
Linking up with Tif, Andrea and April.  Have a great weekend and a Happy Hanukkah and/or Merry Christmas!