(This post contains affiliate links.  Please read our disclosure policy for more information.)
Yeah, it's Friday!  Another week is in the books!  I cannot believe how quickly the week went by.  As I sit here writing this Thursday night, we are unsure if tomorrow will be a snow day.  As of now, the previous rain we thought we were getting has turned into a possible 6 -12 inches of snow!  It's crazy after we had temps this weeks in the high 50's!  I can't believe we are already in the month of March.  This is a busy month for us, especially my son.  He has a class play, science fair, Cub Scout Pinewood Derby and he stars as one of the leads in the 3rd/4th grade musical.  It will be an exciting but busy month!  Here's an update for those of you who read about the audio book CD fiasco in last week's Five on Friday.  My husband took the CD player out of the car and was able to get the CD out. Phew!  However, he discovered the CD player itself is broken.  He's going to replace it with another CD player.  In the meantime, I'm without a car stereo.  I've been listening to podcasts on my commute.  I just miss the clock and not knowing what time it is while I"m driving! Here are five from this week:
Reading – Yesterday I finished reading Before We Were Strangers by Renee Carlino.  This was such a great contemporary romance.  It was refreshing after all the suspense/thrillers I was reading and it was a very enjoyable read.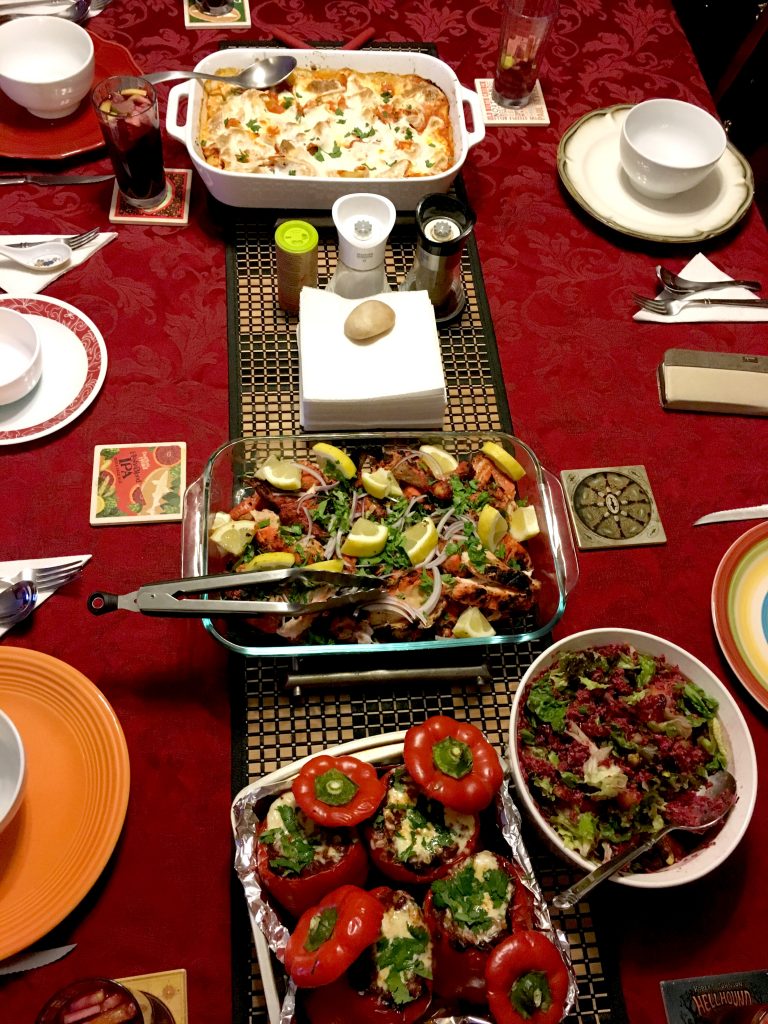 Supper Club – Last Saturday we had our monthly supper club get-together.  This month's theme was red, in honor of Valentine's Day.  I made a Roasted Red Pepper Soup and my husband made Strawberry Sorbet. Even though the kids don't usually go to our supper club dinners, my daughter made brownie pops and red velvet cake pops for us to bring.  She had gotten a Babycakes Cake Pop Maker and was excited to put it to use.
Watching – Last weekend we watched the movie Dunkirk.  This war-movie was nominated for many awards. I didn't realize that the whole movie was about the evacuation of Dunkirk during World War II. My husband is a big history fan and enjoys these types of movies.  However, I found the movie to be a bit slow and wasn't the biggest fan.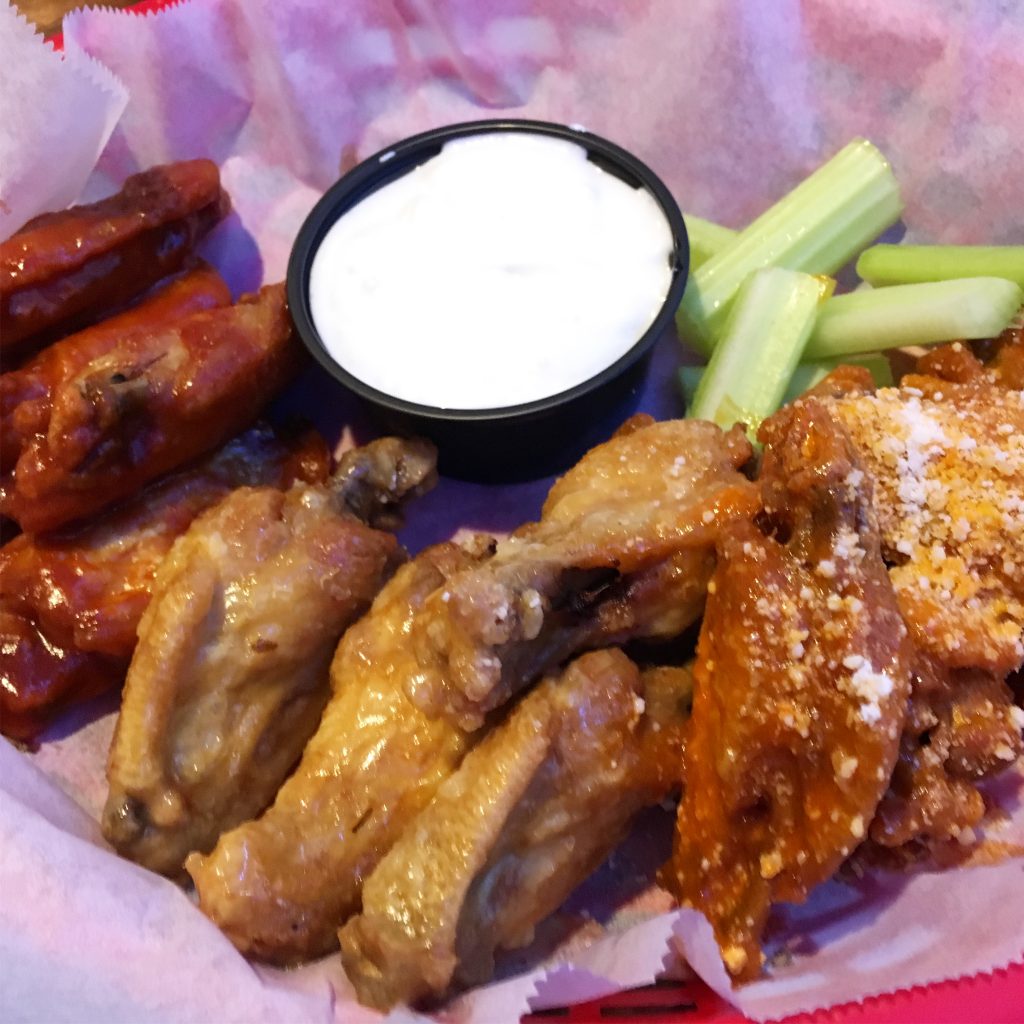 Date Night – Last Friday night, my husband and I went out to dinner for an unplanned date night.  My daughter was at a Girl Scout event and my son was invited to a friend's for a sleep over.  I realized that my husband and I were on our own for dinner.  So, we went to a local, new-to-us restaurant and enjoyed a quick dinner date.  We ordered wings, onion rings, nachos and milk shakes.  Definitely not the healthiest of meals, but it was delicious!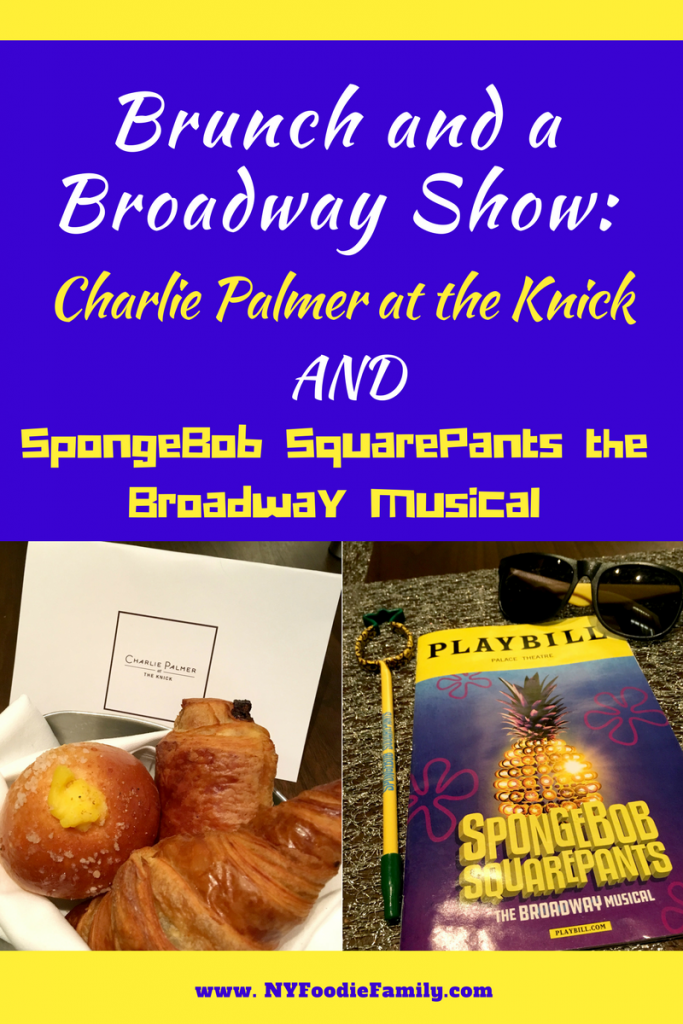 Mother-Son Date – Sunday my son and I went into NYC.  We had brunch at Charlie Palmer at the Knick and then went to see SpongeBob SquarePants the Broadway Musical.  You can read more about our day in this week's post.  Brunch was delicious and even though I'm not a fan of the television show, the Broadway show was excellent!
Linking up with Andrea, Katie and April.
Hope you have a great weekend!