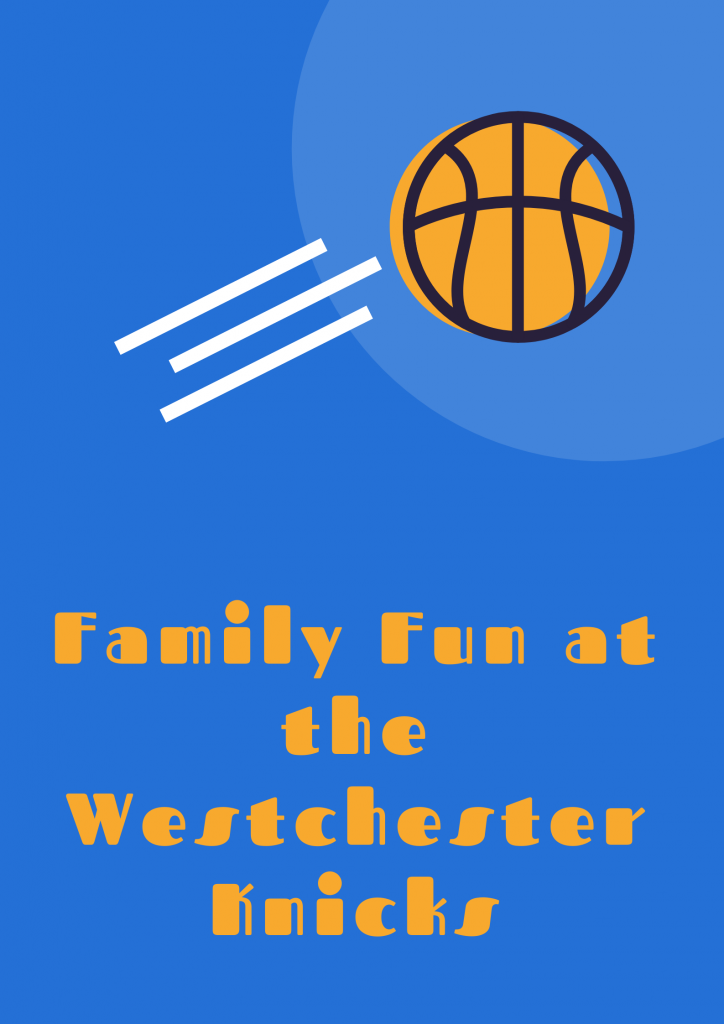 Did you know that Westchester County has its own basketball team?! For years, the Westchester Knicks have been playing at the Westchester County Center in White Plains. Our family tries to attend at least one of their basketball games every year, as they are a lot of fun and close to home!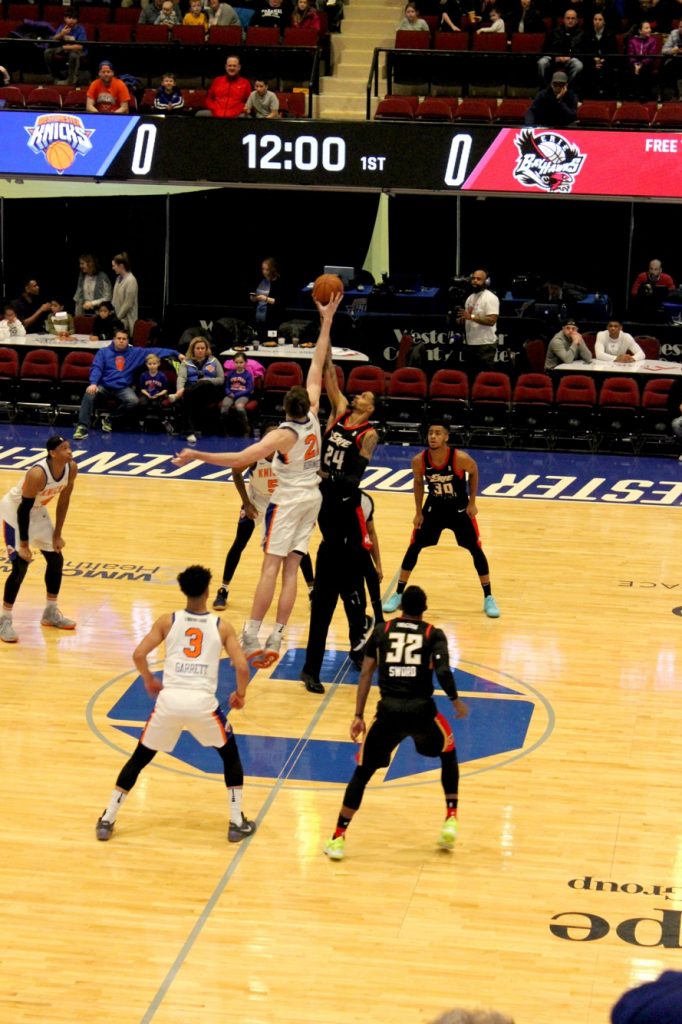 The Westchester Knicks are part of the G League, the NBA's minor league basketball association. This year there are currently 28 teams that are part of the G League. Each team is affiliated with an NBA team, with the Westchester Knicks affiliated with the New York Knicks. Some of the G League players that you see now have a chance to be drafted to an NBA team in the future.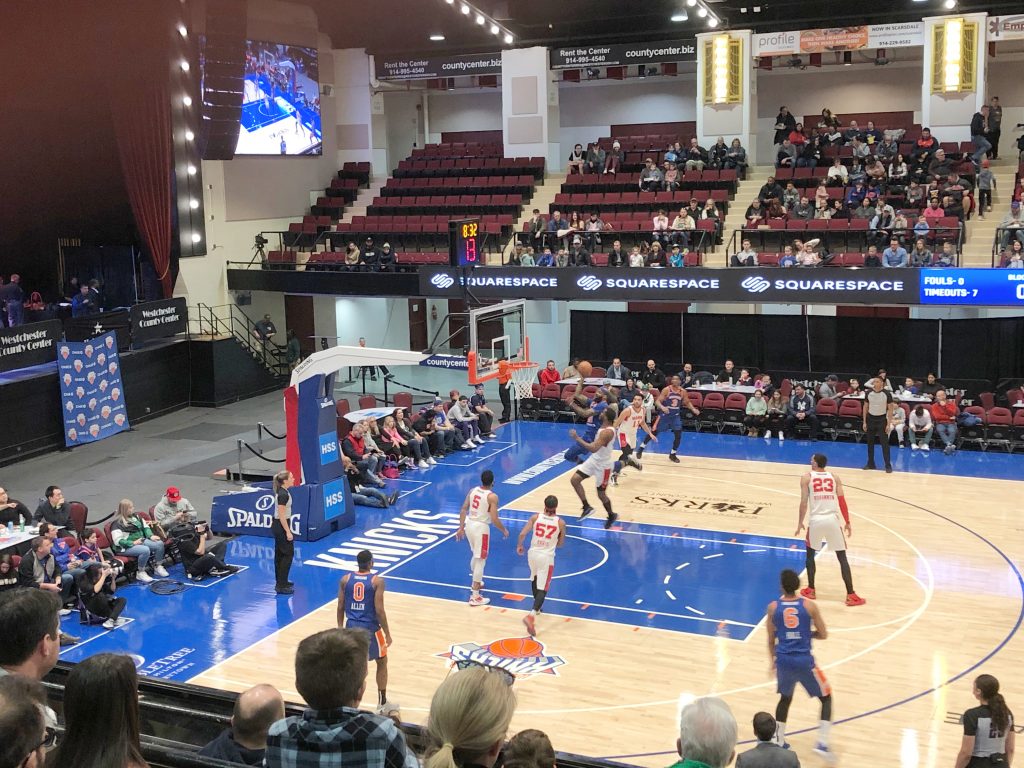 If you have basketball fans, seeing a Westchester Knicks game is a great way to enjoy some family fun at a reasonable price. Ticket prices start at just $11.50! And with 25 home games a season, there's plenty of opportunity to catch a game or two. For those die-hard fans, season passes are available.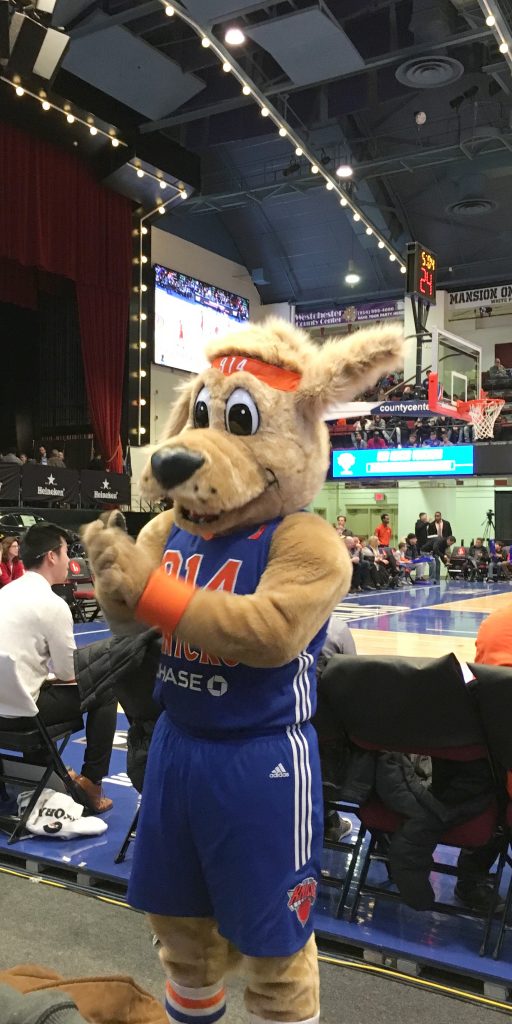 The team mascot, Hudson, makes an appearance at all of the games. Plus, there's lots of entertainment including the dance cam, guest participation activities and a half-time show.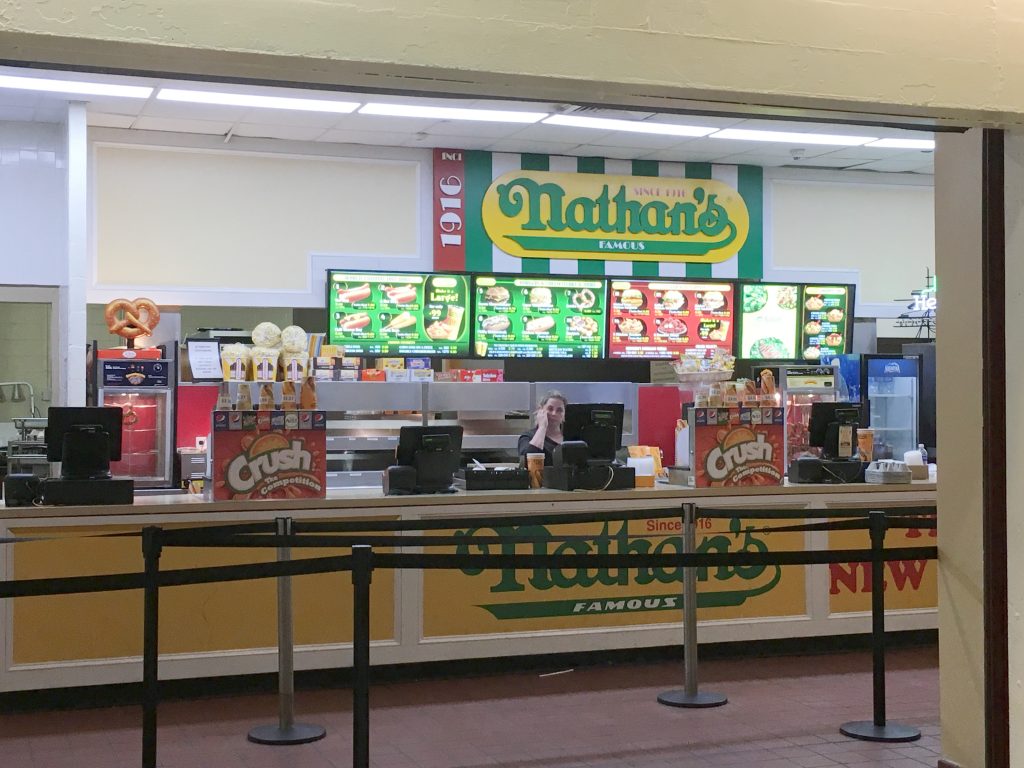 Food is available for purchase at the concession stands (one on each level). The Westchester County Center serves Nathan's hot dogs, fries, chicken tenders and more. You can also purchase a variety of snacks like hot pretzels, popcorn and nachos.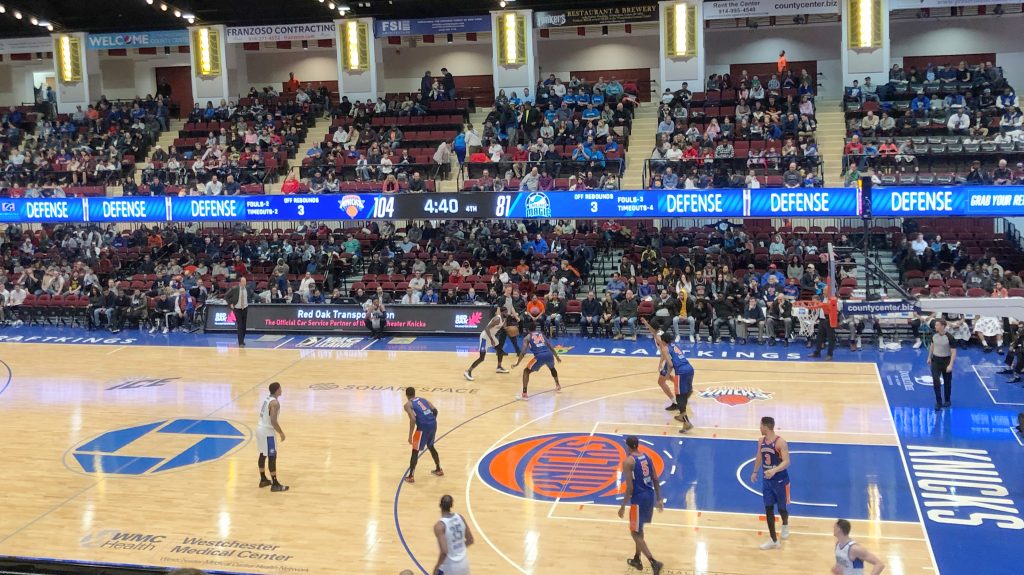 As of this posting, there are four more home games where you can see the Westchester Knicks in action. Cheer on our county's home team and enjoy some family fun!
The Details:
Westchester Knicks
Westchester County Center
198 Central Avenue
White Plains, NY 10606

Parking: $15 in the Westchester County Center parking lot

Tickets: Ticket prices range from $11.50 – $147.50+ based on seat location and ticket demand.

Schedule: Please check the Westchester Knicks site for most up-to-date schedule. The basketball season runs from mid-November through the end of March.