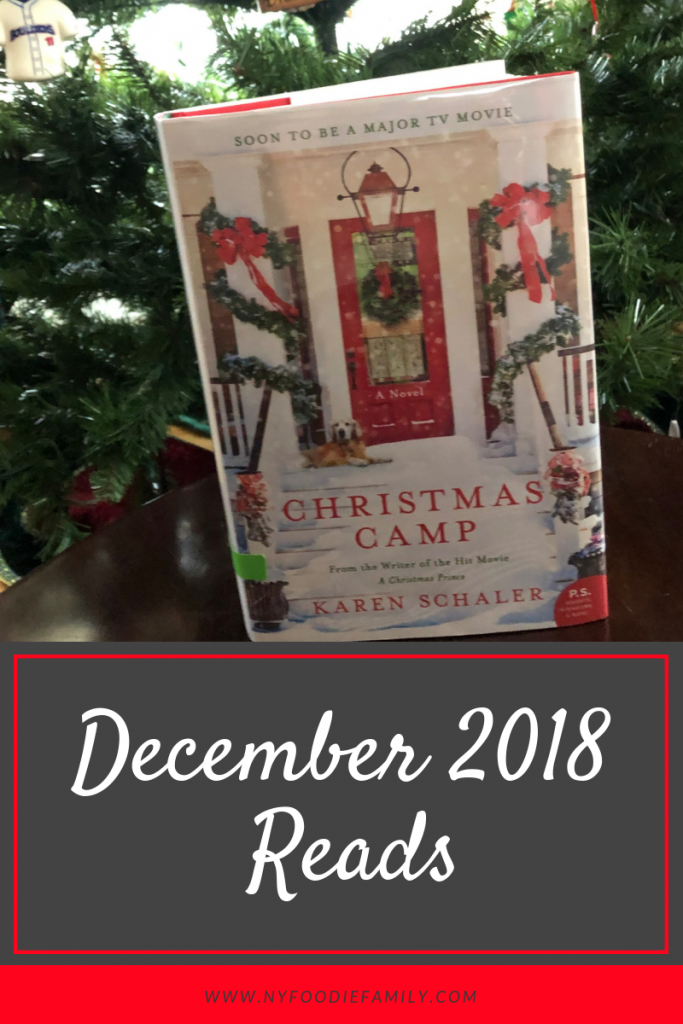 (This post contains affiliate links. Please read our Disclosure Policy for additional information.)
December was a busy month and unfortunately, I didn't have much time to read. I ended the month with a total of four books read, which I think was my slowest month of 2018. Two were holiday themed reads, as I try to read a couple of Christmas books in December.
According to goodreads, I read a total of 82 books in 2018, surpassing my goal of 75. For 2019, I set the goal again of reading 75 books. Here's looking forward to a new year of great reads! I'm sharing my December reads with Steph and Jana for their monthly Show Us Your Books linkup. Here they are in order from least to most stars:

3 stars: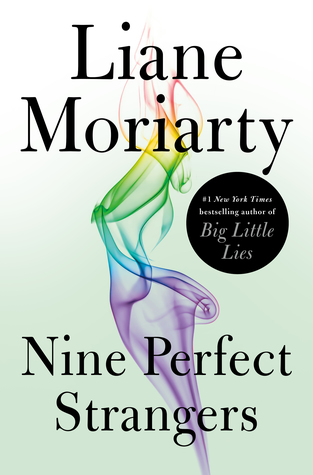 Nine Perfect Strangers by Liane Moriarty – The premise of this book interested me – nine strangers who meet at a health resort. However, this book took a weird, unexpected turn. Aside from Big Little Lies, I haven't enjoyed the other Moriarty books I've read. I was hesitant about reading this one and as expected, wasn't a big fan of this one.
Winter Stroll by Elin Hilderbrand – This is the second book in Hilderbrand's Winter series. Unfortunately, I was not a big fan of this second book. Not much actually happens and it ends with the story still unfinished, so you know there's a third book that you must read (and then a fourth!). I will likely finish the third and fourth books next December to see what happens with the Quinn family and see how the series ends.
4 stars:

Christmas Camp by Karen Schaler – Haley wants to win a major Toy ad campaign but has no Christmas spirit. Her book sends her to Christmas Camp to hopefully learn to love the holiday and help her with her campaign. When Haley arrives, she first wants to complete the activities as fast as she can to get her certificate and leave. But then she meets some others who help her understand the true meaning of Christmas. Don't think I'm giving away any spoilers there, it's a Christmas book, so you know there will be a happy ending. This book was actually a movie first, and was filmed near me in the Hudson Valley. I haven't seen it yet, but will hopefully watch it next December.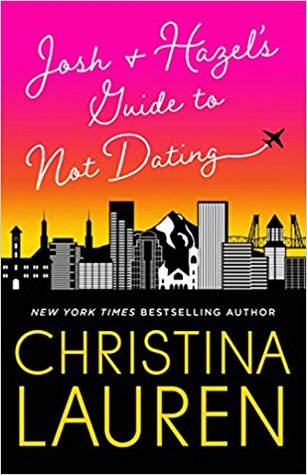 Josh & Hazel's Guide to Not Dating by Christina Lauren – I have become a big fan of Christina Lauren's contemporary romance books. Hazel is such a fun and quirky character and I really enjoyed following her and Josh set each other up on blind dates. This is one of those books that I think would make a great romantic comedy movie.