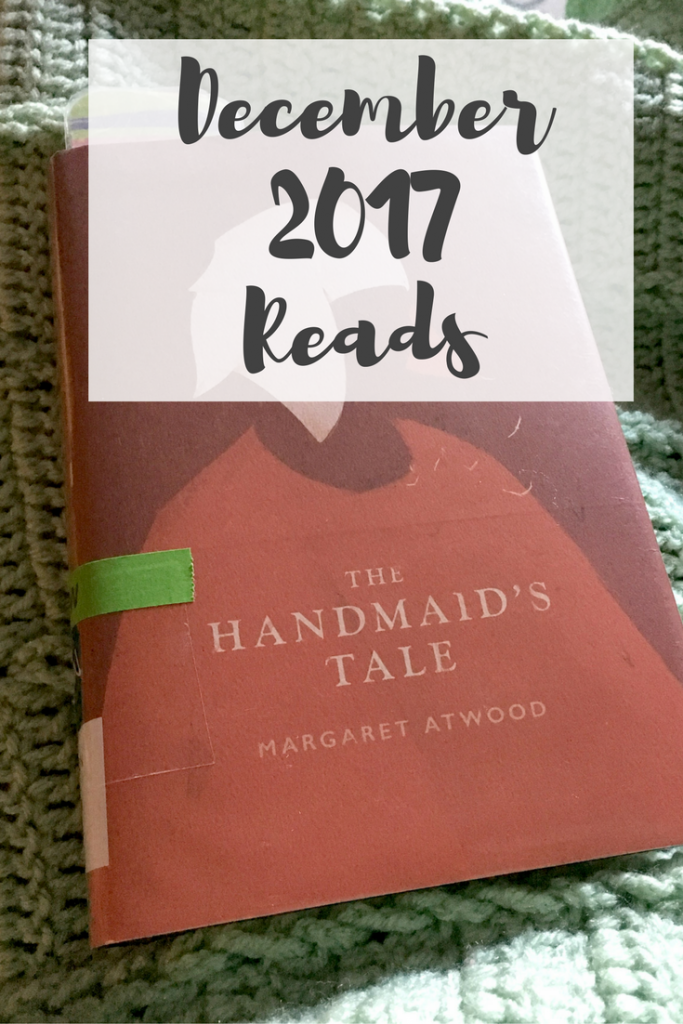 (This post contains affiliate links.  Please read our Disclosure Policy for details.)
It's the second Tuesday of the month and time to share my December 2017 reads in Steph and Jana's monthly Show Us Your Books linkup.  December was a good reading month for me.  I only read seven books but all except one were four or five stars.  January has gotten off to a good reading start, so I hope to continue the trend!
3 Stars
The Handmaid's Tale by Margaret Atwood – I had always thought that this was a historical fiction book that I wouldn't be interested in.  Then, a friend told me about how good the show was on Hulu.  I'm all about reading the book before I see the movie or show, so I had to read it. In a dystopian future, where births are declining,  Offred and the other Handmaids have one job – to become pregnant.  The book delves into Offred's past in random flashbacks.  I have to say overall the book has an interesting premise.  However, I felt like there was too much unanswered that left me unsatisfied as a reader.  I am curious to see the show now though!
4 Stars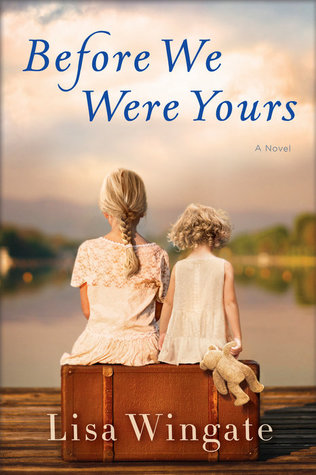 Before We Were Yours by Lisa Wingate –  This book has two consecutive story lines taking place as you read.  There's present day South Carolina where Avery Stafford, raised in wealth and privilege discovers information about her grandmother that sends her digging into the family's past.  Then there's 1939 Memphis, Tennessee, where 12-year-old Rill Foss' family is torn apart when she and her siblings are taken to the Tennessee Children's Home Society Orphanage.  I had no idea what this book was about before I started reading, just that it was the winner of the Goodreads Choice Award for Historical Fiction.  And I like a good historical fiction book.  It was more horrifying to learn that this book is based on actual events that I had no idea about.
The Good Daughter by Karin Slaughter – Two sisters, Charlotte and Samantha, are brutally attacked and one is left for dead.  This is after they witness the intruders shoot and kill their mother.  Twenty-eight years later, the sisters barely speak, living separate lives.  Charlotte is witness to a school violence incident that rattles her enough for her husband to call Samantha to come.  I am fairly new to Karin Slaughter.  While I don't want to start either of her series, I did read Pretty Girls and enjoyed it.  Although this one had a slow start for me, about half-way through I couldn't put it down.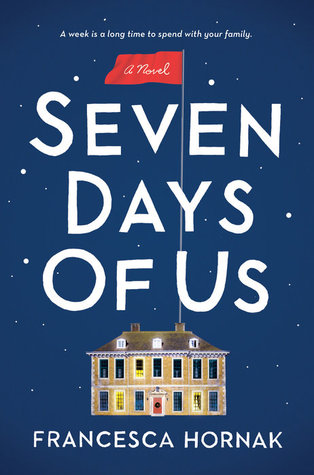 Seven Days of Us by Francesca Hornak – The Birch family is spending Christmas in quarantine Emma and Andrew's oldest daughter Olivia is returning after helping to treat a Haag (ebola-like) epidemic in Liberia.  Younger sister Phoebe has just become engaged. The family of four, have not been together in years and are not used to the close proximity.  Each of them is harboring a secret that of course ends up coming out during the seven days of quarantine.  The book is told from alternating points of view, in short chapters.  Overall, I found this to be an engaging, family drama read.
This Is Not a Love Letter by Kim Purcell – (c/o netgalley)  Jessie wants a one week break from her boyfriend Chris.  The he ends up vanishing.  Since they started dating, Chris has written her a love letter every week.  This book is a note that she writes to him as she tries to find him.  We get a history of their relationship and discover why she wanted the break.  There's some racial issues (she's Caucasian, Chris is African-American) and mental illness issues addressed (hoarding, depression). This was a decent YA read, but a bit heavy.  I just wish that more time was spent addressing some of the serious issues touched upon (don't want to go into more detail and reveal spoilers!).
Winter Street by Elin Hilderbrand –  Every year in December I try to read a couple of holiday-themed reads.  I've heard such good things about the Winter series.  This is the first book, and is about a bed and breakfast that shares the name of the title of the book.  Right before Christmas, Kelley Quinn, owner of Winter Street, discovers that his wife Mitzi is having an affair.  His four grown children are all dealing with their own issues.  They all end up together on Christmas, which is of course filled with drama.  Despite the drama, this is a heart-warming holiday read that leaves off unfinished.  Luckily, I know that this book is part of a series and the story continues. But if I had read this when it first came out I'd be unsatisfied with the ending.
5 Stars
Dear Martin by Nic Stone – Justyce McAllister is arrested by a white cop when helping his drunk girlfriend.  After experiencing this racial injustice, he turns to the teachings of Dr. Martin Luther King Jr. for some answers.  He tries to live like Dr. King would and writes him letters.  But when Justyce and his best friend Manny end up involved in a shooting, he doesn't know if he can live like Martin.  Fans of The Hate U Give will most likely enjoy this book.  It touches upon the same powerful issues of police brutality, racial profiling and racism that is too prevalent in today's society.