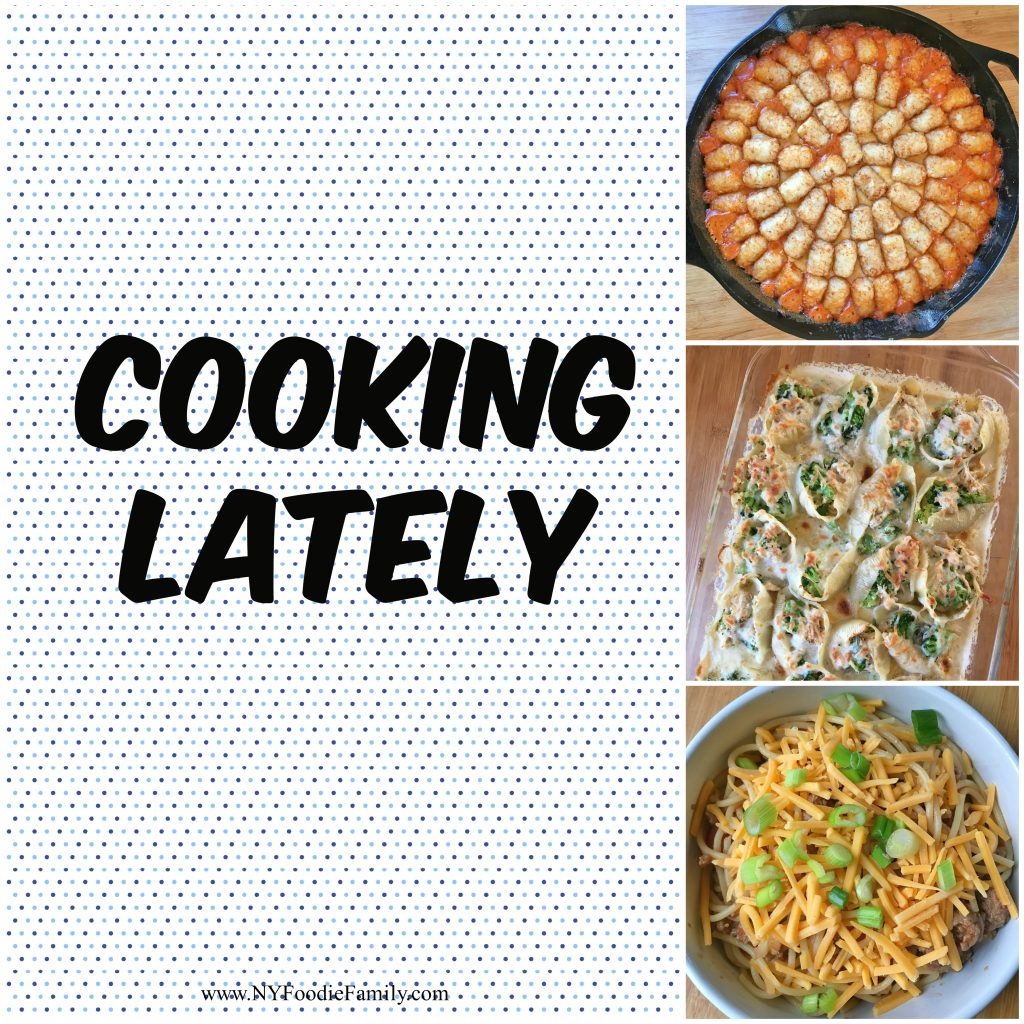 Here is the monthly round up of some of the meals that we cooked in May. Although we cooked almost every week night, I've only posted the dinners that the family really enjoyed. There were a lot of tasty recipes this month and hopefully this gives you some new dinner ideas!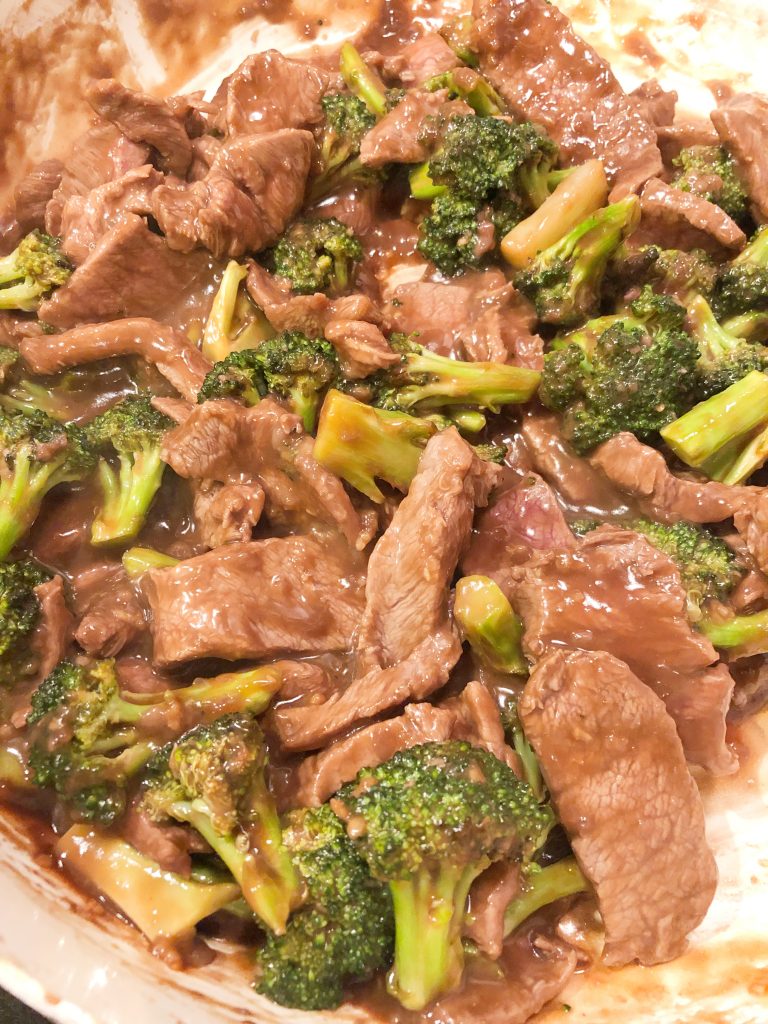 Beef and Broccoli – I've made beef and broccoli many times, but this was a new to us recipe. I roasted the broccoli in the oven and added it to the beef and sauce mixture at the end. This was a tad on the sweet side, but was tasty. I served it with rice.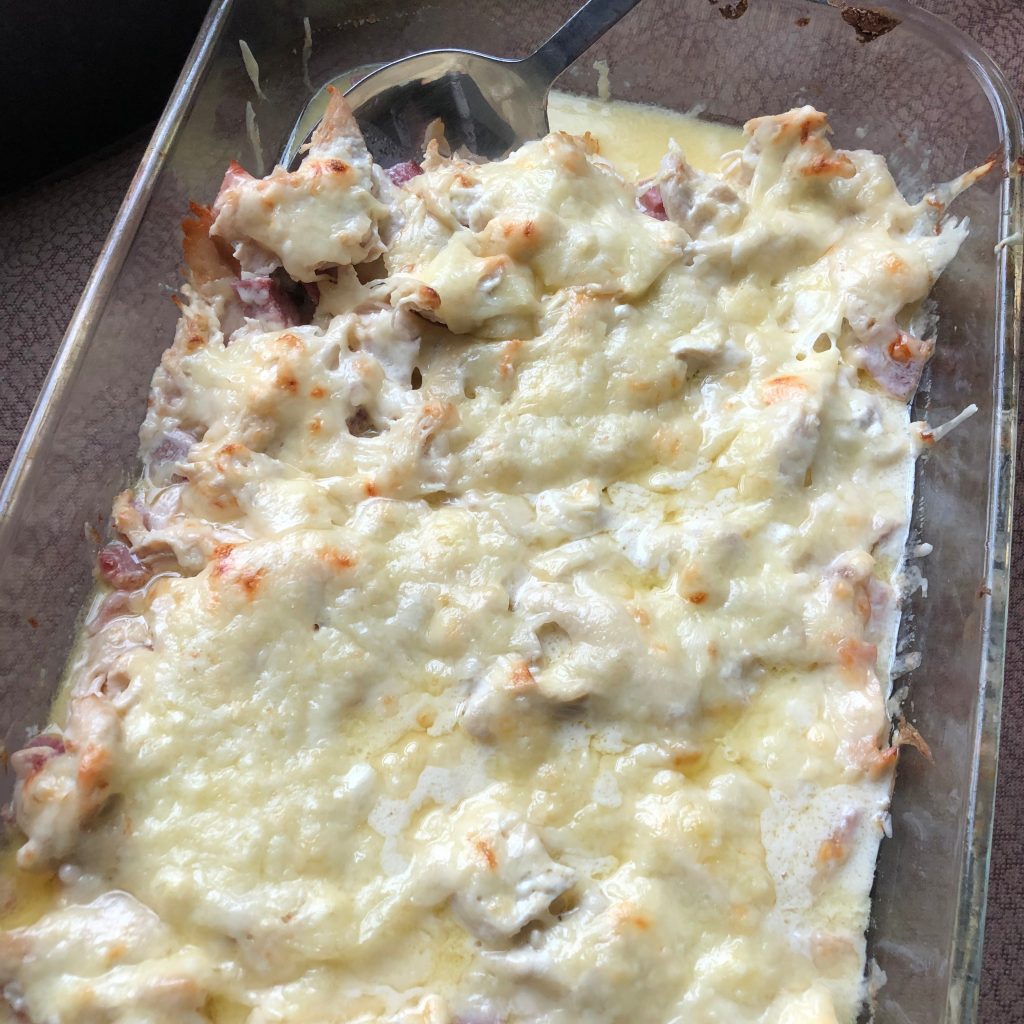 Chicken Cordon Bleu Casserole – This is a low-carb casserole with a tasty sauce. I have to admit that I did miss the carbs. I needed pasta, rice or even potatoes to go with this, which I didn't make. I served this with some veggies.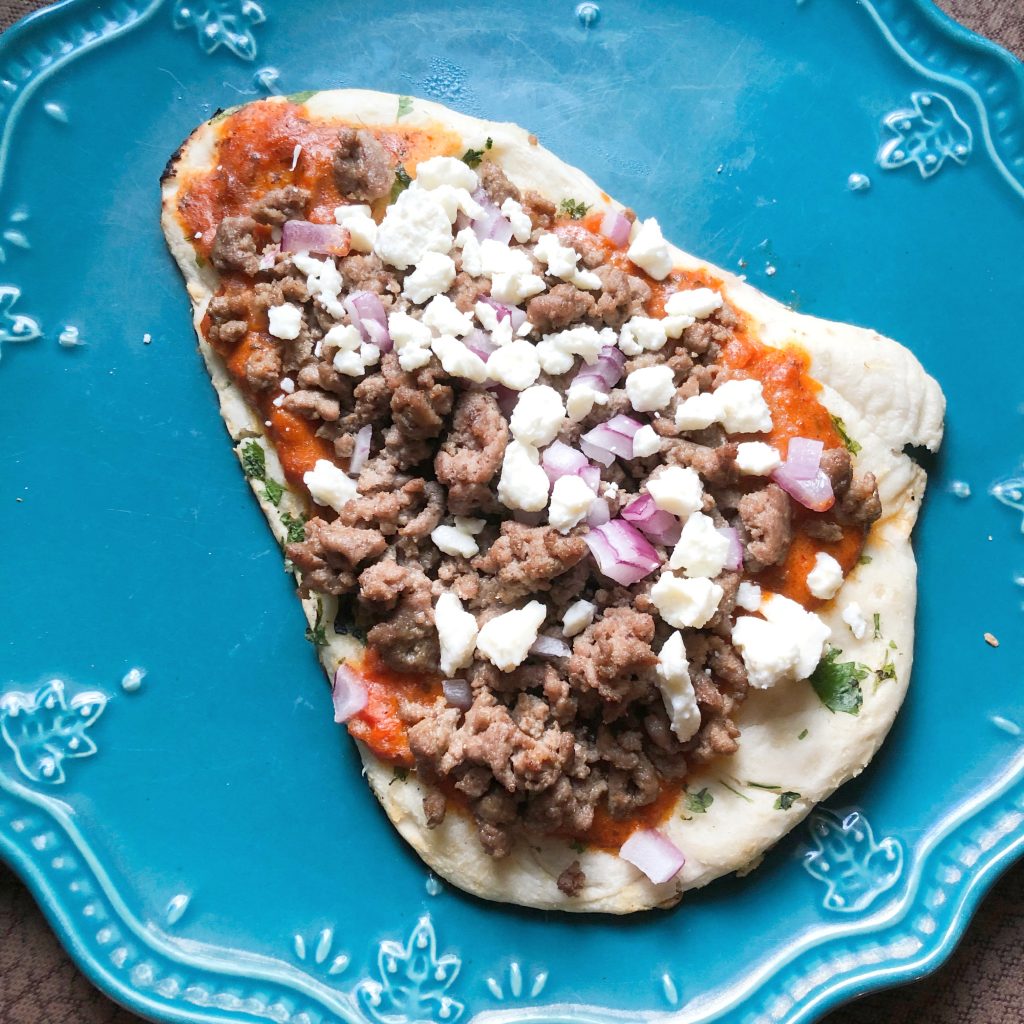 Chicken Tikka Masala Flatbreads – These were so tasty! And really easy to make too. I actually cooked the ground chicken the night before, knowing the next night we would be in a rush to eat. Then it was almost all just assembling the flatbreads and warming them up in the oven. This will definitely be a recipe repeat.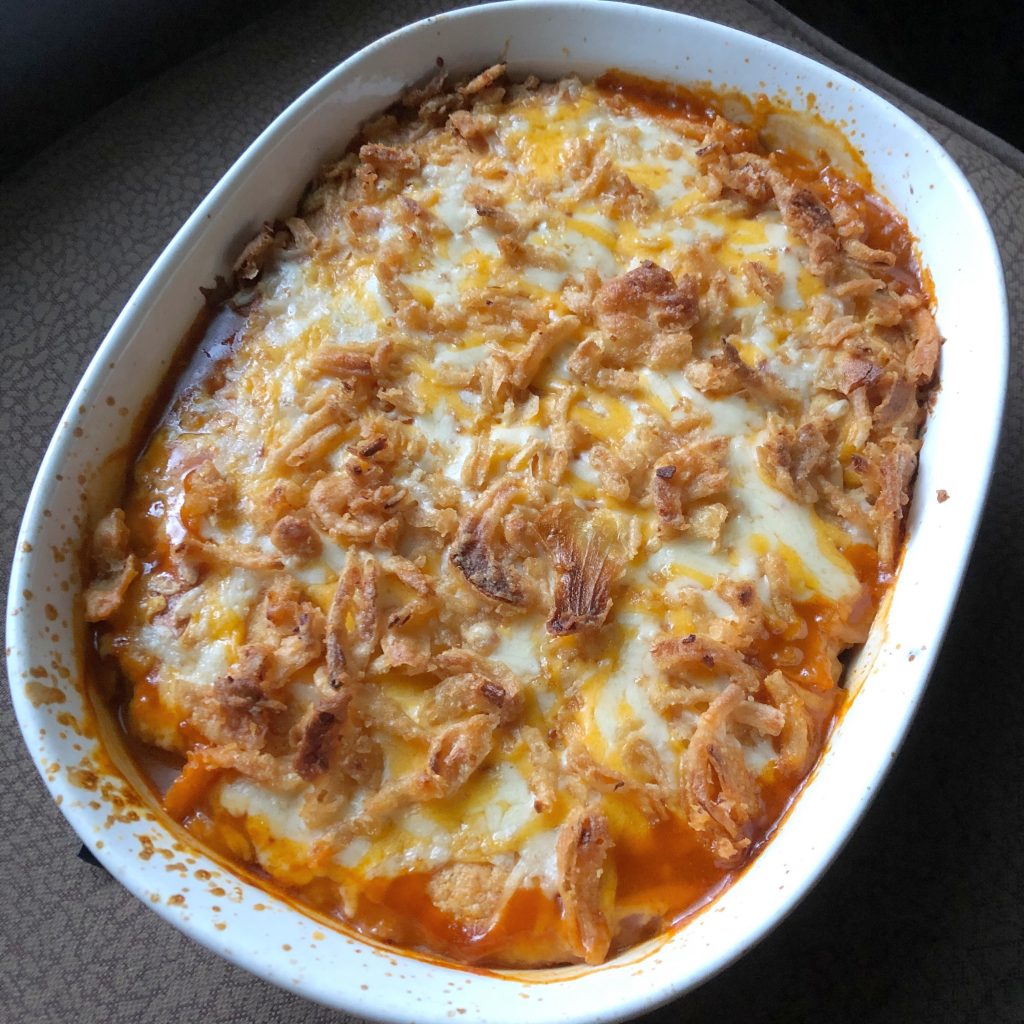 Cornbread Taco Bake – We love all things taco, but I'm always looking for new takes on the dish. This was a tasty meal that was easy to put together. This is a great fall/cool weather comfort food meal.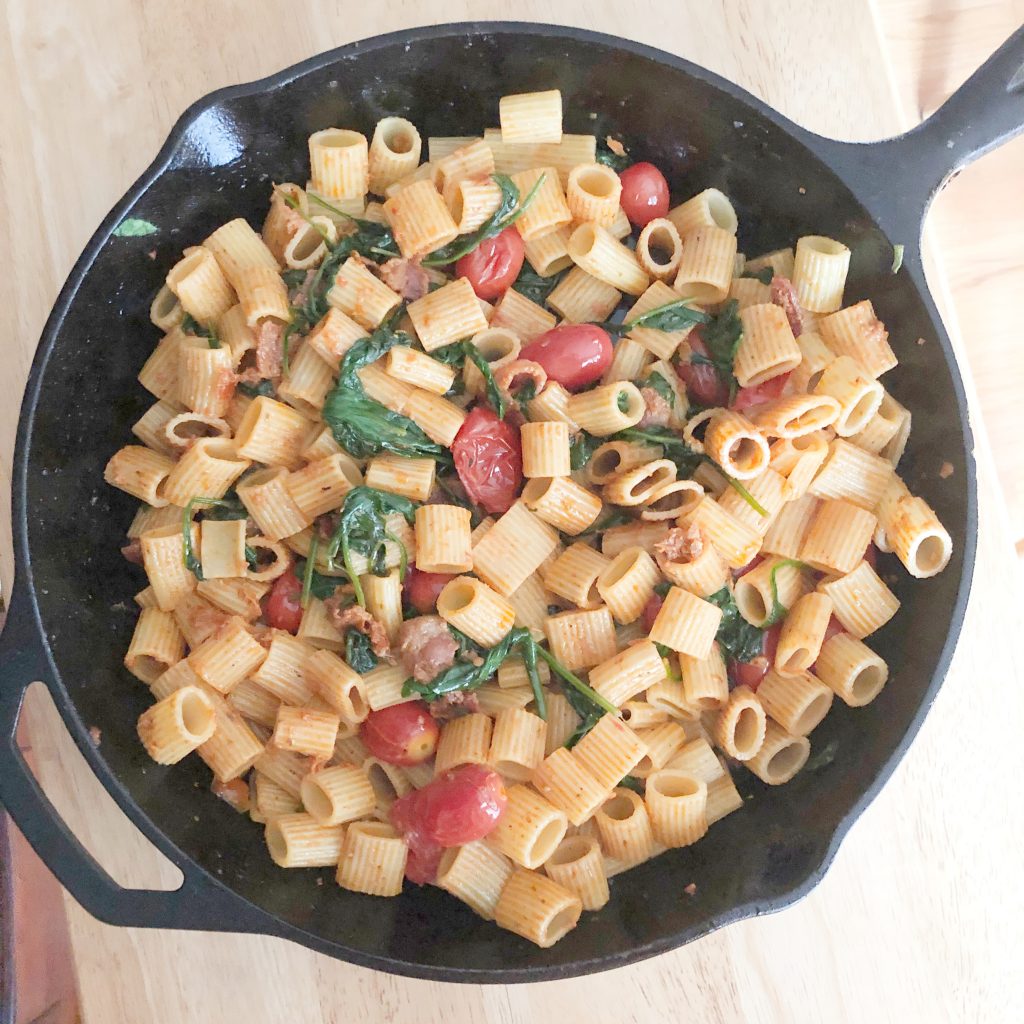 Burst Tomato and Bacon Rigatoni – I think this was one of the rare times that a Rachael Ray recipe actually took only 30 minutes to make. This was the first time I bought red pesto but I really liked the flavor it added to this dish and will likely buy it again. I used kale instead of swiss chard. I also cooked the pasta separately. Even though the recipe is a one pot meal, I haven't had luck with pasta coming out well in one pot recipes. This was really tasty and I think would taste even better with ripe, summer cherry tomatoes.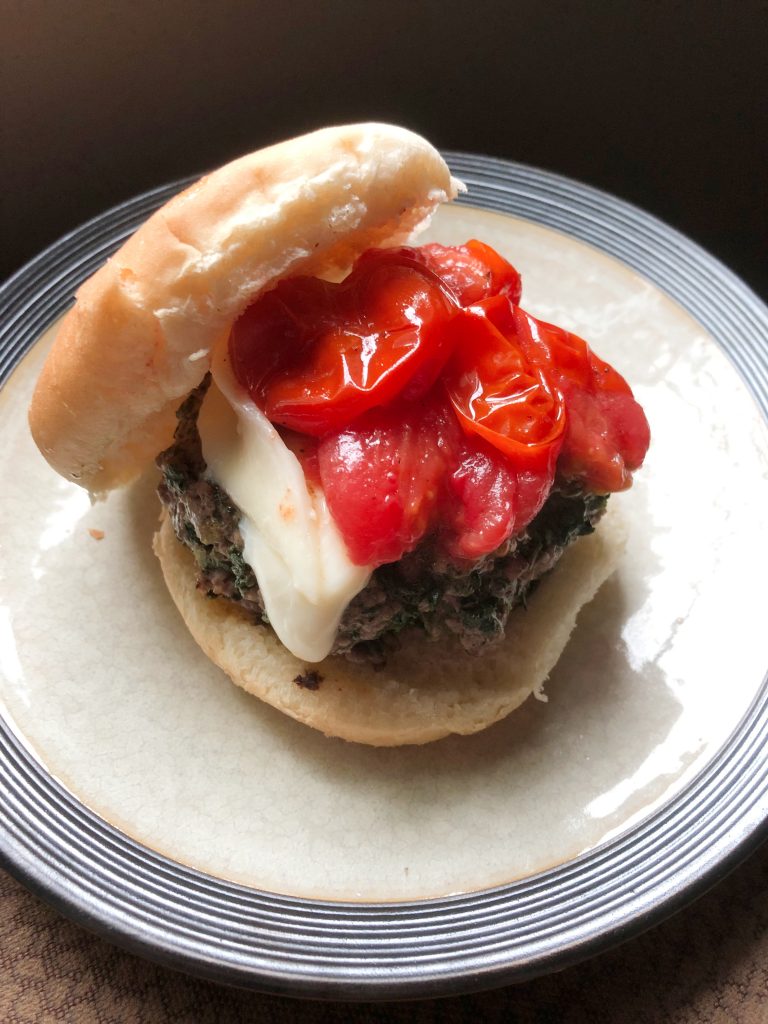 Caprese Turkey Burgers – After last month's burger overload, these were the only burgers I made this month. The hardest part was defrosting the spinach and squeezing out all of the water! The tomatoes had to be squished down to stay on the burger. Overall, this was a tasty burger that we all enjoyed.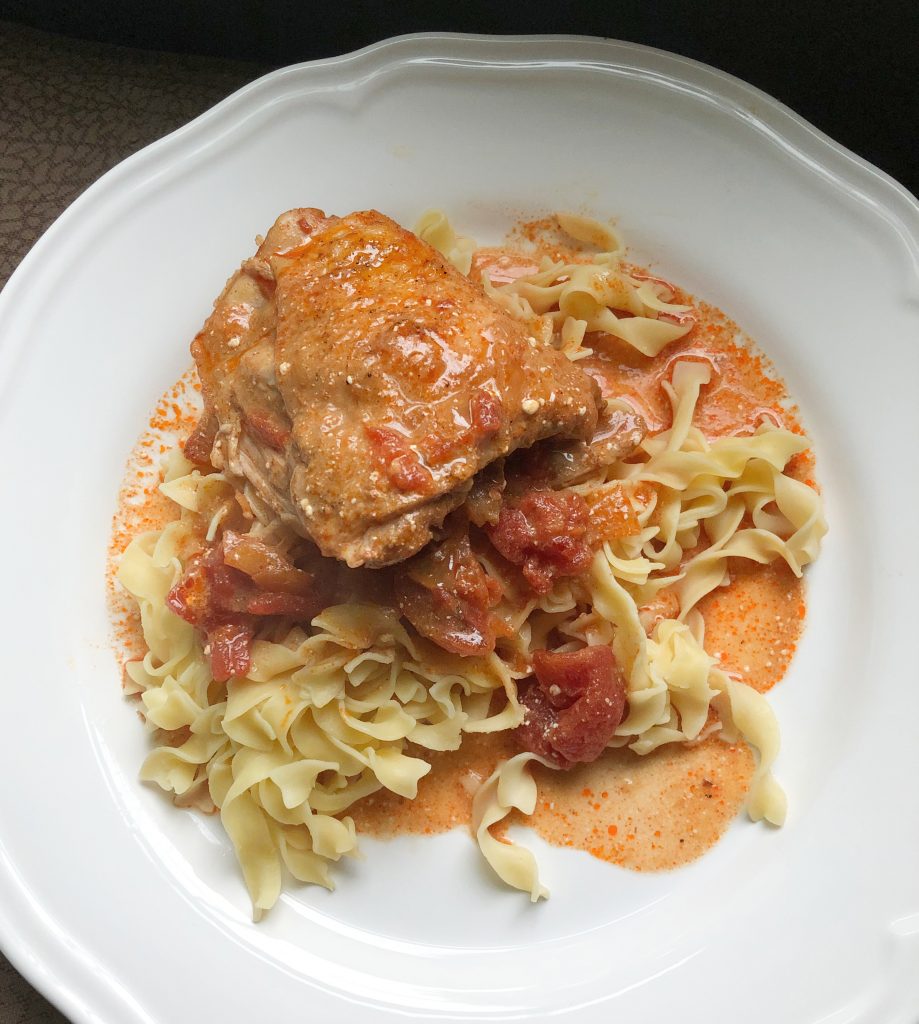 Instant Pot Chicken Paprikash – I haven't made an Instant Pot meal in awhile. We've been using the Instant Pot weekly to hard boil eggs and we always make our mashed potatoes in it. We just hadn't cooked a dinner in awhile. The only change to this recipe I'd try next time is to use boneless thighs, as I dislike eating chicken off the bone. But the sauce was good and we just had to cook egg noodles to serve the chicken and sauce over.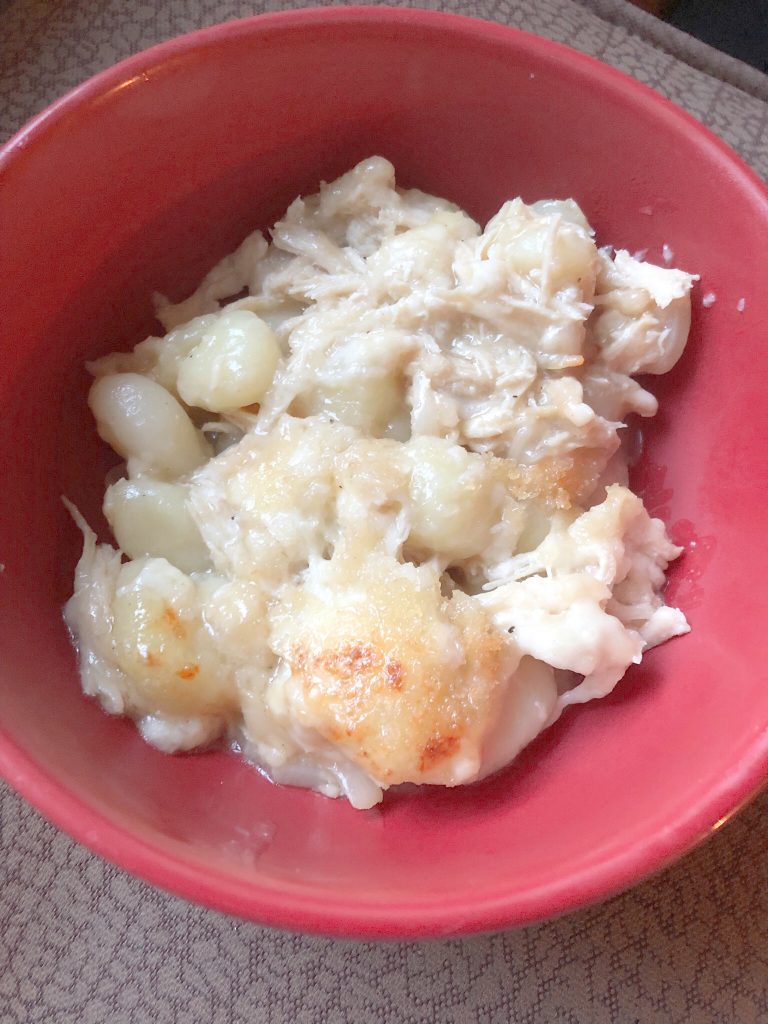 One-Pan French Onion Chicken Gnocchi Bake – Warning, this meal did take a little bit of time to make. Caramelizing the onions requires a half hour and then the dish has to bake for 20 minutes. The recipe calls for cooked, shredded chicken, which my husband prepped the night before we made this. This dish is not photogenic at all. Nor does it look like the pictures in the recipe. However, the flavors were delicious. This is one of those comfort food meals that I'll likely make again in the fall or winter.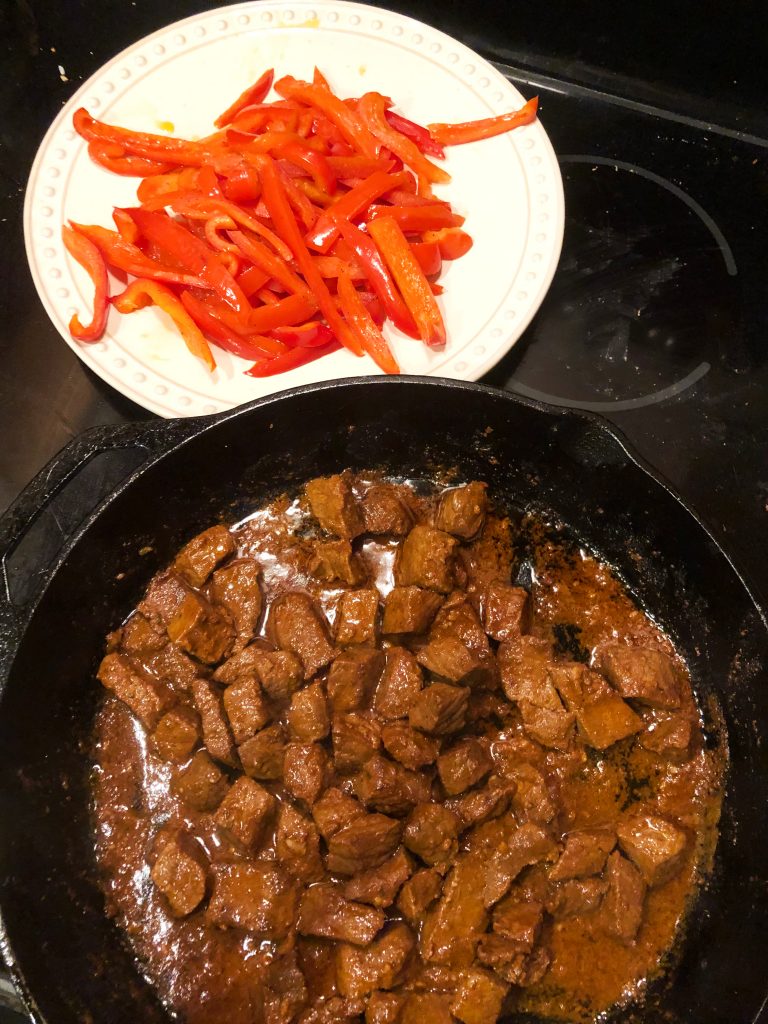 30 Minute Cajun Butter Steak and Peppers – This dish was quick and easy and spot on with the time as well. I omitted the cayenne pepper and the fresh herbs and avocado. The seasoning blend of the steak was tasty and flavorful. We had burritos the night before I made this and my daughter put all of her steak, peppers and rice into a tortilla.