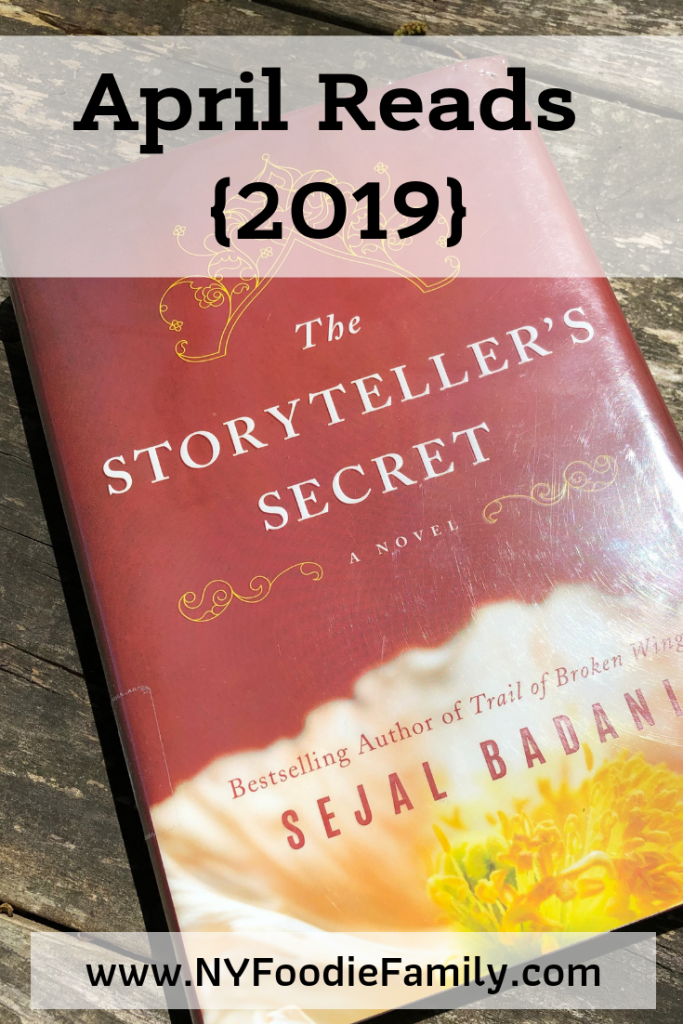 It's time once again to share my April reads with Steph and Jana's Show Us Your Books linkup. I read six books in April and unfortunately, only two of them were great reads. My reading hasn't gotten much better, as we are almost half-way through May and I only have two books read. Here's to hoping I can up my reading game!
2 Stars:

All the Wrong Places by Joy Fielding – This "suspense" book take a look at the world of online dating. The topic is relevant for today and I'm surprised that I haven't read any other suspense type books that take on this topic. This book had a lot going on, however, I didn't feel like there was any resolutions and was disappointed with the ending. I used to really enjoy Joy Fielding. However, I have not enjoyed her more recent books, including this one.
3 Stars:

Outer Order Inner Calm by Gretchen Rubin – Rubin's latest book offers tips and strategies to help create order and organization. I am a huge Rubin fan, but this is my least favorite book of hers. I didn't really learn anything new in this book. I listen to her podcast Happier and I feel like she's talked about almost everything that's in the book.


The Me Without: A Year of Exploring Habit, Healing and Happiness by Jacqueline Raposo – Each month Raposo gives up one thing – social media, sugar, spending, etc. to see how it affects her. Suffering from a chronic illness and deep in debt, she wants to see if taking away things will help her. This was another okay non-fiction read for me this month.


The Storyteller's Secret by Sejal Badani – After her third miscarriage, Jaya decides to travel to India to see where her mother grew up. Her mom never talks about her family or childhood so Jaya hopes to learn about her family's past. Through Ravi, her grandmother's family servant, Jaya discovers, "the storyteller's secret." This book was slow at times. However, I enjoyed learning about the Indian culture.

4 Stars: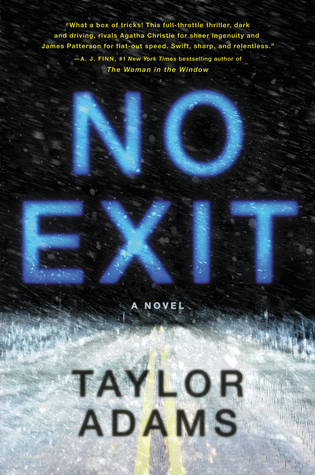 No Exit by Taylor Adams – Darby Thorne gets stuck in a snowstorm on her way home to Utah to visit her dying mother. She's forced to take up shelter in a rest stop with a couple of other people. When she sees a young girl locked up in an animal cage in the van parked next to her, Darby tries to figure out how she can help her. With no cell phone reception, in the midst of a major storm, this proves to be a very difficult task. This was a fast-paced read, with lots of twists. This is one of those books that I think would make a good movie.
The Ruins of Gorlan (Ranger's Apprentice #1) by John Flanagan – My son is participating in our library's Battle of the Books summer competition. I have been trying to read the books that he has to read to help quiz him. This was the first book that he read. It's the first book in a fantasy/adventure series. In the kingdom, it's time for the teens to be given an apprentice to study under. Will really wants to be picked for Battle School but is selected to be a Ranger's apprentice. This book started slow for me, as it set up all of the background. But the second half of the book really picked up. My son wasn't the biggest fan of this book and likely won't continue the series.