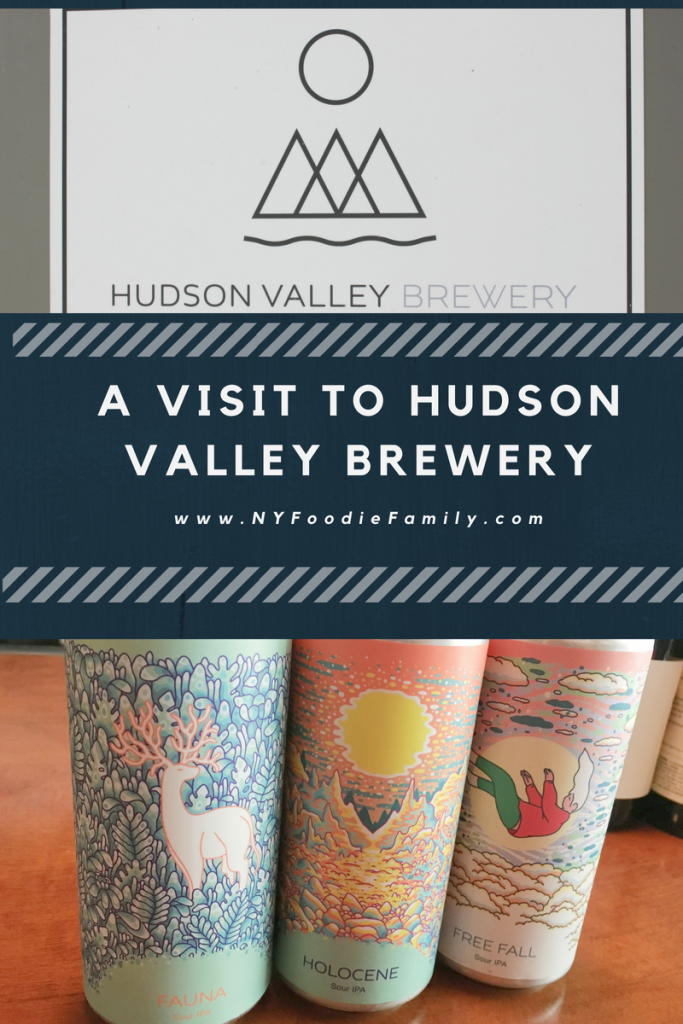 (Thank you to Hudson Valley Brewery and Dutchess Tourism for hosting us. As always, all opinions are our own.)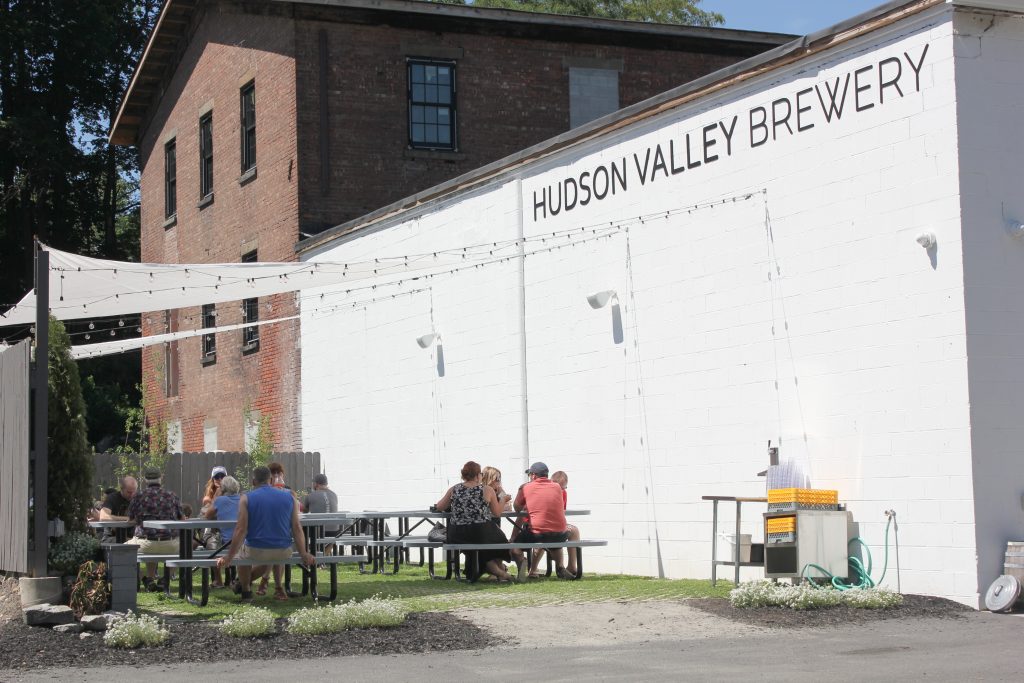 Hudson Valley Brewery is currently one of three craft breweries in Beacon, New York.  Located on Main Street, the brewery resides in a white painted brick building that was formerly a metal dinghy factory.  You enter the brewery through a garage door that opens into a large, warehouse-type tasting room. Visitors can start a tab at the bar with a credit card.  The bar is strictly for ordering beers, as there are no seats to sit at, and it's constantly bustling with guests.  However, there are plenty of picnic tables, both inside and out to sit at and relax while enjoying your beer.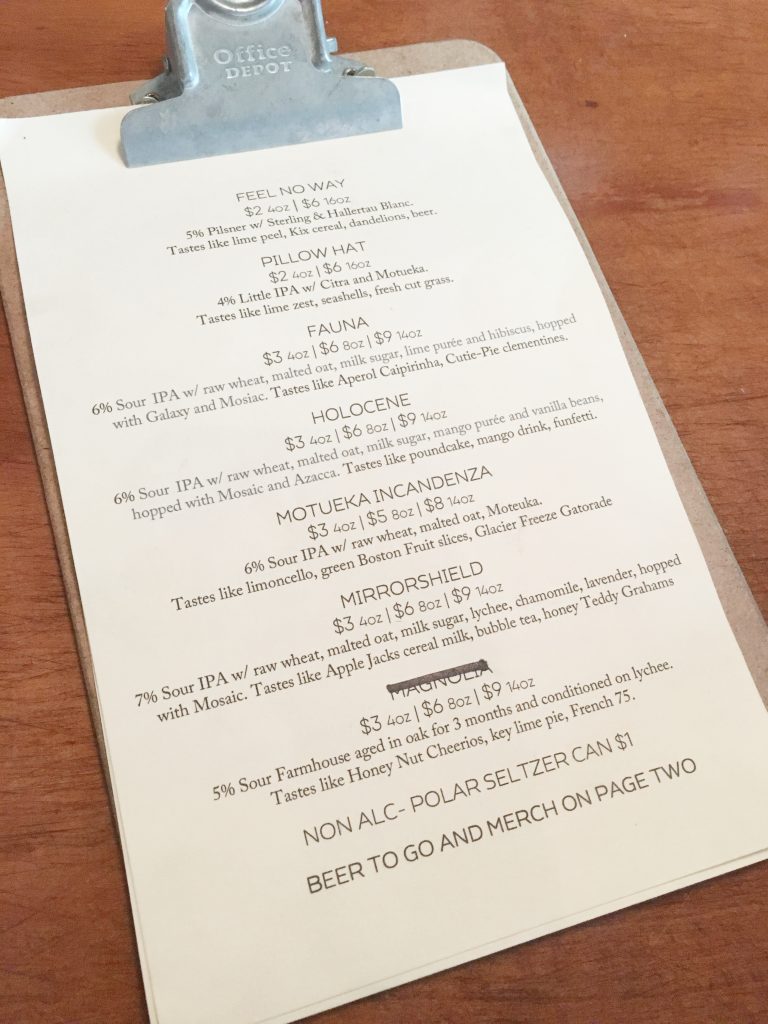 Hudson Valley Brewery specializes in sour IPAs.  They have a 30 barrel system and last year released 65 different beers.  They rarely make the same beer twice, so there's plenty of reasons to visit often.   The descriptions of these beers make me want to try them all!  The brewery doesn't offer flights, but most of their beers are available in three different sizes (4 oz, 8 oz or 16 oz).  Each guest is allow to order two beers at a time, but multiple trips can be had.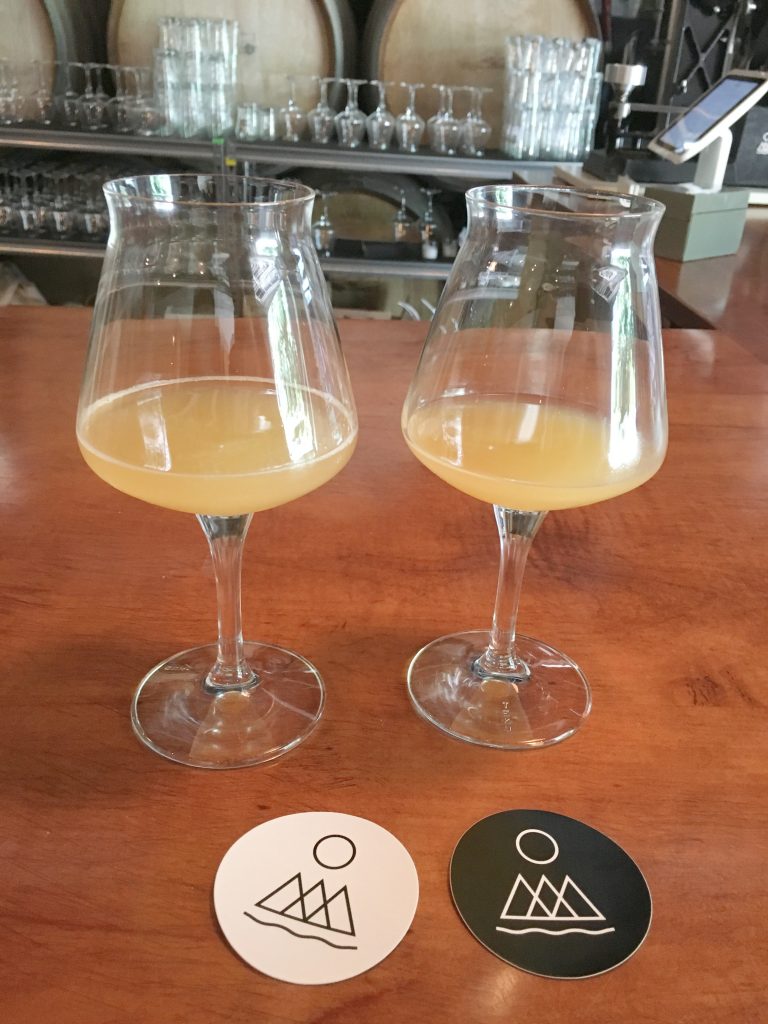 The day of our visit, my husband tried two different beers.  He tried the Holocene and the Motueka Incandenza.  The Holocene is a 6% sour IPA that, according to the menu,  tastes like, "poundcake, mango drink and funfetti."  The Motukea Incandenza is also a 6% sour IPA and the tasting notes include "limoncello, green Boston Fruit slices and Glacier Freeze Gatorade."  This was my husband's first time trying sour beer, but after this tasting he has become a big fan.  He enjoyed both of these beers but liked the Incandenza a little bit more.  The Fauna seemed to be a popular beer, as it was ordered several times while we there.  It has an enticing light pink color.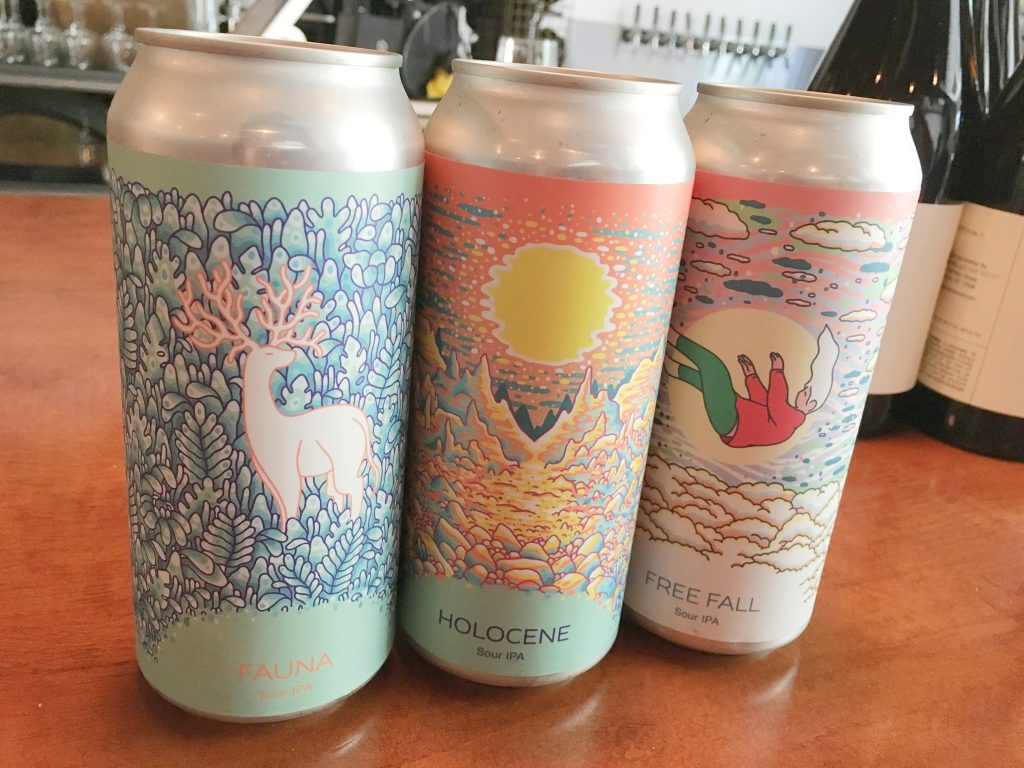 If you enjoy the beer, you can purchase cans to bring home with you.  The colorful, pastel-colored cans are designed by artist Evan Cohen. They have a can release every two weeks, alternating Fridays and Saturdays.  New releases are very popular, and some sour beer fans even camp out before the day of a release to ensure they get to be one of the first to sample it.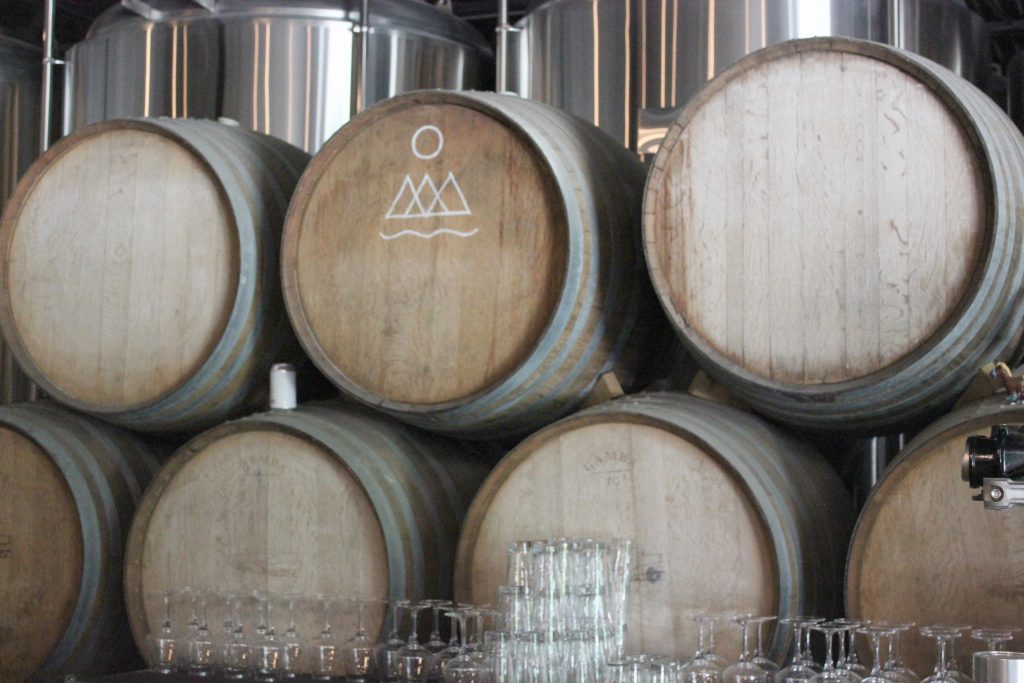 We visited on a summer Saturday and the brewery was bustling even shortly after the 2 PM opening time.  Visitors come from all over to sample their sour beers.  The brewery is doing some brisk business and within the next year they have plans to expand into the building next door with a restaurant and tasting room.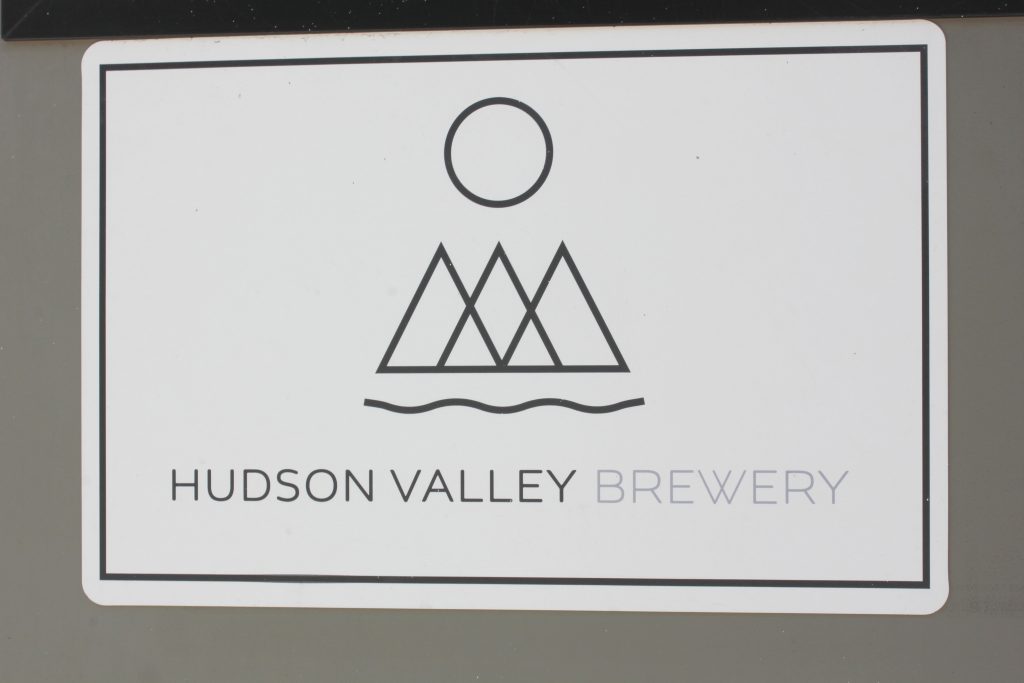 The Details:
Hudson Valley Brewery
7 East Main Street
Beacon, NY
(845) 218-9156
Website: http://hudsonvalleybrewery.com
Hours: Thursday & Friday 5 PM – 10 PM, Saturday 2 PM – 10 PM, Sunday 2 PM – 8 PM