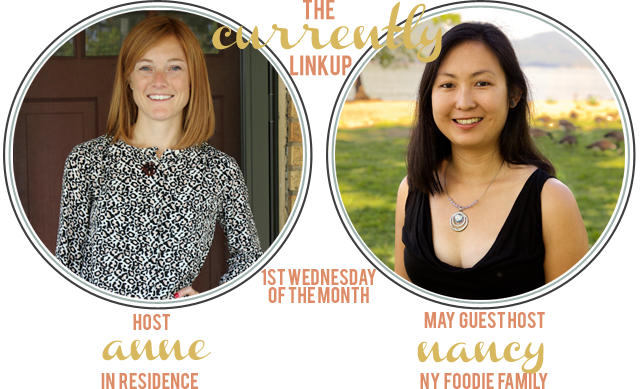 I am so excited to be Anne's guest-host this month for the Currently link up!  It's hard to believe that it's already May. The school year is almost over and summer will be here before I know it.  This month is super busy with fun! We will be celebrating my mom and my brother's birthday and of course, Mother's Day.  There are class trips and extracurricular activities.  And the month ends with a long Memorial Day weekend.  Here is a look at what I'm currently: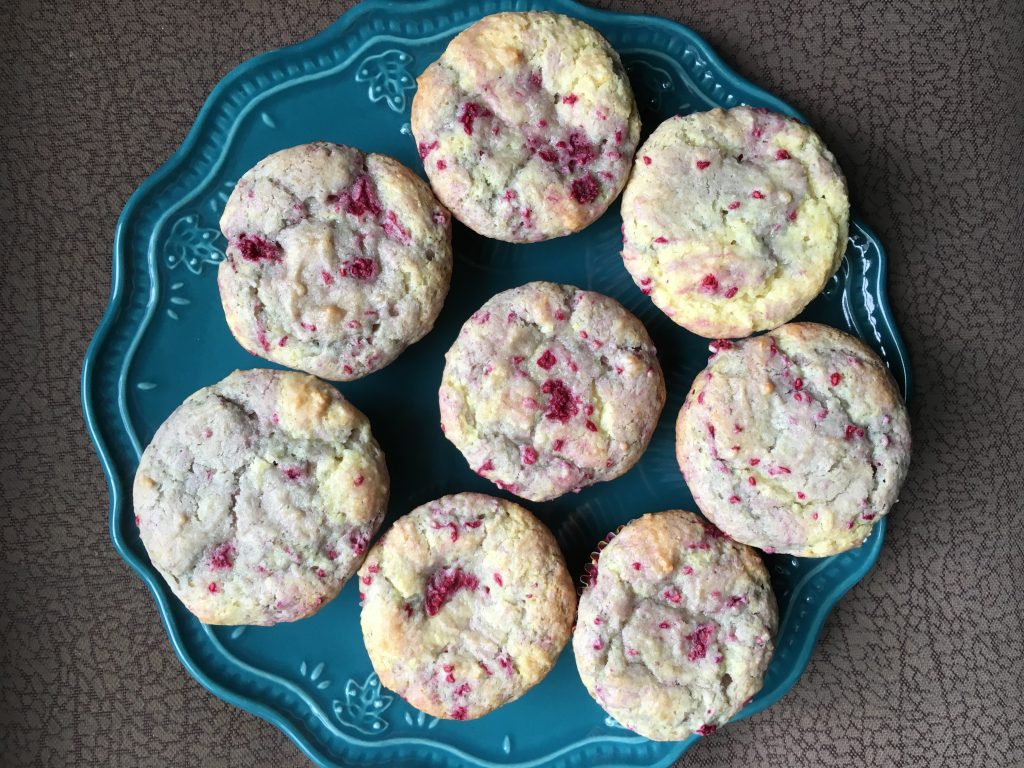 Baking –  Yesterday I made an adapted version of these Raspberry Lemon Ricotta Muffins.  These muffins are tasty and a hit with the kids! I'm not much of a baker, but I usually make a weekly batch of muffins.  They are just so easy and convenient to have on hand.  I give them to the kids with yogurt and fruit for a quick and easy breakfast or lunch. Then I freeze the extras, which are super easy to defrost when needed.
Listening To – I love listening to podcasts.  Besides my regular rotation including Happier with Gretchen Rubin, For Crying Out Loud, Heather Dubrow's World, Spawned with Kristen and Liz of CoolMom Picks and Call Your Girlfriend, I've recently added The Travelers into rotation.  Although the podcast is no longer producing new episodes, there are 222 old ones for me to get through!  I love hearing how people get into traveling and their tips.  Once the kids are grown up I plan on doing some serious traveling!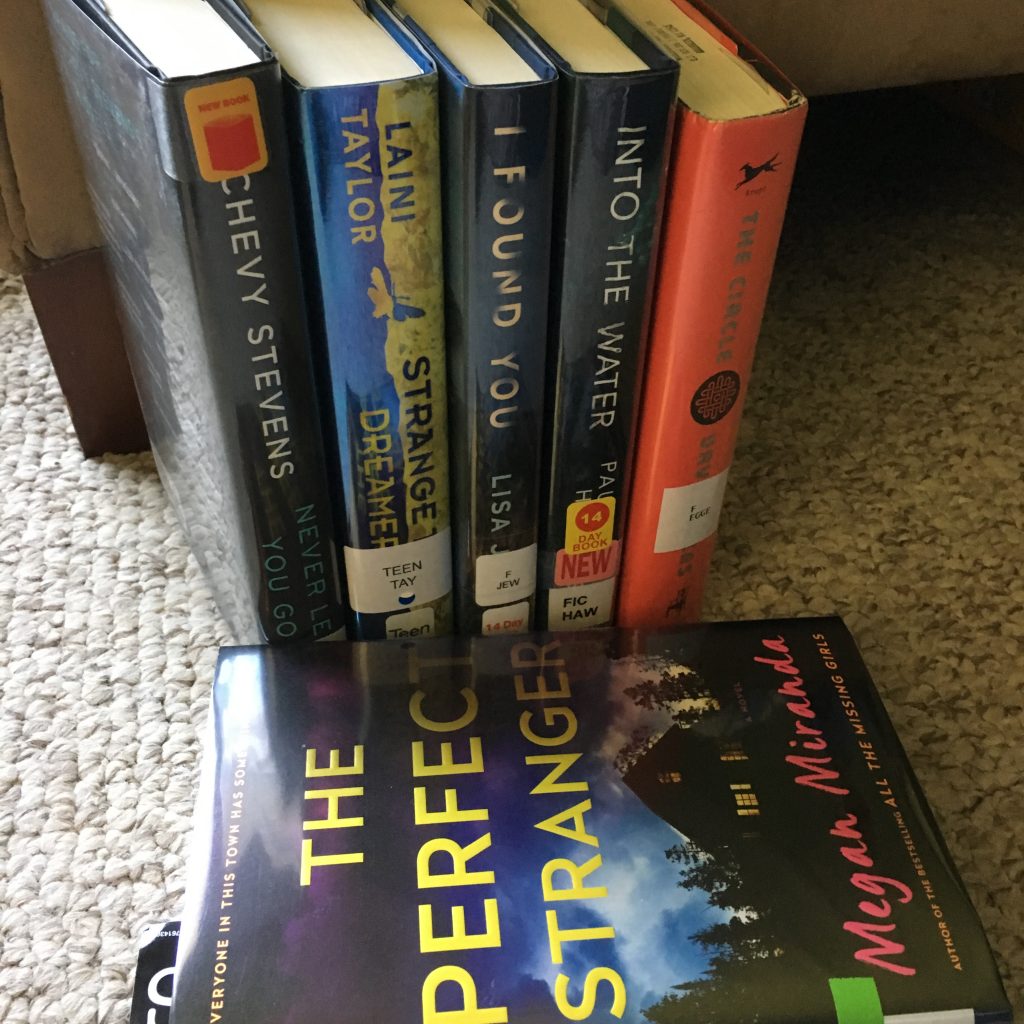 Loving –  My library book haul!  Yesterday was library day and I came home with this haul!  The Perfect Stranger is my current read, but the rest just came in.  All of them except The Circle are new releases and two of them are 14 day books!!  I know what I'll be doing the next two weeks!  I love my reading time…..now I just need to make sure I fit more of it in!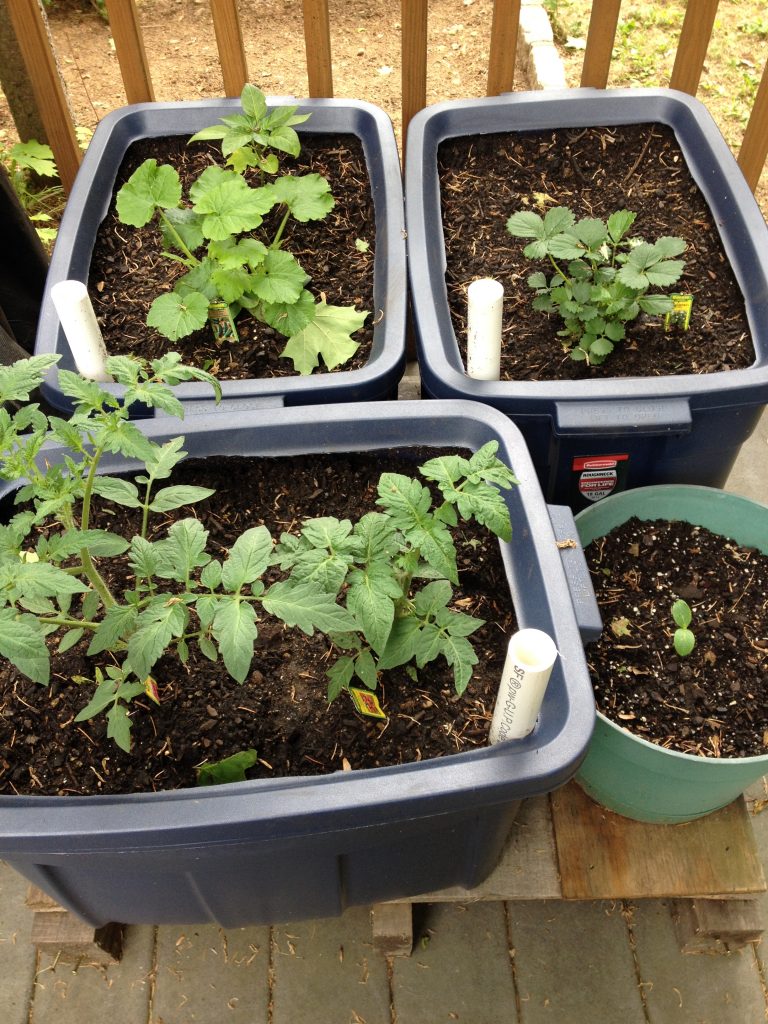 Planting – We haven't actually started planting anything yet, but have plans to!  The weather has been rainy and chilly.  Once we get some free time and nicer weather, we want to plant some flowers around the outside of the house.  I'm also debating whether to do some container gardening.  My husband made the container planters, pictured above, last year.  Unfortunately, we don't have great sun exposure on our back deck and the plants didn't do as well as I would have liked.  We got this idea from my parents who have full sun exposure in their yard and get amazing results with these container gardens!  Plus, I'm not sure how much we'll be home this summer, so we will most likely pass on the container gardening.  I will be planting herbs though.   A summer fave is fresh basil and mozzarella on a ripe tomato!  So, I have to make sure I have plenty of basil.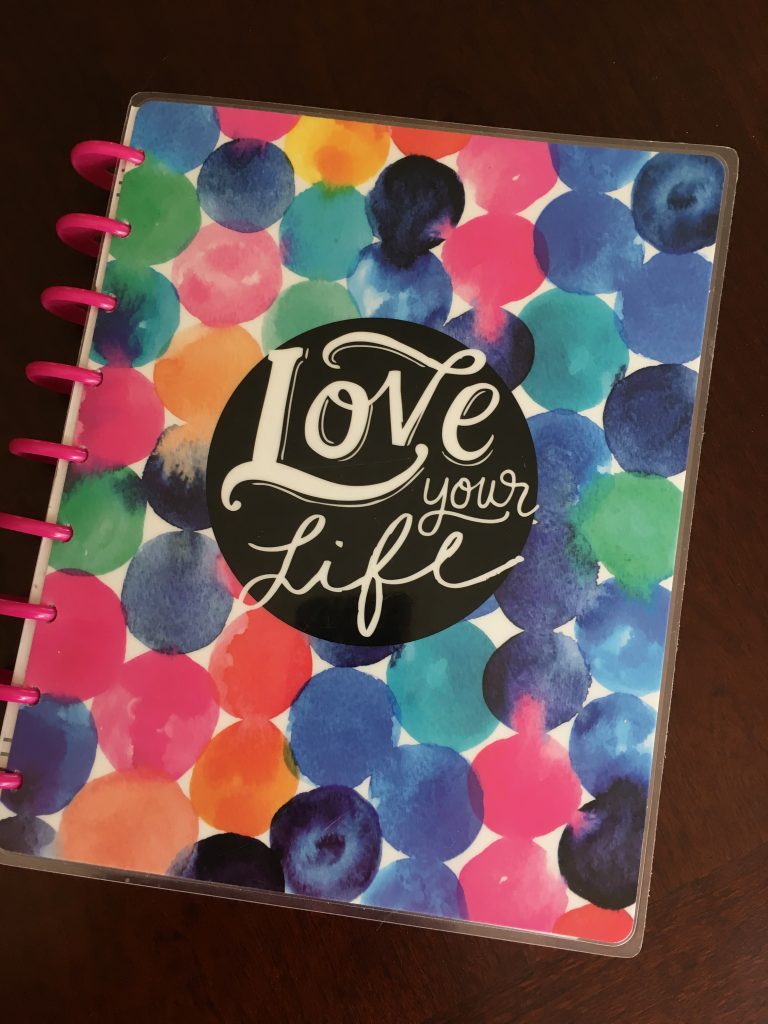 Remembering – Thank you family calendar and Happy planner!  Without these two life-savers I could not remember all that is going on this month.  With the end of the school year quickly approaching there is so much going on.  Girl scout events, cub scout events, class trips, the school book fair that I'm helping out with, doctors appointments…..the list goes on and on.  Every night I check the family calendar and write out everything that needs to be done in my Happy planner.  If it's not on the calendar and in the planner, it's not getting done!
Now it's your turn!  Link up and share what you are currently up to!