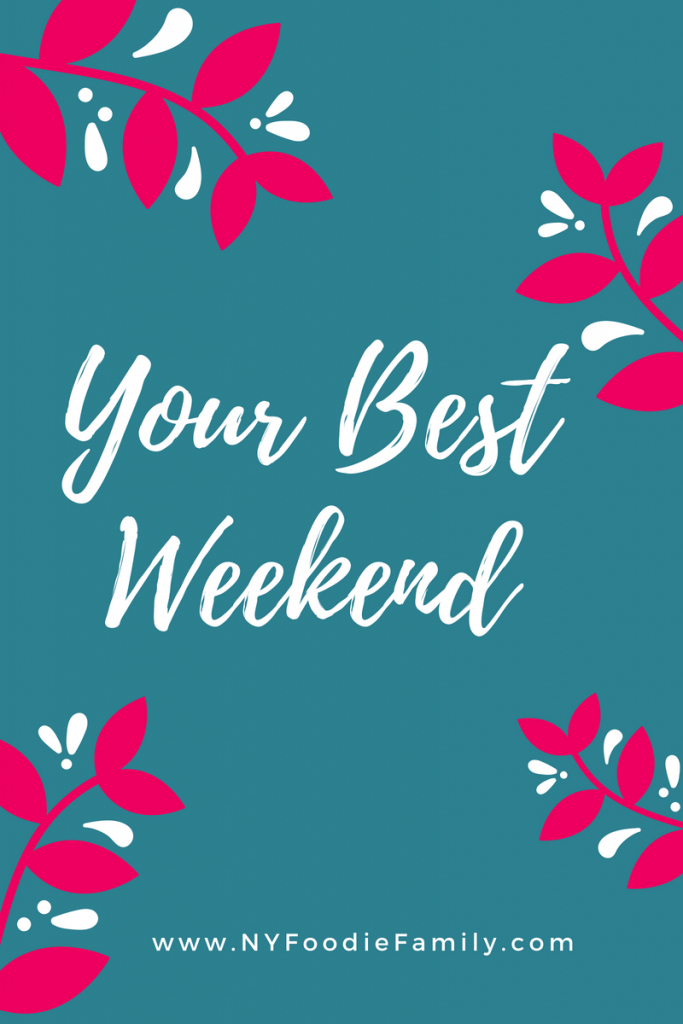 (This post contains affiliate links. Please read our Disclosure Policy for additional information.)
It's time for another edition of "Your Best Weekend" – ideas and recommendations to help you make the most of your Saturday and Sunday.  We are all busy but we need to make time to enjoy life!
Celebrate:
Saturday September 29 is National Coffee Day!  Enjoy a cup or two of your favorite brew.  Did you know Keurig now has a machine that can make cold brew?  While we love our Keurig, we're not fans of the plastic waste.   We are looking into getting these reusable filters.
September 29 is also National Mocha Day.  Family Fun Idea/Date Idea:  Bake some Mocha Snickerdoodles or Mocha Chocolate Chip Banana Muffins!
Families can celebrate Nickelodeon's Worldwide Day of Play on September 29 too.  This is a day to encourage families to turn off the television and get outside and play together.  Head to your local park, take a hike or find something else fun to do outdoors this Saturday!
Celebrate National Mulled Cider Day on September 30.  Fall weather is perfect for this hot drink.  You can even use this recipe to make it in your slow cooker!
Self-Care:
Journal Prompt/Reflection: What are some things that you've done that you never thought you could do?
Challenge:  Take a digital detox.  Unplug.  Maybe start with a day.  Or if you really want to go big, try a whole week.
New Releases:
DVD: Out on DVD this week is Solo: A Star Wars Story which looks like a great movie for a family movie night, especially for Star Wars fans.
Netflix:  Two family-friendly movies are out this week on Netflix – Disney's  A Wrinkle In Time and Disney's Pirates of the Caribbean:  The Curse of the Black Pearl.
Books:  New books this week include Tim Tebow's This Is the Day: Reclaim Your Dream (Christian/Inspirational), Together: Our Community Cookbook (cookbook), the paperback edition of Girl Wash Your Face by Rachel Hollis (self-help/spirituality), American Like Me: Reflections on Life Between Cultures by America Ferrera (Ethnic Studies/Essays) and This Old Gal's Pressure Cooker Cookbook.  For kids who are fans of the "I Survived" series, I Survived the Attack of the Grizzlies was published this week.  The Magic Misfits: the Second Story by Neil Patrick Harris
 Family Fun:
Dinner Conversation Starter: What was something nice that you did for someone else today?
Family Fun Idea: Attend a local football game.  High School football has started.  If you live near a college, try seeing a college game.  And if you are really into football, try checking out a NFL game.
Weekly Recommendations:
Watch:  This Is Us.  The new season began this week.  It's off to a a great start and I can't wait to see what the rest of the season will bring!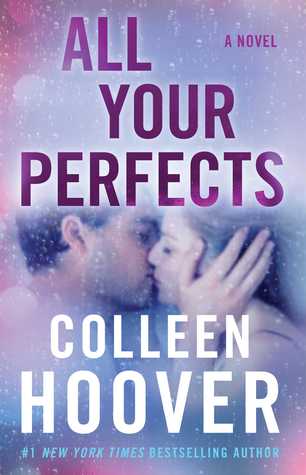 Read: All Your Perfects by Colleen Hoover.  Her newest book deals with infertility and the impact it can have on a marriage.  This was an emotional but good read.
To-Do:  Closet Clean out – Fall is officially here.  The weather is getting cooler and now is the perfect time to give your closet (and the kids' closets) a clean out.  As you switch over your wardrobe from summer to fall, get rid of the clothes that don't fit and the ones that you didn't wear this summer.  It's also a good time to make a list of the fall clothes and shoes that you need to purchase.  Plaid and animal prints are hot this fall.  And you can never go wrong with jeans, sweaters and boots.