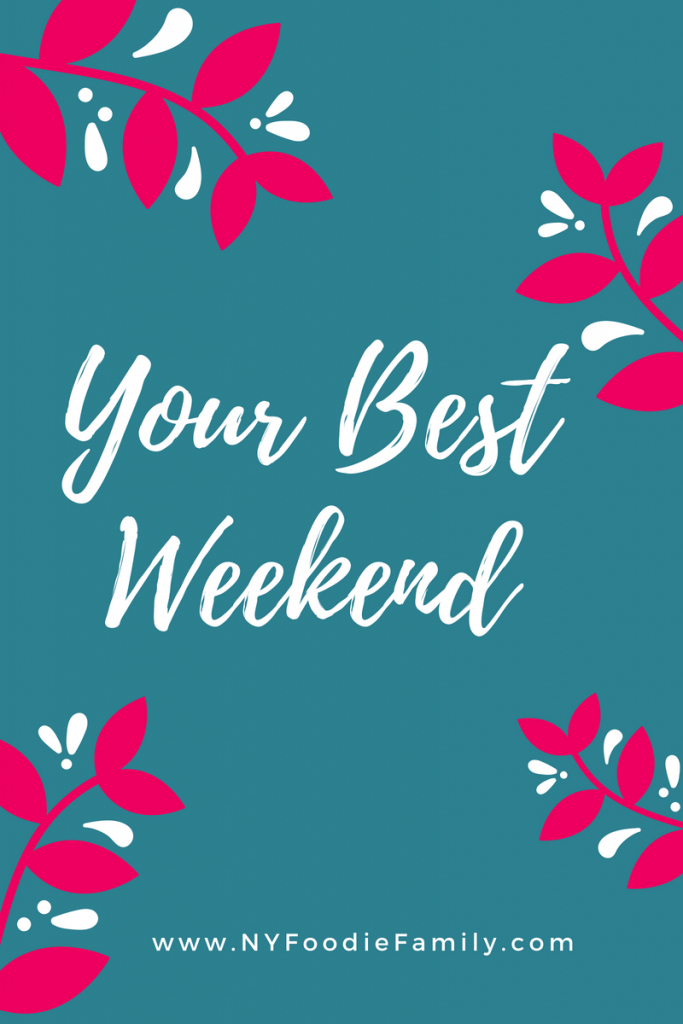 (This post contains affiliate links. Please read our Disclosure Policy for additional information.)
It's time for another edition of "Your Best Weekend" – ideas and recommendations to help you make the most of your Saturday and Sunday.  We are all busy but we need to make time to enjoy life!
"Unless it's an emergency, don't bother me after 6:00 PM and on weekends." – Merv Griffin
Celebrate:
September 22 is Hobbit Day, the birthday of the hobbits Bilbo and Frodo Baggins.  Celebrate the day by reading the book and/or watching the movie.
September 22 is also National Hunting and Fishing Day.  Date idea/Family Fun idea:  Go fishing!  Get a state fishing license and find a local pond or river.
September 23 is the first day of fall.  Date idea/Family fun idea:  Create a fall bucket list.  Write down all the things that you'd like to do as a couple or family this season!
September 23 is also Checkers Day.  Date idea/Family fun idea:  Play a game (or two or three) of checkers.  Loser buys dinner!  For families, have a tournament to see who is the Checker Champion.  Winner gets a special treat!
Self-Care:
Journal Prompt/Reflection: What are three lessons that you'd like your children to learn from you?
Challenge:  Say no.  Unless it's a "Hell Yes!" and gets you super excited, say no.  Don't overthink it and use this in all areas of your life.
New Releases:
DVD: Out on DVD this week is Jurassic World.  If you haven't watched the first four movies, have a marathon and catch up. Also out this week on DVD is Fahrenheit 451.  I haven't read the book, but always recommend reading the book before seeing the movie.
Books:  Chrissy Teigen's new cookbook Cravings: Hungry For More is very popular.  Reese Witherspoon's book Whiskey in a Teacup was also released this week.
In the Theater:  Last week A Simple Favor, starring Anna Kendrick and Blake Lively came out.  It's gotten good reviews and looks like a good date night movie.  The House With a Clock In Its Walls comes to theaters tomorrow.  This looks like a good family pick. This movie is also based on a book.  While I normally recommend reading the book before seeing the movie, I don't always feel that way for kids' movies.  Sometimes after seeing the movie, children are motivated to read the book. Or use the movie as the motivation.  Read the book and then we'll go see the movie.
Family Fun:
Dinner Conversation Starter:  If you could have a super power, what would it be and why?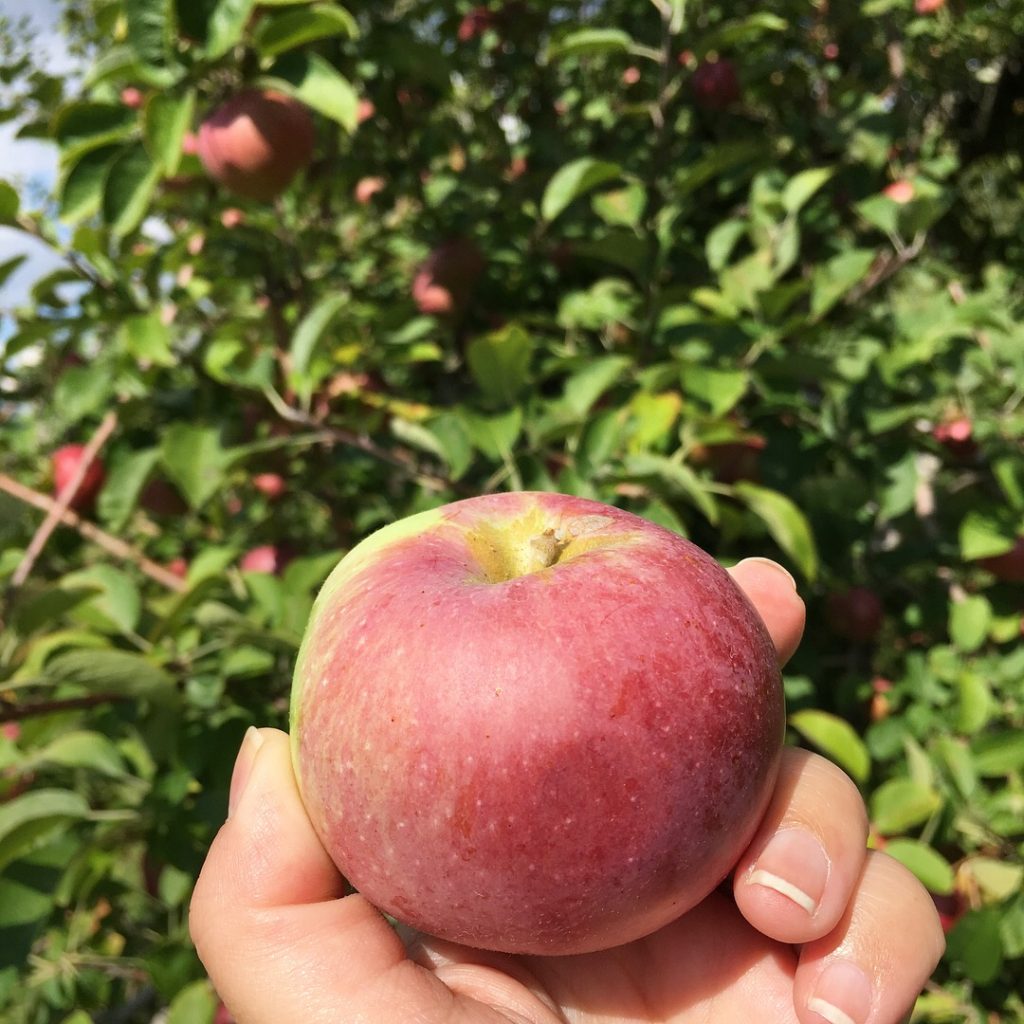 Family Fun/Date Idea:  Go apple picking.  Make sure to get some apple cider donuts while you're at the orchard!  Then go home and bake something with all the apples that you've picked.  Here are some tasty recipe ideas to inspire you!
Weekly Recommendations:
Watch:  Worth It on Amazon Prime.  This Buzzfeed show follows hosts Steven and Andrew (and cameraman Adam) as they travel around trying different foods at three different price points – cheap, mid-priced and expensive.  Then they vote on which was their most "worth it" dish of the three.  These are also on YouTube if you don't get Amazon Prime.  This is a bingeable show that my family enjoys watching together.  There is such great chemistry between the hosts and it's a fun watch for any food lovers.
Read:  As a fan of all things television, books and movies, here is an article about the new fall television shows.  Get ready to set your DVR!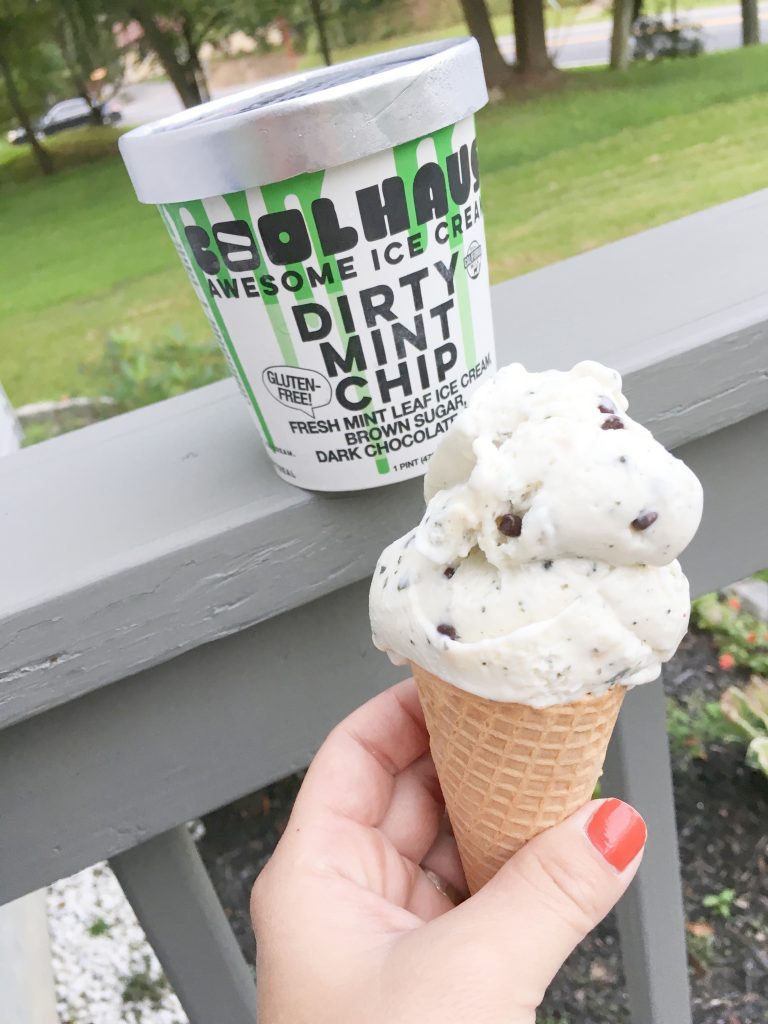 Eat: Coolhaus Ice Cream – Pictured here is the Dirty Mint Chip which my husband loved.  This artisan ice cream company also sells other flavors like Milkshake & Fries, Balsamic Fig and Mascarpone and Campfire S'mores.  Yes, I want to try them all!