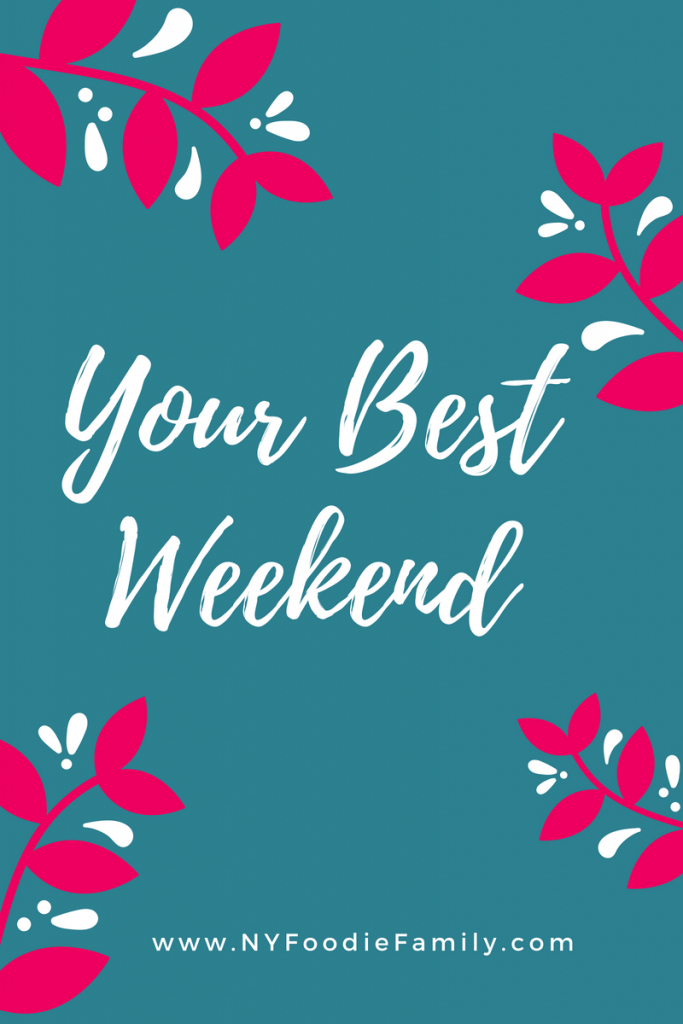 (This post contains affiliate links.  Please read our disclosure policy for additional information.)
Happy Thursday!  Welcome to another edition of "Your Best Weekend".  Enjoy a weekly curated list of ideas for self-care, family fun, date nights and more to help you have "your best weekend."  We are all busy, but we need to make time to enjoy life!
There aren't enough days in the weekend." – Rod Schmidt
Celebrate:
National Fajita Day is Saturday, August 18.  Make some fajitas for dinner tonight!  We use this fajita seasoning to make chicken fajitas.
Celebrate National Soft Ice Cream Day on August 19.  I see a stop at Carvel in our future!
Self-Care:
Journal Prompt/Reflection:  What did you do this week that moved you closer to reaching one of your goals?
Challenge:  Drink more water.  Many dietitians recommend that people drink half their body weight in ounces of water each day.
Shop: To help keep your water chilled throughout the day I recommend S'well bottles.   They come in so many fun designs and work really well.  We take our bottles everywhere and enjoy having cold water at the ready.
Watch:
On Netflix – The movie The Guernsey Literary and Potato Peel Pie Society recently debuted on Netflix and is getting positive reviews.  While I was one of the rare few who didn't enjoy the book very much, I will likely watch the movie.
On DVD – Avengers: Infinity War came out this week.  If you're a fan of Marvel movies, you've probably already seen this in the theater.  Now you can enjoy watching it at home as well.
Family Fun with Tweens:
Dinner Conversation Starter: If you could only eat one food for a month what would it be?
Family Fun Idea:  Break out the Mad Libs and take turns creating silly stories!
Date Night Idea:
Try one of the many adult-themed Mad Libs available.
Weekly Recommendations: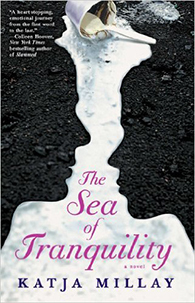 Book Recommendation: The Sea of Tranquility by Katja Millay is a YA book that I ended up loving.  YA is one of my go-to genres, but even if it's not a genre you normally read, I think you should give this book a chance.  It's an emotional read about two teens who have survived tragedies and end up finding each other and helping each other heal.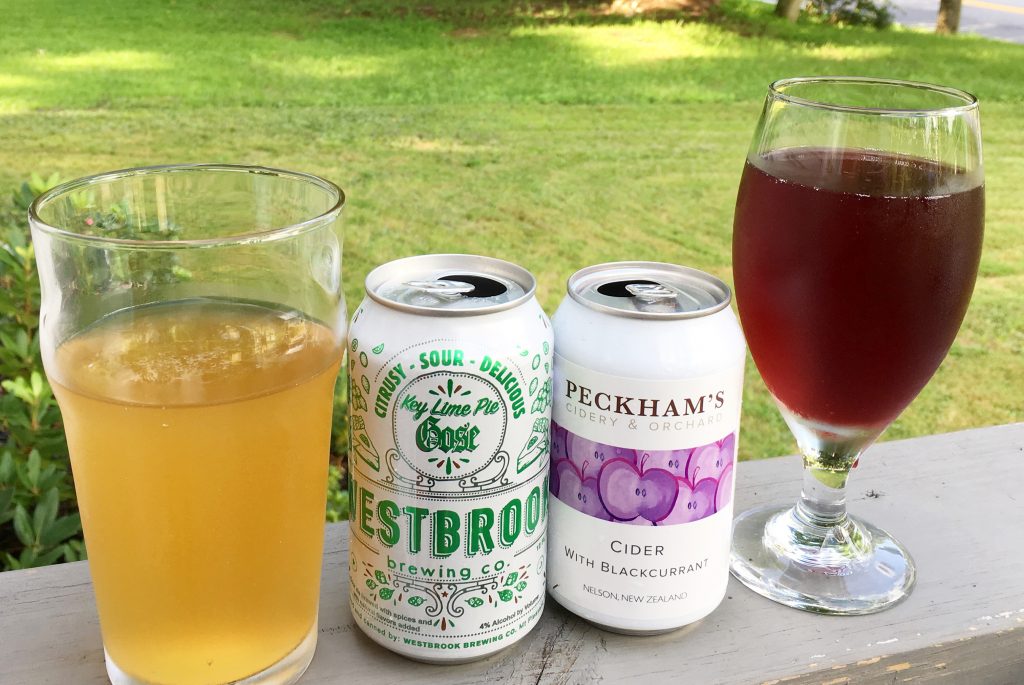 Adult Beverage Recommendation:  Westbrook Brewing Co.'s Key Lime Gose.  I am not a big beer drinker. Nor do I really like key lime pie.  However, I could drink this Key Lime Pie Gose regularly.  It's one of their seasonal beers that is tangy, sour and tart.  It's such a refreshing beer that's perfect for summer.  Although Westbrook Brewing Co. is in South Carolina, we purchased it at a local craft beer shop.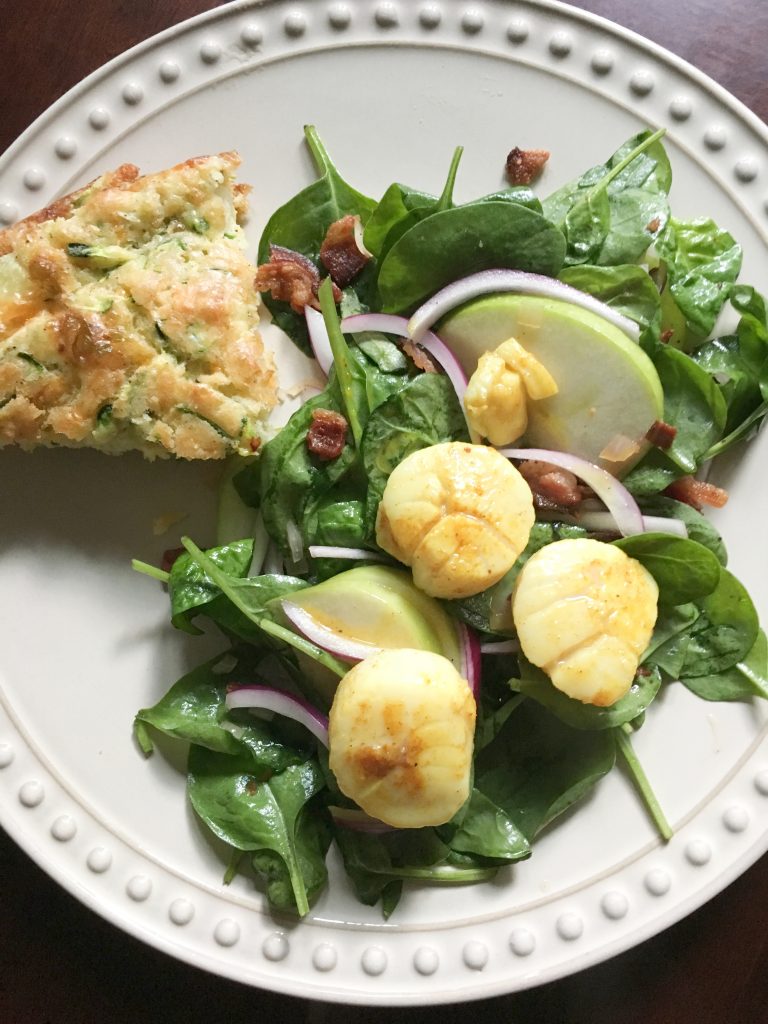 Recipe Recommendation: I made this Seared Scallops over Bacon and Spinach Salad with Cider Vinaigrette recently for dinner when it was just my husband and I.  Although my son loves scallops, I wouldn't categorize this meal as kid-friendly.  The spinach salad is fairly simple to put together and the dressing really makes this dish stand out.