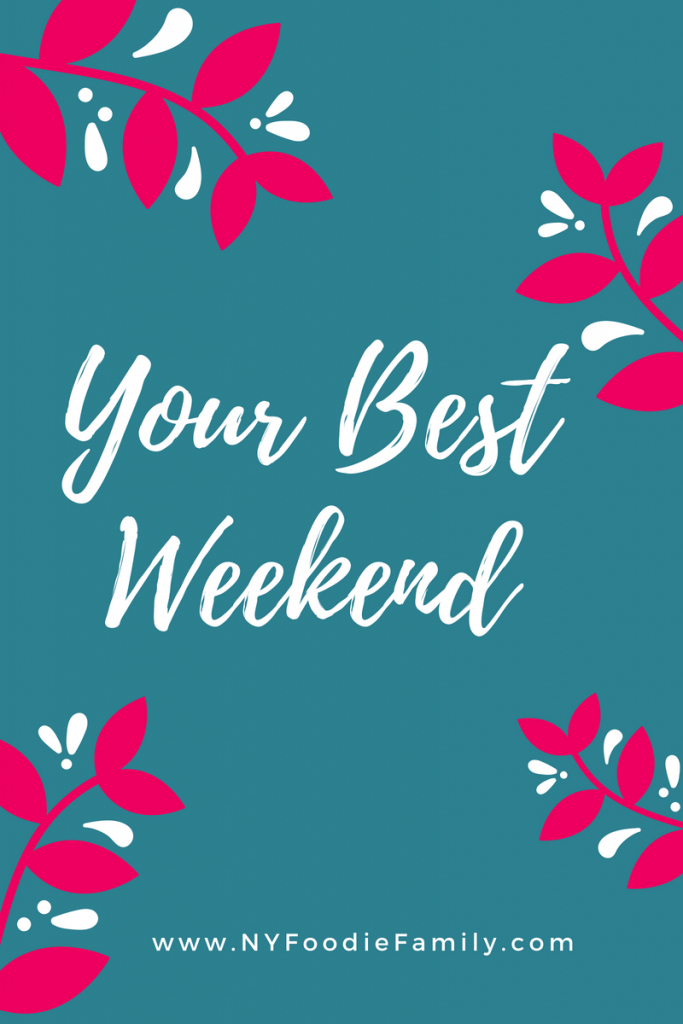 (This post contains affiliate links.  Please read our Disclosure Policy for additional information.)
Welcome to another edition of "Your Best Weekend."  Enjoy these ideas and recommendations to help you make the most of your Saturday and Sunday.  We are all busy but we need to make time to enjoy life!
Celebrate:
Saturday, December 8th is National Brownie Day!  These brownies sound delicious, but boxed mix works well too!
On Sunday, December 9th, celebrate Christmas Card Day by getting your cards written, addressed, stamped and ready to mail!  It's also National Pastry Day, so pick up some cannolis, croissants or cream puffs to enjoy while you work on those cards!
Self-Care:
Journal prompt/reflection: What are three great things that happened today?
Challenge:  Clean out and declutter.  Make room for new gifts or just enjoy having more space and less clutter.
New Releases:
DVD: Some movies out on DVD this week include Mission Impossible: Fall Out (action/adventure), The Happytime Murders (action/comedy), The Nun (horror), McQueen (documentary/biography), Beautifully Broken (drama), The Miseducation of Cameron Post (drama/romance).
Netflix:  Show and movies that have started streaming on Netflix this week include Dumplin', based on the book by Julie Murphy, and stars Jennifer Aniston, Mowgli: Legend of the Jungle and Nailed It! Holiday.
Books: New books published this week include Queen of Air and Darkness by Cassandra Clare (YA Fantasy/series), Danielle Walker's Eat What You Love by Danielle Walker (non-fiction/cookbook), Of Blood and Bone by Nora Roberts (fantasy/series), Super Smash Bros. Ultimate: Official Collector's Edition Guide (non-fiction/gaming guide), Once Upon a River by Diane Setterfield (historical fiction), You Are a Badass:  Every Day by Jen Sincero (non-fiction/self-help) and Never Grow Up by Jackie Chan (biography/memoir).
Family Fun:
Dinner Conversation Starter:  What is one gift that you really want this Christmas?
Family Fun Idea: Build gingerbread houses.  You can work in teams and make it competitive or everyone can decorate their own.  You can buy all the ingredients (graham crackers, icing, candy etc.) or purchase a boxed kit.  You can make a train or even an entire village! Either way, it will be a fun way to spend some quality time together.
Weekly Recommendations:
Listen to: Homecoming.  This podcast stars Catherine Keener, Oscar Isaac and David Schwimmer.  My husband and I binge listened to almost the entire podcast (two seasons) on our ride to Maryland for Thanksgiving.  This is the podcast that inspired the Amazon Prime series that is now streaming, though I recommend listening or at least starting the podcast first.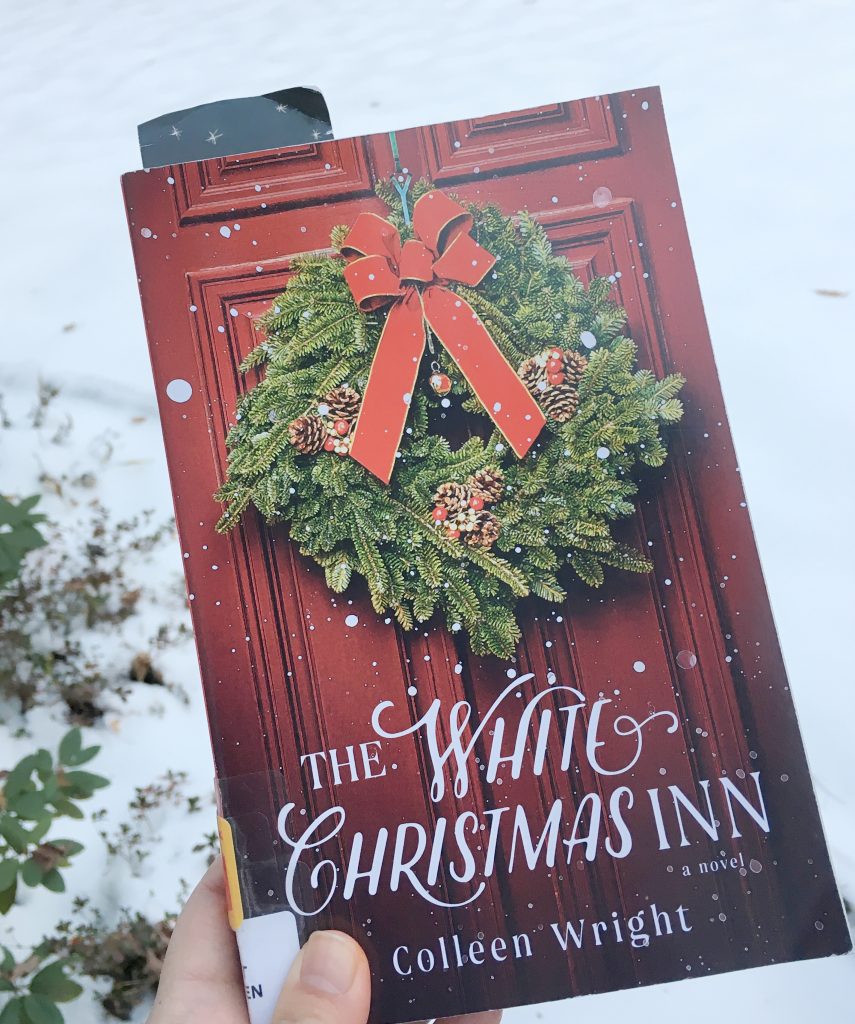 Read: The White Christmas Inn by Colleen Wright.  I try to read some holiday-themed reads in December and this was a feel-good but not overly sappy Christmas book.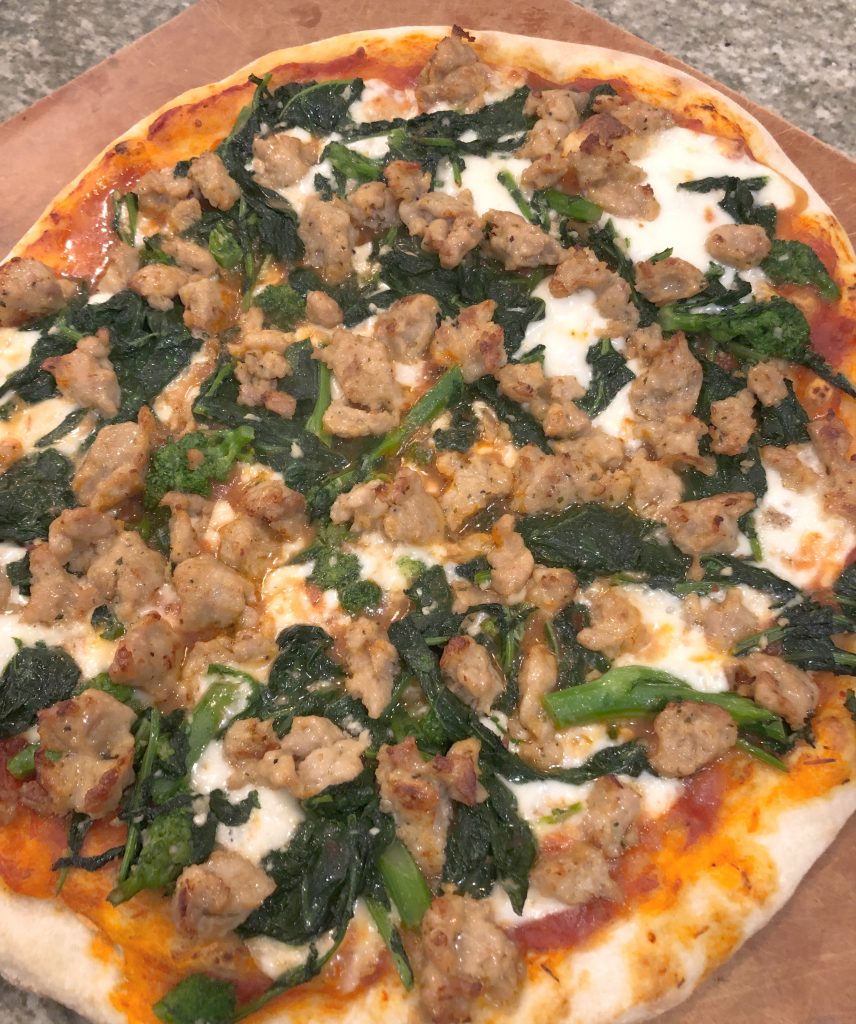 Cook:  This Sausage and Broccoli Rabe pizza.  I made it for our supper club pizza-themed dinner and my daughter's already been asking me to make it again.