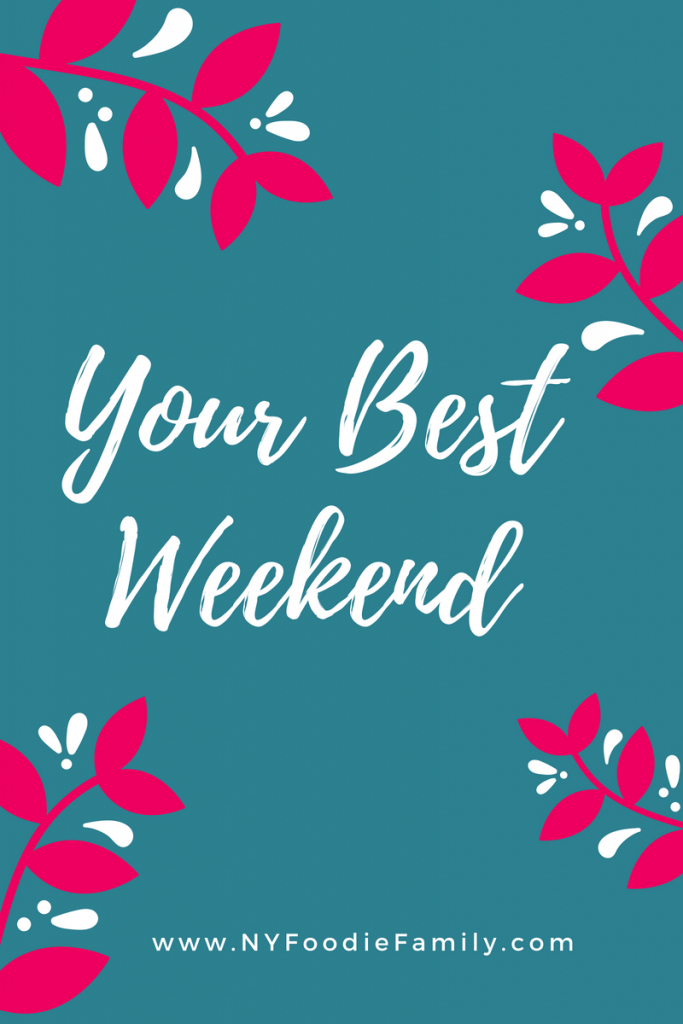 (This post contains affiliate links.  Please read our Disclosure Policy for more information.)
Welcome to another edition of "Your Best Weekend."  Enjoy these ideas and recommendations to help you make the most of your Saturday and Sunday.  We are all busy but we need to make time to enjoy life!
Celebrate:
Saturday, November 17, celebrate Homemade Bread Day by making a loaf.  If you're feeling brave, try a new bread.  These rolls look so good!  Otherwise, you can always go with a quick bread, like this seasonally appropriate Chocolate Chip Pumpkin Bread.
November 17 is also Take a Hike Day!  There's still some fall foliage left.  Get out on the trails for some outdoor family fun!  If you're local, we like Rockefeller State Park.
Self-Care:
Journal Prompt/Reflection: What do you want people to remember about you?
Challenge:  Binge watch a show you've been wanting to see or re-watch an old favorite!  Some shows that I'd like to binge watch include The Office, Mad Men, Narcos……yeah, haven't seen any of these.
New Releases:
DVD – Out on DVD this week is The Meg, Mile 22 and Alpha.  Other movies that are out on DVD that aren't as well-known but look good and have gotten decent ratings include Juliet, Naked and Puzzle.
Books – New books published this week include Becoming by Michelle Obama (memoir), It's Not Supposed to Be This Way by Lysa TerKeurst (spiritual), Look Alive Twenty-Five by Janet Evanovich (series/mystery), Long Road to Mercy by David Baldacci (Thriller/Fiction), P is for Pterodactyl: The Worst Alphabet Book Ever by Raj Haldar (children's book/humor), Goodnight Trump: A Parody by Erich Origen (humor/politics), and Queer Eye:  Love Yourself, Love Your Life by Antonio Porowski (self help).
Family Fun:
Dinner Conversation Starter:  What is one thing that you own that you can't live without?
Family Fun Idea: Run a 5K together.
Date Night Idea:  Go to a Comedy Club.  Sit back, relax and have some laughs.
Weekly Recommendations:
Watch – Ocean's 8.  This was the first movie of the whole Ocean's series that I watched.  The all-female cast had me intrigued.  We watched this as a family and we all enjoyed it.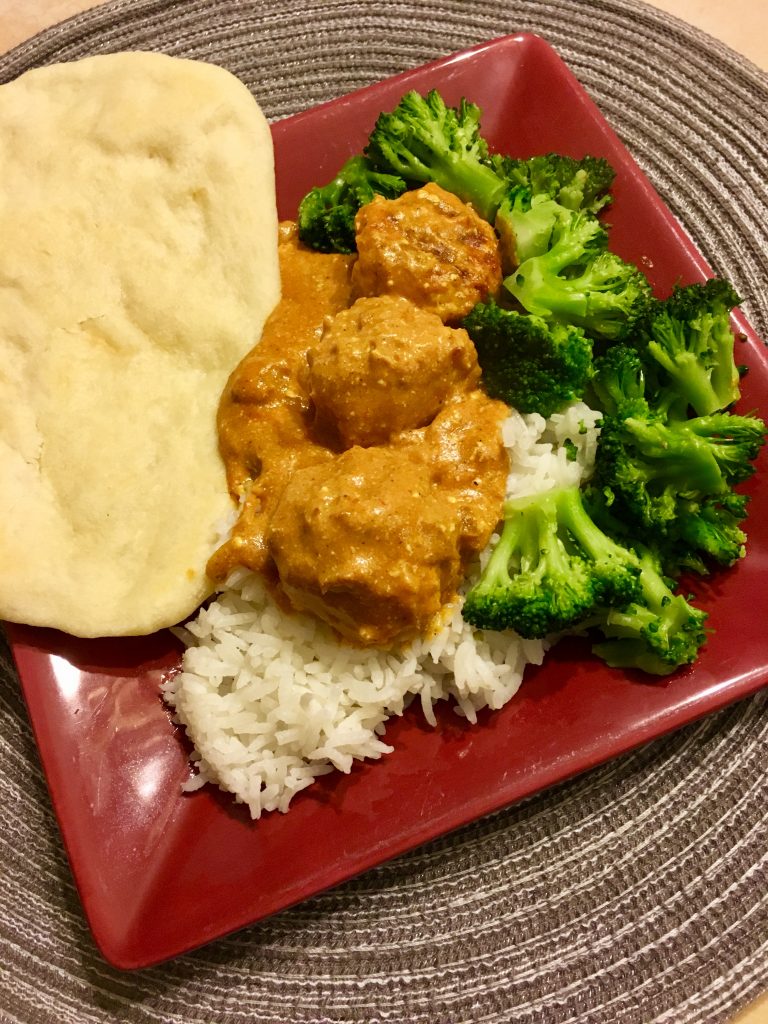 Cook – Half Baked Harvest's 30 Minute Butter Chicken Meatballs.  If you like Indian Chicken Masala, you will likely enjoy these meatballs.  I made them for dinner this week and served them with rice, naan and broccoli.
Read – Around this time of year I like to start reading Christmas-themed books.   Expect some holiday book recommendations over the next couple of weeks!  The first one is The Christmas Cookie Club.  Twelve women get together in early December to share cookies and stories.  This book was published in 2009 and I read it in 2012. Even though this book has gotten mixed reviews, I remember really enjoying it.  Plus, it comes with cookie recipes!  It's not a sappy read, like many holiday books are, but more holiday-themed chick lit.