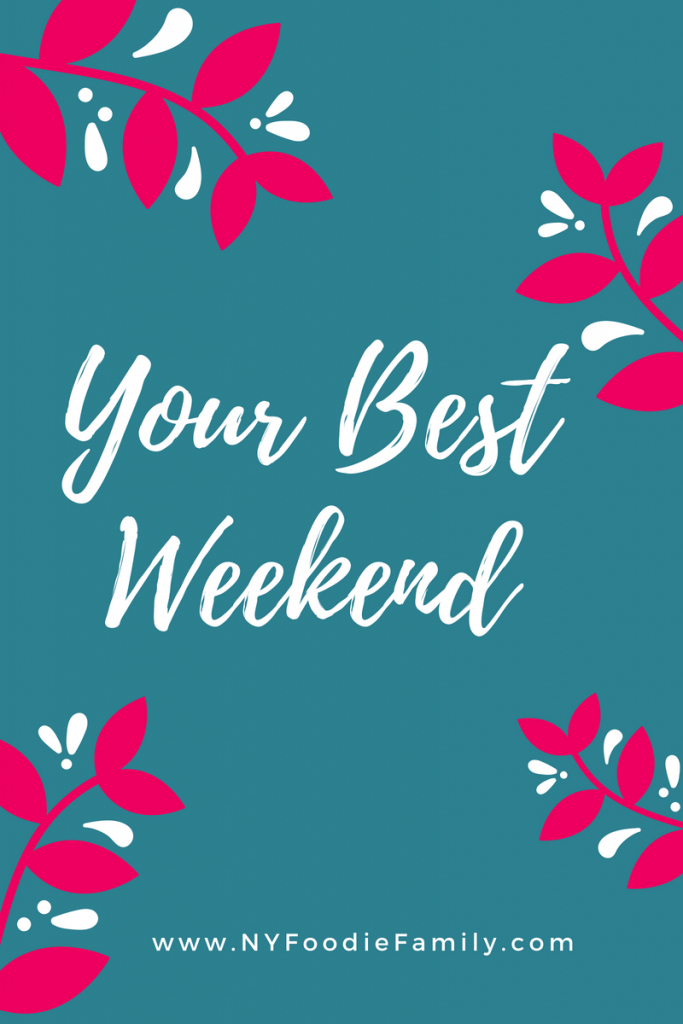 (This post contains affiliate links.  Please read our Disclosure Policy for additional information.)
After a short hiatus, "Your Best Weekend" is back for another appearance!  Enjoy these ideas and recommendations to help you make the most of your Saturday and Sunday.  We are all busy but we need to make time to enjoy life!
Celebrate: 
Veteran's Day is Sunday, November 11.  Please take some time to remember all of the brave men and women who protect our country.
Self-Care:
Journal Prompt/Reflection:  What is one book that you'd like to read before the end of 2018?
Challenge:  Start a compliments list.  Write down the positive things that people say about you.  When you're feeling down, look at your list for a little mood booster.
New Releases:
DVD – This week Incredibles 2 and Christopher Robin come out on DVD.  Both of these movies look like perfect family movie night picks.
Amazon Prime – Homecoming, a new Prime original series, debuted November 2.  This psychological thriller, starring Julia Roberts, is getting a lot of press.  It may be worth checking out this weekend.
Books – Books published this week include Homebody: A Guide to Creating Spaces You Never Want to Leave by Joanna Gaines (non-fiction/lifestyle), Past Tense: a Jack Reacher Novel by Lee Child (fiction, thriller), Nine Perfect Strangers by Liane Moriarty (fiction), The Universe Has Your Back Journal by Gabrielle Bernstein (Self-Help/Spirituality), Archenemies by Marissa Meyer (series/Teen Sci-Fi), The Noel Stranger by Richard Paul Evans (Holiday), Juno Valentine and the Magical Shoes (Children's Book), The Colors of All the Cattle by Alexander McCall Smith (series/Mystery), You Don't Own Me by Mary Higgins Clark (mystery).  And for fans of Jeff Kinney's Diary of a Wimpy Kid series, #13 The Meltdown was published last week.
Family Fun:
Dinner Conversation Starter: What was the hardest thing that you've ever done?
Family Fun Idea: Get a head start on the holiday wish lists.  The holiday toy fliers are already out.  Have kids circle what they want or head to the stores and have them take pictures or write down some wish list ideas.  You can get a head start on the holiday shopping and maybe take advantage of some Black Friday deals.
Weekly Recommendations:
Watch: The Carbonaro Effect on Netflix.  This has been our recent family binge watch.  It's a hidden camera/practical joke/magic show.  We watch every time and are like, "How did he do that?!!"
Eat:  In season.  Check out this site to see what produce is in season where you live.  I am all about the brussels sprouts!
To-Do:  If you haven't already, get your flu shot!  Flu season tends to begin in December and can last through April.