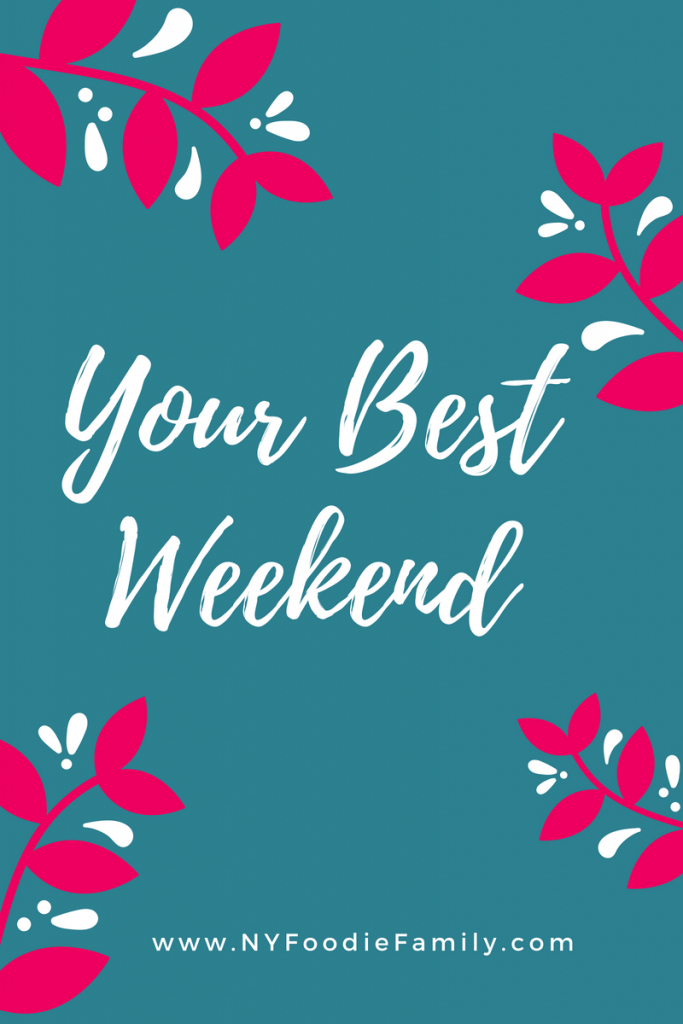 (This post contains affiliate links. Please read our Disclosure Policy for additional information.)
It's time for another edition of "Your Best Weekend" – ideas and recommendations to help you make the most of your Saturday and Sunday.  We are all busy but we need to make time to enjoy life!  After this week, "Your Best Weekend" will be on a hiatus.  I love curating this weekly post, but it takes a lot of time.  With working full-time, doing the whole parenting thing and trying to write my other posts, I don't have enough time to get this post written every week as well.
Celebrate:
Sunday October 14 is National Dessert Day!  Oh all the possibilities on celebrating this day.  Are you going to go out and have a treat or stay in and make something?
Self-Care:
Journal Prompt/Reflection: What would your younger self be proud of you for today?
Challenge:  Get a manicure.  If you don't want to/can't spend the money, paint your nails instead.
New Releases:
DVD: Out on DVD this week is Hotel Transylvania 3 for a family movie night.  For a date night or solo movie watching night, Eighth Grade is on my list.
In Theaters:  First Man, which looks at the life of Neil Armstrong comes out tomorrow.  For families, Goosebumps 2: Haunted Halloween come out Friday as well.  Rated PG, fans of R.L. Stine's Goosebumps series will likely enjoy this movie.
Books:  New books published this week include: Dare to Lead by Brene Brown (nonfiction/leadership), The Next Person You Meet in Heaven by Mitch Albom (Fiction, sequel), Skinnytaste: One and Done by Gina Homolkoa (cookbook), Elbow Grease by John Cena (children's book),  Dear Evan Hansen by Val Emmich (YA/contemporary fiction), Quiet by Tomie dePaola (children's book), The Clockmaker's Daughter by Kate Morton (historical fiction, mystery) and Holy Ghost by John Sanford (series, mystery).
 Family Fun:
Dinner Conversation Starter: What are three words you would use to describe yourself?
Family Fun Idea: Go for a walk in a park or nearby woods.  Collect fall leaves in different shades, acorns and/or pine cones and then have a fall craft day. Check out some of these fall leaf and pine cone craft ideas.
Weekly Recommendations:
Watch:  The movie Tully.  Marlo (Charlize Theron), is a mom of three, including a newborn.  Her brother pays for a night nanny for her.  Enter Tully, the young nanny who Marlo forms a special bond with.  The script was written by Diablo Cody, who also wrote Juno and Young Adult.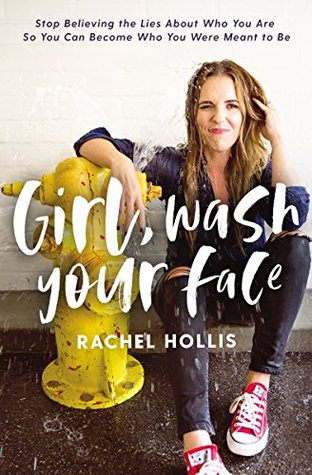 Read: Girl, Wash Your Face by Rachel Hollis.  I have become a big Rachel Hollis fan.  I didn't realize until reading this book that she had written Party Girl, a fiction book.  Girl, Wash Your Face is a non-fiction book, where Hollis examines lies that we often tell ourselves that prevent us from living our best life.
App:  Cozi.  I know I'm super late to the Cozi app. My husband is finally getting his first iPhone this week and I'm excited for us to be able to use Cozi to keep us organized.  I like that we can assign each family member a color and can sync calendars to the app.  And it's free!  I've just started using it and am still in the learning stages.  But I'm glad to have an electronic organization system in addition to my Happy Planner.