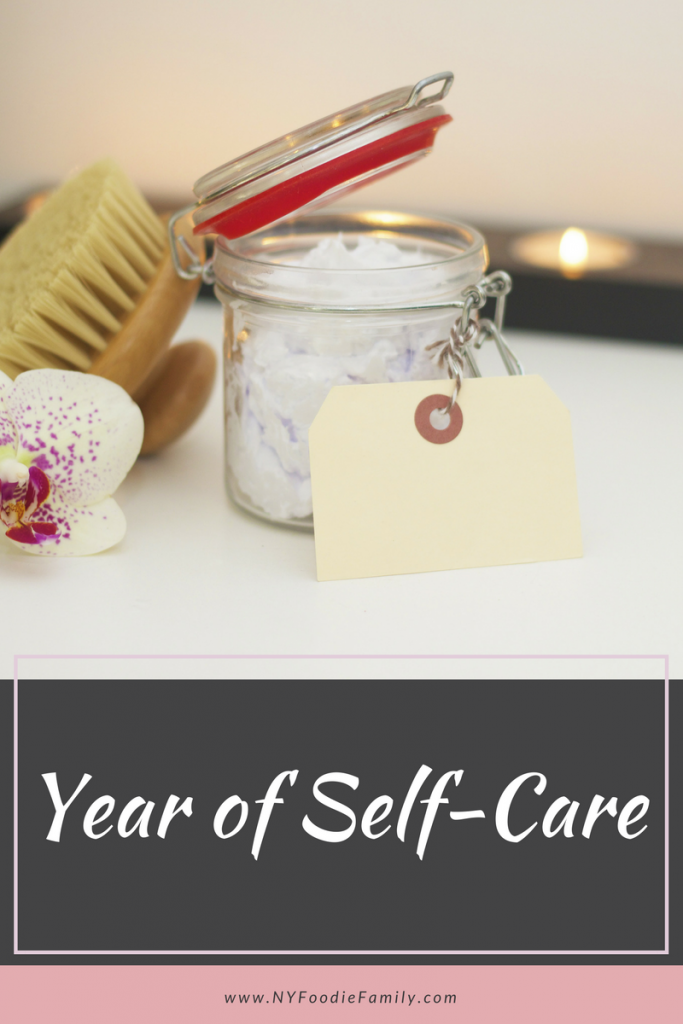 Happy New Year!  2018 has arrived!  The past two years I picked a word for the year (happy, growth).  I used that word to help me try to live intentionally.  Honestly, I'm not sure how well they worked.  In lieu of choosing a word this year, I am vowing to focus on myself and practice self-care.  Like myself, I know many of you are probably super busy, tired and under-appreciated. I realize that I spend so much timing making sure everyone else in the family has everything they need that I don't always prioritize myself.  This year, I have big goals for myself and to help me achieve them, I have to make sure that I am physically, mentally and emotionally healthy.  Each month,  I will be sharing a self-care post focused on one specific area.  I will be sharing resources and ideas that have or will hopefully assist me on my quest.  Throughout the year I will be working on all of these areas, but will be doing a monthly post focused on each.  I would love any resources or tips you have in the below areas to help me on my journey!
Exercise
Marriage
Diet
Decluttering/Organizing/Minimalism
Blogging
Reflection
Fun
Relaxation
New
Family
Gratitude
Home
These are loosely in the order I will be posting about them on the blog in future "Self-Care Saturday" posts.  Is anyone else interested in a year of self-care?  I hope you join me on this journey in making 2018 a great year!