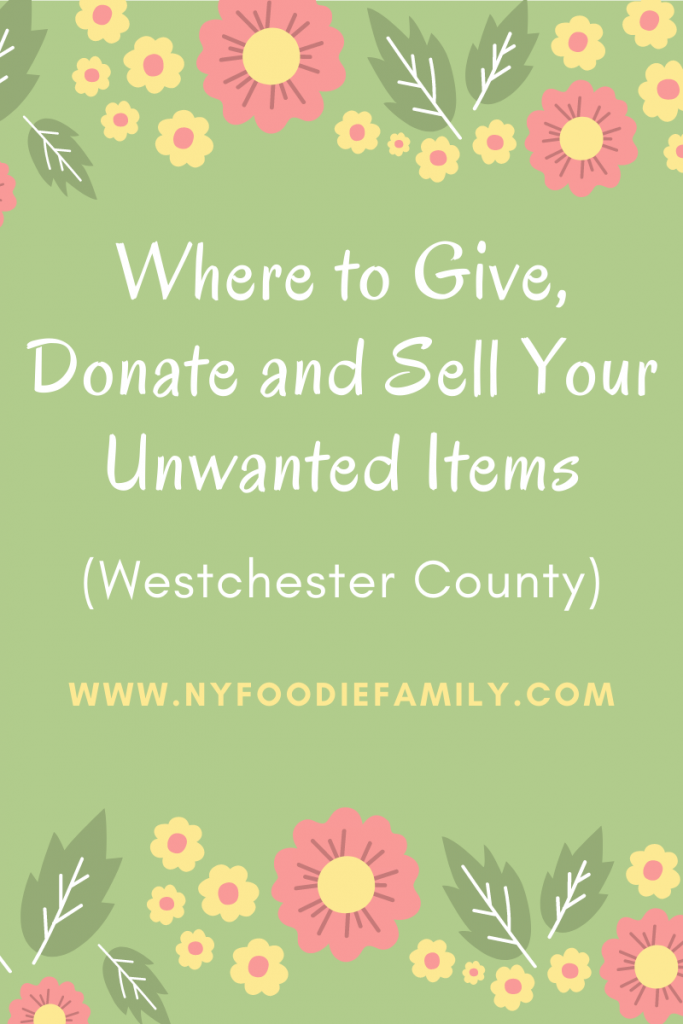 Spring is officially here! If like me, you became inspired to do some major cleaning out and purging of your belongings, but now have piles of "stuff" all over your house, then this post is for you. Please do not just throw your gently used goods out. There are plenty of places that will take your unwanted items and you avoid having these items sit in a landfill for years. Check out our guide on where to give, donate and sell your unused items in Westchester County. Please check with the organizations for the most up-to-date information. With COVID, many places have changed their donation process and times.
Give Away:
If you want to get rid of your things quickly to local members of your community and/or the surrounding towns.
Buy Nothing groups FB: Buy Nothing Groups on Facebook are set up by locations throughout Westchester County. If you are interested in giving your unwanted items to local neighbors who you don't mind coming to your house to pickup, then this may be an option for you.
Freecycle.org: This network has over 9 million members worldwide with a mission of keeping good stuff out of landfills. It's a grassroots movement of people giving and getting stuff for free.
Donate:


There are several local and national organizations that accept donations of gently used items.
(914) Cares: (White Plains) (914) Cares mission is "to support neighbors in our community who struggle to meet basic human needs." They have a Kids Clothing Bank where you can donate seasonally appropriate, clean clothing.
The Back Door Thrift Shop: (White Plains) The Back Door Thrift Shop run by The Hebrew Institute of White Plains is currently closed due to COVID. When open, they accept donations of costume jewelry, gently used clothing, shoes and housewares.
The Cherry Door Thrift Shop: (Tarrytown)
*Please note, donations are not being accepted without prior approval at this time. The thrift shop has been closed and reopens March 25th.
The Cherry Door accepts furniture, antiques, art, jewelry, books in good condition, stereo equipment and more. Check here for a full list of what they do and do not accept.
Furniture Sharehouse: (West Harrison) The Furniture Warehouse provides furniture to economically disadvantaged Westchester County families and individuals at no cost. They are currently only accepting drop off donations on the 3rd Saturday of each month from 9:30 AM – 11:30 AM. They are resuming furniture pick-ups for a fee, beginning the week of April 19th. Please check this list for furniture items accepted.
Goodwill: (Baldwin Place – Store & Donation Center, Chappaqua – Donation Bins, Eastchester – Donation Center, Elmsford – Store & Donation Center) There are two Goodwill stores in Westchester County that sell items as well as take donations. There are also donation bins in Westchester County where items can be dropped off. Goodwill accepts clothing, electronics, furniture and housewares.
Hillside Thrift Shop at Zion Episcopal Church: (Dobbs Ferry) Hillside Thrift Shop accepts donations on Mondays between 10 AM – 12 PM. They accept/sell clothing, books, toys, home goods, seasonal decorations and more.
Katonah Thrift Shop: (Katonah) The proceeds from this shop support the Women's Civic Club. Donations can be scheduled by calling 232-3010.
Midnight Run: (Dobbs Ferry) This organization is mostly in need of casual men's clothing, especially coats, pants and larger sizes. They also collect food items, toiletries and blankets. Call to arrange a drop-off or stop during office hours (contact info and details here).
Salvation Army: The Salvation Army accepts donated items including clothing, furniture, automobiles, household goods, appliances
Drop Boxes located in Tarrytown, Yonkers
Community Centers located in New Rochelle, Peekskill, Port Chester, Tarrytown, White Plains and Yonkers
Family Stores located in Mount Vernon, New Rochelle, Port Chester
The Sharing Shelf: (Port Chester) The Sharing Shelf provides clothing, backpacks, toiletries, diapers and more to children in need via nonprofits, schools and government agencies in Westchester County. They accept clothing donations of all sizes from infant through adult. Check this list for items they do and don't collect.
Twigs Thriftree Thrift Shop: (Mount Kisco) The Thriftree Boutique is run by Twigs of Northern Westchester County. All profits benefit Northern Westchester Hospital. Donations of clothing, jewelry and small household items are are currently accepted by appointment.

Yorktown Love in Action: (Yorktown Heights) *Please note during COVID the donation times and the items they are accepting have changed. Read here for the changes.

This local non-profit organization serves Westchester and Putnam county communities. Donations are accepted at the donation center everyday during their normal business hours. They accept furniture, clothing, footwear, jewelry, books, decorative items, bedding, rugs, DVDs, mattresses, cars. Check this list of what they do and do not accept.

Sell: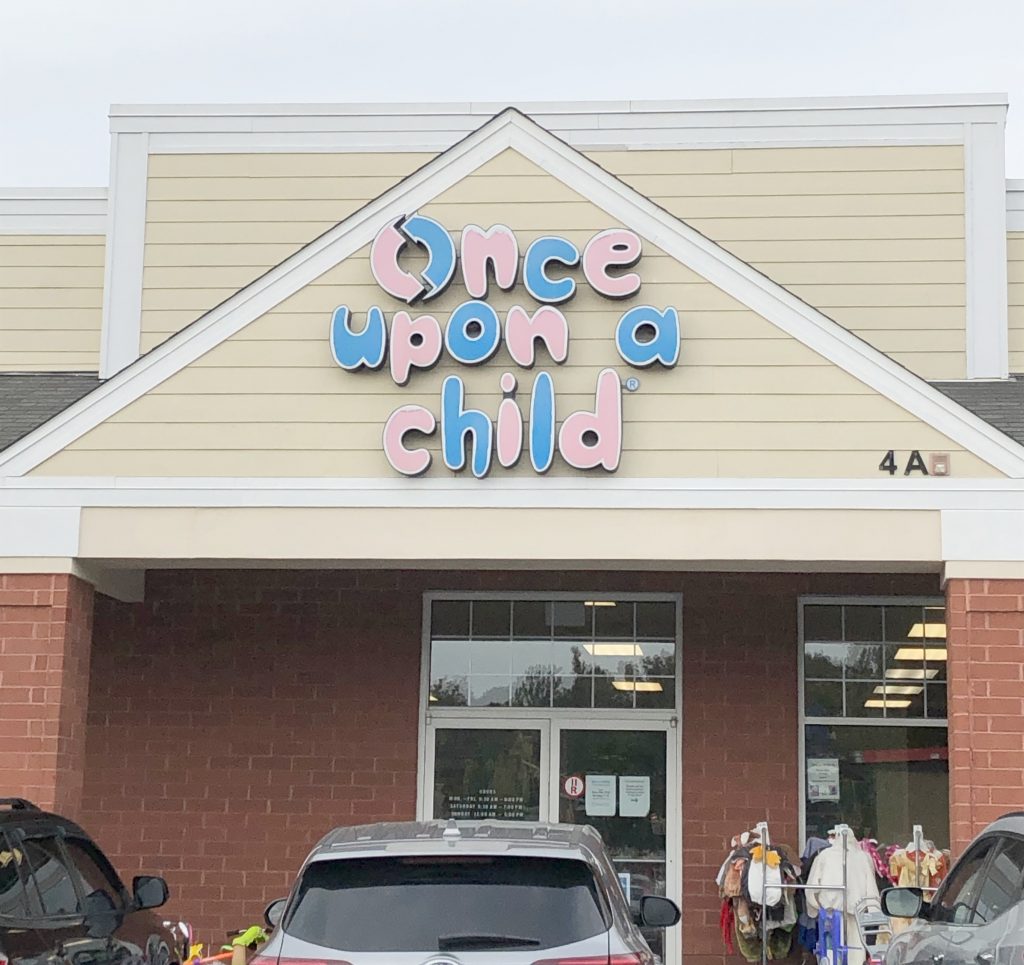 If you are interested in making some money off your unwanted items try these places.
Home Again Consignments: (Dobbs Ferry) Home Again Consignments is a place for you to sell your slightly used furniture, gifts, lighting and home decor items. They carry antiques, mid-century and modern pieces. The consignment period is 60 days and they work with you to set the asking prices of your items. Consignors receive 50% of the final sale price.
Penny Pincher Boutique: (Bedford Hills) Penny Pincher Boutique is a women's luxury consignment shop in Bedford Hills. Appointments are necessary to consign. They consign luxury designer brand items including clothing, shoes, handbags, jewelry, small leather accessories and more.
Trilogy Consignment: (Tarrytown) Current consignment sellers must do so virtually, as March and April walk-in appointments are filled. Trilogy accepts both women and men's based on style and quality, not brand name. Sellers get 40% of the amount the item sells for, or 50% of items priced $100 or more. Items are listed for two months and there is an online tracking system where you can track your items in real time.
Once Upon a Child: (Somers/Scarsdale) Currently buying by appointment only, these franchises purchase gently used children's clothes, shoes, toys and baby gear.
You may also enjoy reading: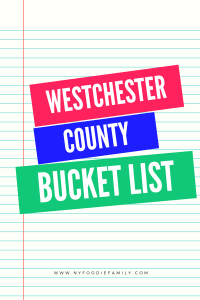 Westchester County Bucket List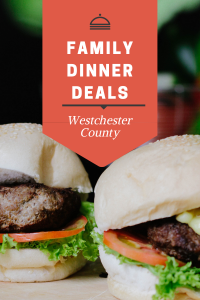 Family Dinner Deals in Westchester County