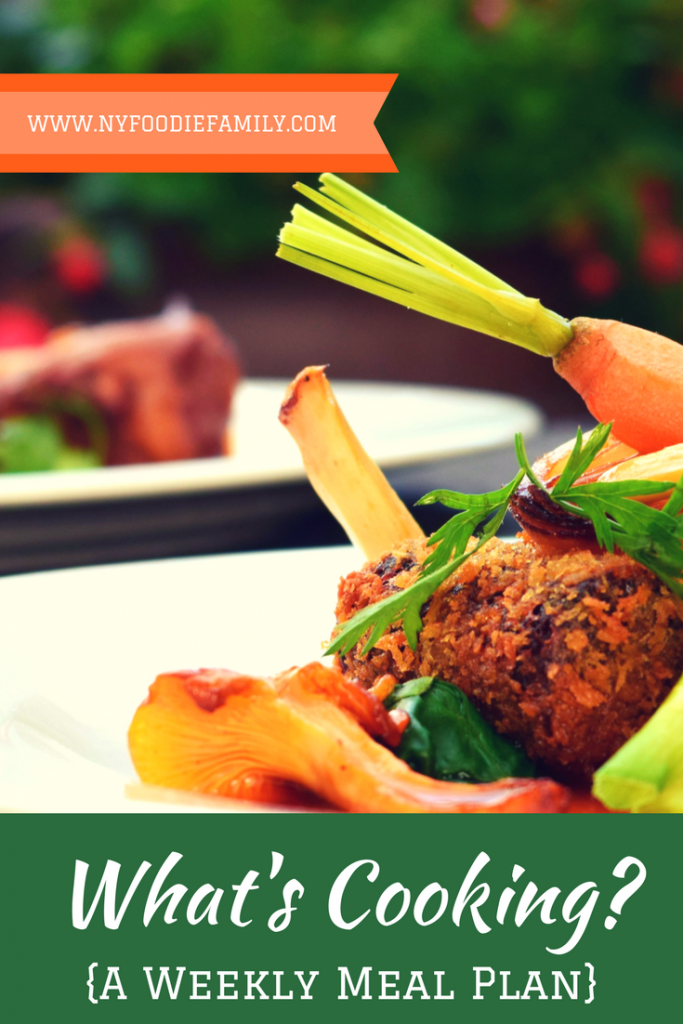 Check out this week's edition of What's Cooking? for some dinner inspiration.  Meal planning is an essential organization tool, ensuring that I get dinner on the table each night.  I try to find new-to-me recipes that are quick and easy.  Hopefully, you will get some ideas for your dinner this week, based on the pictures and reviews of what I made this week!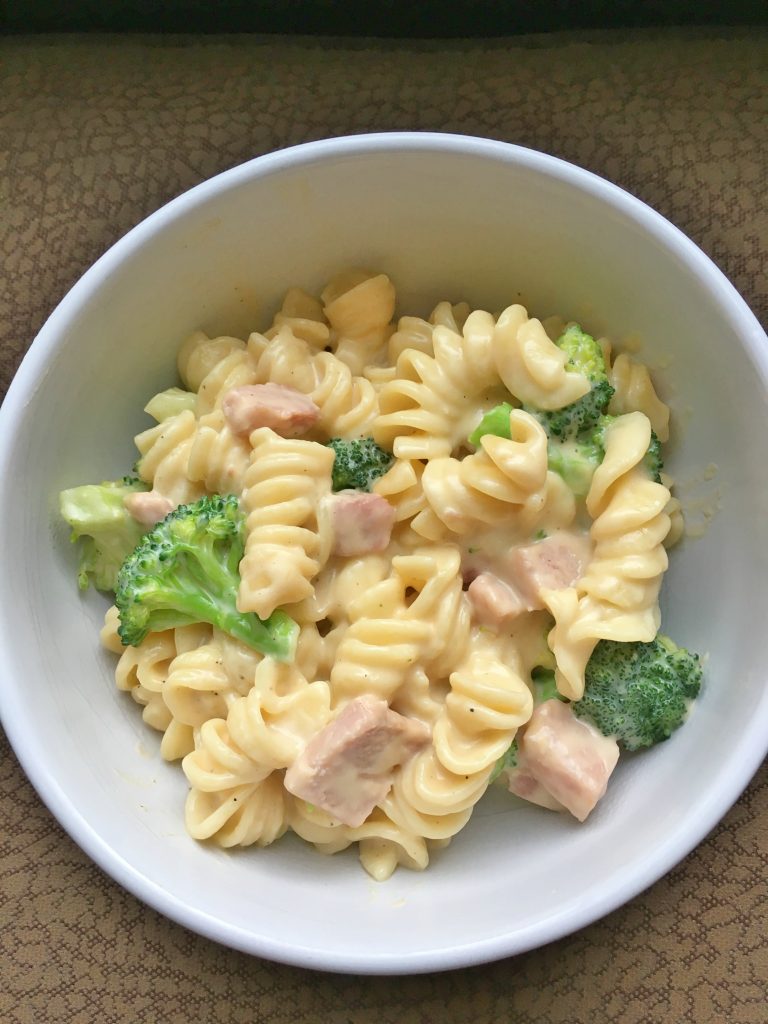 Monday –  Have I mentioned how my son hates leftovers?  Well, we had a lot of leftover ham from Easter.  I froze a bunch of it. But, I saved enough to make a couple of recipes with it so we weren't eating straight up leftover ham.  Monday I made Instant Pot Ham & Broccoli Mac and Cheese.  I will be posting a recipe soon for this!  Super quick and easy and enjoyed by the family.  I LOVE using our Instant Pot!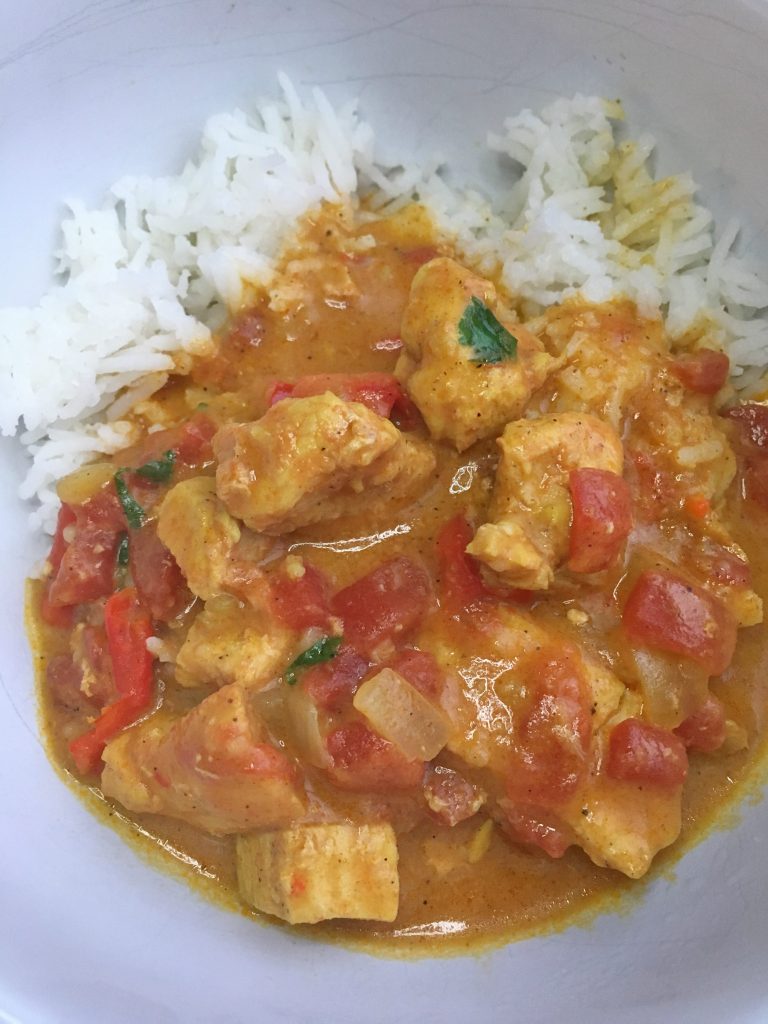 Tuesday –  I made Instant Pot Butter Chicken from Damn Delicious.   Technically, butter chicken is not the same as chicken tikka masala.  However, it tastes very similar.  This is another easy Instant Pot recipe.  However, I find when cooking in the Instant Pot, it is essential to have all of your ingredients prepped and nearby, including spices, etc.  I served this butter chicken with Basmati rice, string beans and naan. The naan is super useful in mopping up all the sauce.   This was another dish that was enjoyed by us all.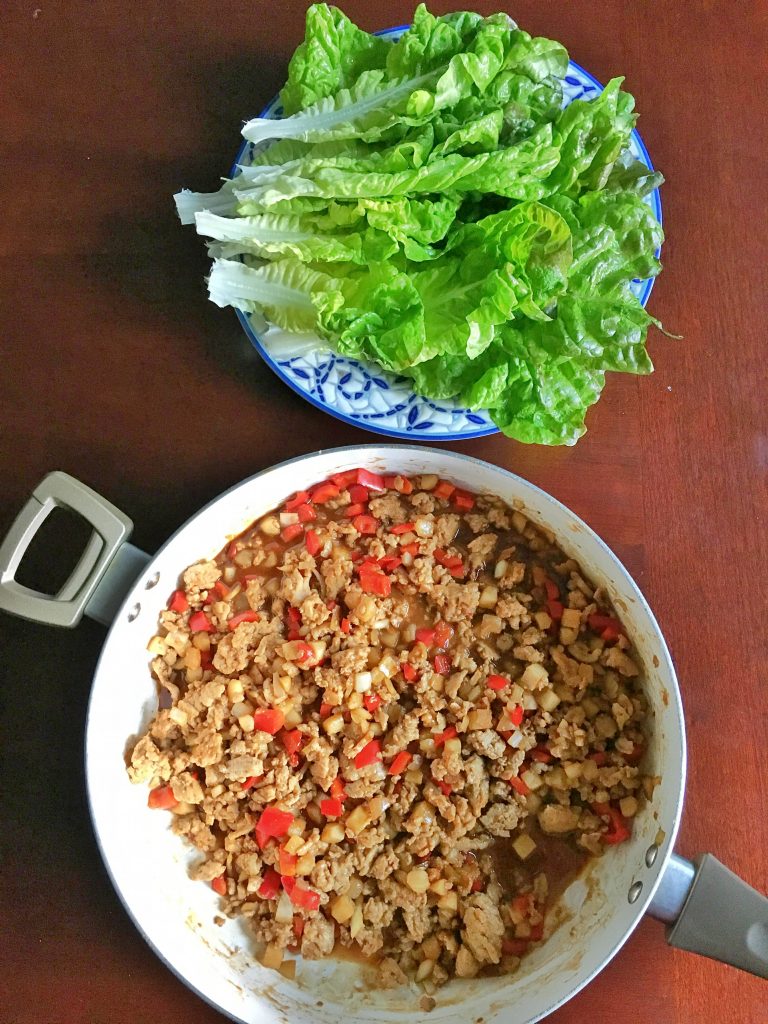 Wednesday – I made Asian Chicken Lettuce Wraps from Joy Food Sunshine.  They are allegedly better than P.F. Chang's, but I've never had the original, so don't have anything to compare it to.  These were really easy to make and super tasty.  The sauce was especially delicious! I served the wraps with edamame.  I wasn't sure that they'd be filling enough so I had my husband walk over to the local Chinese take-out restaurant and pick us up some egg rolls to go with it.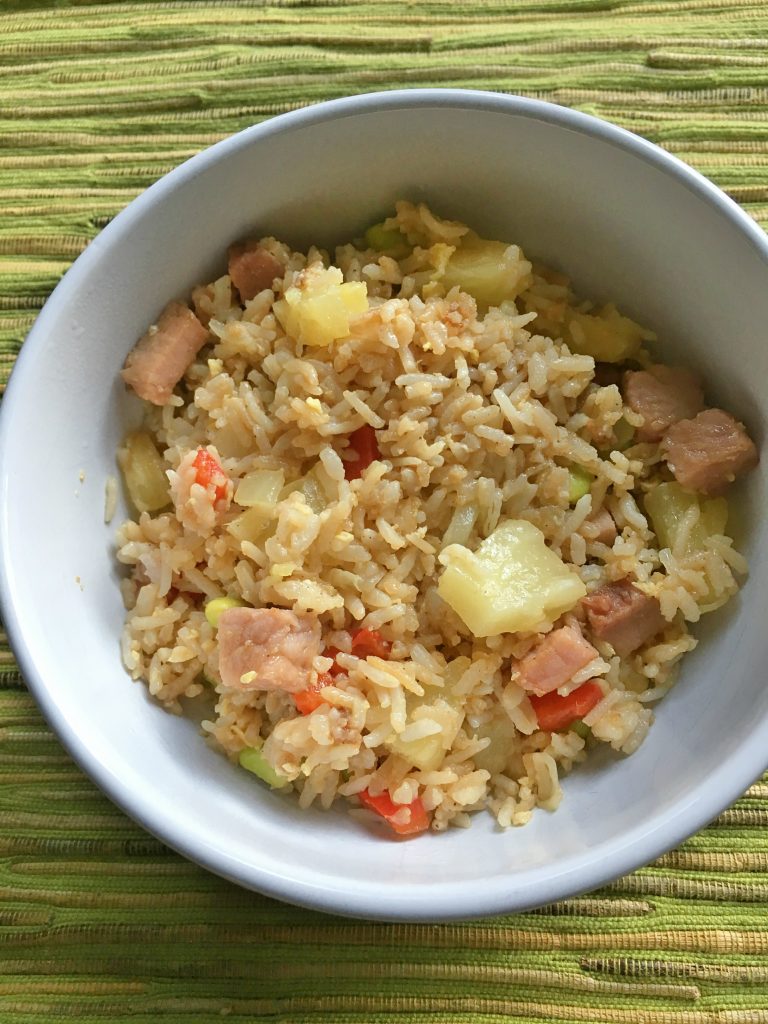 Thursday – I made ham and pineapple fried rice to use up the leftover ham I had saved.  I don't have a recipe for this, since it changes with what I have on hand. I used diced onion and red pepper, soy sauce, egg and diced, canned pineapple.  I also added the leftover edamame from the previous night's dinner.  Fried rice is always a family-approved dinner and it's so easy to make.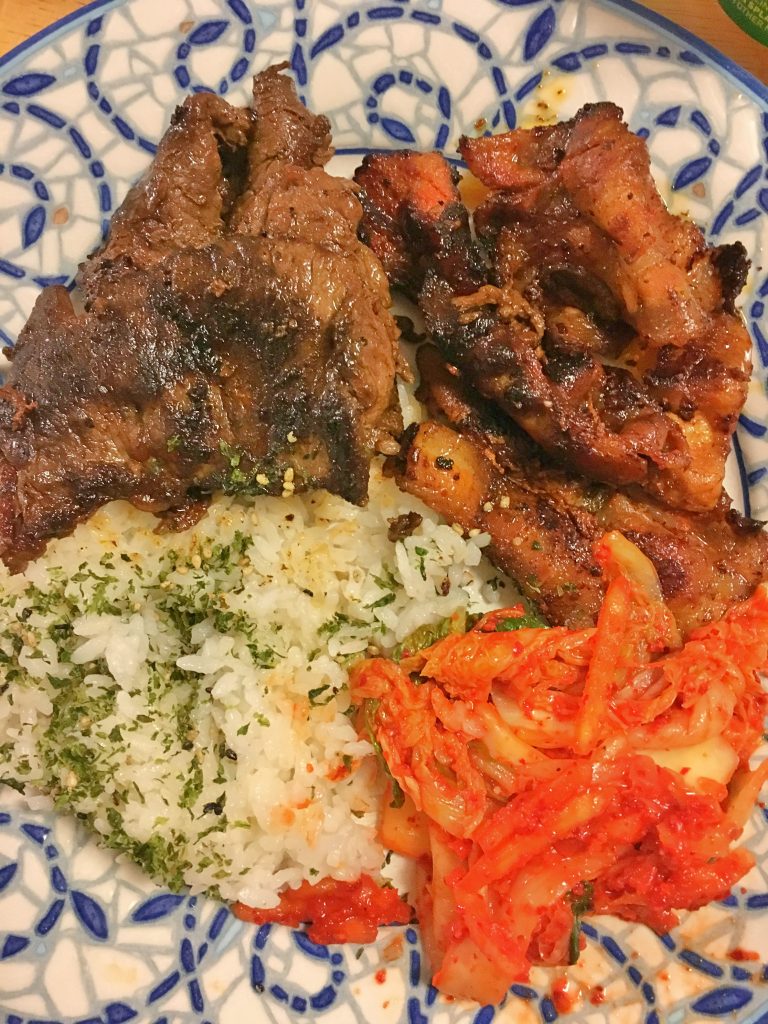 Friday – My husband stopped at HMart on the way home from work since we needed a restock on rice, soy sauce, teriyaki sauce, etc.  He also picked up some bulgogi and pork belly for us to cook.  I was a bit disappointed with the marinated bulgogi and thought it lacked flavor.  However, the pork belly was delicious as usual.  We had this with rice and kimchi (or at least I had the kimchi, which was super spicy!).
What is on your dinner menu this week?