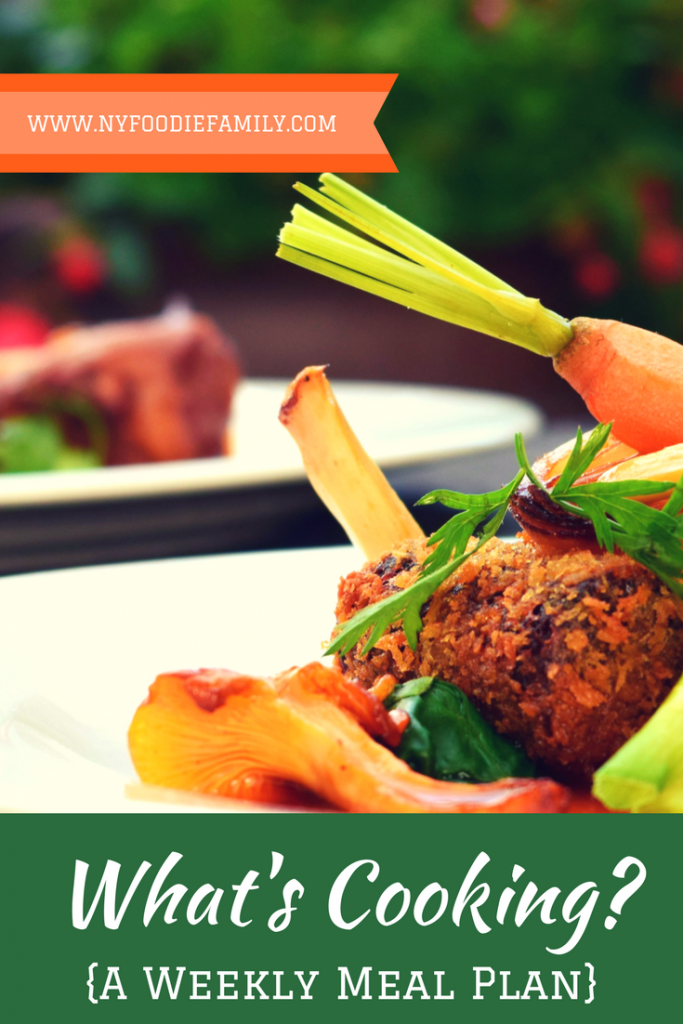 (This post contains affiliate links.  Please read our disclosure policy for more details.)
Back in October I stopped posting a weekly meal plan on the blog.  However, since I started working full-time I've realized what a useful resource this can be.  Although I occasionally post recipes here on the blog, I don't consider myself a food and recipe blogger.  So, I've decided to bring back a weekly meal plan, called "What's Cooking?"  Expect a Monday through Friday meal plan where you find mostly new-to-me recipes that I've cooked along with photos and my family's reviews.  I'm hoping that this weekly meal plan will help you find new recipes to add to your dinner rotation! If you are interested, you can read all about my meal planning process!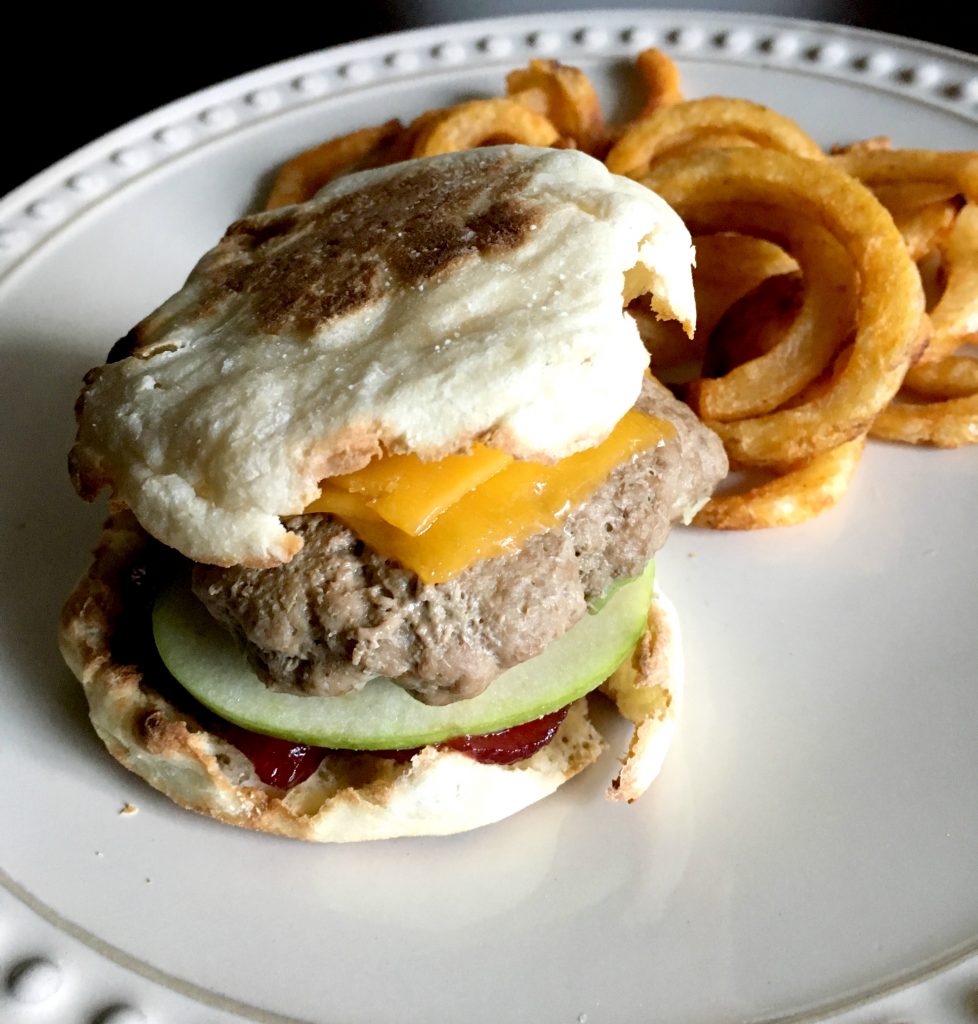 MONDAY– I made Apple-Cheddar Turkey Burgers from Everyday with Rachael Ray, December, 2011.  This is actually a recipe that I have made before.  I used regular-sized english-muffins and only a little over a pound of ground turkey.  I ended up with five smaller-sized burgers.  My son doesn't like whole-berry cranberry sauce, so I bought a can of regular cranberry sauce.  I think the flavor of the burgers depends on the grill and poultry season you use.  I used this poultry seasoning and a dash of Old Bay and  I served the burgers with seasoned curly fries.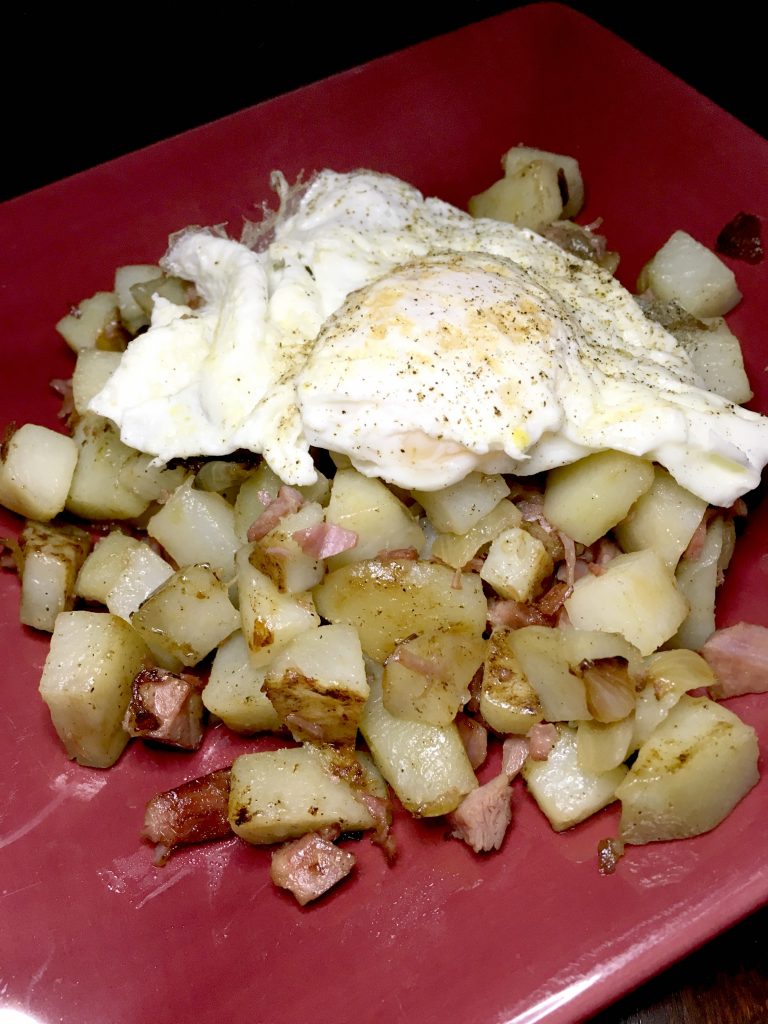 TUESDAY – I made Corned Beef and Hash with the leftover corned beef from St. Patrick's Day.  I didn't use a recipe.  I sauteed an onion in some oil in our cast iron skillet.  Then I added some peeled, diced potatoes and cooked for about 20 minutes, flipping them a couple of times.  Once the potatoes were cooked and browned, I added the diced corned beef.  I heated through for a couple of minutes and then topped with some fried eggs.  This was a quick and easy dinner.  It used up leftovers and the kids loved it.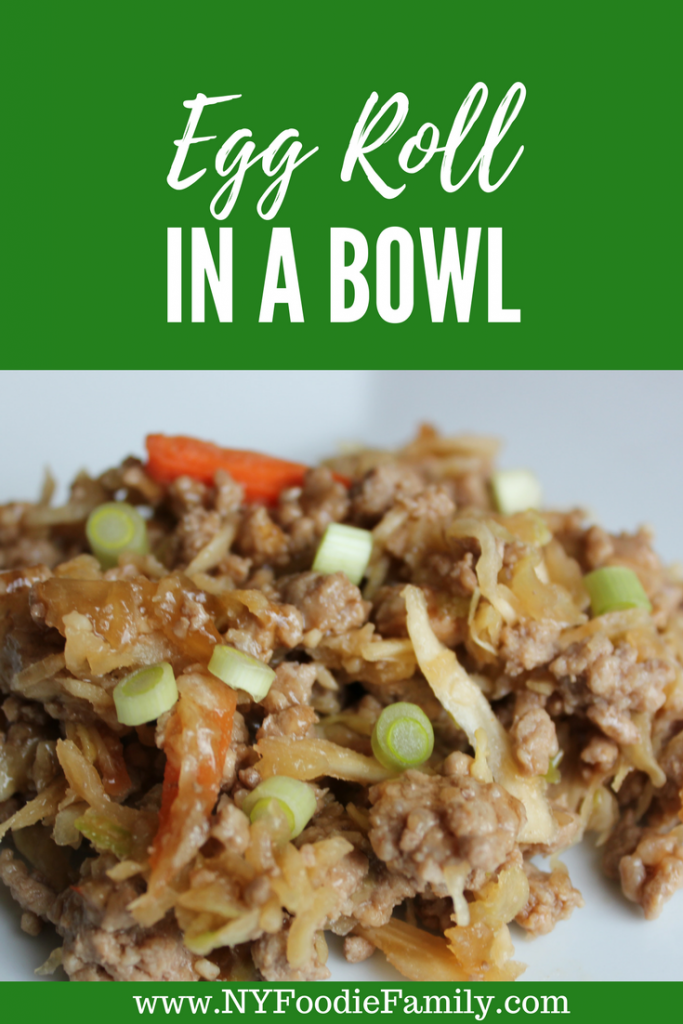 WEDNESDAY – I made Egg Roll in a Bowl from my own blog.  I make this once every couple of months but should make it more often.  It's so quick and easy and it's really tasty!  I serve it over rice, but you can eat it as-is for a low-carb meal.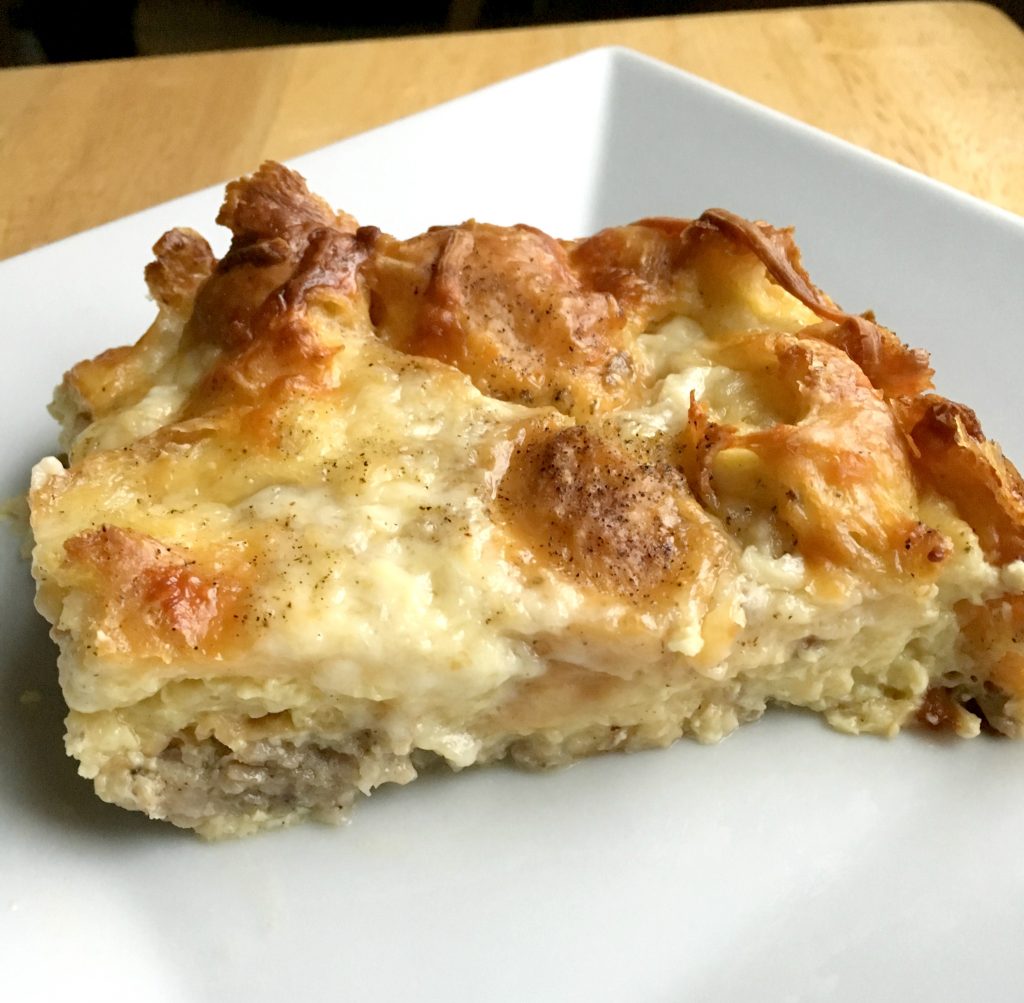 THURSDAY – I made Sausage, Egg, Cheese and Croissant Bake from Diary of a Recipe Collector.  This recipe takes an hour to cook, so not a quick recipe.  However, it can be prepared the night before.  I actually made this on a snow day, when we were all home, so I prepped it in the morning.  It was nice not having any dinner prep later in the day and just had to stick this in the oven.  This wasn't bad, as far as breakfast casseroles go.  My husband even mentioned this dish as a possible Christmas morning breakfast.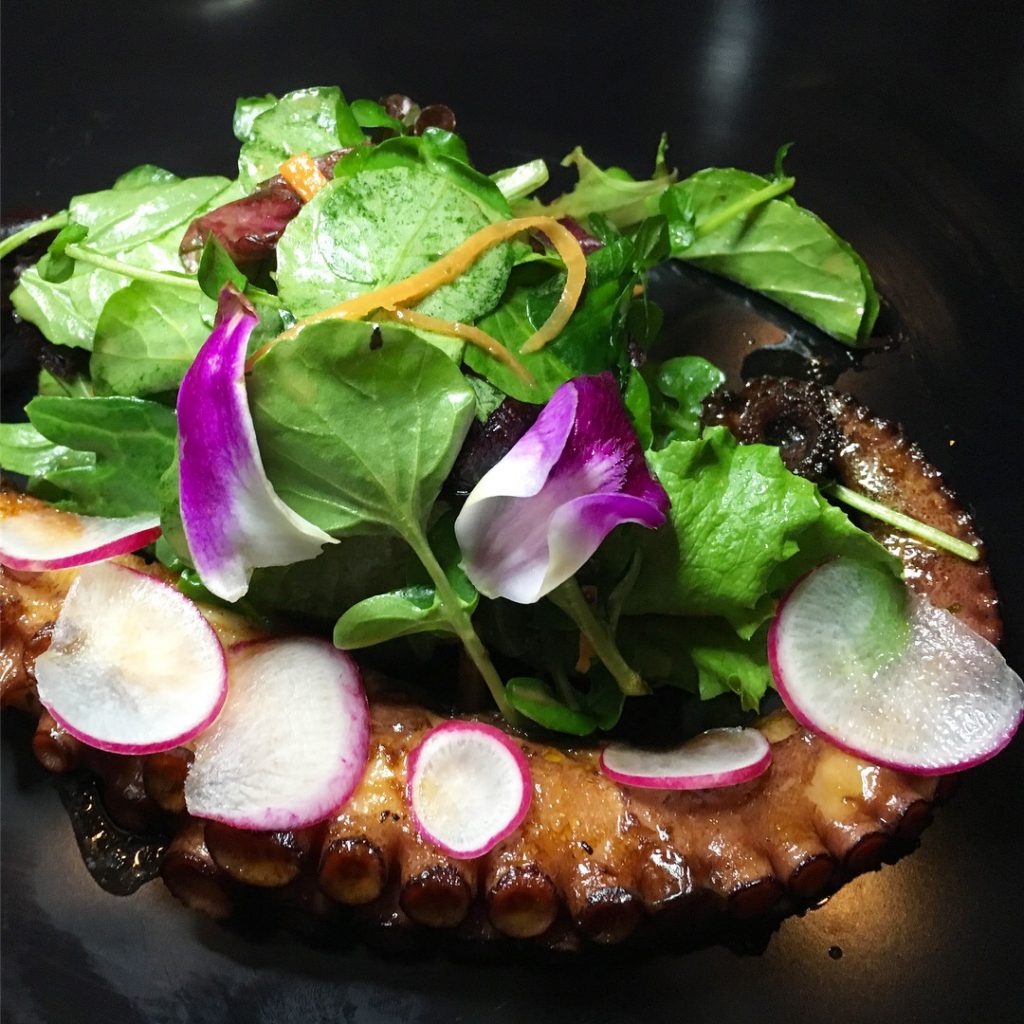 FRIDAY – My husband and I had dinner plans with our Supper Club and my daughter was eating with her troop at a Girl Scout event.  It was just my son who needed to eat dinner and he wanted grilled cheese and ramen.  Yes, we made him the store-bought, super-cheap ramen packets.  We always put in half the seasoning packet to cut down on sodium. They are just so quick and easy!  While I don't have a picture of his dinner, here's a picture of the duck fat seared octopus I had as a starter at our dinner out!