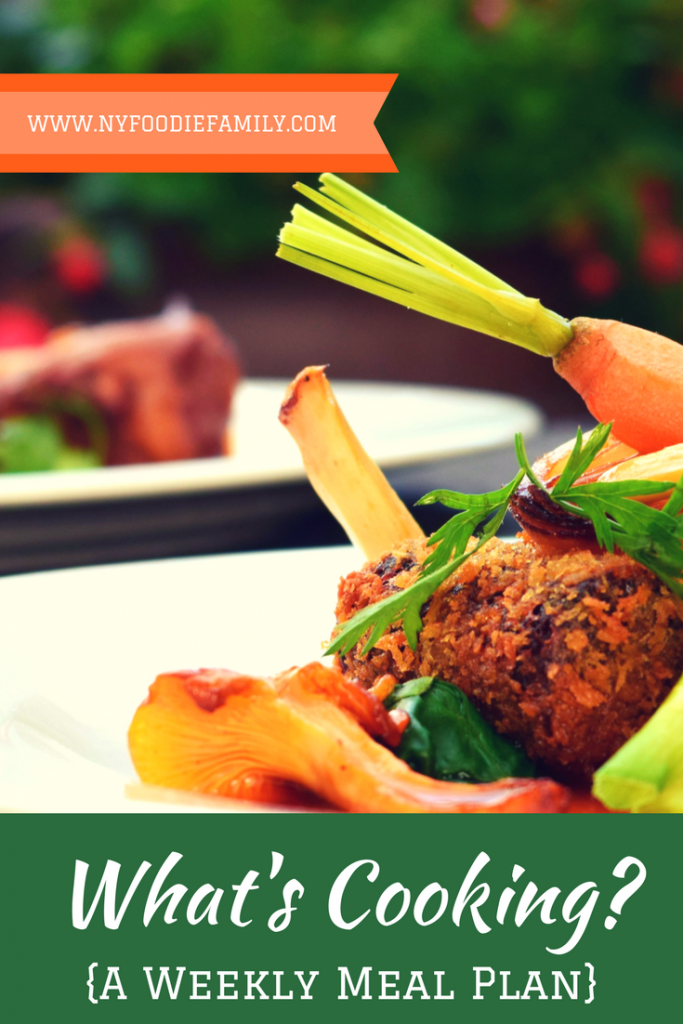 Here's another edition of What's Cooking?, a weekly meal plan providing you some dinner inspiration.  Meal planning is an essential organization tool for me, and ensures that I get dinner on the table each night.  I try to find new-to-me recipes that are quick and easy.  Hopefully, you will get some ideas for your dinner this week, based on the pictures and reviews of what I made this week!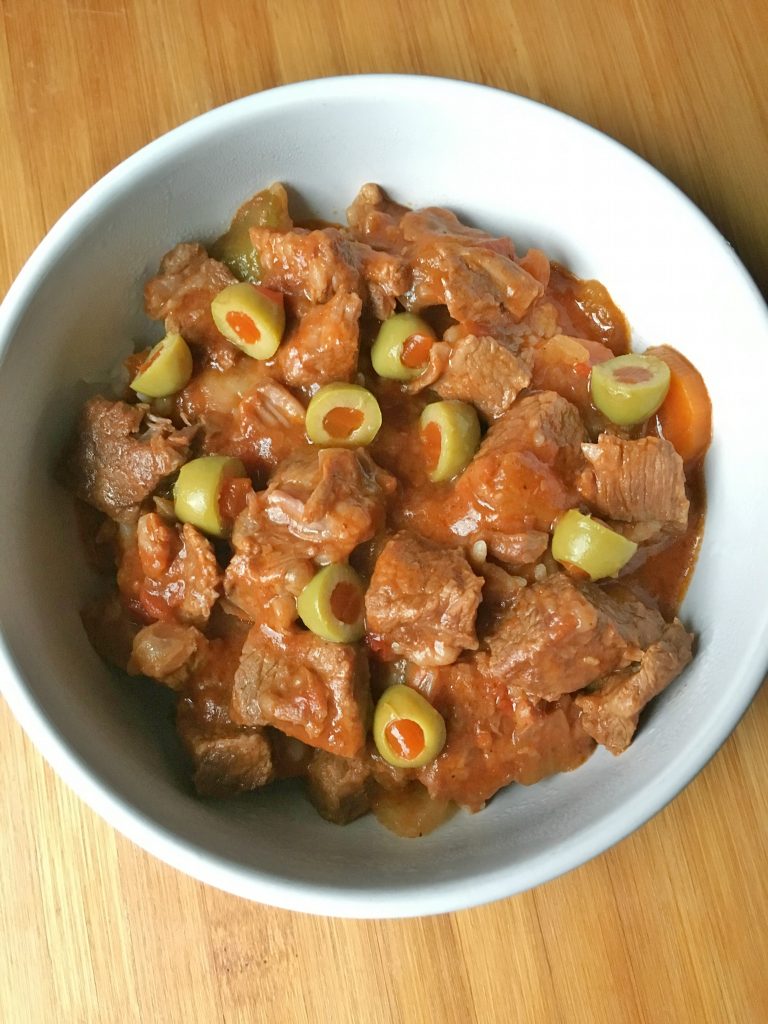 Monday – I made Spanish Beef Stew from Every Day with Rachael Ray.  This is one of those "Make This, Then Make This" type recipes.  Of course, I didn't read the recipe through and when I went to make it at 5 PM, noticed that it has a 2 hour cook time.  There was no way we were eating after 7 PM, so the Instant Pot to the rescue.  I put everything in the Instant Pot and then cooked it on the stew setting for 35 minutes.  It took a little bit of time to prep and then have the Instant Pot get to heat.  But it was a lot less than 2 hours!  Unfortunately, we thought the stew lacked flavor and we weren't big fans of it.  I served the stew over white rice, instead of with the yellow rice that the recipe suggested.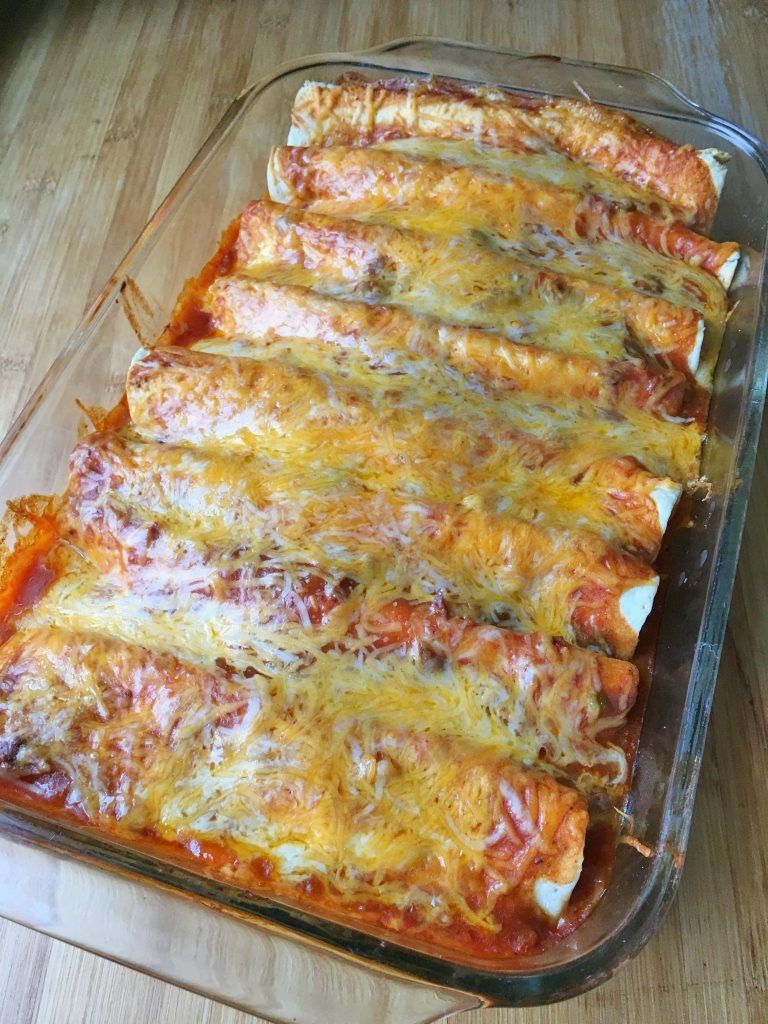 Tuesday – I made Beef & Pepper Jack Enchiladas from Every Day with Rachael Ray, as the second recipe of the "Make This, Then Make This."  I used the leftover beef stew and turned them into enchiladas.  I put the leftover white rice into the tortilla along with some shredded cheese.  However, I didn't use pepper jack.  I used taco mix cheese and cheddar jack.  The enchiladas weren't bad and were different than the usualones we eat.  I served these with yellow rice and veggies.
Wednesday – My husband and I went to his company awards dinner, so no cooking for me.  We made the kids chicken nuggets and mac and cheese.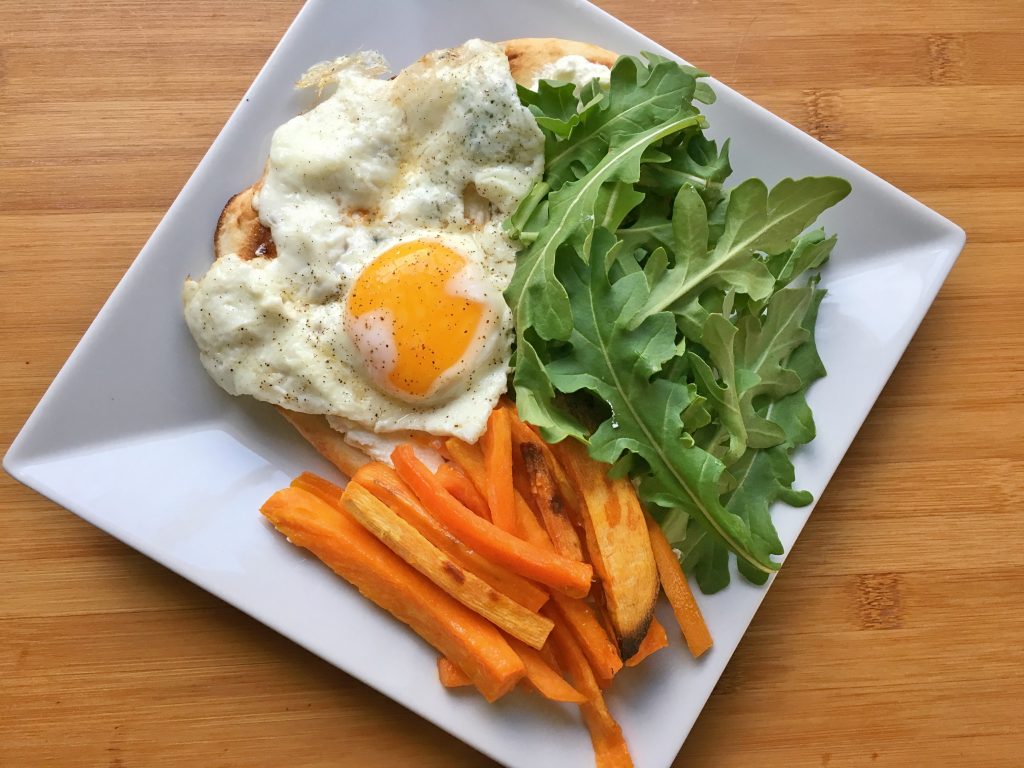 Thursday – My husband made Ricotta Naan with Fried Eggs and Sweet Potato Fries from Half Baked Harvest.  The sweet potato fries took some time to cook (about 40 minutes).  But otherwise, there was relatively little cooking, just making the ricotta mixture and frying the eggs.  This was a tasty vegetarian meal that was easy to put together.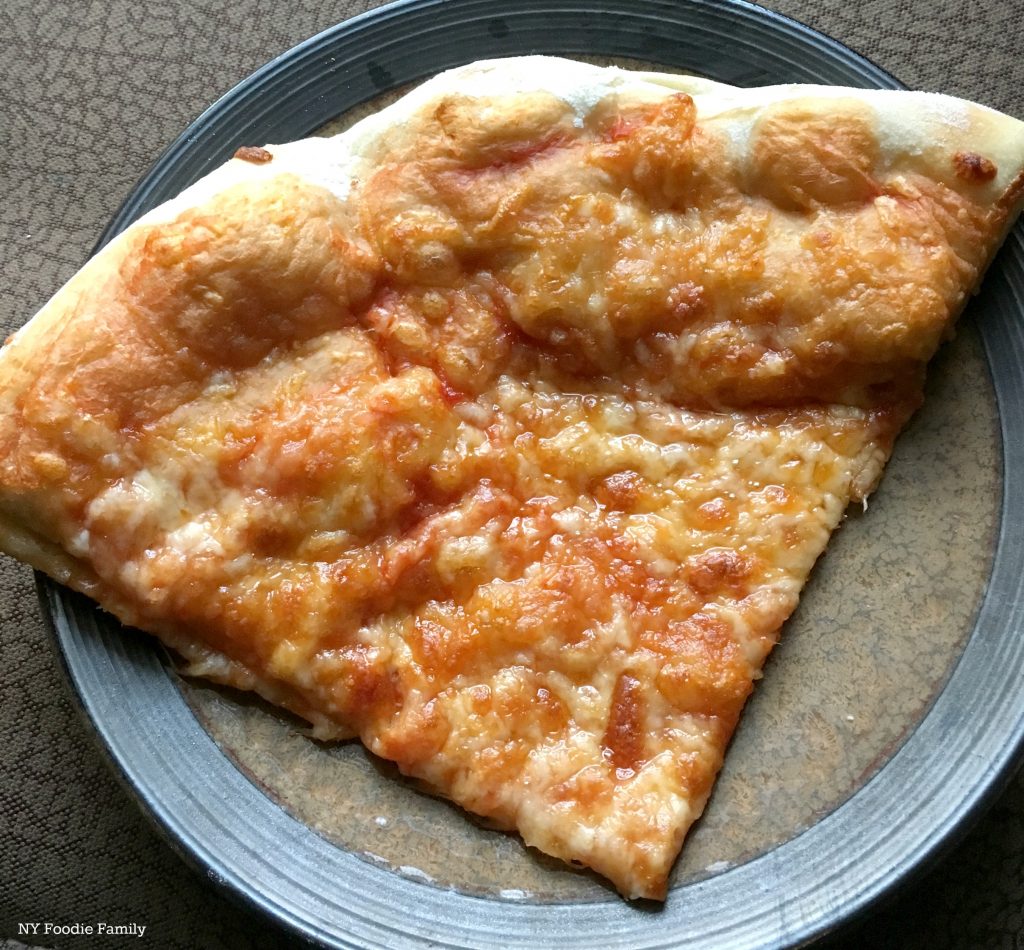 Friday – We made our usual homemade cheese pizza.  Quick, easy and tasty!
What are you having for dinner this week?