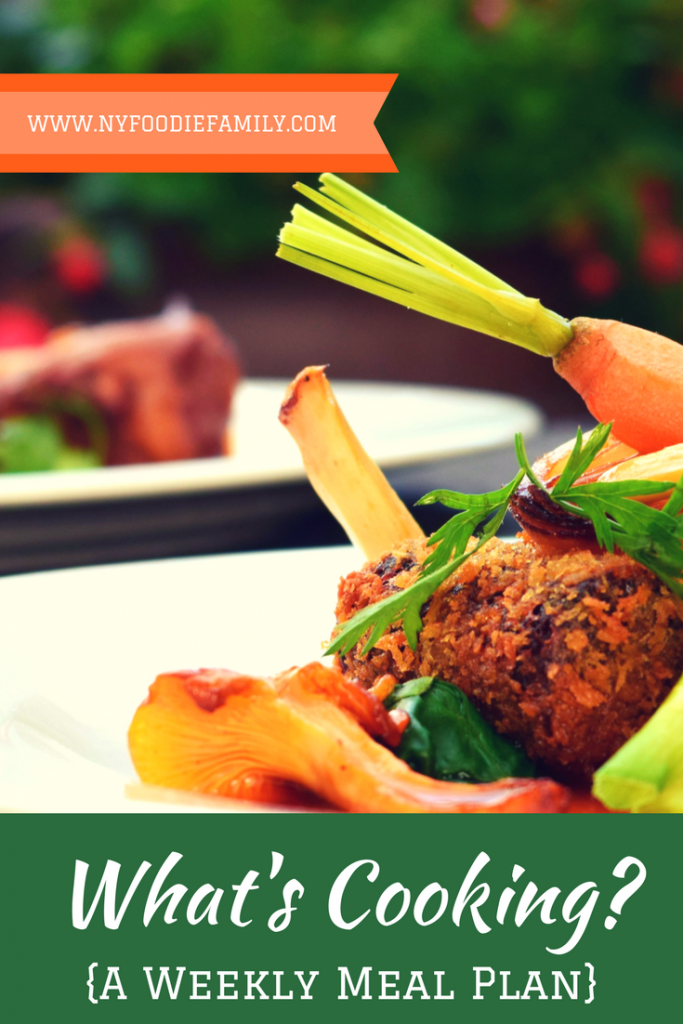 Here's another edition of What's Cooking?, a weekly meal plan providing you some dinner inspiration.  Meal planning is an essential organization tool, ensuring that I get dinner on the table each night.  I try to find new-to-me recipes that are quick and easy.  Hopefully, you will get some ideas for your dinner this week, based on the pictures and reviews of what I made this week!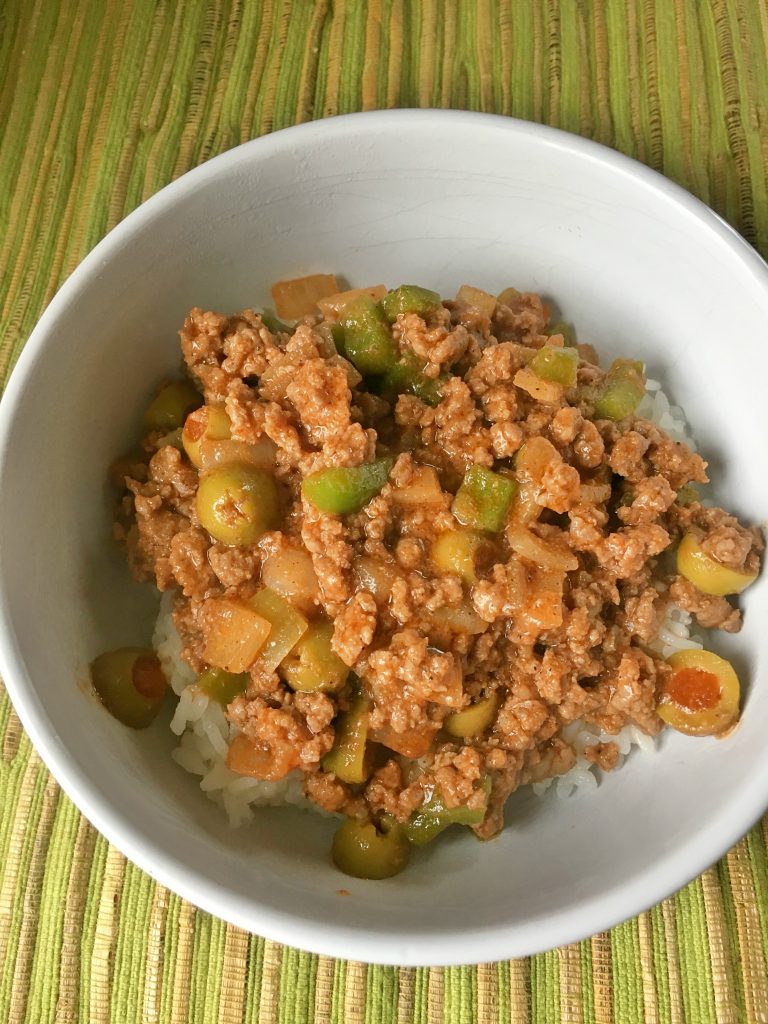 Monday – I made Easy Beef Picadillo from Savory Tooth.  This was easy to make and was really tasty!  I had never made, or even eaten, beef picadillo before, but this was good!  The kids really liked it as well, minus the green olives.  I served it with rice and veggies.
Tuesday – I made Leek-y Chicken and Couscous from Rachael Ray Express Lane Meals.  I've made this dish before and we enjoyed it.  Since it's quick, easy I decided to put it on rotation again….a couple of years later!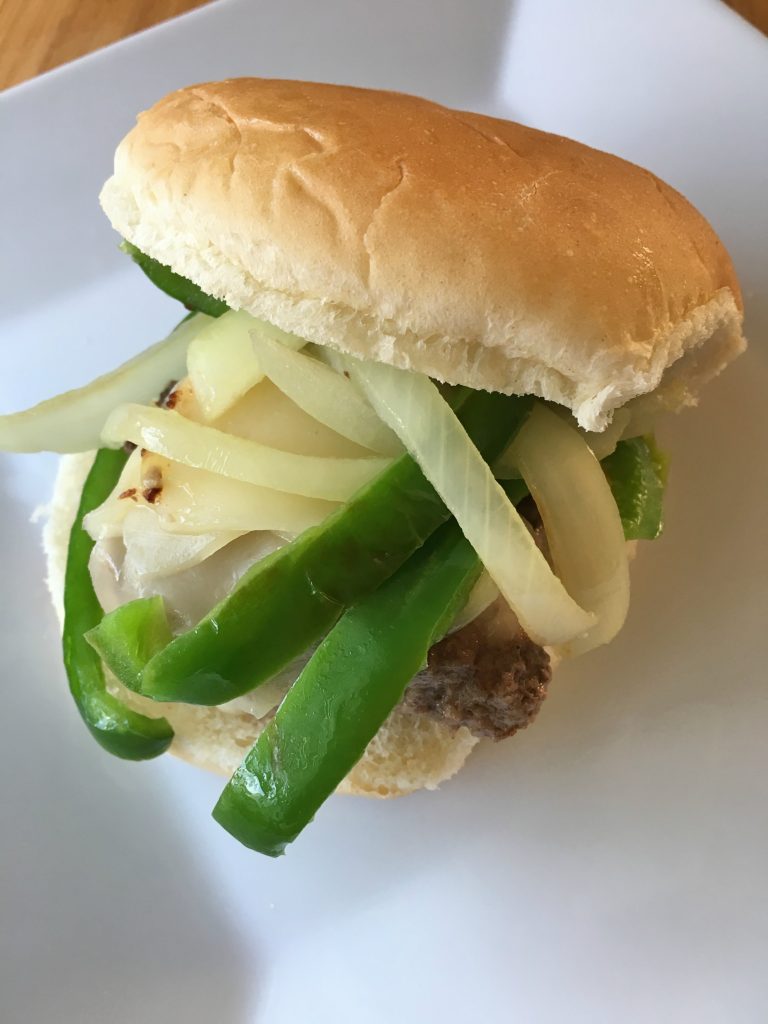 Wednesday – I made Philly Cheese Steak Burgers from Dinner Then Dessert.  I omitted the rib eye steak from the recipe.  I thought that with the beef patty was a bit much.  I discovered that you need a heartier roll than a regular hamburger roll.  Ours got a bit soggy and was difficult to hold the burger with the onions and peppers. After making this, I realized that I've made a burger like this before, just not this particular recipe.  In my opinion, the burger needs more seasoning than just salt and pepper.  Burgers tend to be a fairly quick and easy meal.  They're even quicker when the burgers are pre-made the night before and just need to be cooked.  I served these burgers with fries.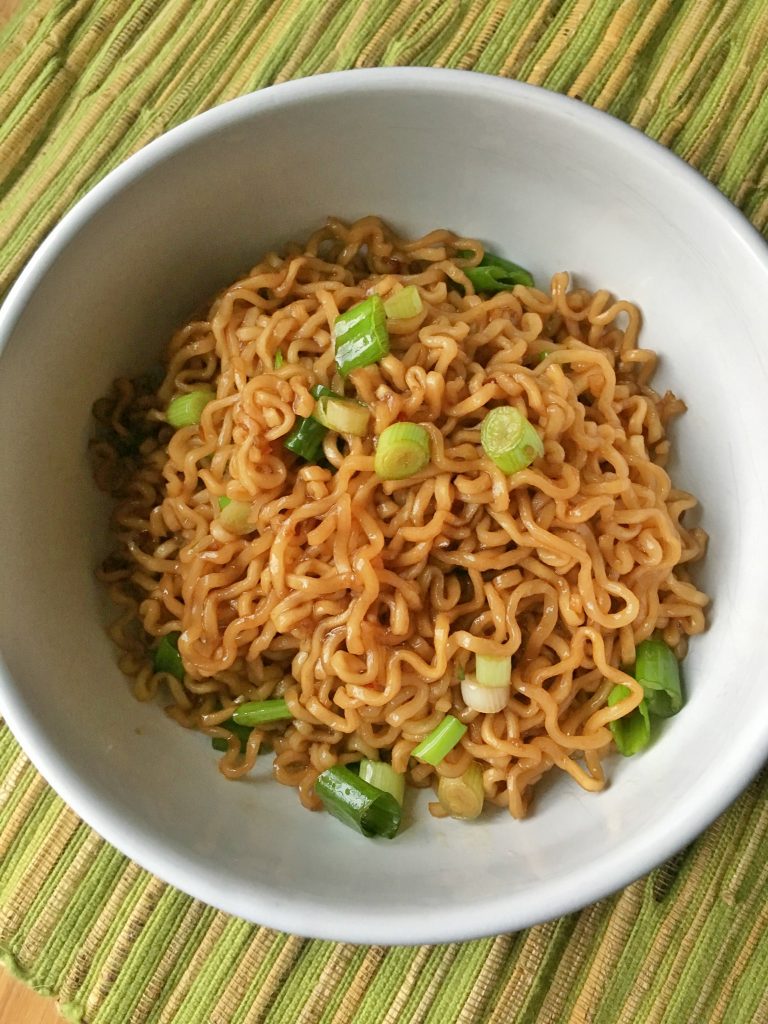 Thursday – I made 15-minute Sesame Ramen Noodles from How Sweet Eats.  This is one of the quickest meals I've made and it's tasty!  I used four packages of ramen noodles for the four of us and there were no leftovers.  I could have probably used one or two more packages of ramen, since there were hardly any noodles left for seconds.  I served this with edamame.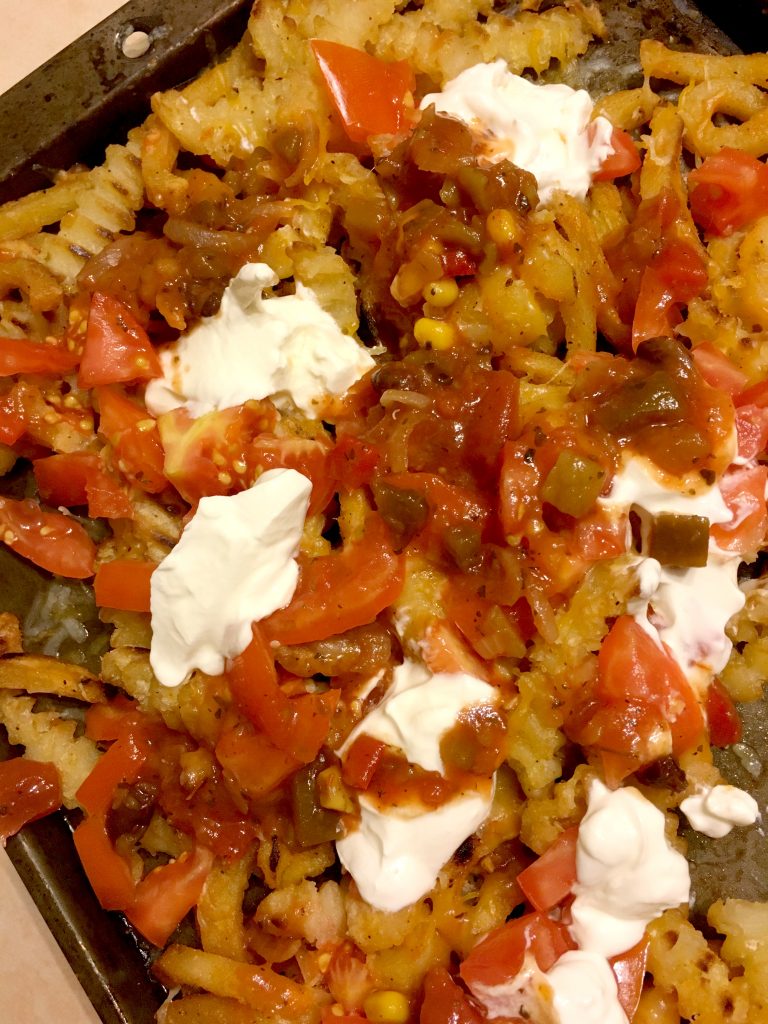 Friday – We had a ton of fries left over from Wednesday's burger night.  My husband decided to make Nacho Fries for dinner.  Unfortunately,  they weren't that great.  It was a great idea, but I guess poorly executed.  He add shredded cheddar cheese, salsa, chopped tomato and sour cream.
What are you having for dinner this week?