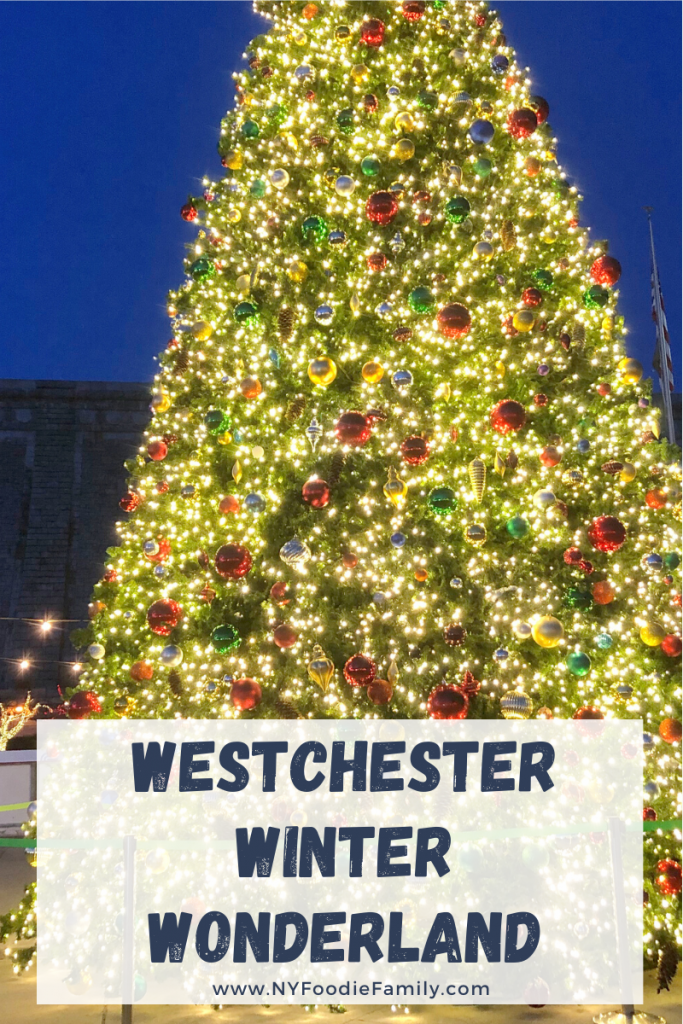 Hey locals! Have you been to Westchester Winter Wonderland yet? This Westchester County attraction is a holiday family must-do. Located at the Kensico Dam Plaza in Valhalla, this is Westchester Winter Wonderland's 6th season of holiday family fun.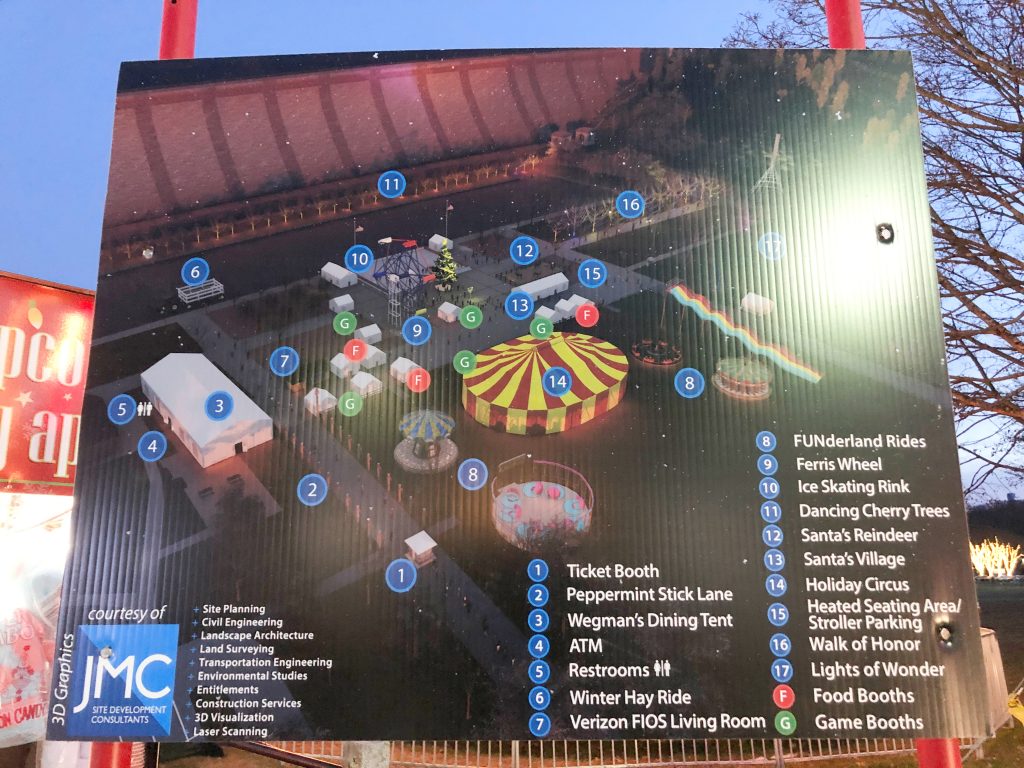 Bundle up and get ready to enjoy all that Winter Wonderland has to offer. When you first arrive, you will be amazed by all of the lights! The attraction is festive and brightly lit with all kinds of colorful lights.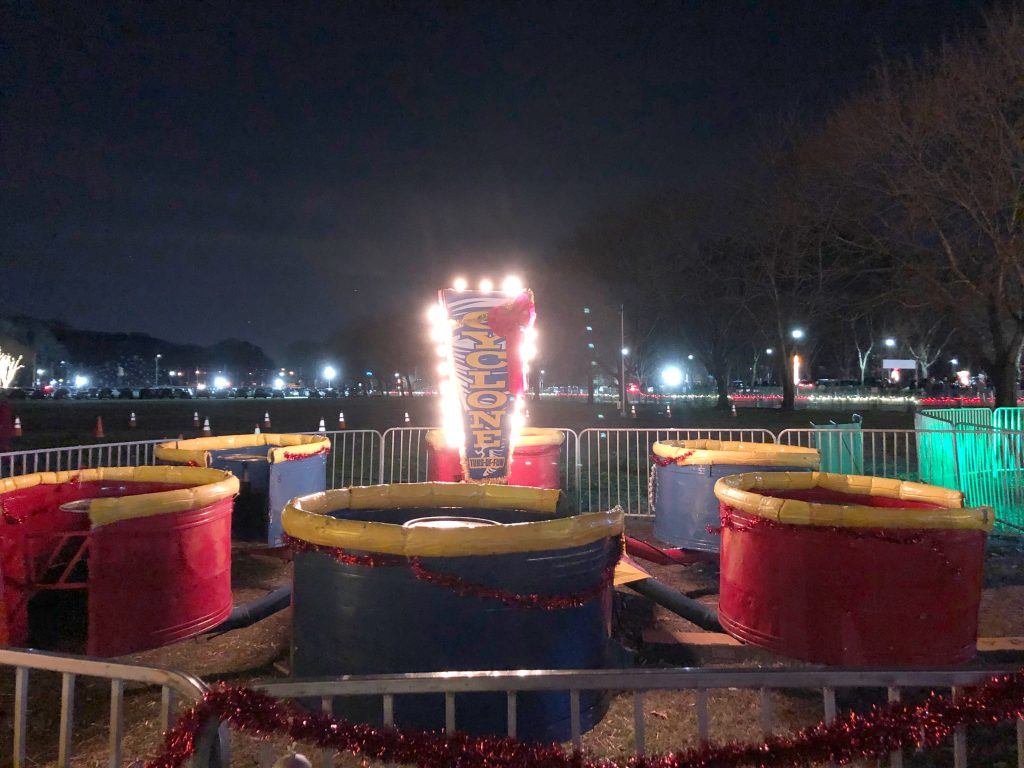 The $20 admission price is all-inclusive. Entertainment, rides, ice skating and a visit with Santa are all included. This year, there are ten rides including a Fun Slide, Ferris wheel, Cyclone and more. Most of the rides are geared towards the younger kids. However, our family enjoyed a ride down the Fun Slide and on the Ferris wheel.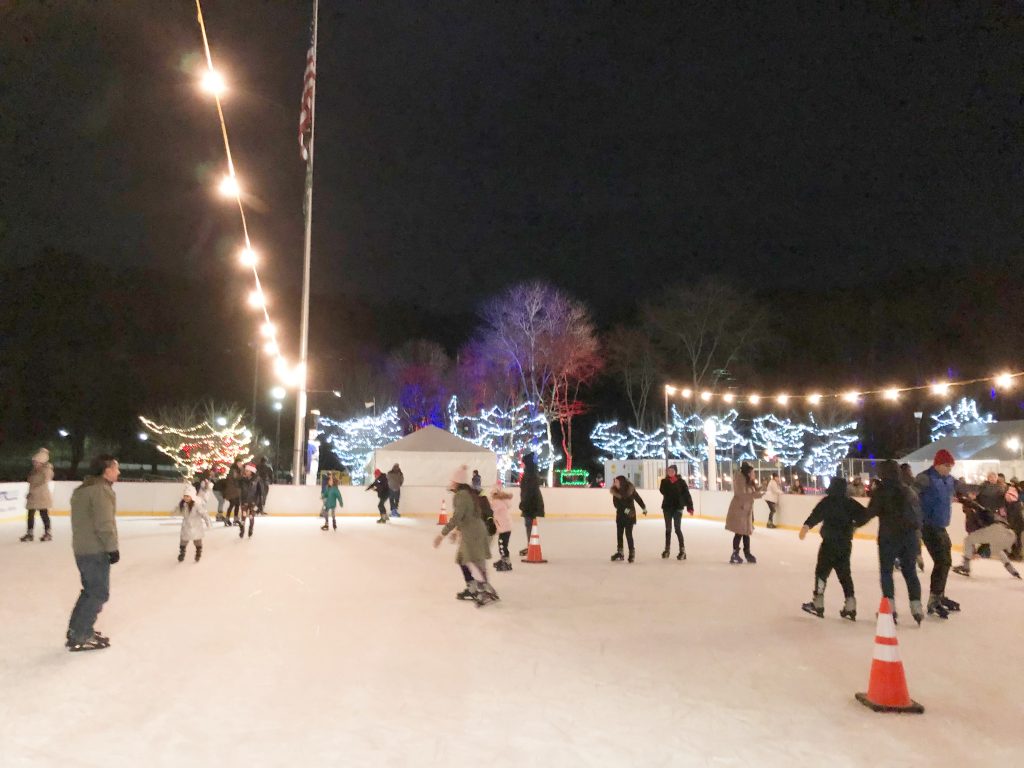 Make sure to enjoy some skating on the ice rink. As I mentioned, skate rentals and ice skating is included in the ticket price. Dana and my son enjoyed some time on the ice. Before skating, you are given a pink wrist band, which is basically a waiver acknowledging and accepting the dangers of the activity.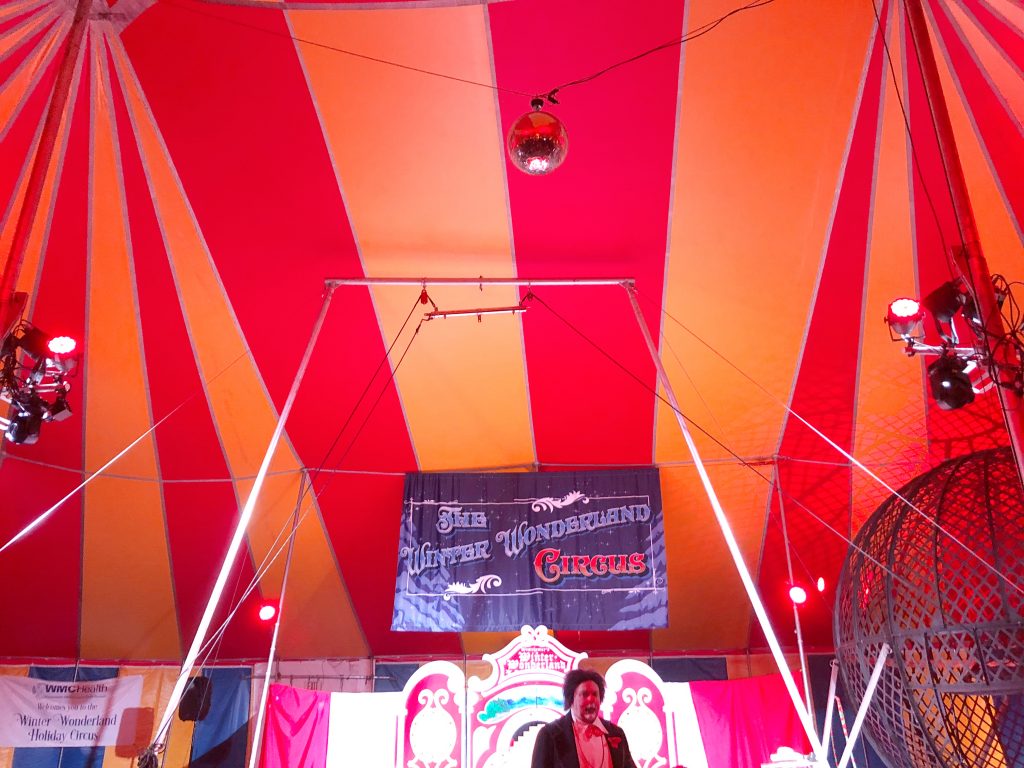 Do not miss the Winter Wonderland Circus performance during your visit. Even Dana and I were impressed with the juggling, acrobatics and other circus acts crammed into the tent.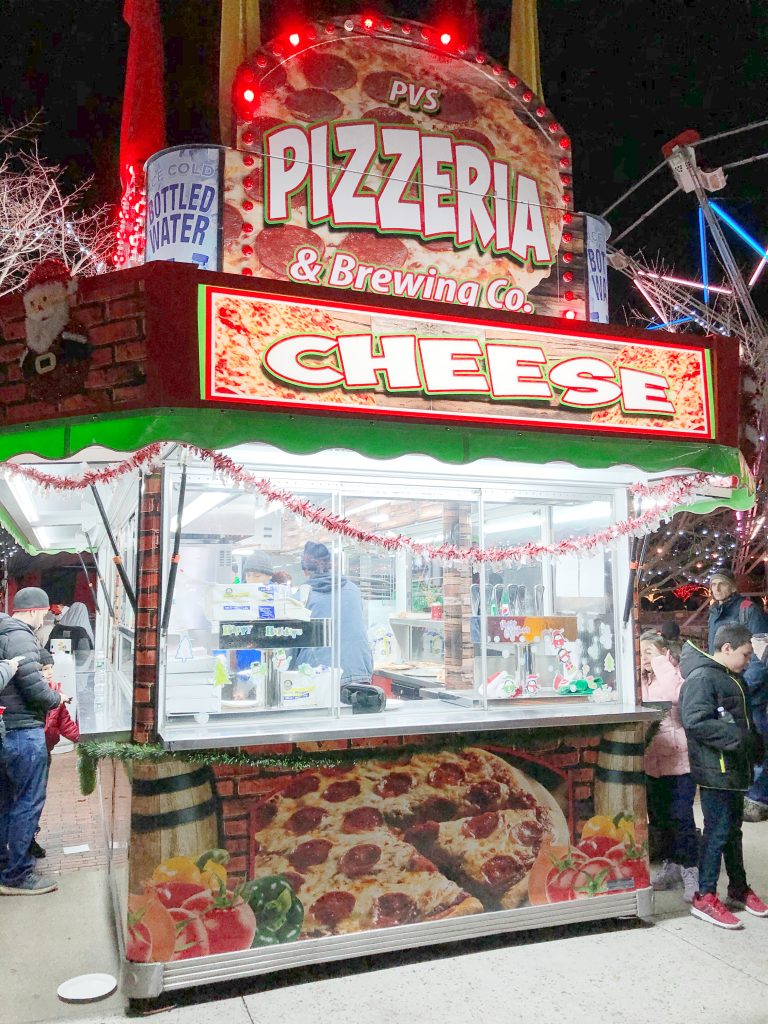 If you are hungry, there is plenty to eat, including pizza, hot dogs, fries and more. Save room for the funnel cake, fries and popcorn too! Plus, there's a heated dining tent where you can eat and warm up!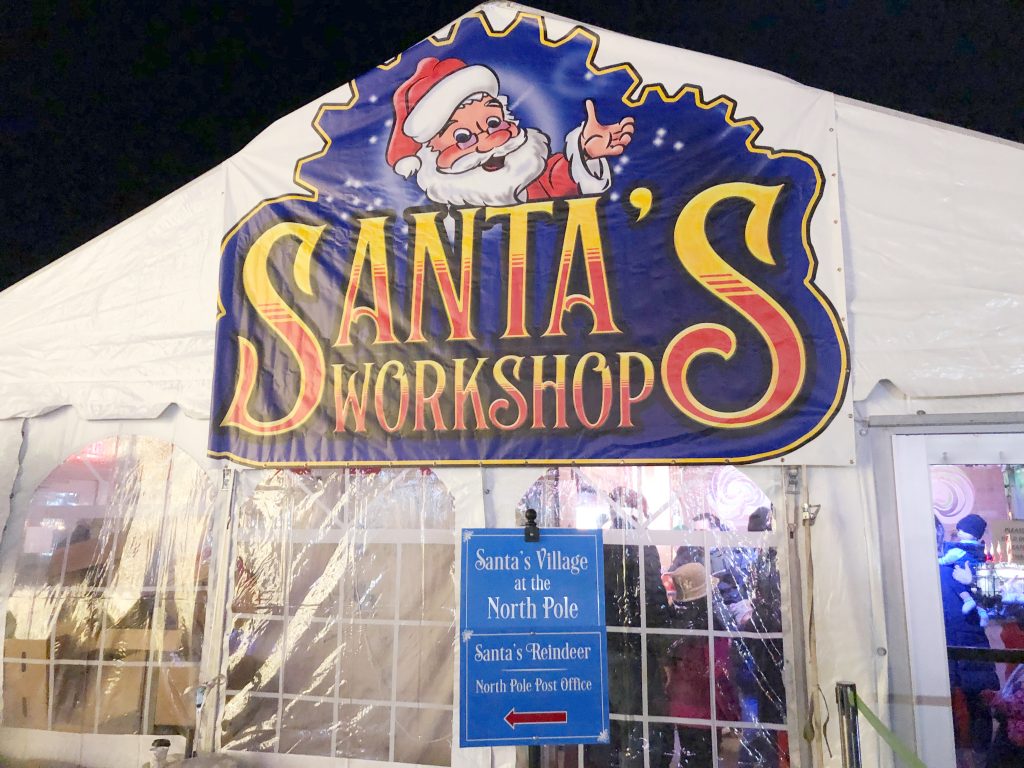 Families with young kids will want to make a stop at Santa's Village at the North Pole. In this tent you get to meet Mrs. Claus and get your picture taken with Santa. Elmo was also inside available for hugs and pictures. This tent had the longest line of any attraction during our visit. Unfortunately, my 11 and 13-year-old would not go anywhere near this tent, even though it was heated!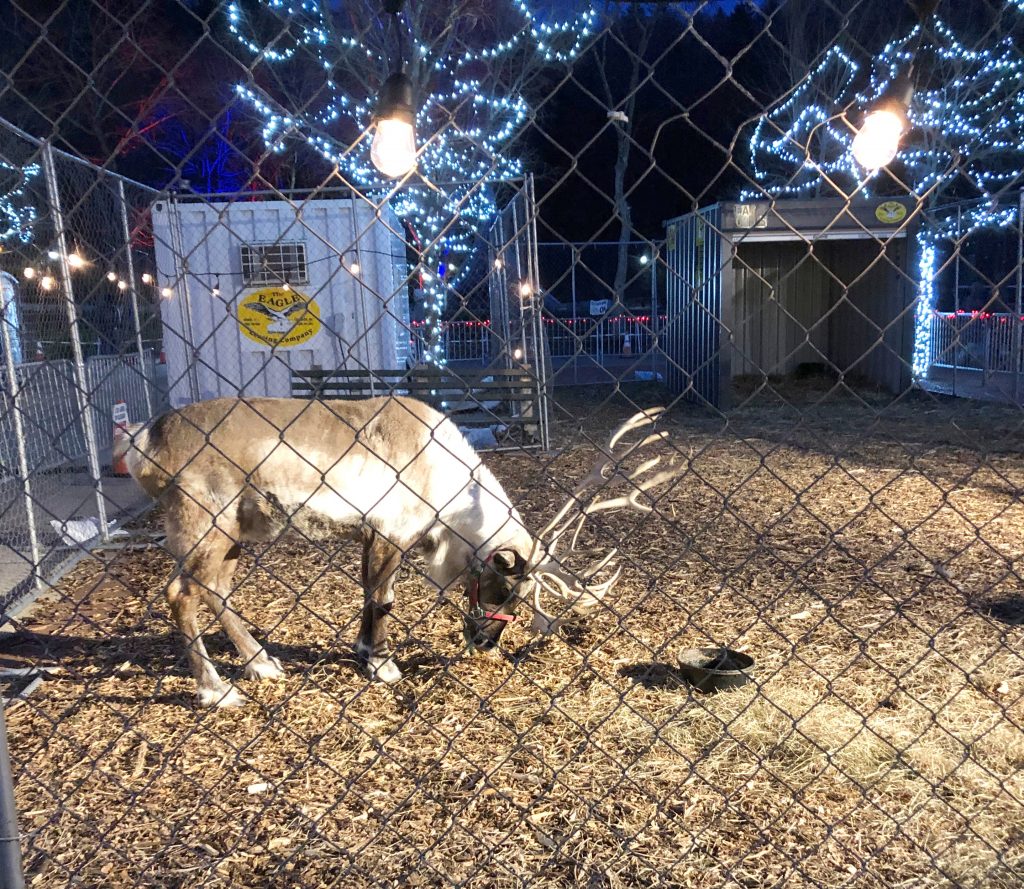 Other attractions include Santa's Reindeer, a hay ride that rides along the dam, and a train ride that travels around the Lights of Wonder display. There are a couple of game booths that have an additional cost.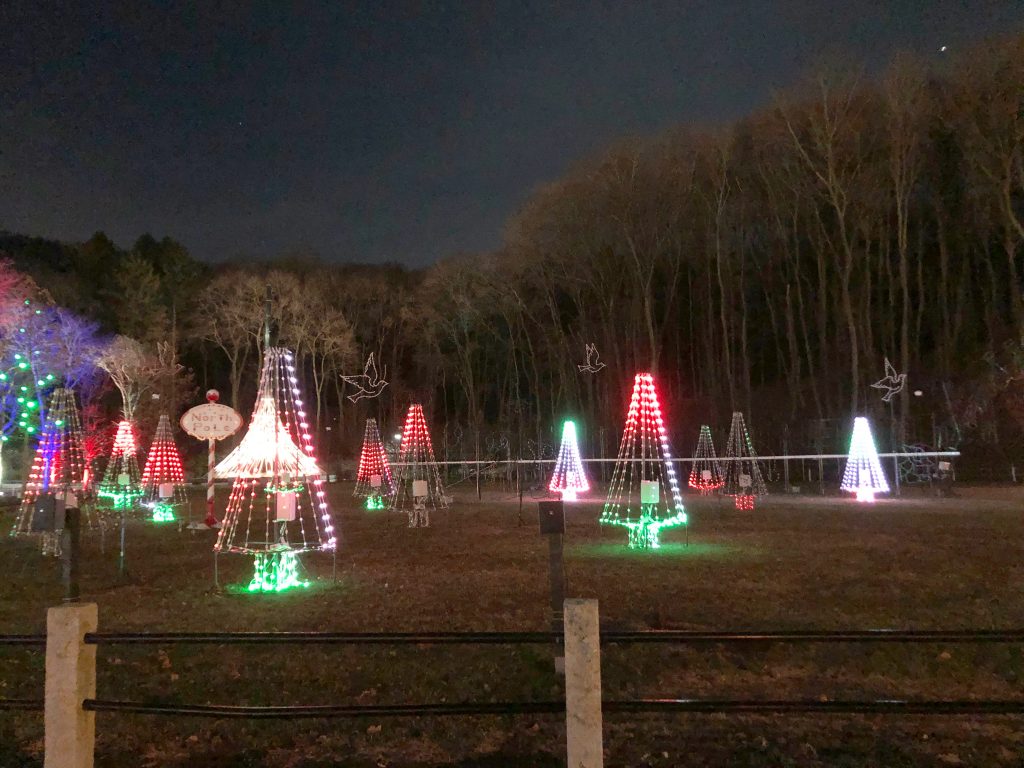 The Lights of Wonder was my favorite attraction at Westchester Winter Wonderland. This is a large colored lights display that is choreographed set to holiday music. Each song has a different combination of lights. If it wasn't so cold, I could have watched this all night long!

Make sure to visit Westchester Winter Wonderland before they close on January 4th! It's a great way to enjoy some winter fun with the family!


(Thank you Westchester Winter Wonderland for hosting NY Foodie Family. As always, all opinions are our own.)
The Details:
Westchester Winter Wonderland
Kensico Dam Plaza
1 Bronx River Parkway
Valhalla, NY 10595
Hours: Fridays (5 PM -9 PM) Saturdays (4 PM – 10 PM) and Sundays (4 PM – 9 PM) November 29 – December 22
Monday – Friday (5 PM – 10 PM) Saturday & Sunday (4 PM – 9 PM) December 23 2019 – January 4, 2020
Closed Christmas Eve and Christmas Day

Tickets:
$20/ticket, Free/children ages 3 and under
Tickets can be purchased online ahead of time and are good for any day that Westchester Winter Wonderland is open. You can also purchase tickets when you arrive.

Parking:
Free – plenty of parking
Tips:
*Get there early to beat the crowds

*Dress warmly! All attractions are outside, except for Santa and the Winter Wonderland Circus. It was very cold the night we visited and we wished we had worn warmer socks and winter boots!

*Food is available for purchase. For price reference, funnel cake costs $6, fries cost $4 and a small cotton candy costs $6. Most food vendors accept both cash and credit cards, but there is an ATM if needed.

*Beer and wine is available for purchase.

*Strollers are not allowed in the circus tent and there is a stroller parking area.