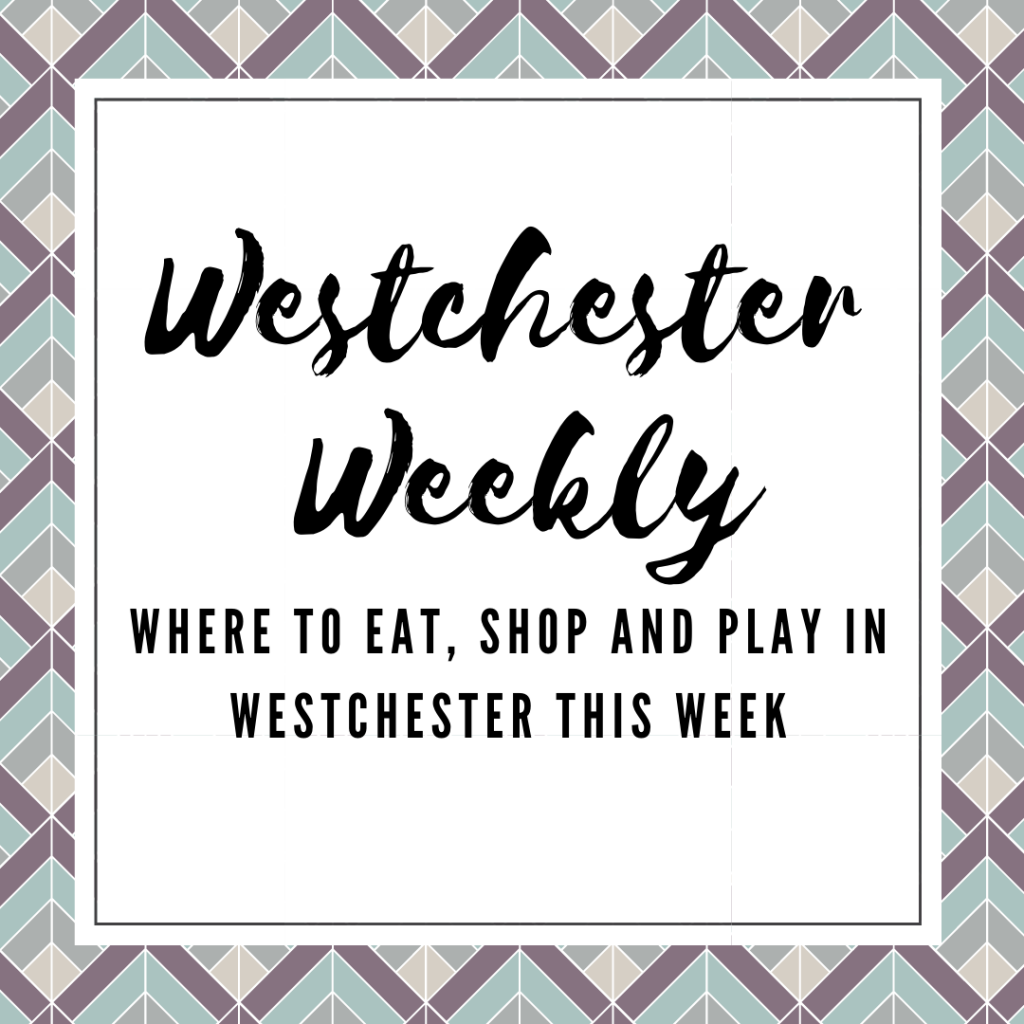 Check out this week's edition of Westchester Weekly to find out where to eat, shop and play in Westchester County this week:

Eat/Drink:

Broccoli's Luncheonette: (Dobbs Ferry) Enjoy all kinds of sandwiches, salads and more at this newly opened lunch spot in Dobbs Ferry.

Hudson Valley Restaurant Week: (multiple locations) Hudson Valley Restaurant Week begins Monday, November 9th and takes place through the 22nd. (Lunch $25.95, Dinner $35.95) Make your reservations now!

Shop: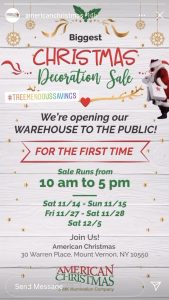 American Christmas: (Mount Vernon) The well-known Christmas Display Company is having a warehouse sale open to the public for the first time! You can shop their Christmas decorations sale November 14, 15, 27, 28 and December 5 from 10 AM – 5 PM.
Apple Farm: (Peekskill) Apple Farm is having their grand opening celebration of their newest grocery store in Peekskill. The grand opening sale is taking place November 6 – November 13.
Bucko Shop: (Peekskill) This new clothing, gifts and home goods shop opens Saturday, November 14th in Peekskill.
Play:

Code Ninjas: (Mount Kisco) Code Ninjas is opening November 19th in Mount Kisco. November 11-November 17 they are holding open houses where families can tour the facilities and learn about their coding and robotics programs. Sign-ups for the open houses is required to limit the number of families at one time.

Exit 5 Live Music: (Katonah) Enjoy listening to the band Exit 5 play live in downtown Katonah. They will be playing their blend of classic rock, 80's, 90's, country, punk and R&B at the gazebo.
Saturday, November 14 at 3:30 PM
Virtual Cooking Classes with Zwillings Cooking Studio: $35/person
Friday, November 13: Virtual "Mexican Fiesta" (6 PM – 8 PM)
Saturday, November 14 : Virtual "Holiday Menu" (3 PM – 6 PM – $45/person)
Sunday, November 15: Virtual "Baking Basics for Kids" (1 PM – 3 PM)
YoFiFest: (Yonkers) The 8th Annual Yonkers Film Festival is taking place November 6 – 15. This year all of the films are available Virtual On Demand (VOD) with scheduled live talkbacks with the filmmakers. Check out the site for a listing of the films and live event schedule.
Upcoming Events:

Katonah Museum of Art Jewelry Show: (Katonah) This year's show will be virtual, where you can purchase, "a diverse array of contemporary jewelry from a curated selection of artisans." (December 1-4)

Westchester Winter Wonderland: (Valhalla) This year's Winter Wonderland will be a 1.2 mile drive-thru experience featuring lights and music. (November 27 – January 3)
White Plains Holiday Market: (White Plains) This holiday pop up market will feature over 40 vendors. (December 3 – 13)