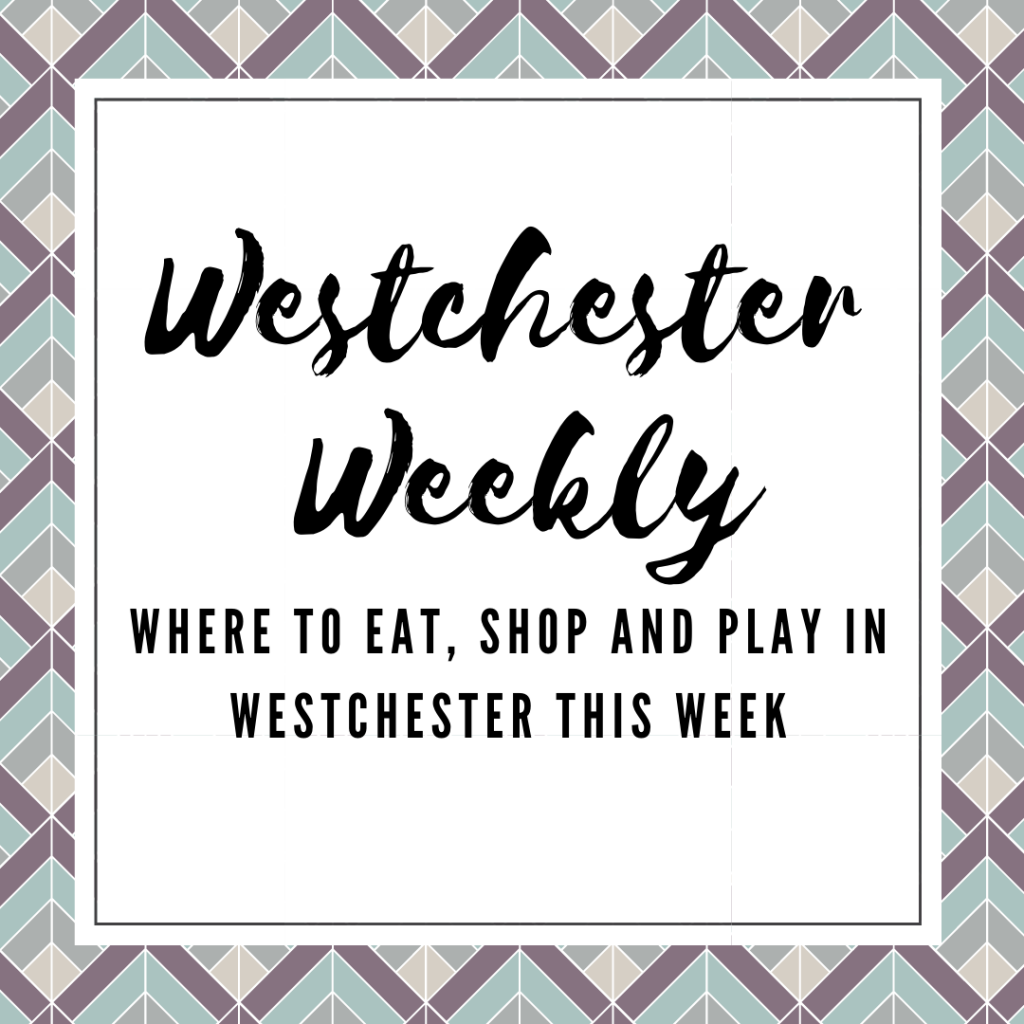 Check out this week's edition of Westchester Weekly to find out where to eat, shop and play in Westchester County this week. Please check directly with the venue for the most up-to-date information.
Eat:
Yonkers Downtown Takeout Week: (Yonkers) Beginning January 25th through February 6th, eleven Yonkers restaurants are offering a special $40 takeout package. These deals have to be called in and are not available via apps.
25 North: (Mamaroneck) This Italian restaurant is offering a curbside take out special until Sunday. Use promo code: 25Northathome for 20% off your entire take out order.
Tuesday, January 26th: (Tarrytown) Chef Dale Talde's Goosefeather is holding a Taco & Ramen Pop-up. Lobster tacos and lobster ramen will be served. $34/2 tacos and ramen, $38/3 tacos and ramen. Takeout orders were due by Sunday. However, you can dine in and write "taco pop up" in your reservation notes.
Saturday, January 30th: (Dobbs Ferry) The Cookery is offering a special Breakfast Sandwich Box available for pick-up on January 30th. Each box is $65 and serve 2-4 people. The box includes a choice of four sandwiches, crispy hash browns, a yogurt granola bowl and Cookery cold brew. Plus, there are several different add-ons available including salmon pastrami, bacon, biscuits and more.
Saturday, January 30th: (Larchmont) Starting Saturday, January 30th, Vintage 1891 in Larchmont will be serving brunch, starting at noon.
Sunday, January 31st: (Tuckahoe) From 1 PM – 5 PM on Sunday, Cousins Maine Lobster food truck will be at Broken Bow Brewery in Tuckahoe so you can fill up on all the lobster rolls while you enjoy a pint or two. (They will also be back Saturday, February 27th from 1 PM – 7 PM.)
New Menu Items:
Captain Lawrence Mount Kisco: (Mount Kisco) Only available at the Mount Kisco location, Captain Lawrence has introduced chicken & lemon grass or kale & veggie dumplings topped with red cabbage, radish and scallions tossed in a soy beer hoisin sauce.
Moderne Barn: (Armonk) Moderne Barn has added Ravioli Cacio E Pepe house-made ricotta and mushroom ravioli with pecorino romano, black truffle oil and micro greens to their menu.
Ongoing:
Downtown White Plains Restaurant Month: (White Plains) This is the last week to enjoy the first Downtown White Plains restaurant month. Through January 31st, select restaurants are offering Prix Fixe lunch ($20.95), dinner ($30.95) and 2nd tier dinner ($40.95) specials.
Shop:
Ongoing:
Saturdays: (Mamaroneck) Shop the Mamaroneck Winter Farmers Market at Harbor Island Park from 9 AM – 1 PM. There will also be a textile recycling collection at this week's farmers market.
Wednesdays: (Yorktown Heights) Winter Farmers Market at the Jefferson Valley Mall January 6 – April 7 at the Jefferson Valley Mall on the upper level near the food court. The market will take place from 1:30 – 5:30 PM every Wednesday through April 7.
Play:
Thursday, January 28th: (Mamaroneck) Modern on The Rails will be hosting trivia nights every other Thursday. Trivia is this Thursday, January 28th at 7 PM with a special trivia night snack menu available. Please make sure to call to reserve your spot (914) 777-9300.
Friday, January 29th: A Maze in Pottery "Winter (Love) Bird" Chip 'n' Dip Adult Online Class: (Virtual) A Maze in Pottery is hosting an online adult painting class on Friday, January 29th from 7:00 PM – 8:30 PM. The class is $34.90 and participants will paint a "Winter (Love) Bird" Chip 'n' Dip dish. Materials can be picked up a the store or delivered (for a charge). Registration closes 3 days before the event.
Friday, January 29th: The Pottery Factory Valentine Seascape Workshop: (Mount Kisco) On January 29th from 6:30 PM – 8:30 PM enjoy creating a valentine resin pour seascape at The Pottery Factory. Participants can bring their own beach memorabilia to include in the resin pour. Safety goggles and gloves are provided. This is a BYOB, adults only event. $49 for a 8×10 seascape frame, $59 for a 10×13 seascape frame.
Friday, January 29th: (Katonah) Jay Street Cafe holds a trivia night, every Friday night hosted by Let's Go Trivia. Email to make your reservation, as seating is limited!
Saturday, January 30th: (Rye) Visit downtown Rye to see snowflakes decorated by kids in grades K-5 displayed in the storefronts. Participate in a snowflake scavenger hunt with snowflake cookie prizes.
Ongoing:
(January 30 – February 7): Teatown Hudson River EagleFest – This year there will be no festival at Croton Point Park. Instead, there are both virtual and limited attendance in-person events taking place January 30th – February 7th. Registration is now open for the various programs.
Yoga Classes: (Yorktown Heights) FREE yoga classes are offered at the Jefferson Valley Mall on Mondays at 10 AM, Thursdays at 10 AM, Wednesdays at 5:30 PM and Saturdays at 10 AM. Classes are held on the bottom floor in the former Gap store, across from Auntie Anne's Pretzels. Remember to bring a yoga mat and wear a mask.
In the Area:
Sunday, January 31st: (Beacon) Sunday, January 31st is Hudson Valley Free Day at the Dia: Beacon. The museum is open 10 AM – 4 PM. Advanced registration is required.
Saturday, January 30th: (Garrison) Enjoy eagle viewing at Boscobel House and Gardens with Constitution Marsh Audubon and Putnam Highlands Audubon. Two hour time slots are available from 9 AM – 2 PM. Admission is $12/adult, $10/senior, $6/children (age 5-18), Free/children under 5. Advance registration is required. All participants must bring their own viewing equipment (binoculars, scopes, etc.) Masks are required. (This event will also take place on Saturday, February 6th.)

Upcoming:
February 6th: Bestie Bash Hearts & Crafts at Pizzazzles in the Jefferson Valley Mall. This free event takes place from 11 AM – 12:30 PM and includes a DJ, crafts, prizes and fun.
February 6th: Tapping The Trees at Muscoot Farm 10 AM – 2:30 PM, 30-minute timeslots, $20/family

February 6th: Make a Polar Bear with polymer clay workshop at The Rye Arts Center

February 7th: Quenas Restaurant 10th Anniversary Celebration 2 PM – 9 PM with a special $55 tasting menu.

February 7th – March 21st:  Maple Sugaring at Muscoot Farm 10 AM – 2:30 PM, 30-minute time slots, $20/family
You May Also Enjoy Reading: