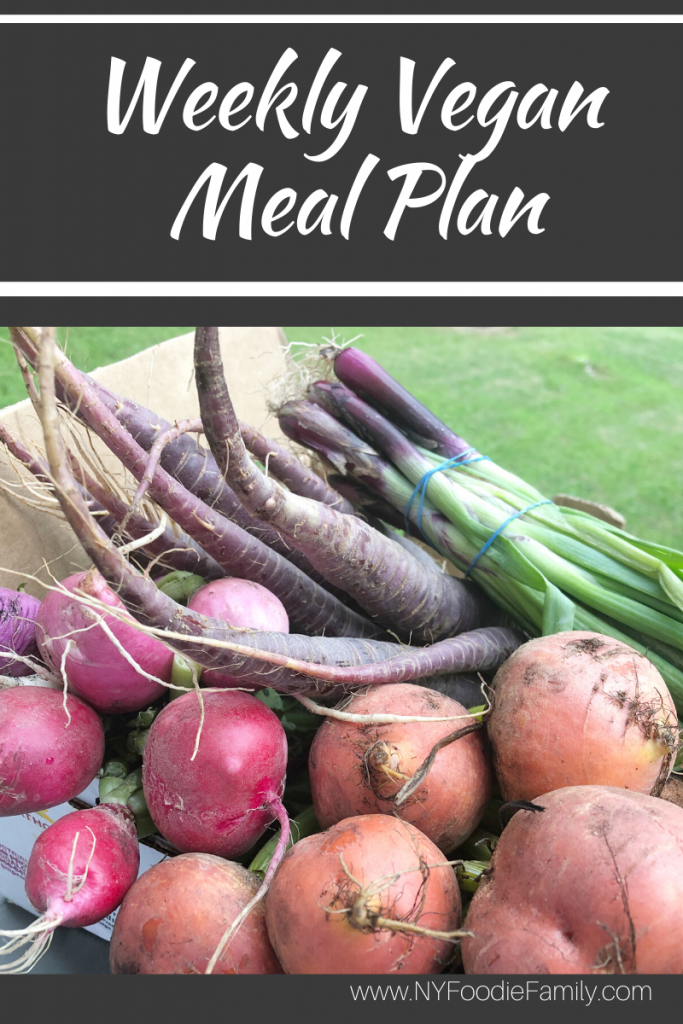 Check out this week's vegan meal plan. With pictures, recipe links and reviews, hopefully you will find something tasty to make! This week's menu includes fajitas, pizza, pasta and more. There were so many tasty recipes this week that we recommend!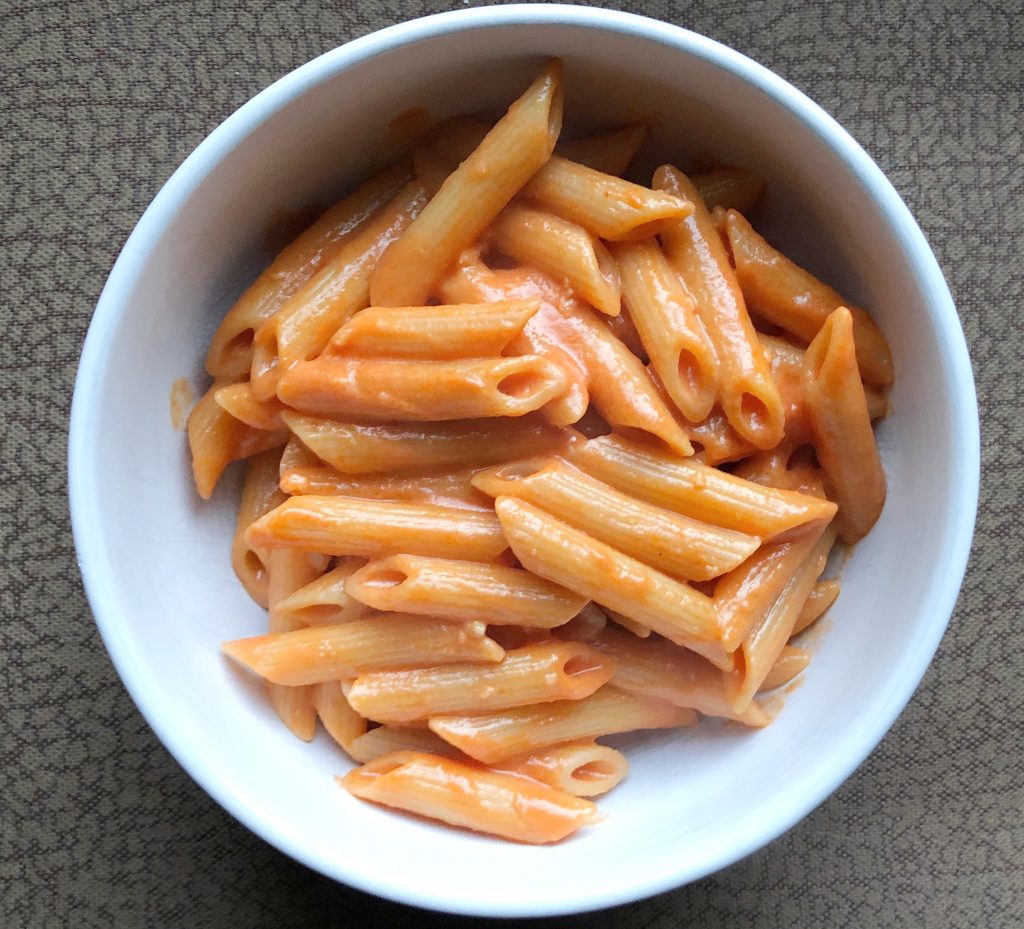 Sunday: 5 Ingredient Vegan Vodka Pasta – We were out Sunday and got home late. We thought about ordering takeout. But I had this recipe on our menu plan for the week and decided to cook instead. This is super quick and easy to make! We were eating it faster than if we had ordered and picked up takeout. The coconut milk gave the sauce a slightly sweet taste. It tastes a little different than non-vegan penne vodka….because heavy cream! But this was a tasty vegan version.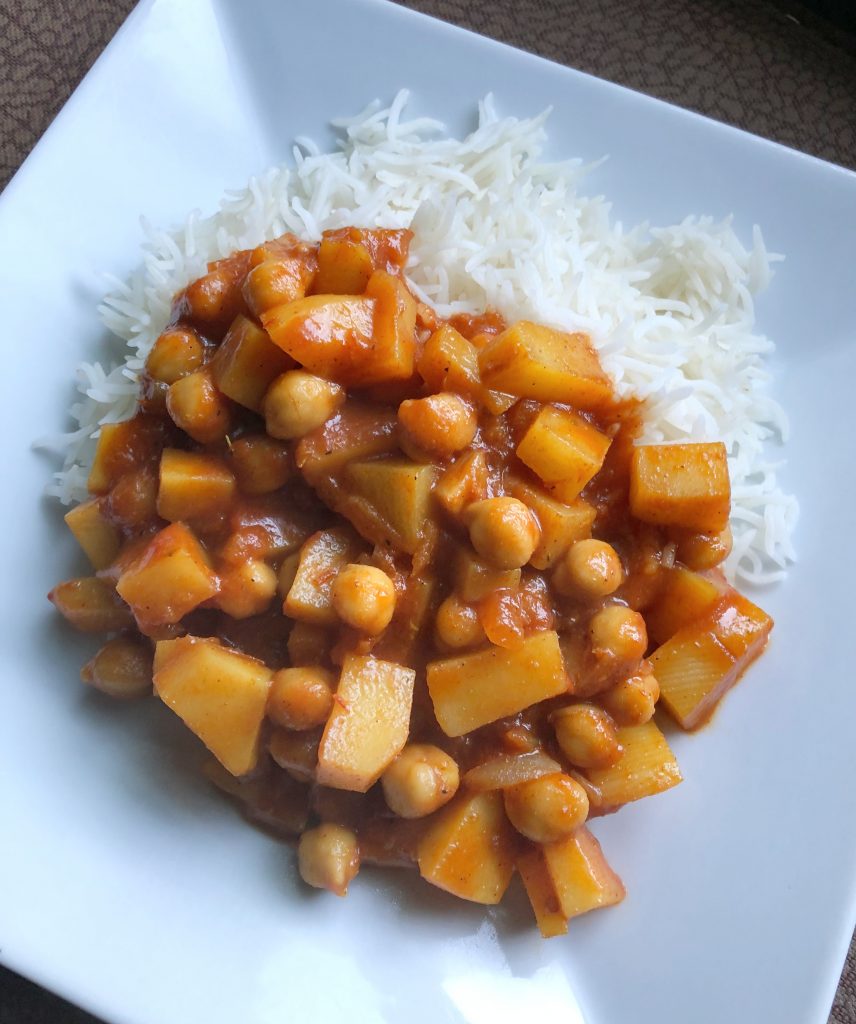 Monday: Vegan Bombay Potatoes – I made this for dinner a couple of weeks ago and my daughter loved it so much, she chose to make it again for her recipe this week. It's easy to put together and very tasty! We served with Basmati rice and naan.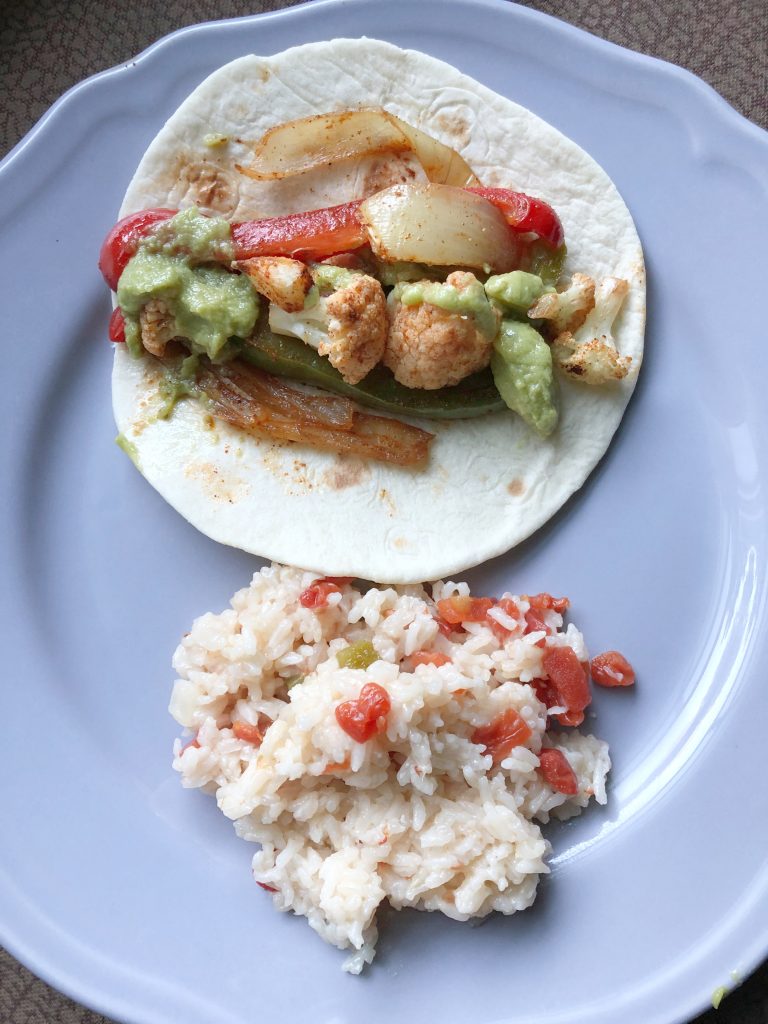 Tuesday: Sheet Pan Cauliflower Fajitas with Instant Pot Spanish Rice – These cauliflower fajitas were delicious and so easy to throw together. I made Instant Pot Spanish Rice from the same blog, but that didn't come out as expected. First, note to self, read number of servings before preparing the recipe. I started making the recipe and when I saw I had to add 4 cups of rice, I knew it was going to make A LOT! If I had previewed the recipe first, I could have halved it. The rice came out a bit mushy, almost porridge like. It wasn't bad, just not the consistency that we are used to.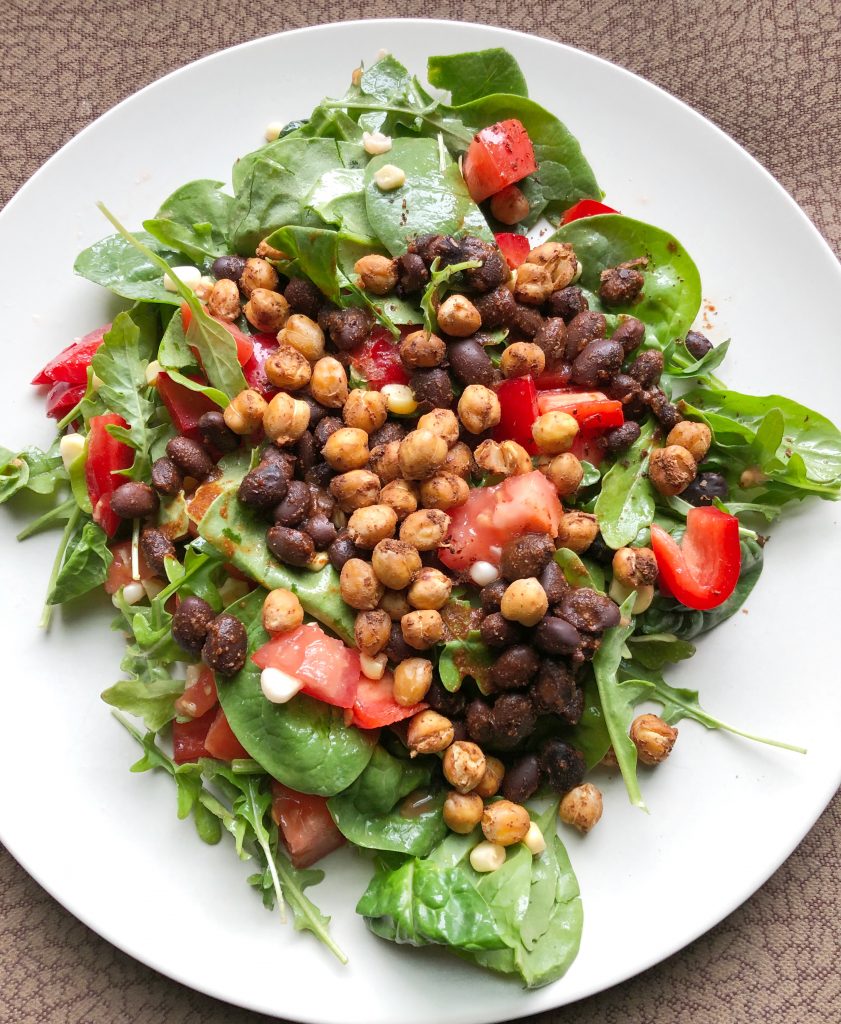 Wednesday: Healthy Taco Salad – This was my son's recipe of the week. There was little actual cooking involved. There were no avocados at the store when we did the grocery shopping, so we had to do without. But, they would have been a great addition to this salad. This is a light recipe. But even with chickpeas and black beans, we all felt hungry later that evening.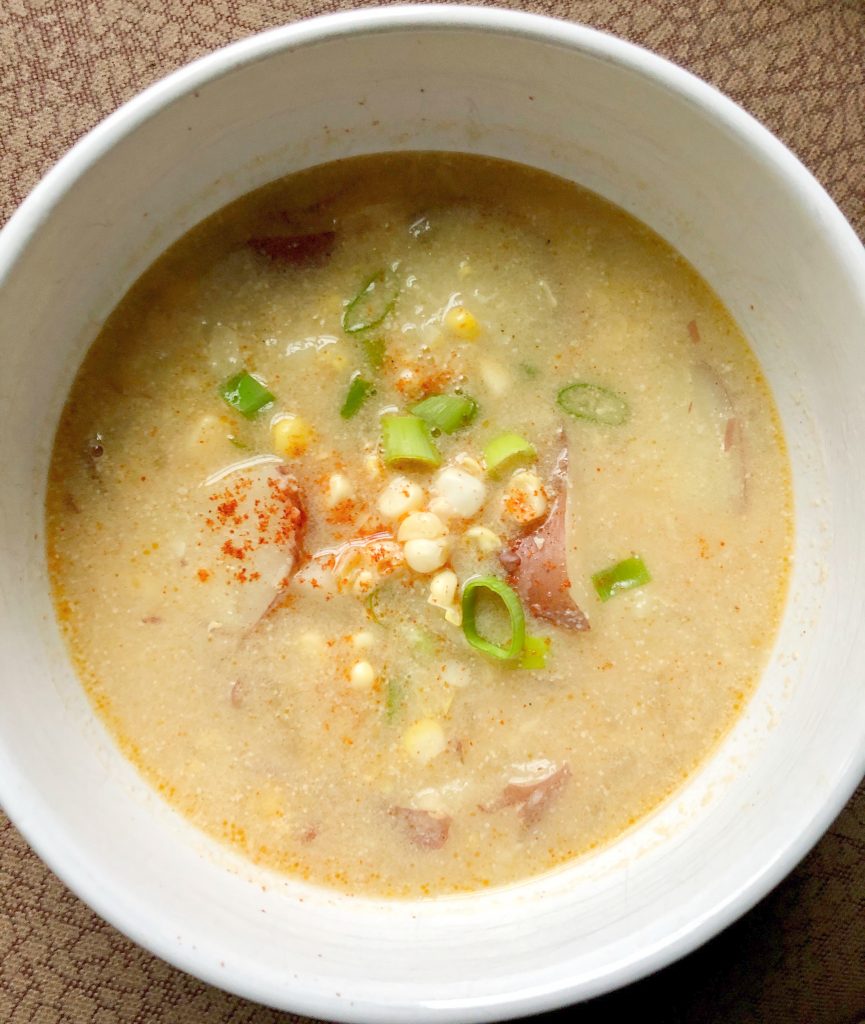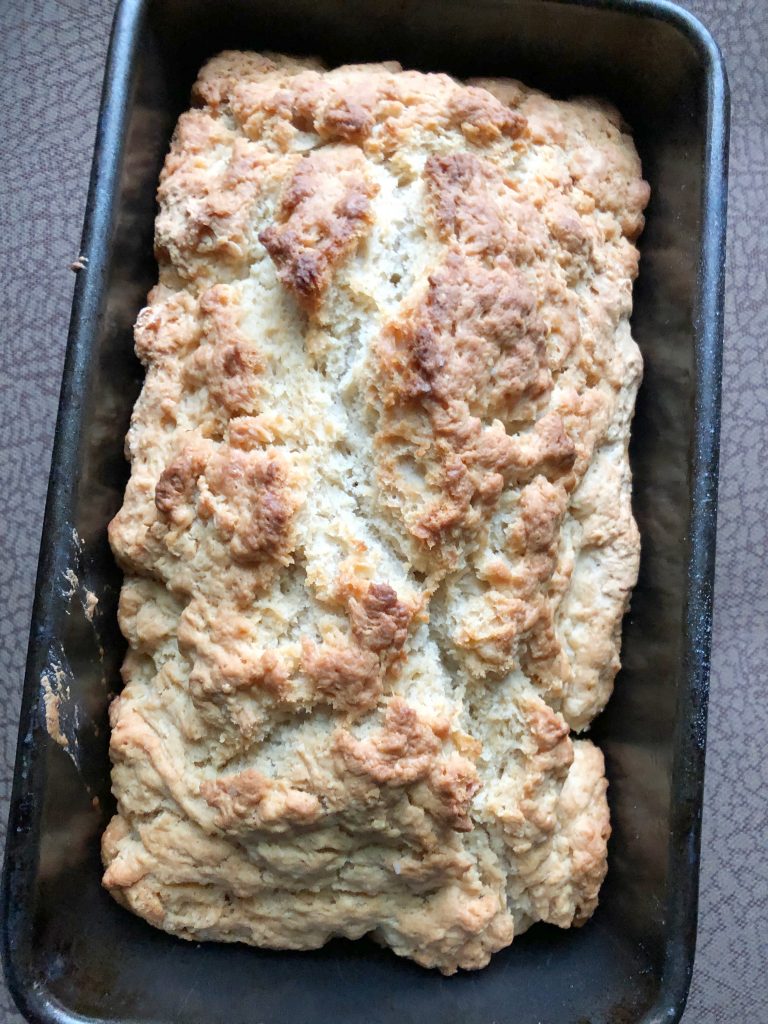 Thursday: Simple Summer Corn Soup with Beer Bread – Dana made this soup for dinner along with Beer Bread. We've been finding the corn at the supermarket has been super sweet. The soup was tasty and easy to make.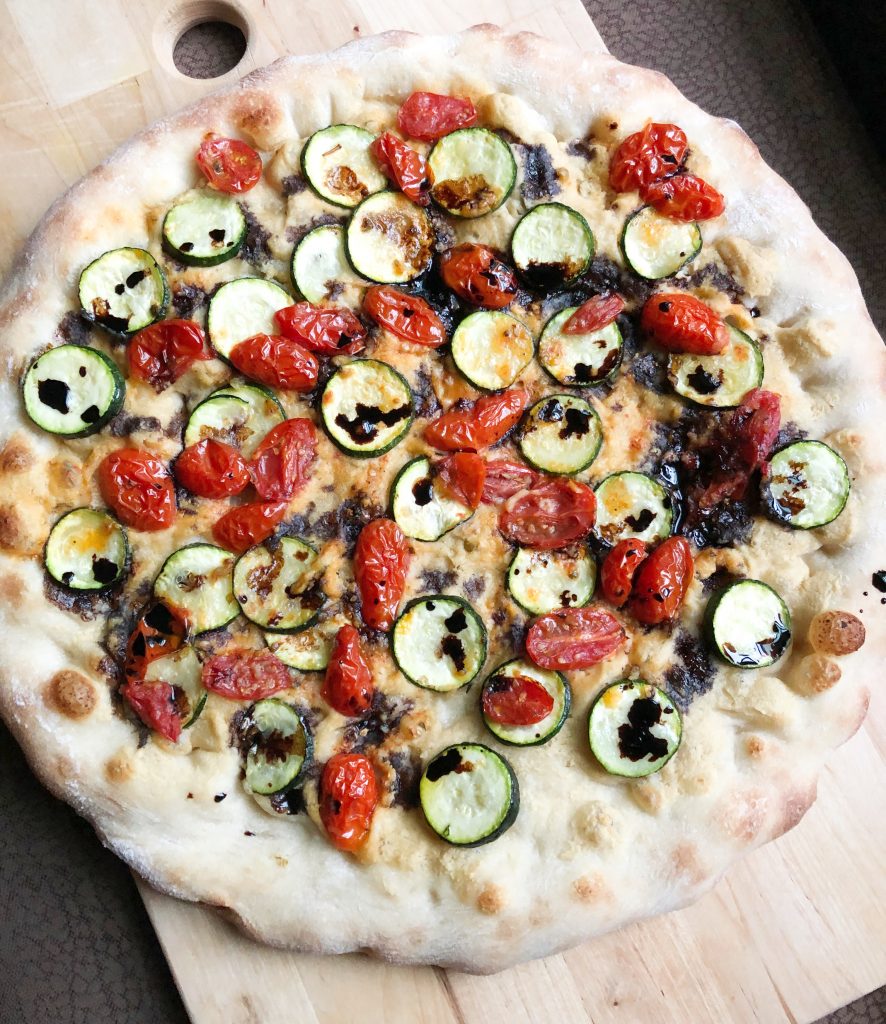 Friday: Vegan Zucchini & Hummus Flatbread – The original recipe that I linked to actually calls for eggplant. But since the kids aren't big fans, I swapped it with zucchini. We made this into pizzas using dough from the grocery store. This was really good and we will be making it again!
Saturday: Veggie Burgers and Tater Tots – No recipe here. This is our go-to lazy lunch or dinner. I took some frozen veggie burgers and cooked them in a pan. I realized that we didn't have any hamburger buns so I had my burger on a tortilla and everyone else ate theirs without a bun. We topped them with vegan cheese, lettuce, tomato and onion. This is a quick and easy meal that I served with some tater tots cooked in the air fryer.
Recipe recommendations of the week: 5 Ingredient Vegan Vodka Pasta, Sheet Pan Cauliflower Fajitas, Vegan Bombay Potatoes and Vegan Zucchini Hummus Flatbread.