Happy Columbus Day!  It's Monday, which means that it's time for another weekly meal plan.  If you are looking for some dinner time inspiration, my weekly meal plan is the place for you. Each week I showcase what was on my previous week's meal plan, with pictures, recipe links and my family's review of each dish.  There are so many food blogs, cookbooks and recipes out there and I am always on the lookout for new family-friendly recipes to try.  If you are new to meal planning, read more about how I make my weekly meal plan.
Saturday:  We were out shopping for most of the afternoon and had a late lunch (hello Chick-fil-A!).  On the way home we stopped at Stew Leonard's and picked up some soup to have for a light dinner.
Sunday: We were at the Baptism of my friend's son. We ate a late lunch/dinner (linner) after the ceremony at the celebratory reception.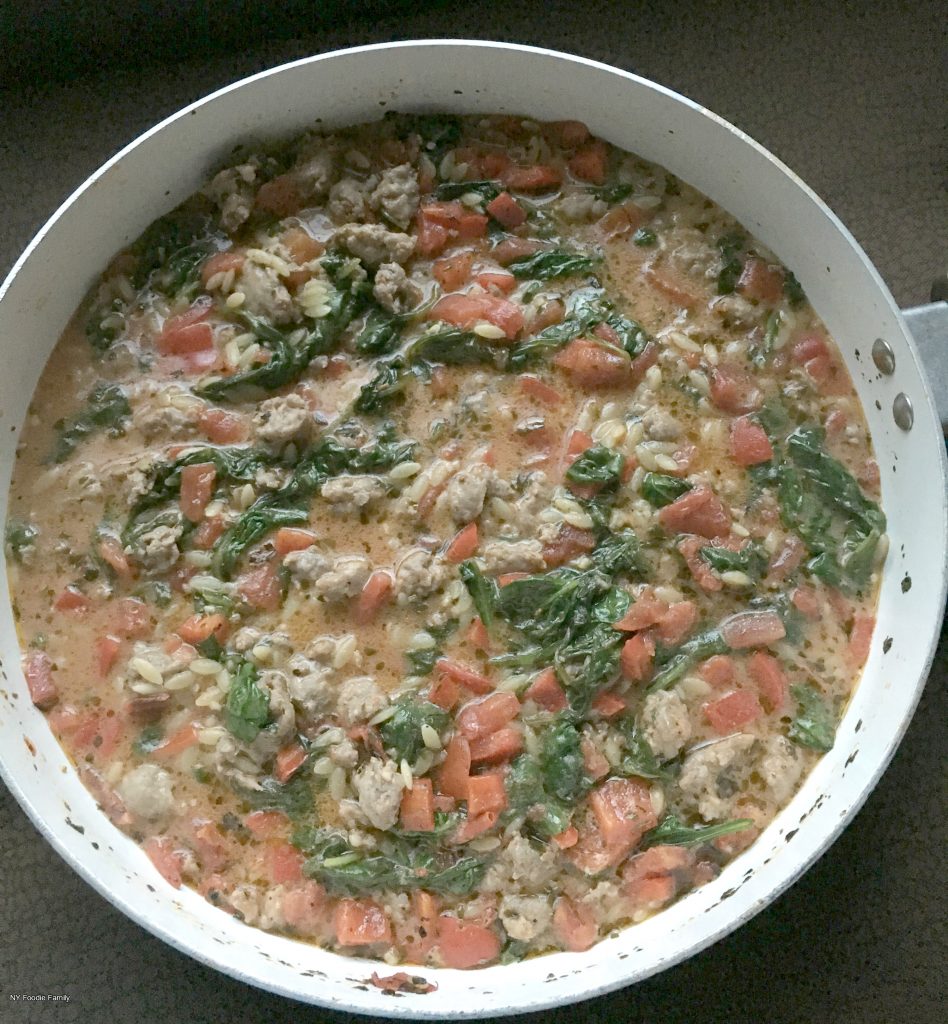 Monday:  I made One Pot Creamy Tomato Orzo from Lovely Little Kitchen.  I think this came out a little more liquidy than it was supposed to be, but it was tasty. Instead of heavy cream I used half-and-half, so this probably wasn't as creamy as intended either. I enjoy one pot meals because less clean-up is always a win.  We all enjoyed this meal.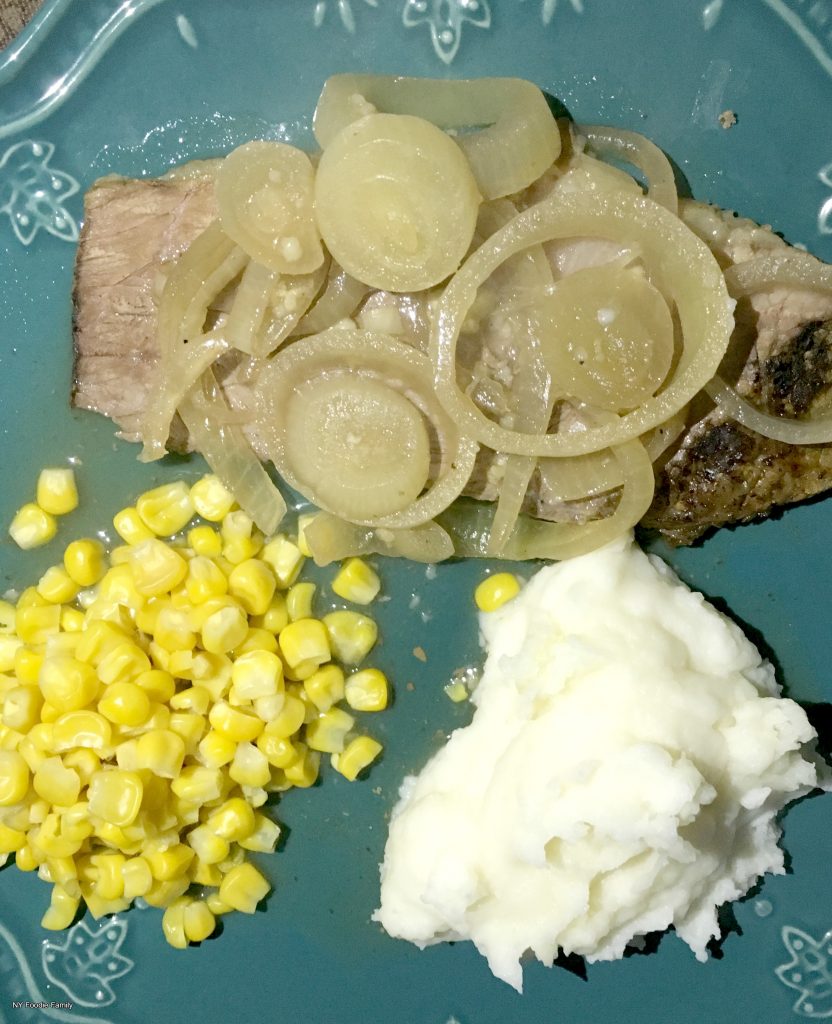 Tuesday: I made Bottom Round Roast with Onion Gravy from allrecipes.  I had high hopes for this, expecting a nice and tender roast.  I cooked this in the slow cooker as per one of the reviewers directions.  Well, my beef overcooked and my gravy didn't thicken.  It was a bit of a disappointing meal.  I served it with some mashed potatoes and corn.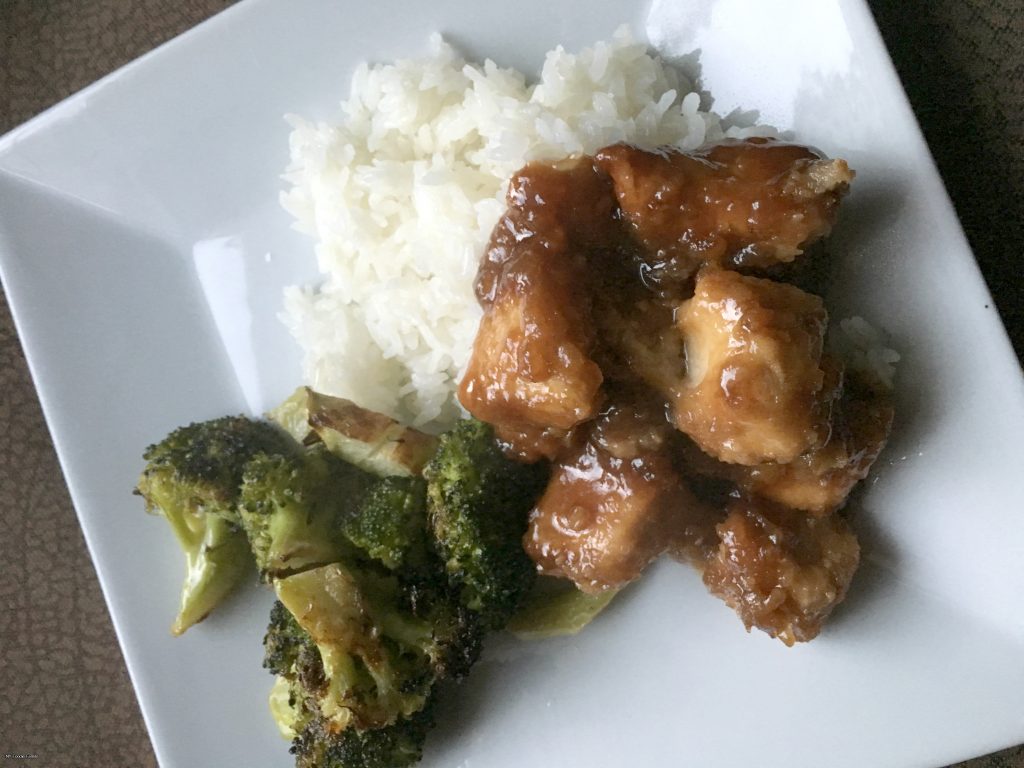 Wednesday: I made Slow Cooker General Tso's Chicken from Chef Savvy.  This only cooks for about two hours, so this is not one of those recipes that you can set and let cook for the day.  There's also a little prep work involved with cutting the chicken, coating in cornstarch and browning on both sides. I served this with rice and roasted broccoli. This is a super tasty dish that the whole family enjoyed. I would make this meal again.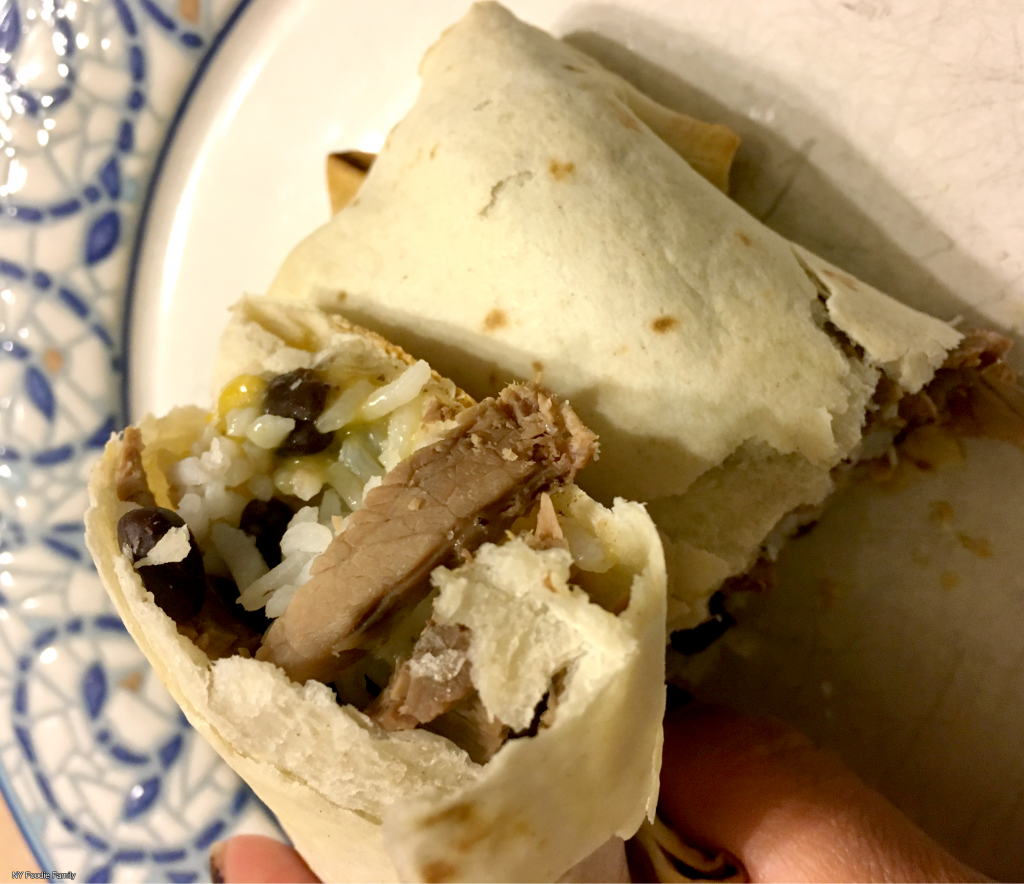 Thursday:  We used the leftover beef roast from Tuesday in these burritos.  There's no recipe for this meal.  I just cooked some rice up in the slow cooker.  Then we put the rice, chopped beef, black beans and shredded cheddar in a large tortilla.  We wrapped them up and baked them in the oven for about 10 minutes to warm up and get the tortillas a little crispy.  We had this with a garden salad.  This kind of meal is a great way to use up leftover proteins and is always a winner with the kids.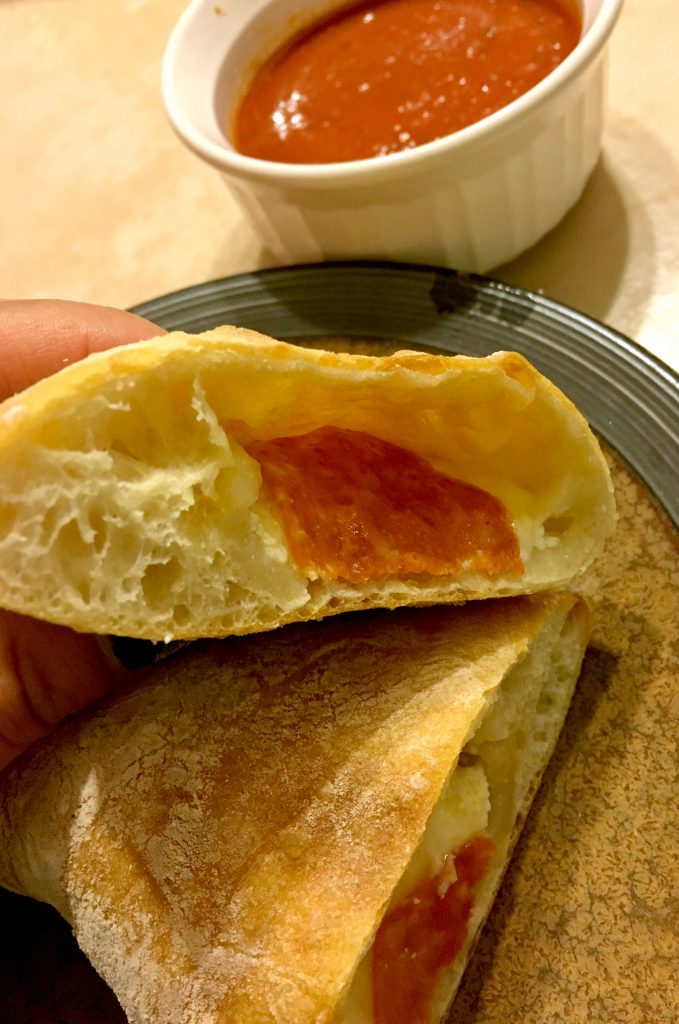 Friday:  This week there were no after-school activities.  While homemade pizza is quick and easy, we are getting kind of tired of it every week.  My husband made pepperoni calzones.  He mixed ricotta, mozzarella and the pepperoni and cooked it in some pizza dough.  He served them with a side of marinara sauce for dipping.  These were good but I thought that they were a little light on the filling.  I would have stuffed them a little bit more.
What is on your dinner menu this week?