It's Monday again!  Which means that it's time for another weekly meal plan. If you are looking for some dinner time inspiration, my weekly meal plan is the place for you. Each week I showcase what was on my previous week's meal plan, with pictures, recipe links and my family's review of each dish.  There are so many food blogs, cookbooks and recipes out there and I am always on the lookout for new family-friendly recipes to try.  If you are new to meal planning, read more about how I make my weekly meal plan.  As you will see, this week's meal plan was unintentionally filled with pasta and meatballs.  There were carbs…..lots of carbs!  Be on the lookout though, I'm hoping to incorporate some healthier meals into our meal plans in the upcoming weeks.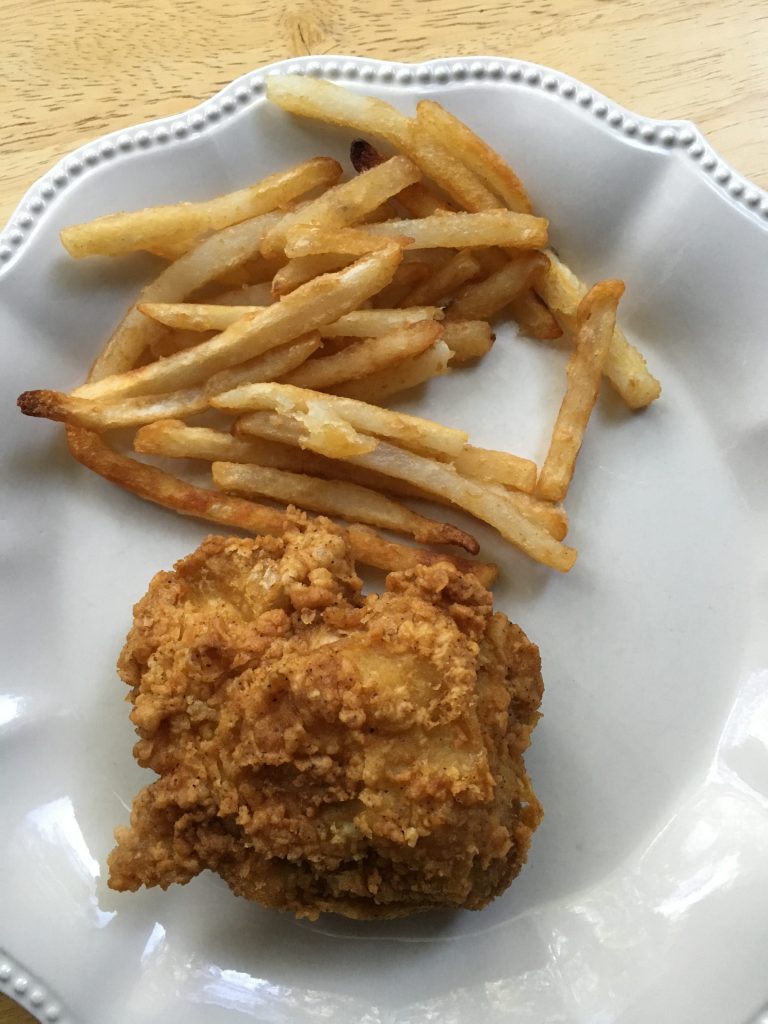 Saturday:  We had fried chicken from Acme and fries.  Definitely not a healthy meal but it was quick and easy. My husband was working outside all day and my daughter and I had to head out for a Girl Scout event.  Some days, you gotta do what you gotta do!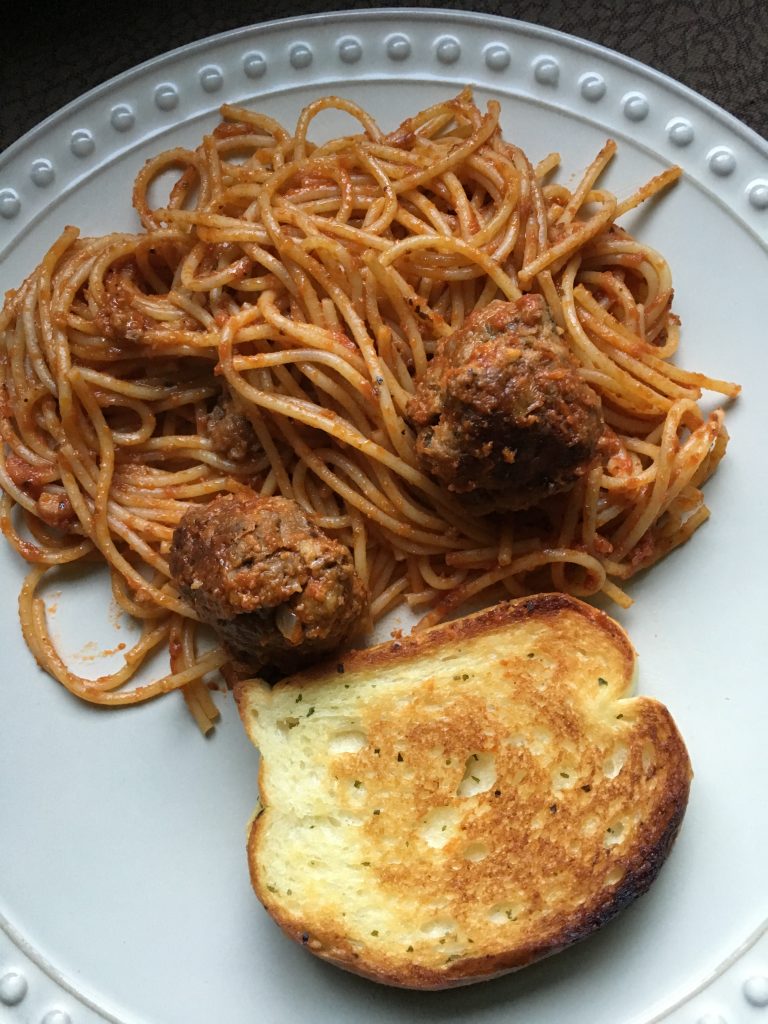 Sunday: My daughter woke up dreaming of spaghetti, meatballs and garlic bread.  Hoping we had that for breakfast, which sadly, we did not, I decided to make it for dinner.   This is one of her favorite meals and she was very happy with dinner.  I don't have a go-to meatball recipe and just mixed some ground beef, diced onion, minced garlic, breadcrumbs, one egg, salt, pepper, some Penzeys Pasta Sprinkle and some shredded Parmesan cheese.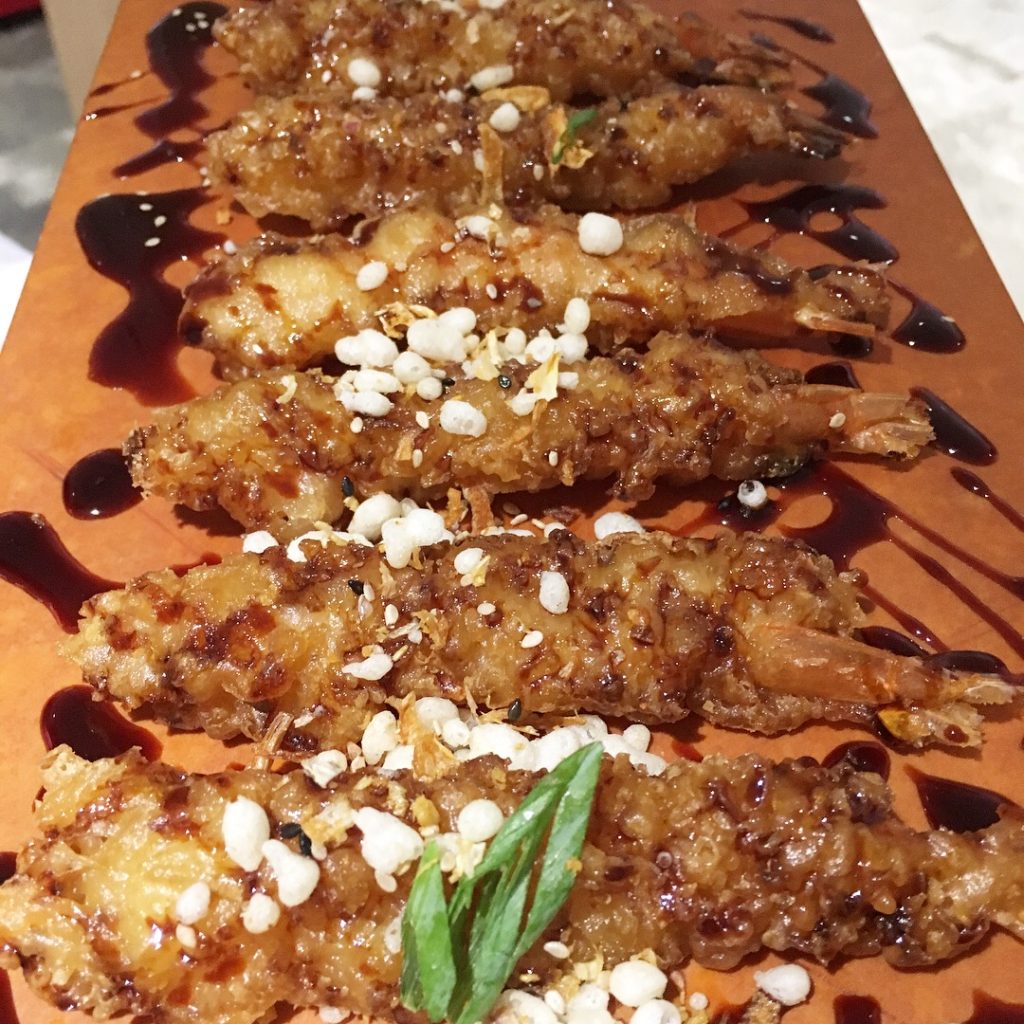 Monday: I was at the Culinary Institute of America for a blogging event so my husband was on dinner duty.  He made grilled cheese sandwiches with cheddar cheese and apple slices.  I got to dine on food like these fried shrimp!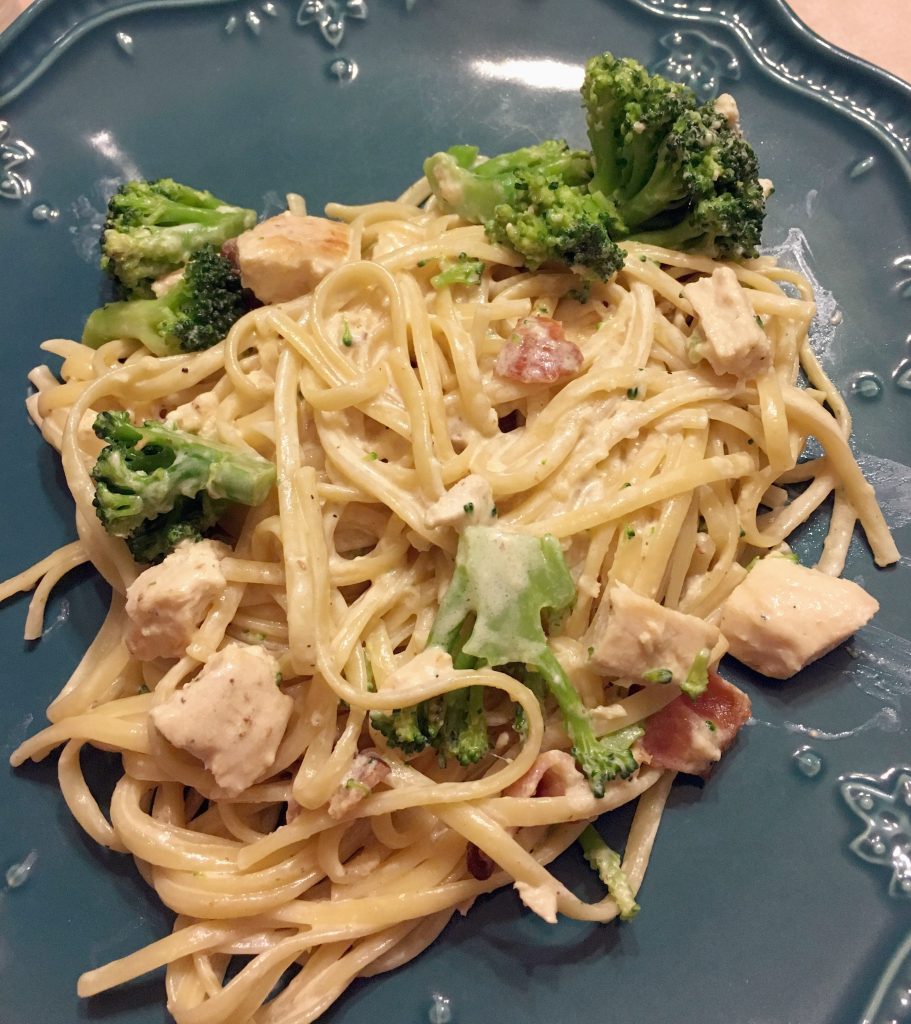 Tuesday:  I made Broccoli and Bacon Chicken Alfredo Linguine from Closet Cooking.  Healthy cooking this is not!  Obviously, we all enjoyed it because…..bacon!  This was easy to make and wasn't too time consuming.  I think cooking the bacon took the most time.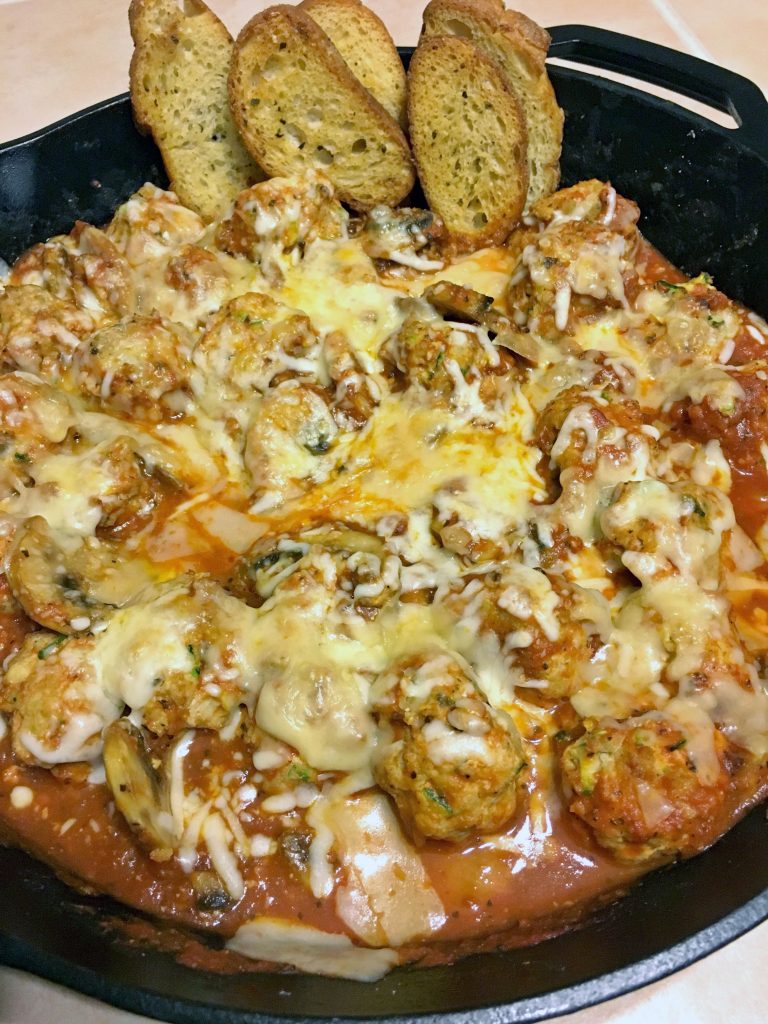 Wednesday: I made Family-Style Meatball "Fondue" from the September 2017 issue of Cooking Light.  Unfortunately, I only realized when grocery shopping Sunday afternoon that we were going to be eating meatballs twice this week.  Not necessarily a bad thing, but one of the reasons why I try to meal plan.  The Sunday evening spaghetti and meatballs dinner was a last minute decision and I had already had this dinner planned.  These meatballs were different than the ones we had Sunday since they were made with ground turkey.  Even though the recipe noted that the meatballs would be very soft, I added some bread crumbs to prevent them from totally falling apart. I found these meatballs to be lacking in flavor and probably won't make these again.  No matter how hard I try, one veggie that I haven't been able to get my kids to like is mushrooms.  I should have just left them out of the sauce since they picked around them. Instead of toasting a baguette I bought already made garlic bread toasts to scoop up the meatballs and sauce.  I served this with a Caesar salad.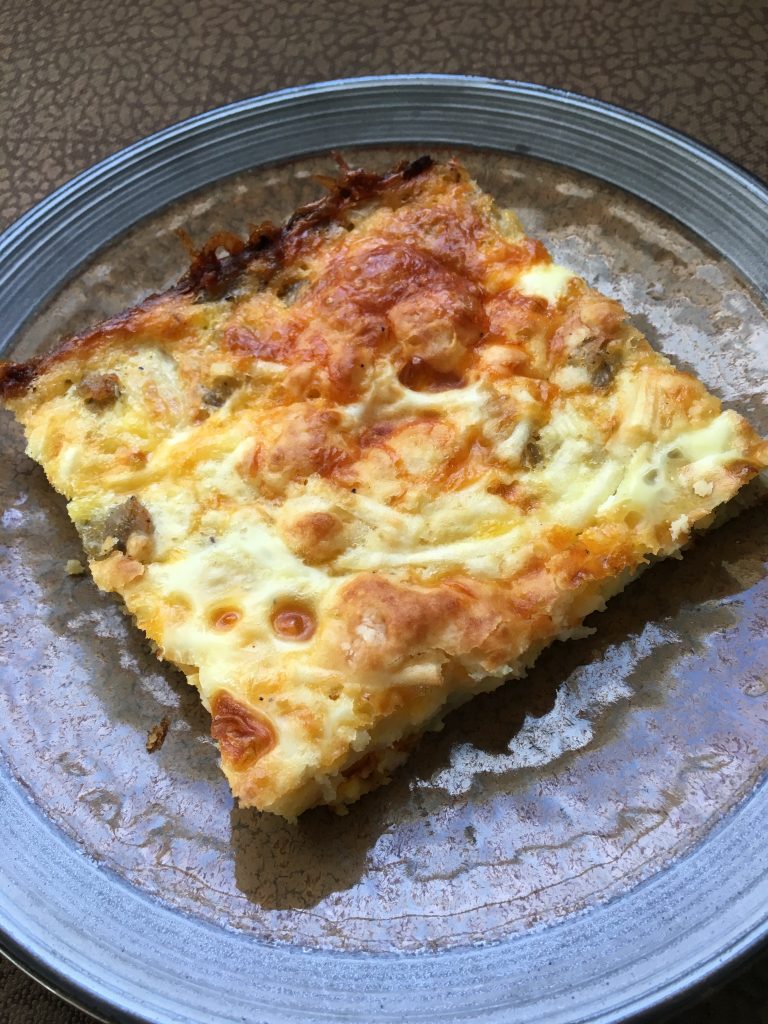 Thursday: I went out to dinner with a friend but needed dinner for the rest of the family.  I made an "Impossibly Easy Breakfast Bake" from Betty Crocker.  The recipe makes enough to serve 12, so I halved it.  Sadly, the bell pepper that I bought Sunday afternoon had gone bad sitting on my kitchen counter.  I only discovered this Thursday morning when I went to make this.  I wasn't running out to the grocery store to pick a replacement up, so I made it without.  After putting everything into the prepared backing dish, I didn't think that there was enough liquid covering the sausage and potato mixture so I added two more eggs. While this is relatively easy to put together, it does need 40-45 minutes to bake.  I cooked it early in the afternoon and had my husband heat pieces up for dinner. Breakfast for dinner is always a hit in our house and according to my husband, they all enjoyed this.  I got to enjoy leftovers for breakfast the next morning.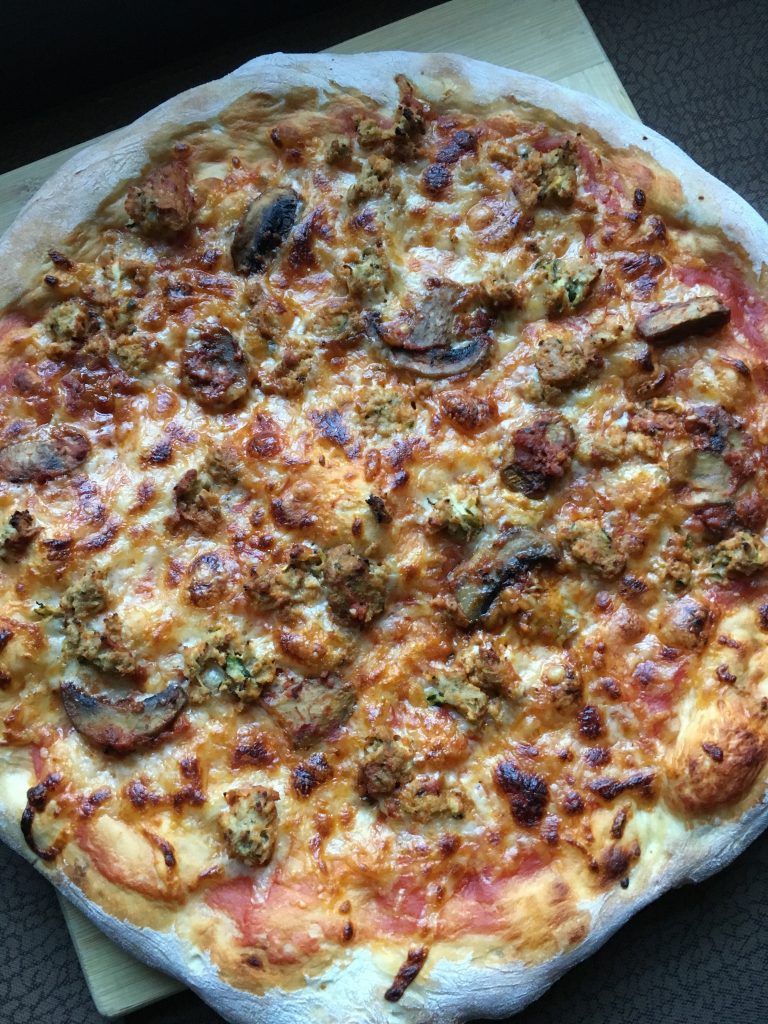 Friday:  I made our weekly pizza but added leftover turkey meatballs from Wednesday night's dinner.
What is on your dinner menu this week?