Monday means that it's time for another weekly meal plan. If you are looking for some dinner time inspiration, my weekly meal plan is the place for you. Each week I showcase what was on my previous week's meal plan, with pictures, recipe links and my family's review of each dish.  There are so many food blogs, cookbooks and recipes out there and I am always on the lookout for new family-friendly recipes to try.  If you are new to meal planning, read more about how I make my weekly meal plan. Since it's officially fall, it will be getting darker sooner.   Unfortunately, I fear my dinner pictures will be negatively affected.  Just a pre-warning, that they may not be looking as light and bright as they have been!  Now on to our menu from this past week: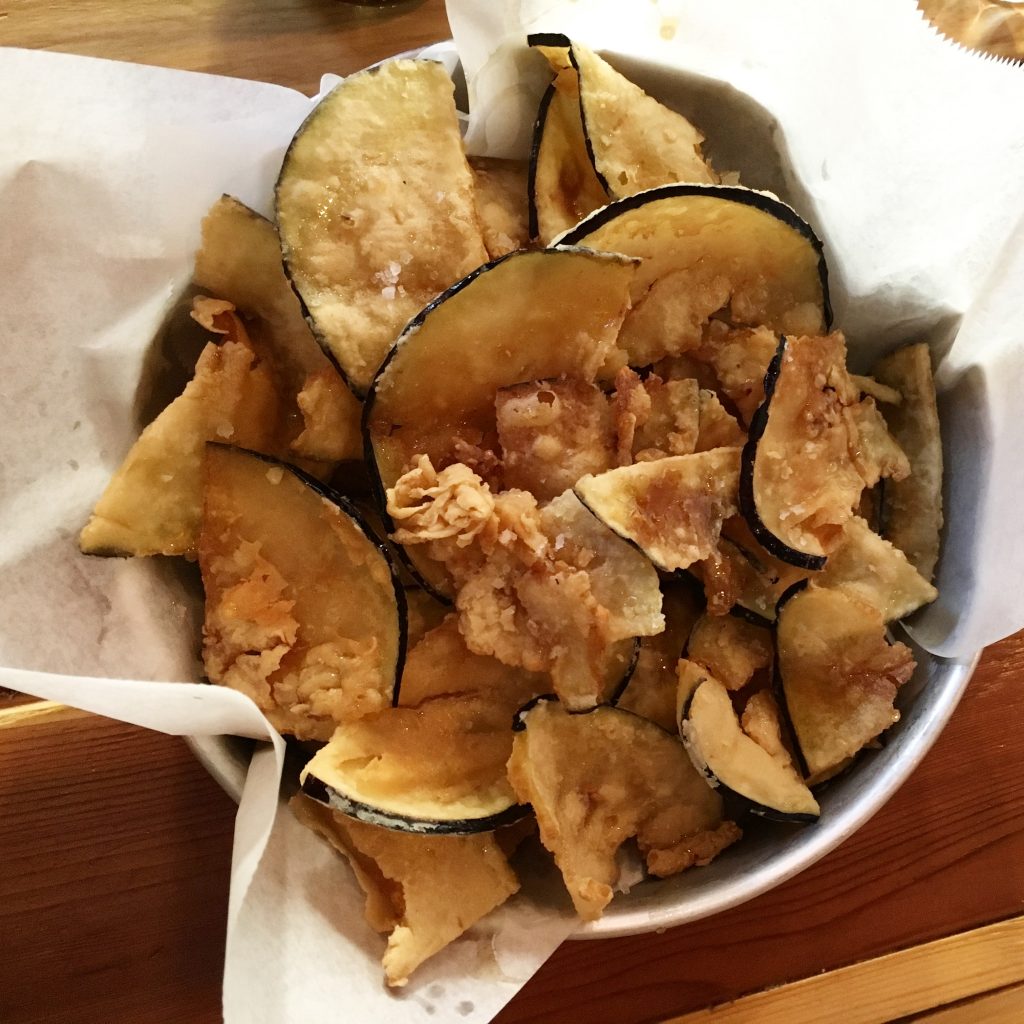 Saturday: It was my birthday and we went out to celebrate!  I had been wanting to go to Polpettina to try their Eggplant Chips.  We had a carb buffet with the chips, truffle parm fries, pizza and a fried eggplant, broccoli rabe and burrata sandwich.  Everything was delicious!
Sunday: After a day of eating in the city we weren't too hungry at dinner time.  My parents had given us some veggies from their garden so my husband made a ratatouille sauce of sorts with tomatoes, eggplant and squash. Fresh garden tomatoes always make any sauce taste extra delicious! He served the sauce over spaghetti. As per his usual cooking style, there's no recipe.
Monday: I made Slow Cooker Pineapple Chicken from Get In My Belly.  It's an adapted version of a Damn Delicious recipe.  As you can tell from the plate, the dish was super liquidy.  The chicken had great flavor from cooking in the sauce all day.  Unfortunately, chicken thighs are not the most photogenic food!  LOL!  I served the chicken with rice and veggies.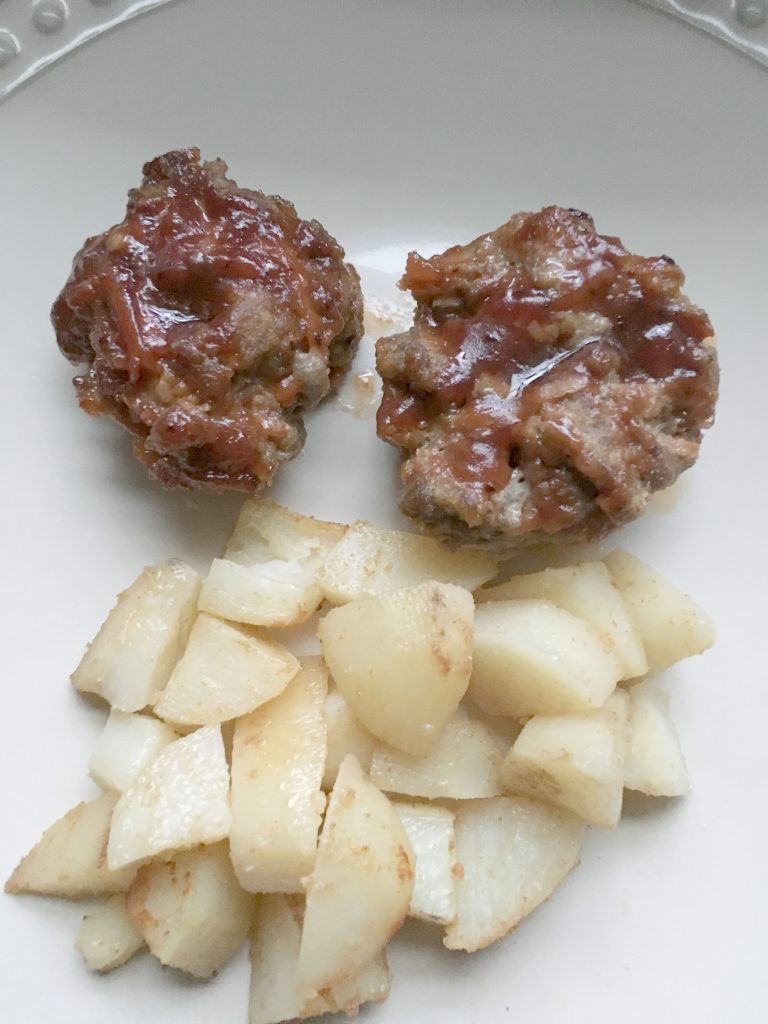 Tuesday: I made Mini BBQ Meatloaves from Cooking Light, December 2015.  I served these with roasted potatoes and veggies.  Since the recipe only called for a 1/2 pound of ground beef and a 1/2 pound of sausage and made eight mini meatloaves, I ended up doubling the recipe.  I usually buy meat in bulk and freeze it by pounds.  By doubling the recipe I didn't have to figure out what to make with the leftover 1/2 pounds of meat and I ensured that I'd have leftovers for lunches during the week.  These meatloaves were so tasty!  I loved the flavor combo of the ground beef and sausage with the BBQ sauce. This was a kid-approved meal and wins for me as best dinner of the week.  I would definitely make these again.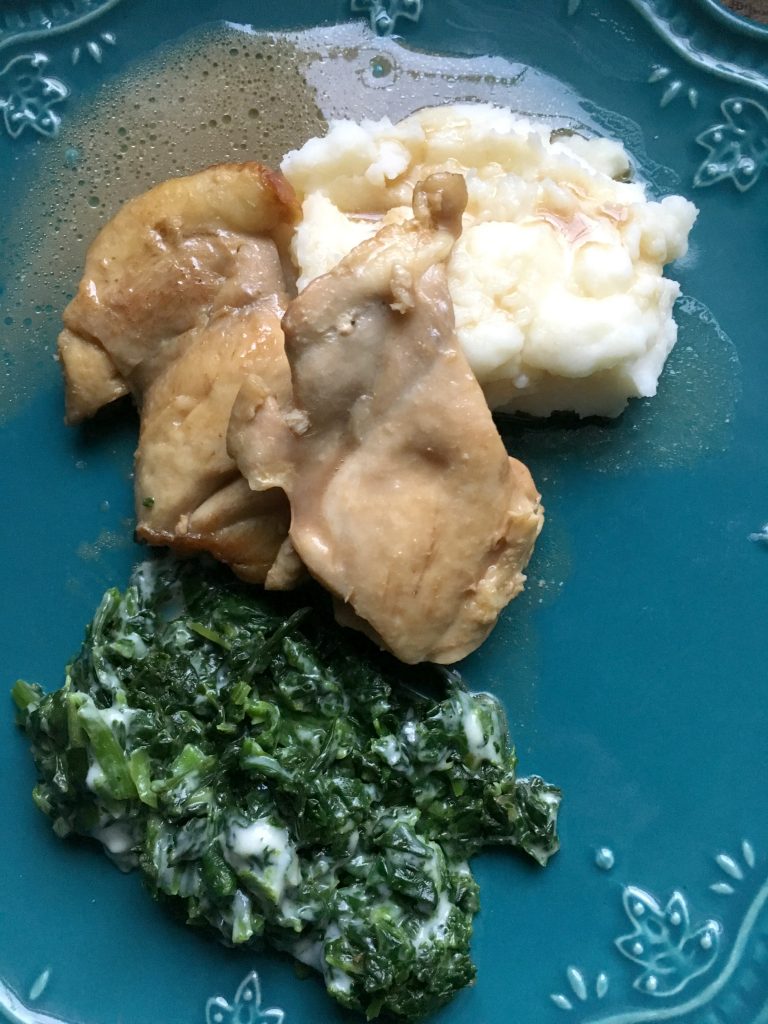 Wednesday: I made Creamy Balsamic Skillet Chicken from Lovely Little Kitchen.  I didn't mean to have chicken thighs twice in one week.  I was supposed to make the pineapple chicken last week but we had gone to my parent's house for dinner.  Let me just say that my chicken looks nothing like the chicken in the original recipe.  My sauce didn't reduce and thicken and was a liquidy mess, as seen from my plate!  The flavor of the chicken was okay but this is not a dish that I'd make again.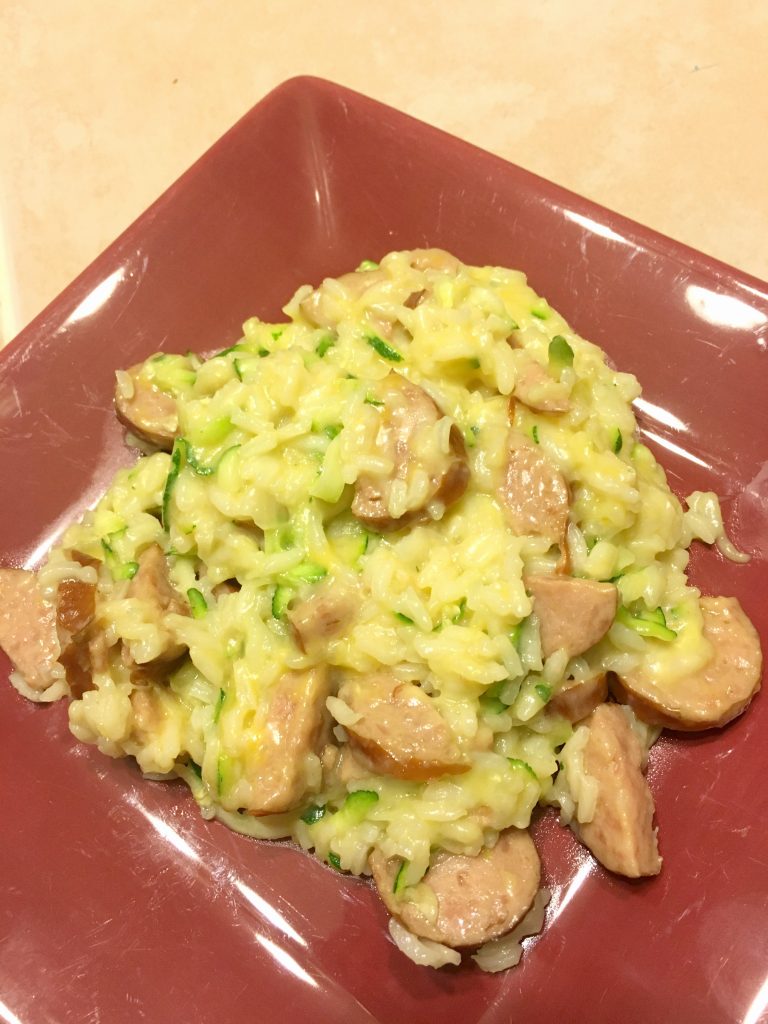 Thursday: I made Cheesy Sausage Zucchini Rice Skillet from I Wash You Dry.  Since the kids were off from school I ended up making dinner late (as can be seen from the terrible lighting of the picture!).  This dish is easy to make with few ingredients.  Unfortunately, I thought the kielbasa overpowered the flavors of everything else.  For those with picky eaters, this might be a plus, since the zucchini taste is barely discernible. The kids enjoyed this but I wasn't a big fan.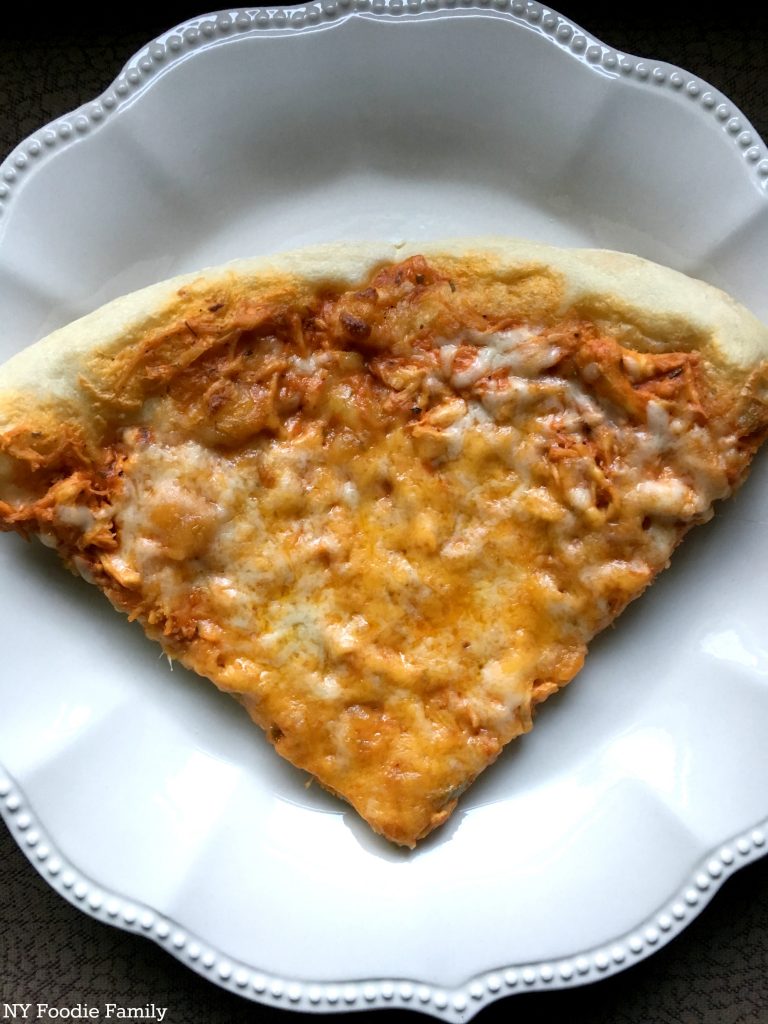 Friday: I made our usual Friday night pizza.  Tonight was plain cheese, a favorite of the kids.
What is on your dinner menu this week?