I hope everyone had a great weekend! We had a pretty low-key couple of days and I got in some reading and relaxation time!  It is starting to get hot here in New York!  My goal for today is to try to stay cool!  Monday  means that it's time for another weekly meal plan.  If you are looking for some dinner time inspiration, my weekly meal plan is the place for you. Each week I showcase what was on my previous week's meal plan, with pictures, recipe links and my family's review of each dish.  There are so many food blogs, cookbooks and recipes out there and I am always on the lookout for new family-friendly recipes to try.  If you are new to meal planning, read more about how I make my weekly meal plan. Here is a look at what was on our menu this past week:
Saturday: Our daughter was at her friend's house, so we ordered sushi and Chinese takeout for my son, husband and me.
Sunday: We spent the day at the Liberty Science Center.  We had leftover pizza from Friday evening, when we got home.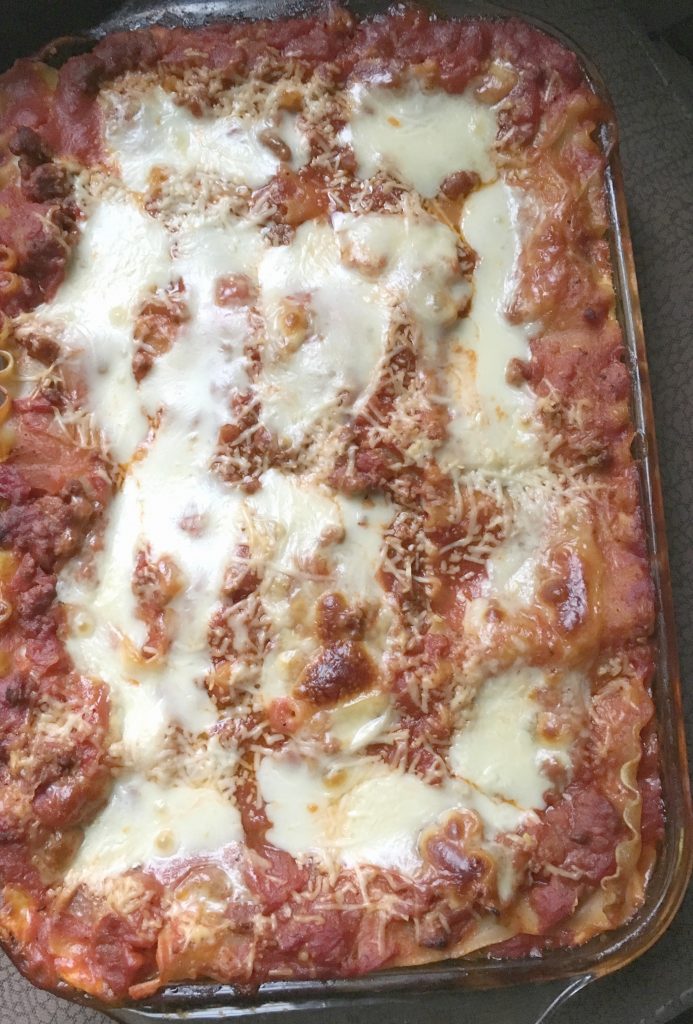 Monday:  My daughter had requested that I make lasagna last week, but I just didn't have the time to do it.  So, I made sure to put it on this week's menu.  I also purposefully made it early in the week so we could eat the leftovers for lunch during the week.  I made World's Best Lasagna from Allrecipes.  I'm not sure I'd call it World's Best…..but with 5 stars and over 10,000 reviews, I knew it had to be good.  I only used ground beef, even though the recipe also called for sausage.  My only problem with the recipe is that it takes so long to make it.  This should have been a weekend meal, with overall cooking time being 2 hours and 30 minutes. Well, my sauce only simmered for about 30 minutes while I was doing all the other prep work!  Even with the the abbreviated cook time, this still came out delicious and my daughter was super happy.  As predicted, there was plenty of leftovers for lunches. I served this with a Caesar salad.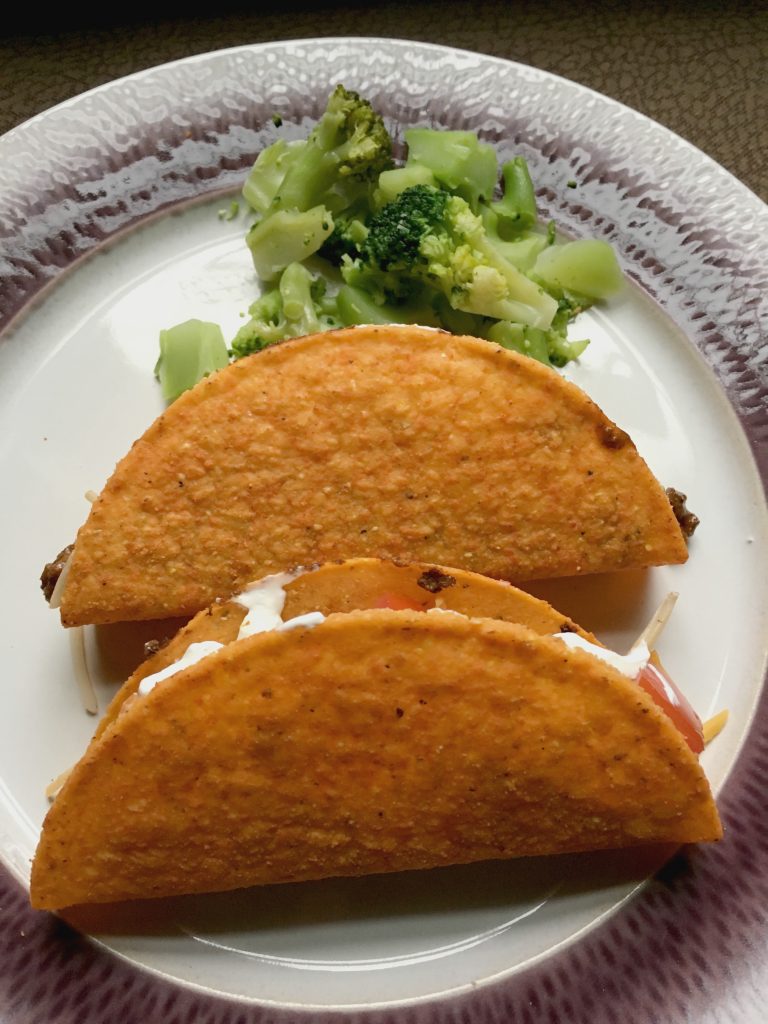 Tuesday: I made ground beef tacos for "Taco Tuesday."  I picked up an Ortega nacho cheese taco shell kit that I saw in the grocery store.  They tasted like Doritos and I assume are similar to the one that Taco Bell sells.  They weren't bad and tacos are always a hit.  The kids love being able to pick and choose what they put on their tacos.  I served these with some veggies.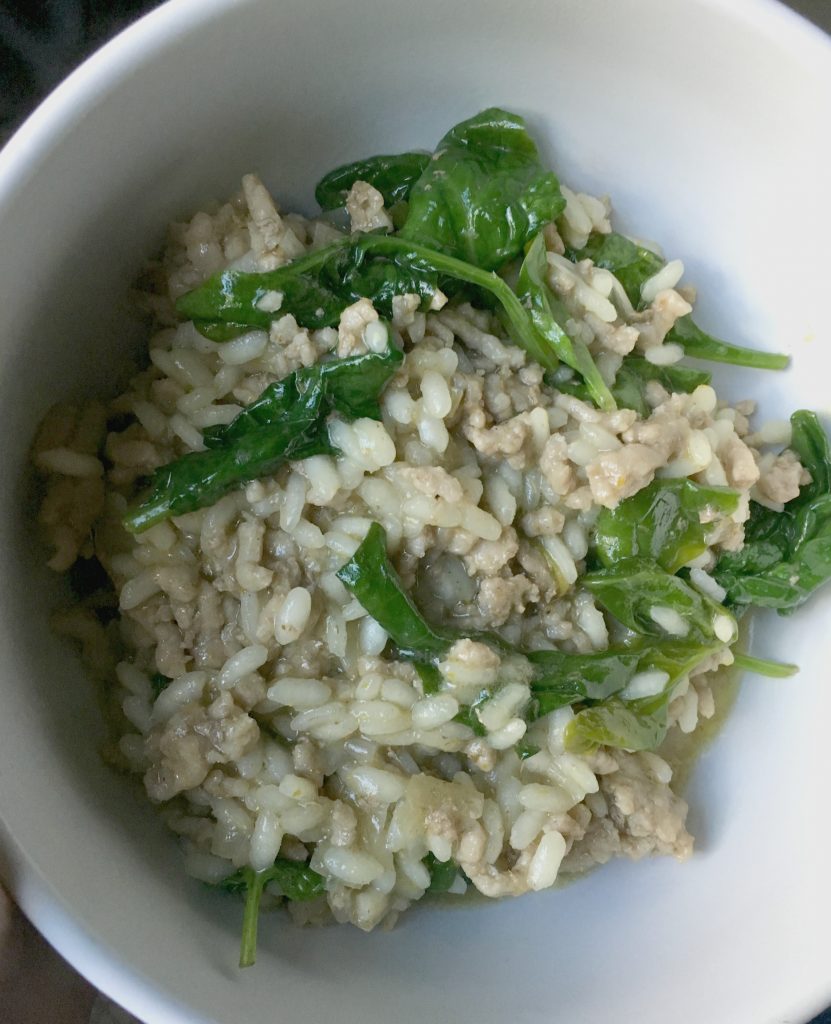 Wednesday: I made Thai-Style Lime Risotto with Pork & Coconut from the May 2017 issue of Rachael Ray Every Day.  I used ground pork instead of cutting up pieces of a pork loin, like the recipe suggested.  Earlier in the week my husband picked me up some Thai green curry paste, since our local grocery stores didn't carry it.  Well, I didn't realize how spicy Thai green curry is.  The kids were troopers and ate this, with lots of milk to help cool their tongues off!  There was definitely some heat in this dish, so it's not kid-friendly.  Although the flavors were different from the risottos that I normally make, I wasn't a huge fan of this recipe myself.
Thursday:  My husband and I attended a local Burger and Beer event.  We gorged on burgers (like the one pictured above that had beer braised onions, wild berry fig jam, and field greens on a brioche roll!) and all kinds of tasty treats.  Earlier in the day I cooked up some breaded chicken cutlets for the kids which I served to them with rice for their dinner.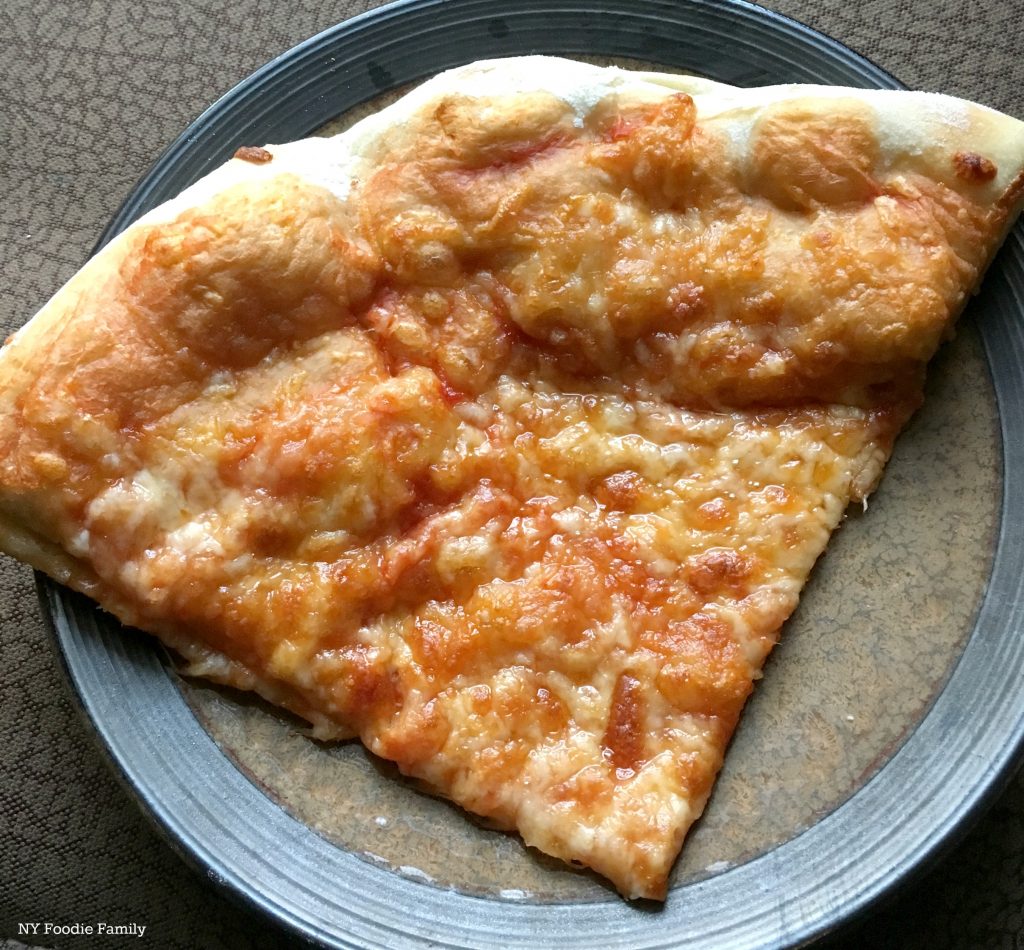 Friday:  Friday I made our usual homemade cheese pizza.
What are you having for dinner this week?