I cannot believe it's Monday again!  The weekend just flies by.  We had a jam-packed, fun couple of days.  Now, it's back to our regularly scheduled routine.  Monday  means that it's time for another weekly meal plan.  If you are looking for some dinner time inspiration, my weekly meal plan is the place for you.  Each week I showcase what was on my previous week's meal plan, with pictures, recipe links and my family's review of each dish.  There are so many food blogs, cookbooks and recipes out there and I am always on the lookout for new family-friendly recipes to try.  If you are new to meal planning, read more about how I make my weekly meal plan. Here is a look at what was on our menu this past week:
Saturday:  I went out to dinner with some friends for a girls night, while my husband stayed home with the kids.  I had a delicious burger with hash browns, bacon and a fried egg on top.  Unfortunately, no picture was taken of this deliciousness!  My husband made bacon grilled cheese sandwiches and tater tots for him and the kids.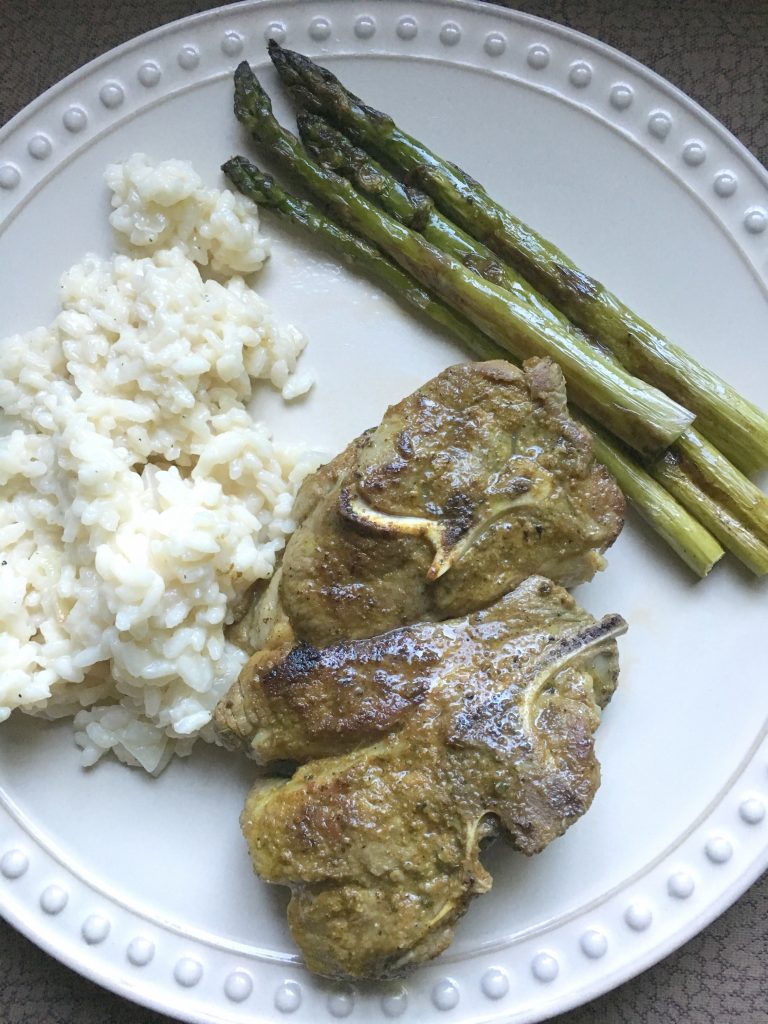 Sunday:  My husband and kids made me a delicious Mother's Day dinner.  My husband cooked up some lamb steaks while my son helped make risotto.  We also had roasted asparagus.  While they were cooking dinner, my daughter made brownies so we could have brownie ice cream sundaes for dessert!
Monday: I made a Chorizo & Potato Frittata from Girl Gone Gourmet.  I roasted the potatoes earlier in the afternoon and then made the frittata closer to dinner time.  Frittatas are so versatile and easy to make.  I served it with salad.  Everyone enjoyed this and the leftovers were great for breakfast.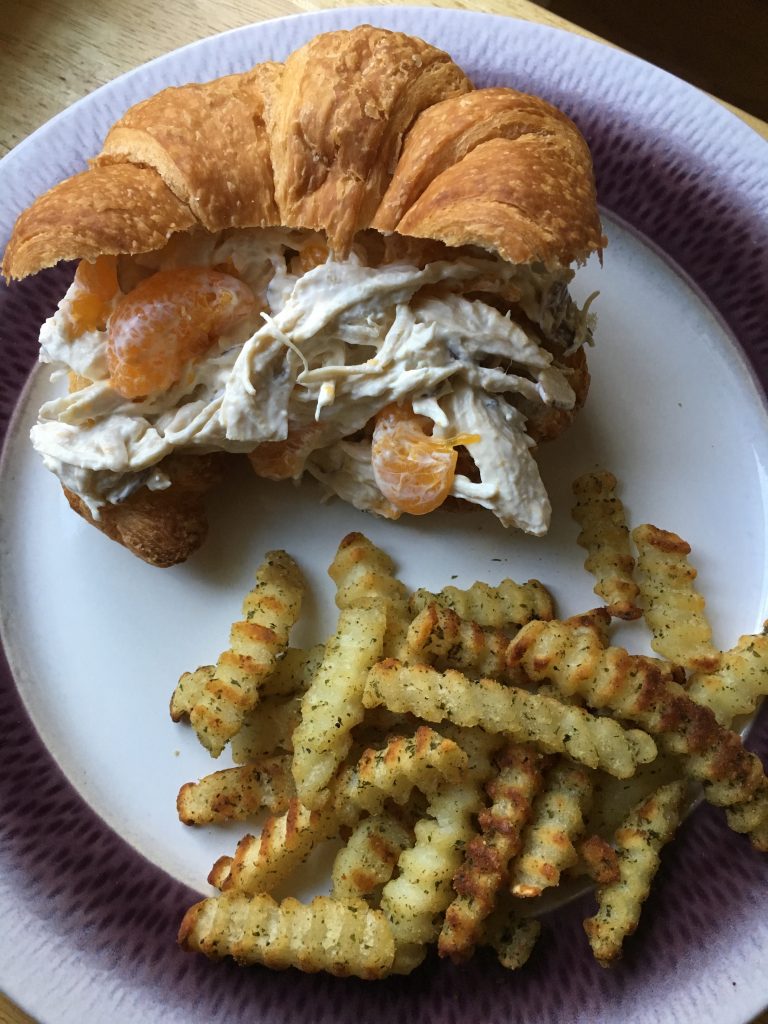 Tuesday: I made Mandarin Orange Chicken Salad Sandwiches from Melanie Makes.  I cooked the chicken in the slow cooker earlier in the day and then it was quick to put together at dinner time.  I cooked up some fries to serve with. I halved this recipe and still had leftovers! This is a perfect summer dinner, when you don't feel like turning the oven on or cooking.  The kids enjoyed this and my daughter took a leftover sandwich to school for lunch the next day.
Wednesday: I made Pasta Carbonara from The Pioneer Woman.  It's been awhile since I made SpaghettiCarbonara.  While definitely not the healthiest of pasta dishes, it's very tasty!  The kids enjoyed this meal a lot.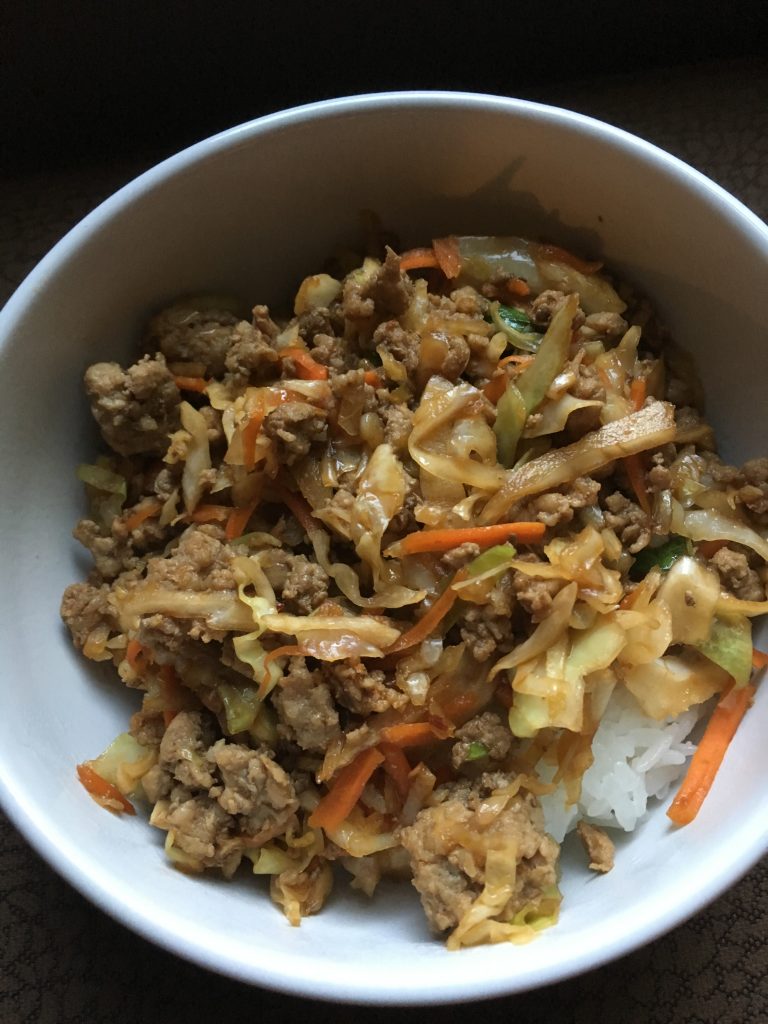 Thursday:  I made Egg Roll in a Bowl from right here at NY Foodie Family!  This obviously is a repeat recipe for us, but the kids loved it so much the first time!  It was as much of a hit the second time around as it was the first time that I made it.
Friday:  I made our usual weekly homemade pizza.
What are you having for dinner this week?