Happy first day of May!  Why does the weekend fly by so quickly?!  It's Monday again, which means that it's time for another weekly meal plan.  If you are looking for some dinner time inspiration, my weekly meal plan is the place for you.  Each week I showcase what was on my previous week's meal plan, with pictures, recipe links and most importantly, my family's review of each dish.  There are so many food blogs, cookbooks and recipes out there and I am always on the lookout for new family-friendly recipes to try.  If you are new to meal planning, read more about how I make my weekly meal plan. Here is a look at what was on our menu this past week:
Saturday:  We were out at the Sheep-to-Shawl Festival and ended up dining out in Tarrytown.
Sunday:  We celebrated my daughter's birthday with a party with her friends.  We had two boxes of leftover pizza from the party, so leftover pizza for dinner it was.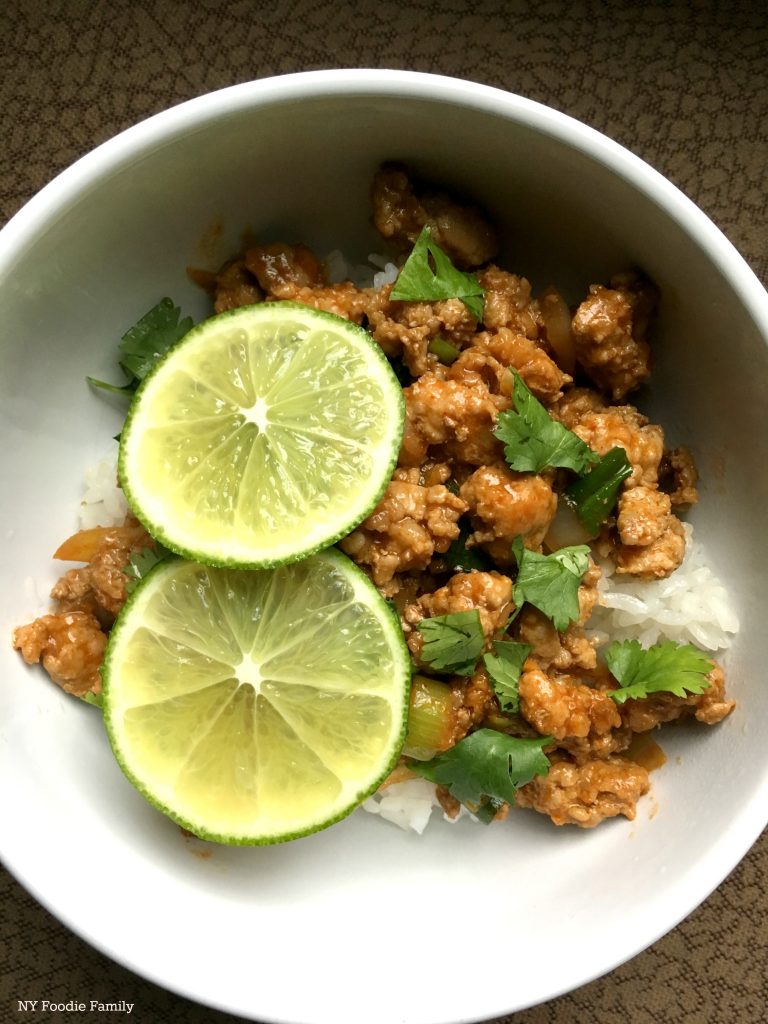 Monday: I made Korean-Style Pork and Rice from the March 2017 issue of Cooking Light.  This dish was super quick and easy to make.  The only change I would make was not adding the two tablespoons of gochujang sauce to the pork mixture.  The dish was super spicy!  I only gave my son a couple a little bit of the meat mixture and he ate mostly rice for dinner!  My daughter ate her portion with a lot of juice to cool off her mouth!  I like a little bit of heat and found this to be a bit spicy even for me.  My husband really liked it and took the leftovers for lunch!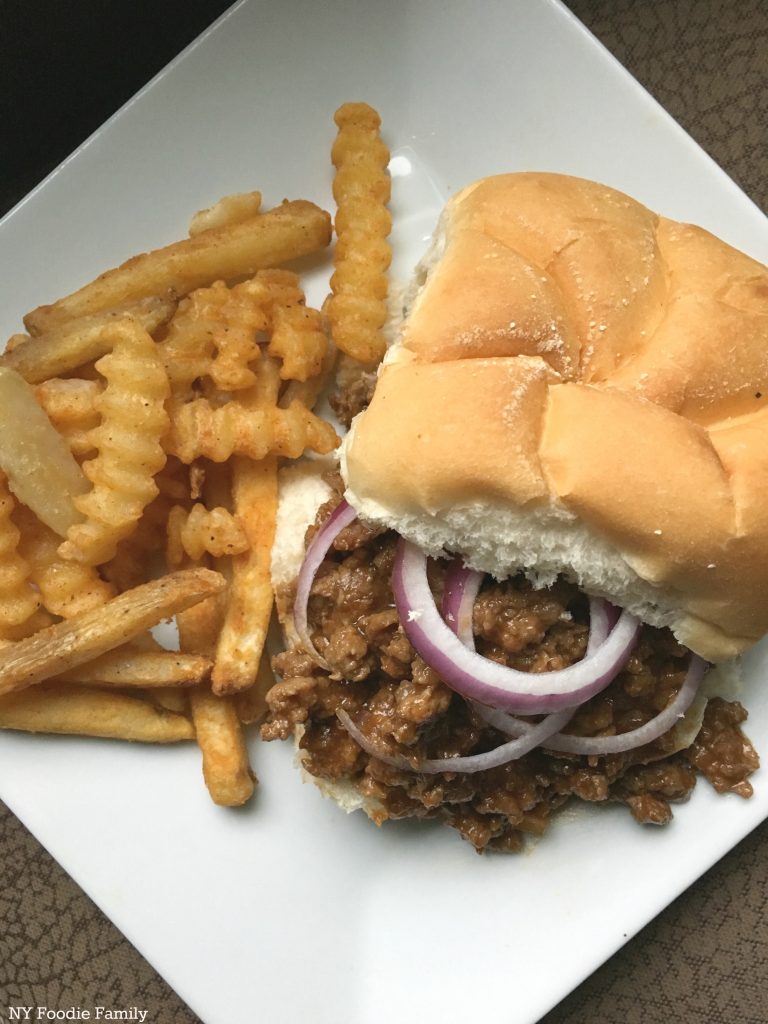 Tuesday: I made Hoisin Sloppy Joes from the May 2017 issue of Cooking Light.  In contrast to Monday night's spicy Asian dinner, Tuesday's meal was on the sweet side of Asian cooking!  This was another quick and easy dinner to make.  I've learned in the past not to buy regular hamburger buns when making any type of sloppy joe.  The bun just gets soggy and falls apart.  I've been buying small kaiser rolls from the bakery section of the grocery store and they seem to hold up well.  Instead of the 1 1/2 teaspoons of Sriracha chili sauce, I only used 1/4 teaspoon.  I learned my lesson from the night before! Cutting the heat from the dish made it much more appealing to the kids. and they enjoyed these sandwiches a lot.  I served fries with these sloppy joes.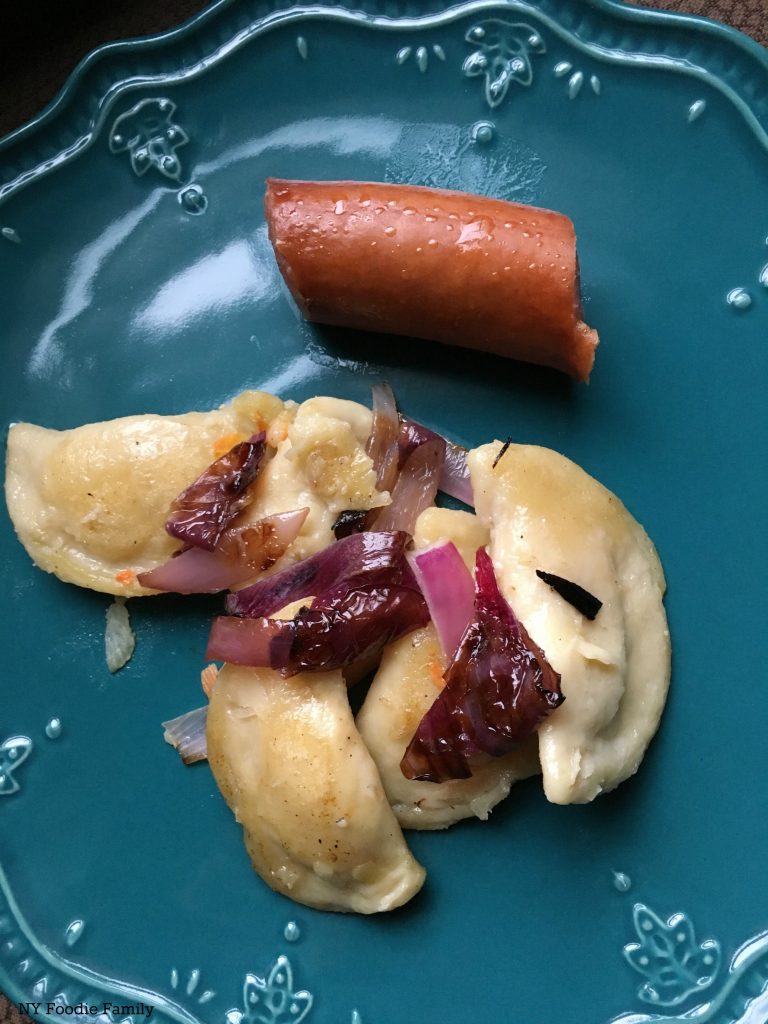 Wednesday:  I made the rest of the homemade pierogies from our last Polish-themed supper club.  I had frozen them after we first made them, knowing we had enough extra for a future meal.  So, I boiled and then sauteed the pierogies with some onion in butter.  I served them with some heated up kielbasa.  Unfortunately, a lot of the pierogies had fallen apart when they were boiling.  They were good, but didn't taste as great as they did the first time we had them.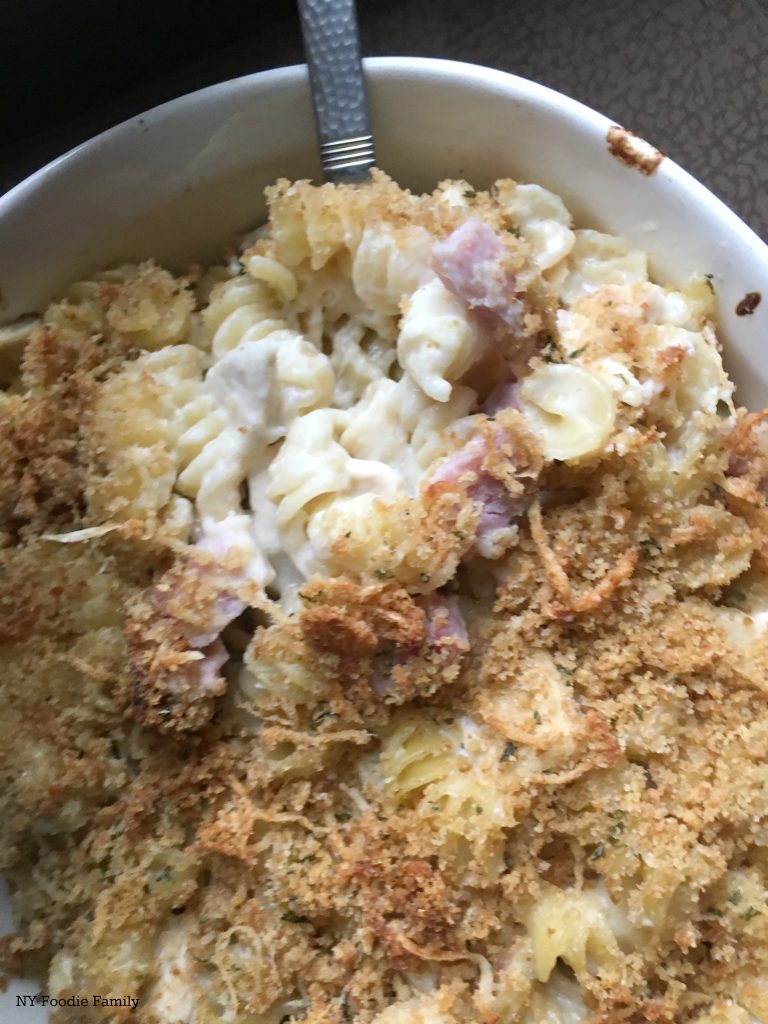 Thursday:  I made Chicken Cordon Bleu Pasta Bake from Emily Bites.  Seeing this picture now on the screen I realize it's a little blurry.  However, it's the only one I have of the inside of the casserole.  I had frozen bags of leftover ham from Easter and used one of them for this pasta bake.  It's filled with pieces of ham and chicken breast in a Swiss cheese cream sauce. It's finally topped with a breadcrumb, butter and shredded Parmesan mixture.  This was a hearty and filling meal!  It took a little bit of time to cook the chicken, chop the ham, shred the cheese, make the sauce, cook the pasta and then bake it in the oven for 30 minutes!  It was enjoyed by everyone though and there was enough left over for a couple days of lunches.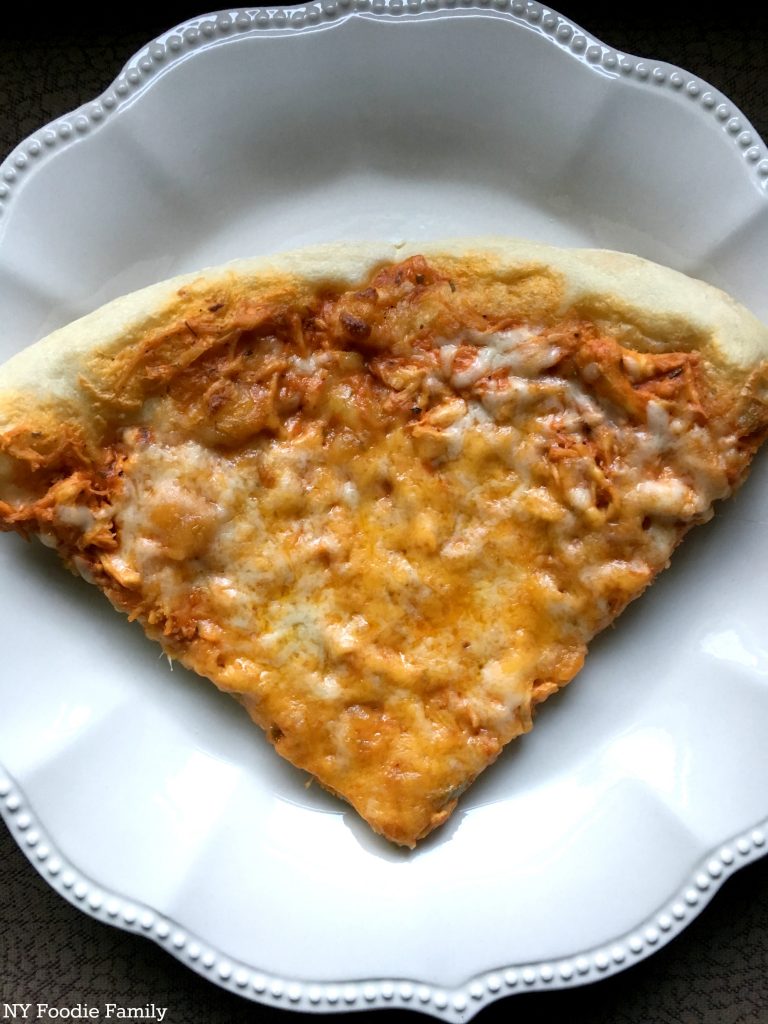 Friday:  I cooked a Mexican-themed meal with my daughter's Girl Scout troop for a badge.  The meal included a homemade salsa, chicken enchiladas and Mexican rice.  There was leftover enchilada filling, so when we got home, my husband used some of it to top the homemade pizzas that he made.
What is on your menu this week?