Happy Monday!  I hope you had a great weekend and are ready to rock another week!  Monday means that it's time for another meal plan. If you are looking for some dinner time inspiration, my weekly meal plan is the place for you.  Each week I showcase what was on my previous week's meal plan, with pictures, recipe links and most importantly, my family's review of each dish.  There are so many food blogs, cookbooks and recipes out there and I am always on the lookout for new family-friendly recipes that are quick and easy!  If you are new to meal planning, read more about how I make my weekly meal plan.  Here's a look at what was on our menu this past week: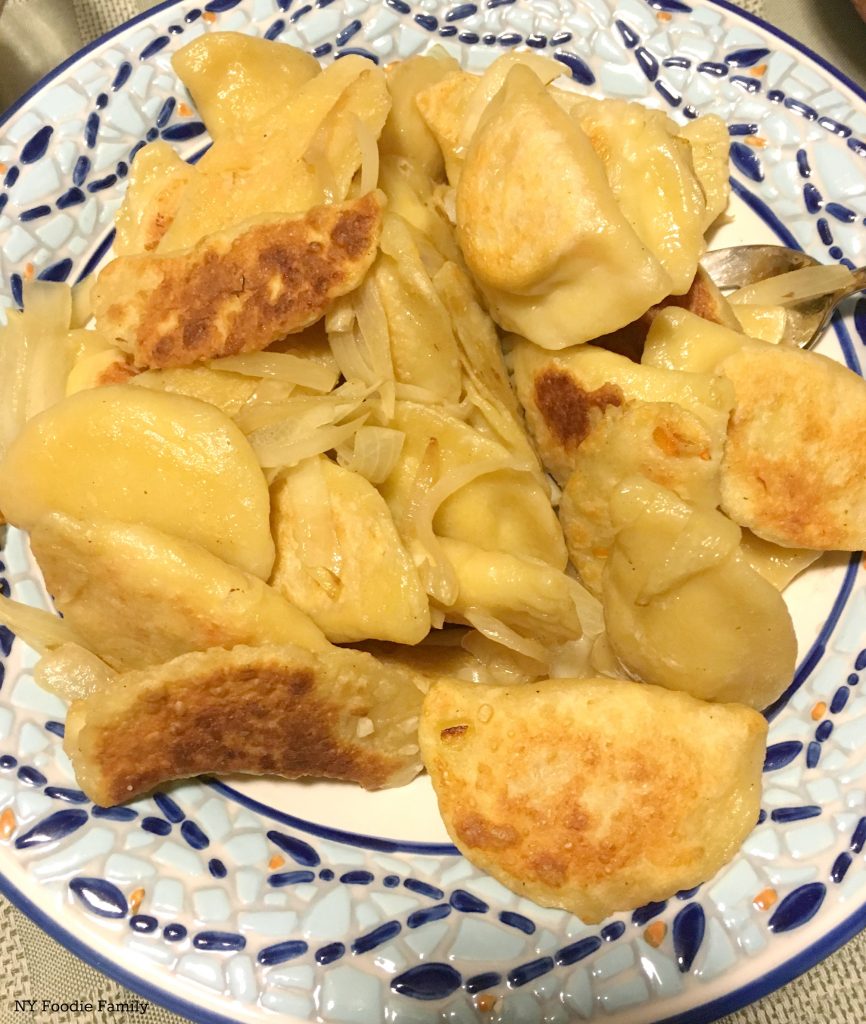 Saturday: We hosted our monthly supper club this month.  This month's theme was Polish cuisine.  I bought some kielbasa from the Polish deli and made homemade pierogies.  It was very labor intensive, but oh so good!  And my husband made stuffed cabbage rolls.  It was a delicious dinner!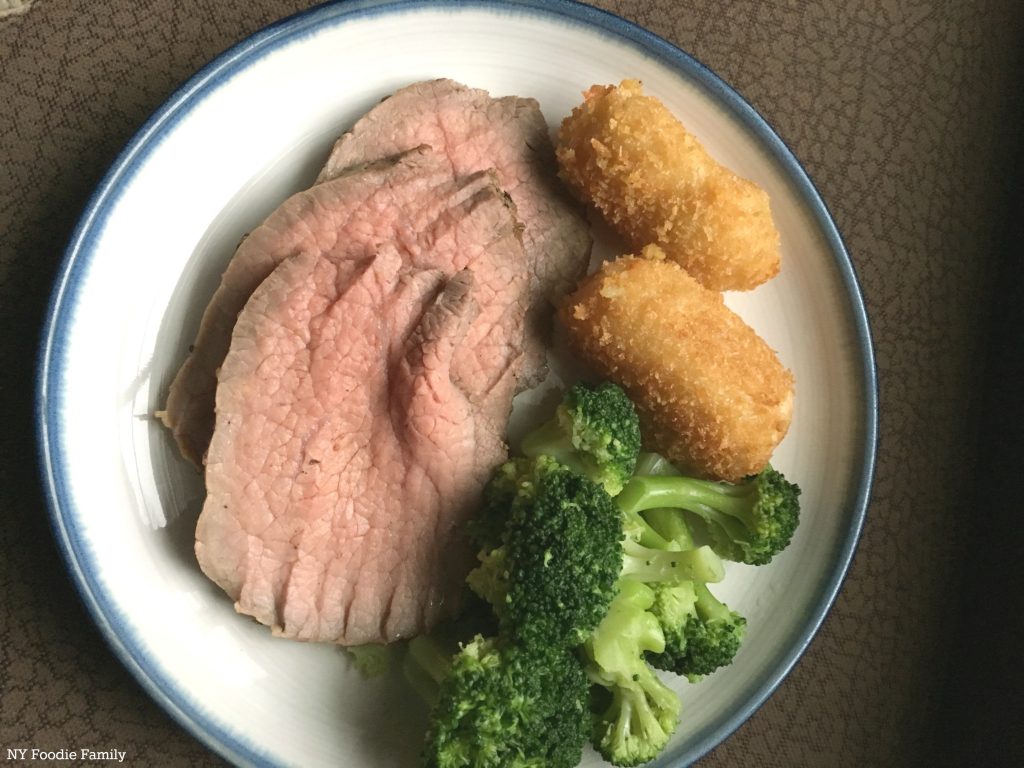 Sunday: My husband made a roast that I had picked up earlier in the week.  He cooked it a perfect medium.  He used the leftover potato pierogi filling and made croquettes to go with.  He served with some broccoli to round out the meal.
Monday:  We had so many stuffed cabbage rolls left from Saturday that we had the extras for dinner.  Sadly, I do not have a picture of them.  While they are a Polish staple, they weren't my favorite.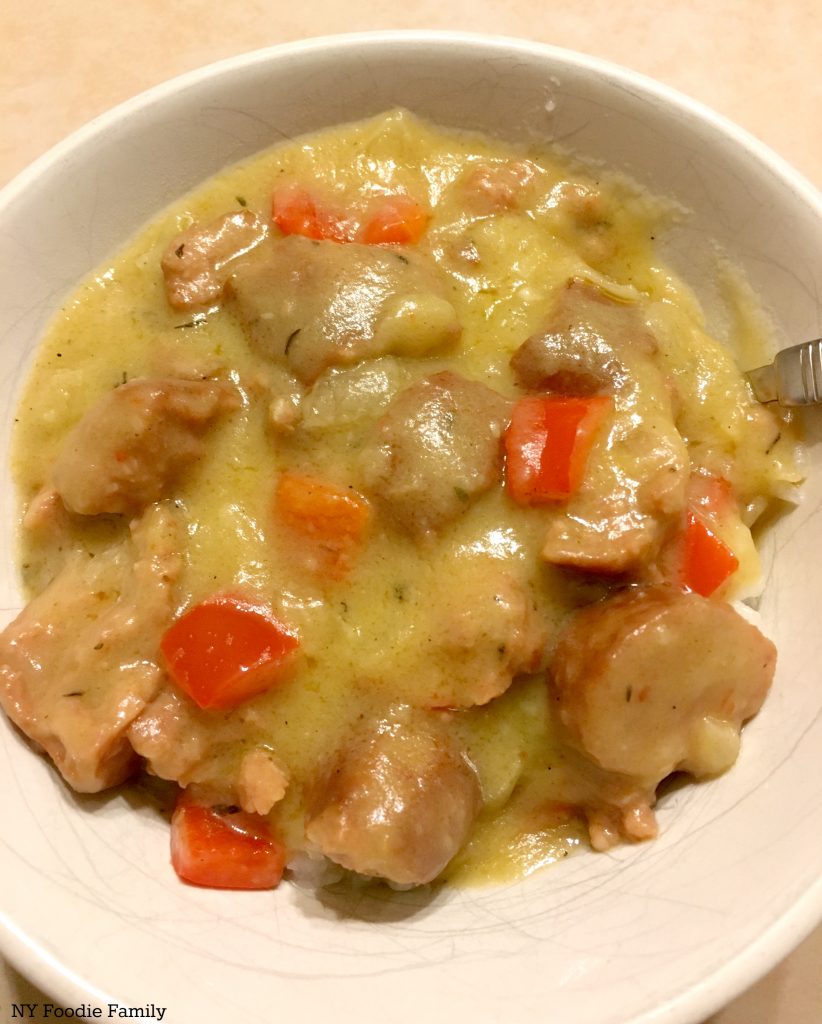 Tuesday: My kids helped me make Zia Donatella's Gumbo by Giada De Laurentiis.  It's on a recipe card from her children's chapter book New Orleans!  in her Recipe for Adventure series.  The andouille sausage in this recipe gave this dish a surprising amount of heat.  While probably not authentic New Orleans gumbo, this is a Giada De Laurentiis recipe and it was very good!  I'm not quite sure that I've ever had gumbo to have something to compare it to.  The kids ate it, spice and all!  While still tasty the next day, the gumbo did not get its soupy texture back.  So, I'd recommend eating the first day!
Wednesday: I made Cilantro Lime Chicken with Rice Skillet from A Kitchen Addiction.  I don't make a lot of brown rice and this recipe uses instant.  So neither my kids or I were a fan of the rice in this dish.  I used chicken thighs instead of breasts, but otherwise made the recipe as directed.  The lime flavor was noticeable.  While this dish was light and easy to make, it's not on my repeat list.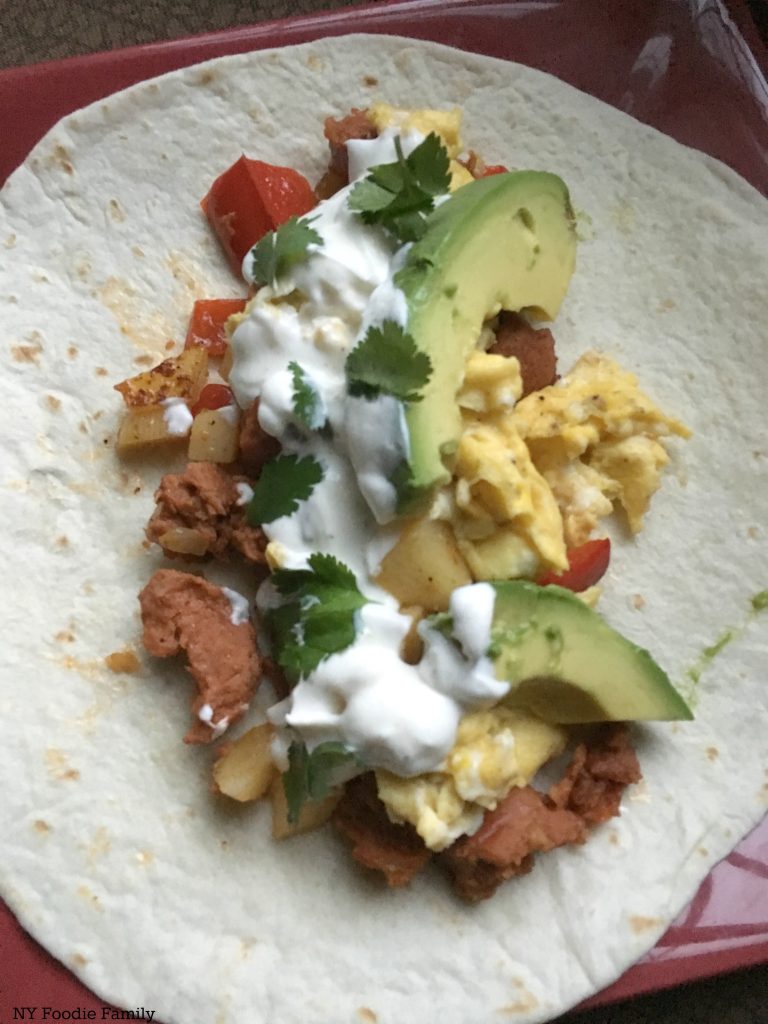 Thursday: I made Chorizo and Fried Egg Breakfast Tacos from How Sweet It Is.  I ended up making scrambled eggs instead.  Breakfast for dinner is always a hit at our house and both my kids had two of these tacos.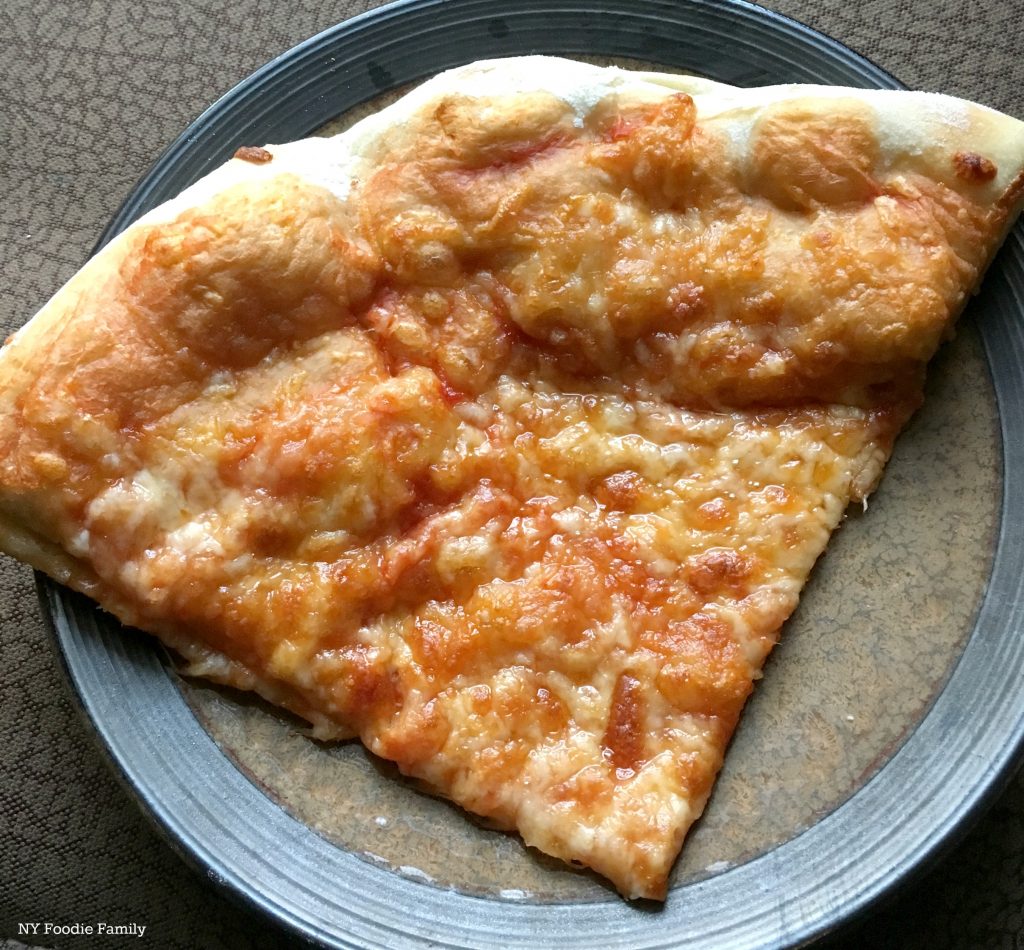 Friday:  We ended the week with our usual homemade pizza.  This week was another plain cheese pizza.  Super quick, easy and tasty!
What is on your menu this week?