Happy Monday!  Monday means that it's time for another meal plan. If you are looking for some dinner time inspiration, my weekly meal plan is the place for you.  Each week I showcase what was on my previous week's meal plan, with pictures, recipe links and most importantly, my family's review of each dish.  There are so many food blogs, cookbooks and recipes out there and I am always on the lookout for new family-friendly recipes that are quick and easy!  If you are new to meal planning, read more about how I make my weekly meal plan.  Here's a look at what was on our menu this past week:
Saturday: We were out snow tubing up in Warwick, NY.  We stopped at Eddie's Roadhouse for dinner before we headed home.  They have a great craft beer menu.  While the food menu looked great, we were a bit disappointed with the food.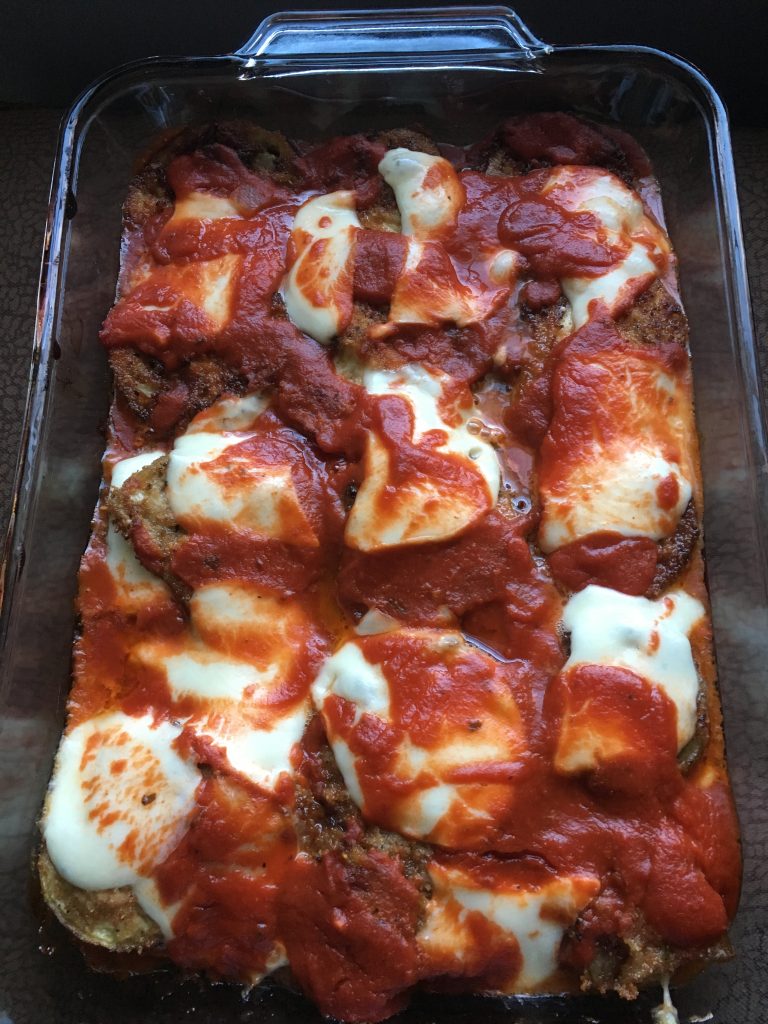 Sunday: For some reason, I was craving Eggplant Parm.  I told my husband and he said he'd make it for dinner.  My son helped him cook dinner while complaining that he didn't like eggplant.  Well, both kids had seconds of this deliciousness! He served it with some garlic bread.   It was so cheesy and good that we finished the whole pan!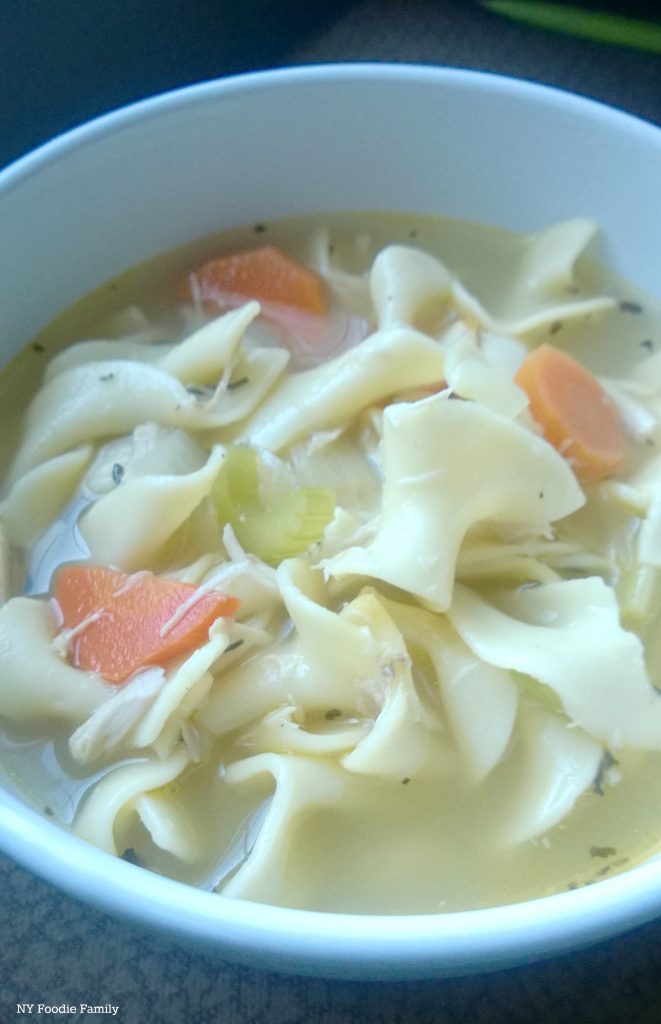 Monday: I went out to dinner with a friend.  However, I made Chicken Noodle Soup for the rest of the family for dinner.  I had made a whole chicken in the slow cooker last week and had leftover chicken.  I poured two 32 ounce cartons of chicken stock into a pot.  I sauteed the carrots, onion and celery a little bit before adding them to the stock.  I then added some leftover chicken.  Then I added some egg noodles and let them cook in the broth and seasoned with some salt and pepper.  It was very quick and easy and they all enjoyed it!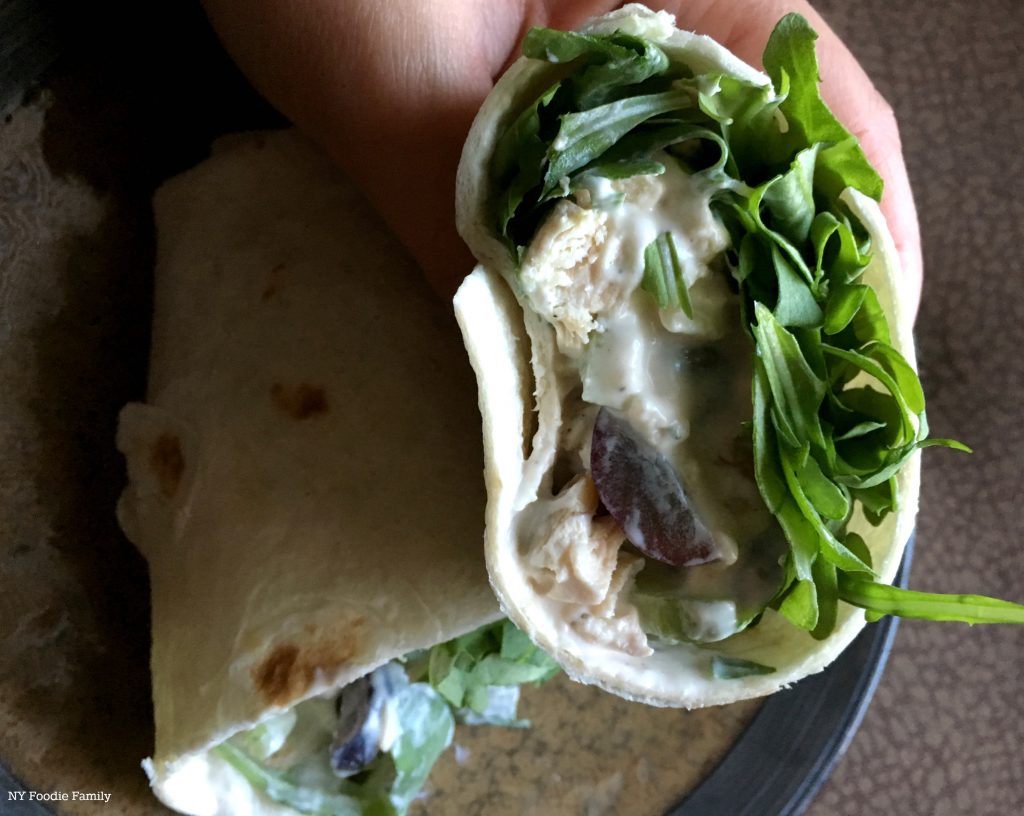 Tuesday: I made Sonoma Chicken Salad Wraps from Eat Laugh Purr.  Tanya made it as a salad.  However, I turned it into a wrap by just putting everything in a tortilla.  My son helped me prep dinner and was in charge of cutting the grapes in half.  I used the rest of the leftover rotisserie chicken so this was a super quick and easy dish to prepare. I served this with some kettle potato chips and both kids enjoyed this meal a lot. My husband ate this as a salad and enjoyed it as well.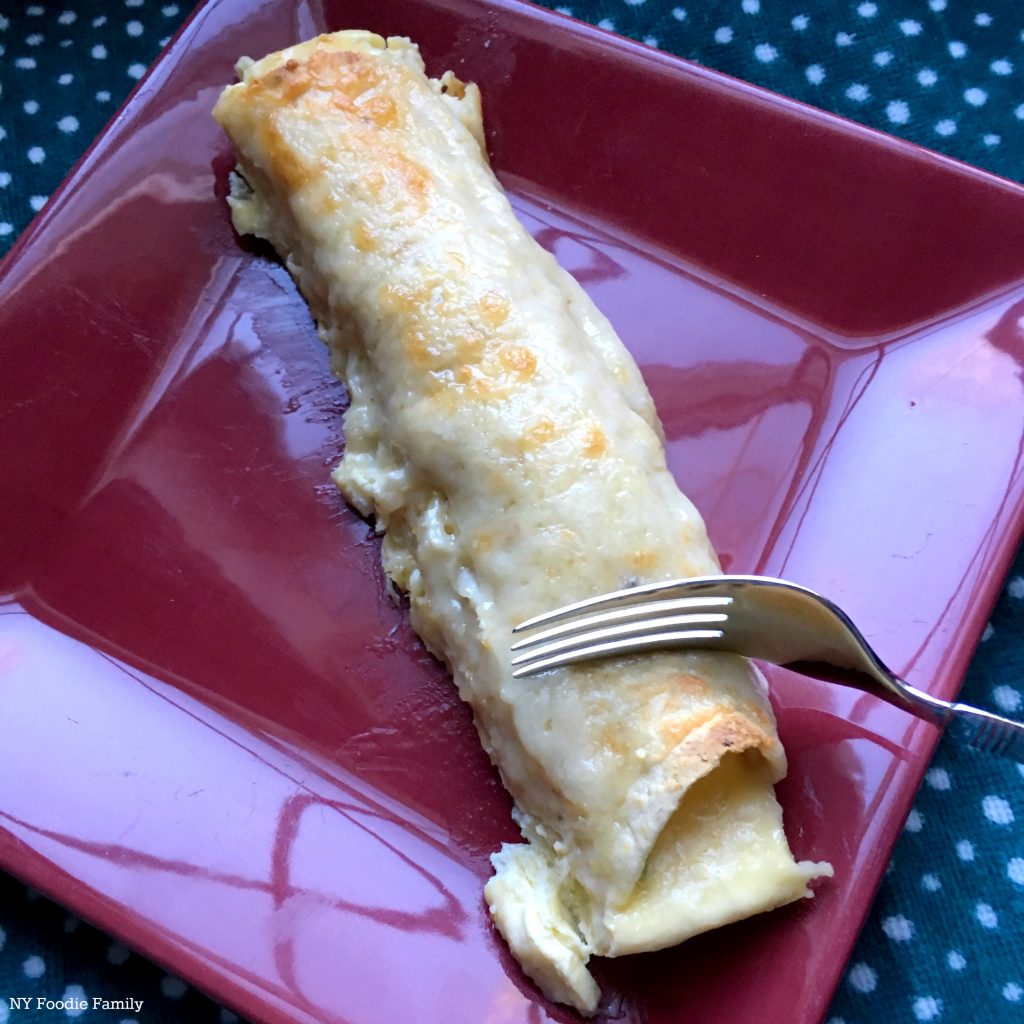 Wednesday: I made Brunch Ham Enchiladas from Taste of Home.  Breakfast for dinner is always a hit in our house and it's been awhile since I made something breakfast-y for dinner.  I made these the night before and then just had to pop them in the oven to cook.  We found these to be best eaten the day of.  I microwaved one for breakfast the next day and thought it was okay.  My daughter who usually eats leftovers was not a fan of them the next day.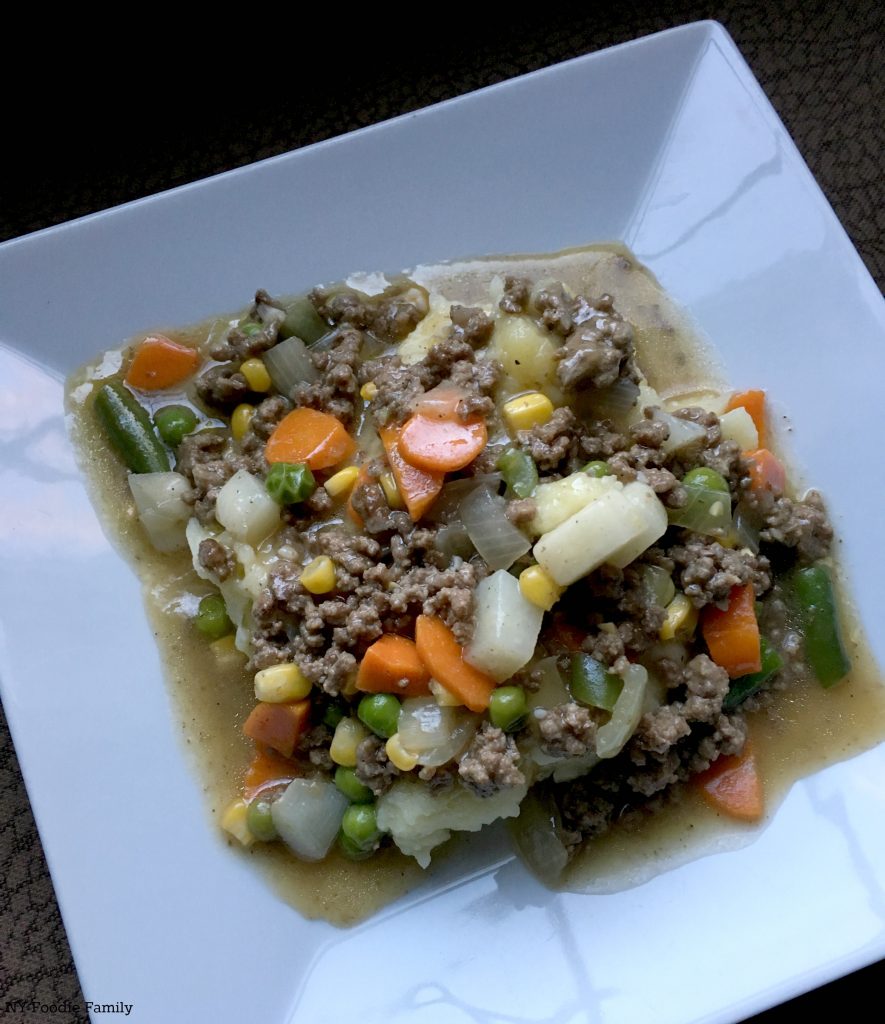 Thursday: I made Upside-Down Shepherd's Pie from the January/February 2017 issues of Cooking Light.  I ended up pre-chopping all the veggies.  When my husband got home from he cooked everything while I was at piano lessons with the kids.  This was pretty quick and easy to prepare and we all enjoyed it!  My kids even ate the turnip without complaint.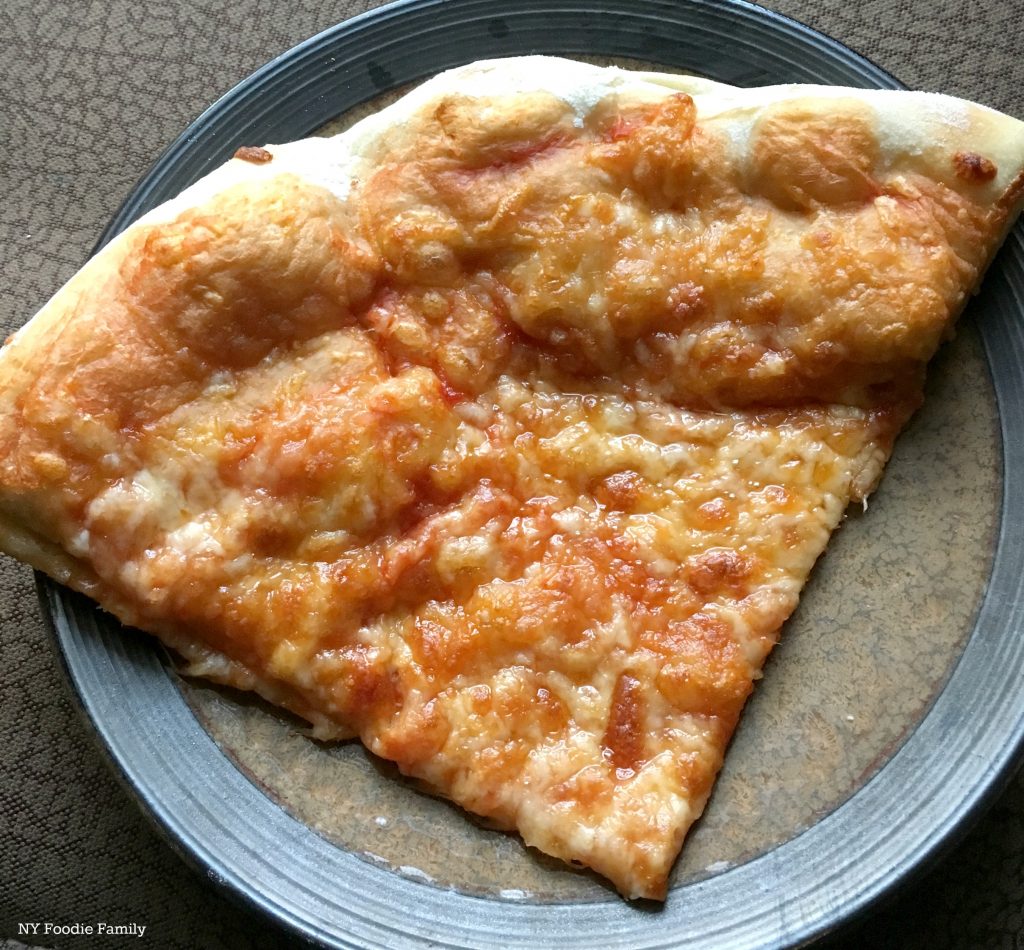 Friday:  We had our weekly homemade cheese pizza.  Quick, easy and tasty!
What are you having for dinner this week?