Happy Monday! I hope you are adjusting to the lost hour of sleep better than I am!  Today is being fueled by lots of coffee!   If you are looking for some dinner time inspiration, my weekly meal plan is the place for you.  Each week I showcase what was on my previous week's meal plan, with pictures, recipe links and most importantly, the family's review of each dish.  There are so many food blogs, cookbooks and recipes out there and I am always on the lookout for family-friendly recipes that are quick and easy!  If you are new to meal planning, read more about how I make my weekly meal plan.  Here's a look at what was on our menu this past week:
Saturday – We ordered Moe's takeout and brought it home to eat.  We like Moe's but the service that night was horrible.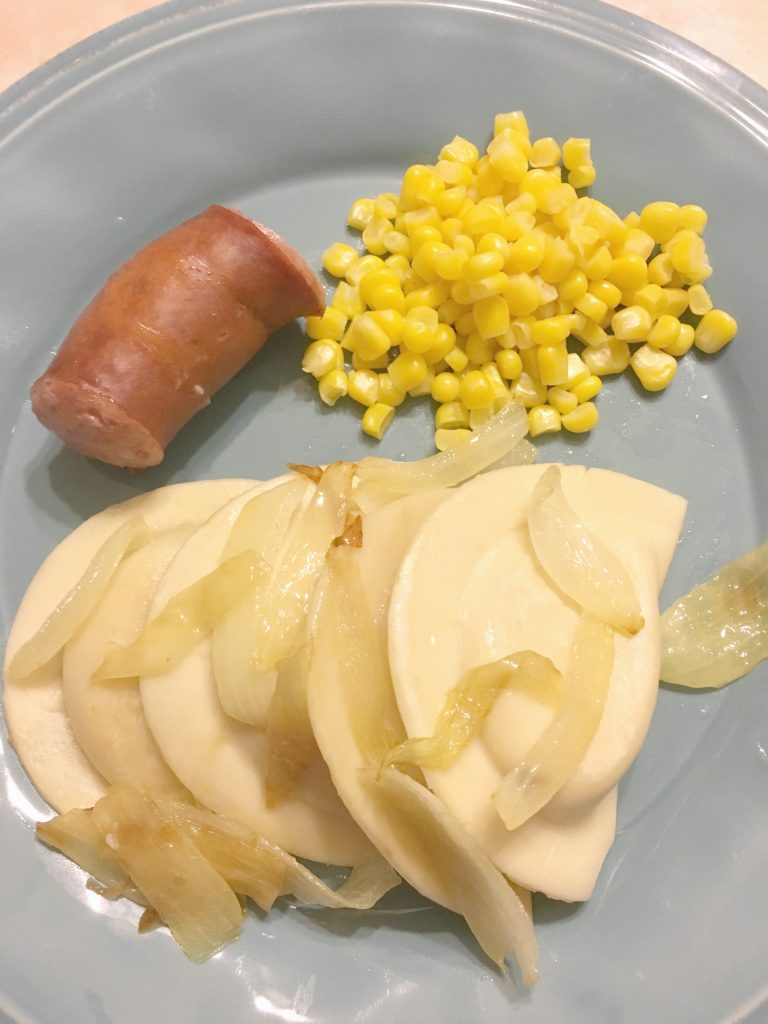 Sunday – We had pierogies, kielbasa and corn.  We did saute some onions but otherwise, it was just heating things up.  I grew up eating pierogies and kielbasa for dinner on a regular basis. We hadn't had this for dinner in awhile and it was good!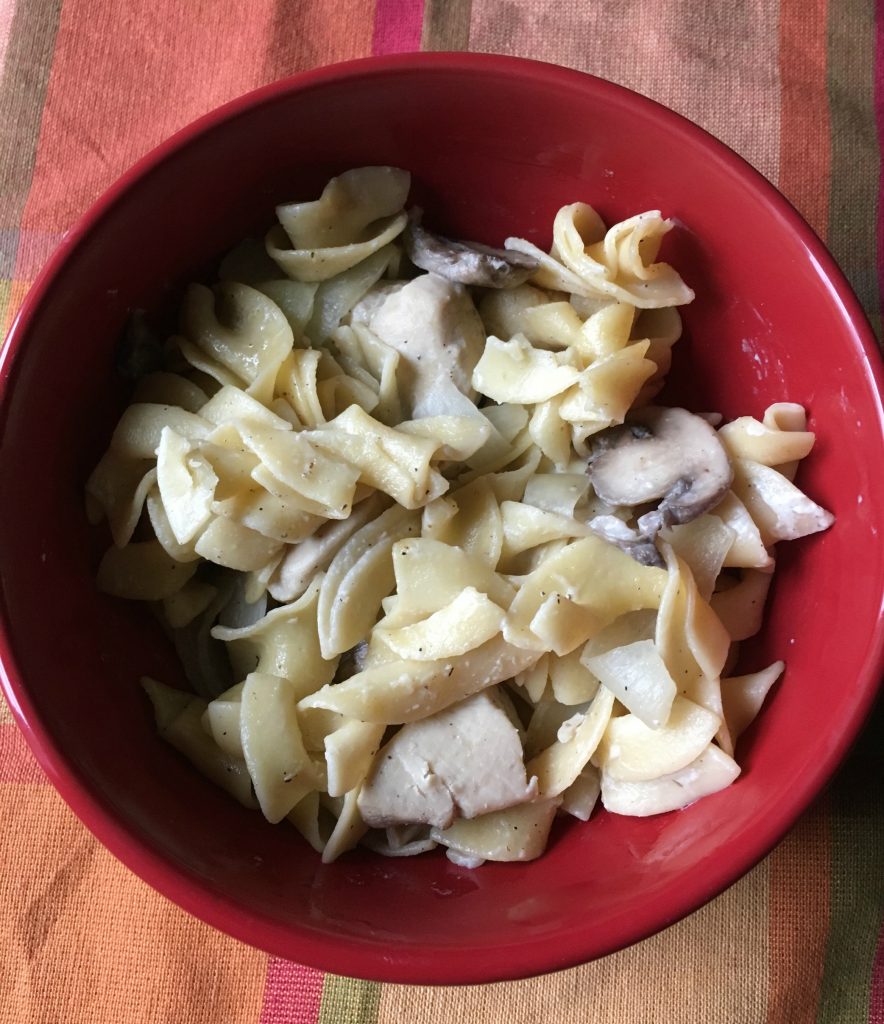 Monday – I adapted a Cooking Light recipe for Chicken Stroganoff.  Only after starting to cook did I realize that this was a one pot recipe and I had already started cooking the noodles separately.  Somehow I adapted it enough to make it work.  I even think my way was quicker!  I always like a good stroganoff and enjoy variations on the traditional beef version.  This was tasty and we all enjoyed it.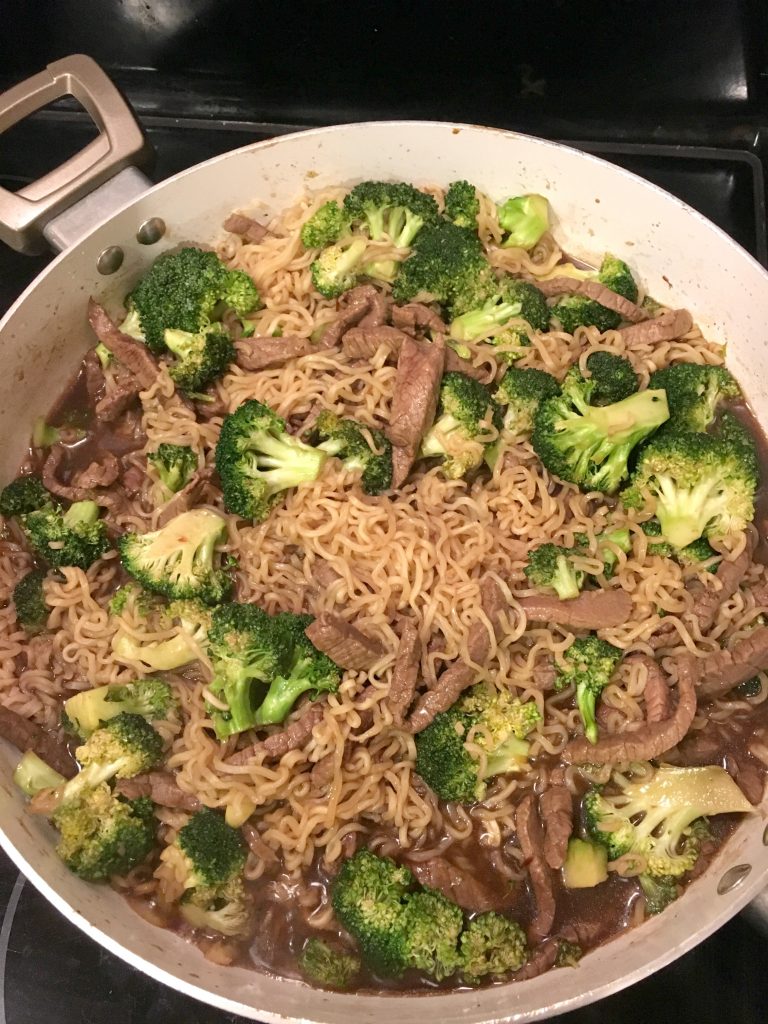 Tuesday – I made Beef and Broccoli Ramen Stir Fry from Damn Delicious.  Instead of the refrigerated Yaki-Soba noodles the recipe called for, I used the dry ramen soup noodles.  I cooked up four packages of the noodles which was approximately the same amount of the refrigerated noodles the original recipe called for.  I also bought beef cut for stir-fry instead of the flank steak the recipe called for.  This recipe was super quick and easy.  It was flavorful and kid-approved!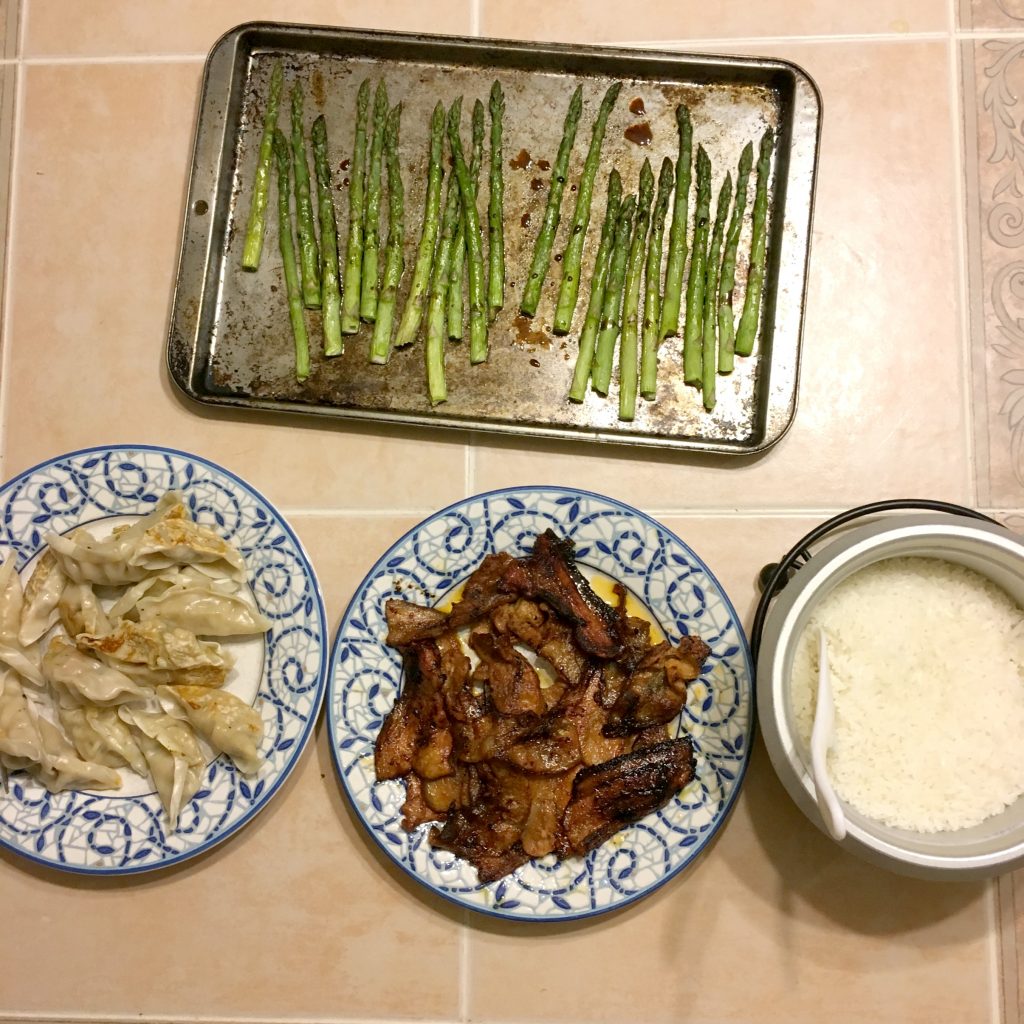 Wednesday – My husband stopped at HMart, a Korean grocery store hear his office, and picked up some marinated pork belly.  I cooked this up and we had it with rice, roasted asparagus and dumplings.  This meal was more heating things up rather than actual cooking.  But it was tasty!
Thursday – I went out to dinner so my husband and the kids had leftovers, which we had plenty of!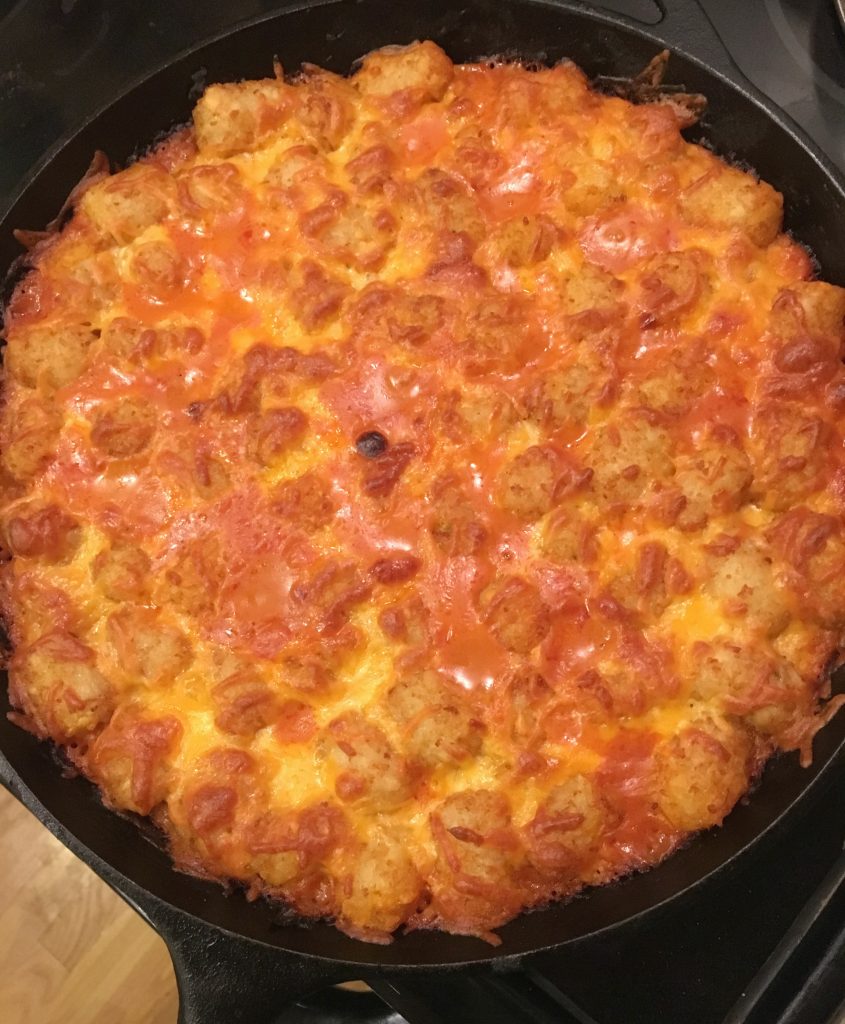 Friday – I made Sloppy Joe Tater Tot Casserole from Buns in My Oven.  It was snowy and cold on Friday so this was the perfect comfort food dish.  My husband was home and we cooked this together.   I couldn't find a can of sloppy joe sauce, not realizing that Manwich is just sauce (I thought there was meat in the can!).  I ended up finding a sloppy joe sauce packet in the aisle with the gravy and meal sauce packets.  It worked out well.  I liked that it's a one pan dish, which we made in our cast iron skillet.  It was quick, easy and tasty!
What is on your menu this week?