If you are looking for some dinner time inspiration, my weekly meal plan is the place for you.  Each week I showcase what was on my previous week's meal plan, with pictures, recipe links and most importantly, the family's review of each dish.  There are so many food blogs, cookbooks and recipes out there and I am always on the lookout for family-friendly recipes that are quick and easy!  If you are new to meal planning, read more about how I make my weekly meal plan.  Here's a look at what was on our menu this past week: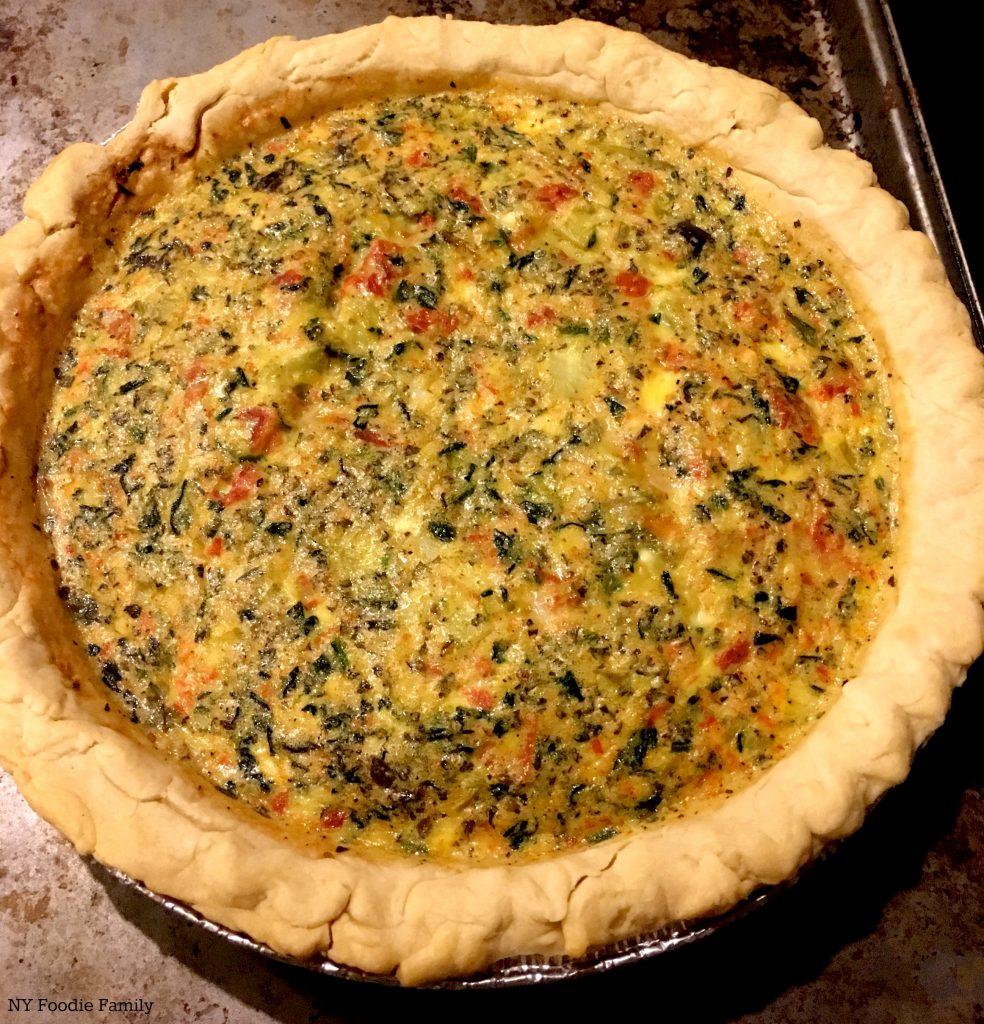 Saturday -My husband made a Mediterranean Quiche using up ingredients we had left over from the Mediterranean Quesadillas I had made earlier in the week.
Sunday – We went out for a late Indian buffet lunch which we considered "linner." Instead of cooking an official dinner, the kids had bowls of cereal and yogurt and my husband and I had some cheese and crackers.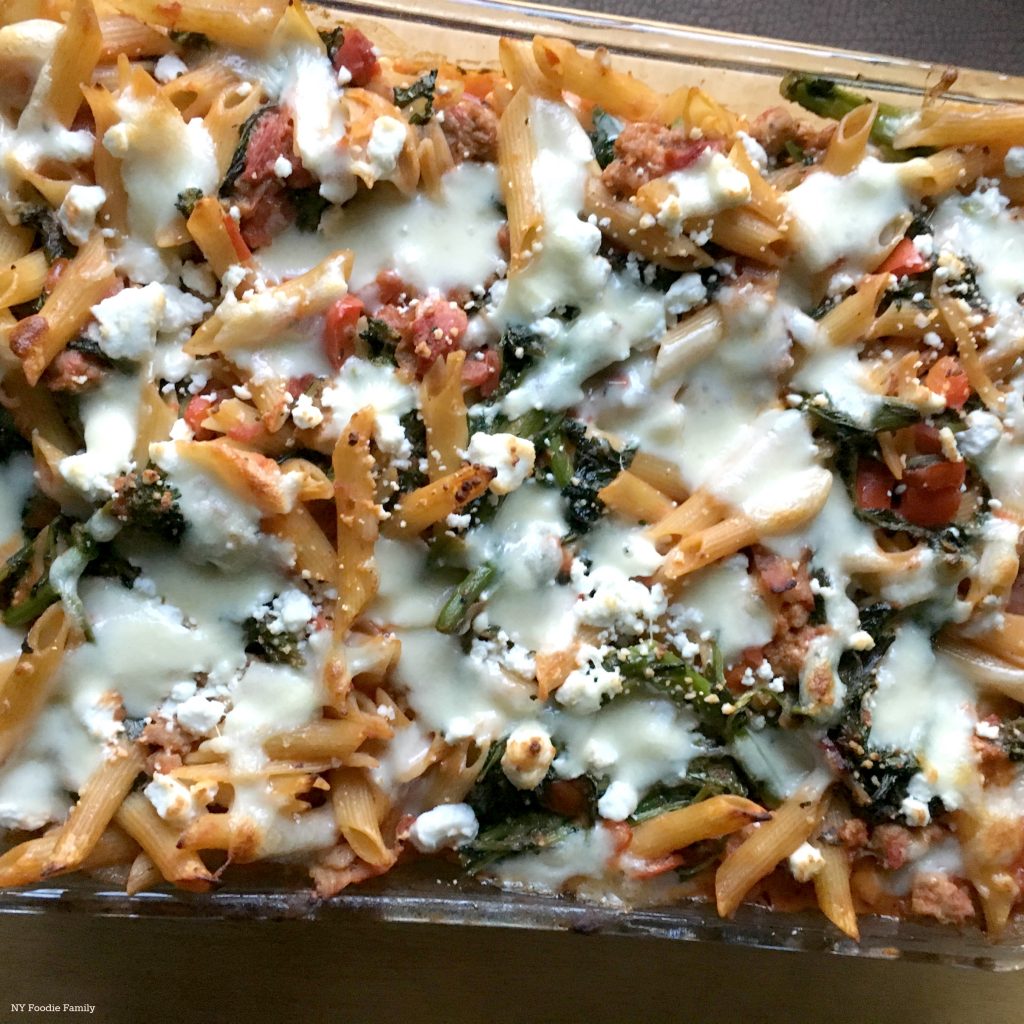 Monday – I made Rigatoni and Broccoli Rabe Bake from Half Baked Harvest.  Boy, this recipe was a labor of love. There was way too much work for a weekday meal and oh my goodness the number of dishes I had to wash after!  But, it was really good!  It's recommended for a Sunday pasta dinner, so I was forewarned.  There was broccoli rabe roasting, sausage and veggie cooking, sauce making and then it all gets baked in the oven.  Let me repeat though, this was super tasty!  It also made a lot, so my husband and I had lunch for several days too.
Tuesday – I went to a kick-off event for Hudson Valley Restaurant week.  I had my husband heat up some Mrs. Paul's fish fillets, Simply Potatoes mashed potatoes and some veggies.  My husband can cook and is in fact pretty amazing at it.  However, I gave him an easy night  after a busy day of work and having to do bedtime duty as well!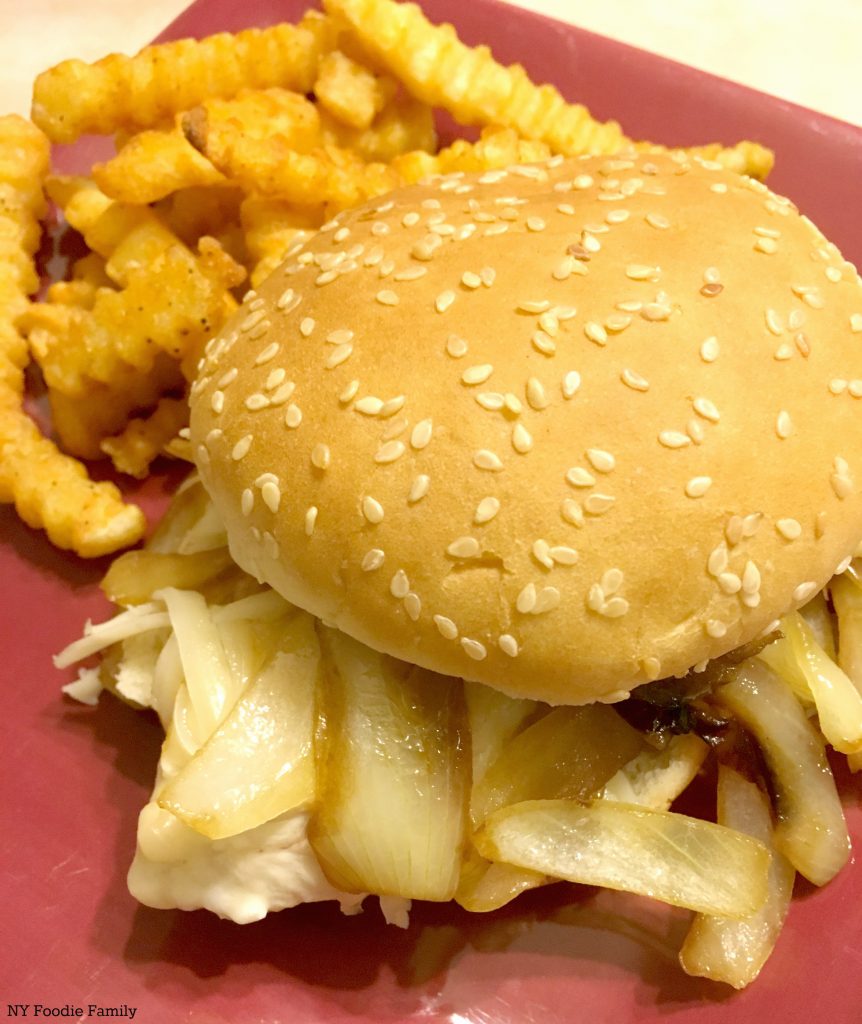 Wednesday – I made French Onion Chicken Sandwiches from Well Plated.  This recipe was easy to make but caramelizing the onions took a little bit of time.  I omitted the fresh spinach and used Swiss cheese.  These were tasty and kid-approved.  I served the sandwiches with fries.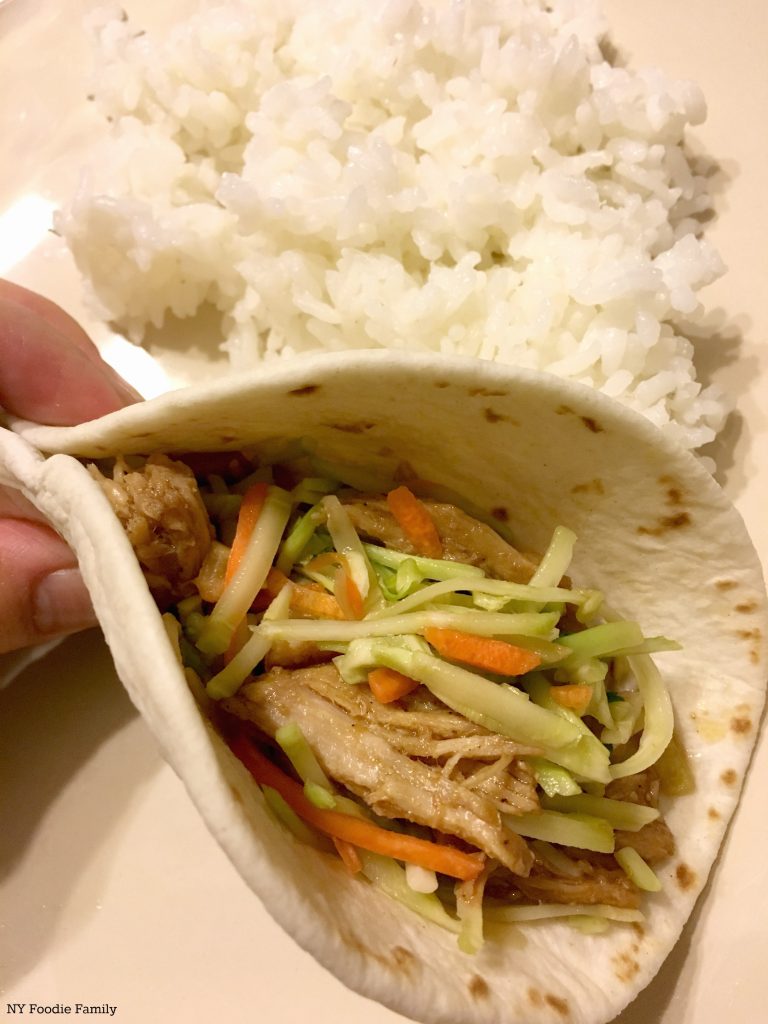 Thursday – I made Slow Cooker Korean Pork Tacos from Recipe Runner.  Thursday's are our super busy evenings with little time for me to cook dinner.  Slow cooker meals are great on these nights.  I prep the slow cooker earlier in the day and when we walk in the door at 6:15 from piano lessons dinner is ready.  These pork tacos were easy to put together.  Hoisin sauce and five spice powder can usually be found in grocery stores nowadays.  While flavorful, I wouldn't necessary call these "Korean" pork tacos.  "Asian" flavors are obviously evident, based on the sauce ingredients.  However, nothing "Korean" was particularly evident.  This is coming from a Korean! 🙂  I served the tacos with rice.
Friday – I made our usual homemade pizza.  This week was just plain cheese.  Fast, quick and easy = my kind of Friday night dinner!