If you are looking for some dinner time inspiration, my weekly meal plan is the place for you.  Each week I showcase what was on my previous week's meal plan, with pictures, recipe links and most importantly, the family's review of each dish.  There are so many food blogs, cookbooks and recipes out there and I am always on the lookout for family-friendly recipes that are quick and easy!  If you are new to meal planning, read more about how I make my weekly meal plan.  Here's a look at what was on our menu this past week: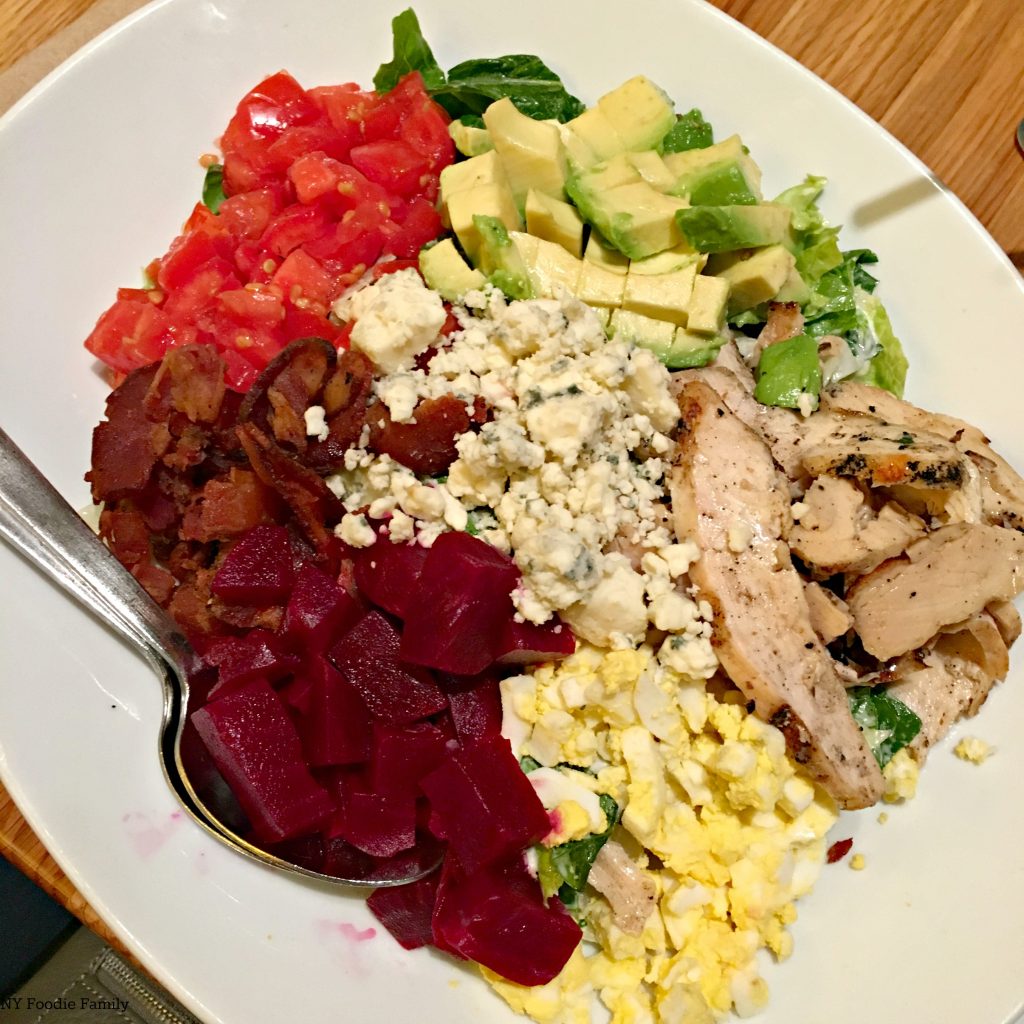 Saturday – Last weekend we were in Rhode Island and had dinner at California Pizza Kitchen.  Although it's a chain, we love the pizza and salads.  My husband and I shared a Thai Chicken Pizza and this California Cobb Salad. Both kids had a BBQ Chicken and Hawaiian pizza from the children's menu.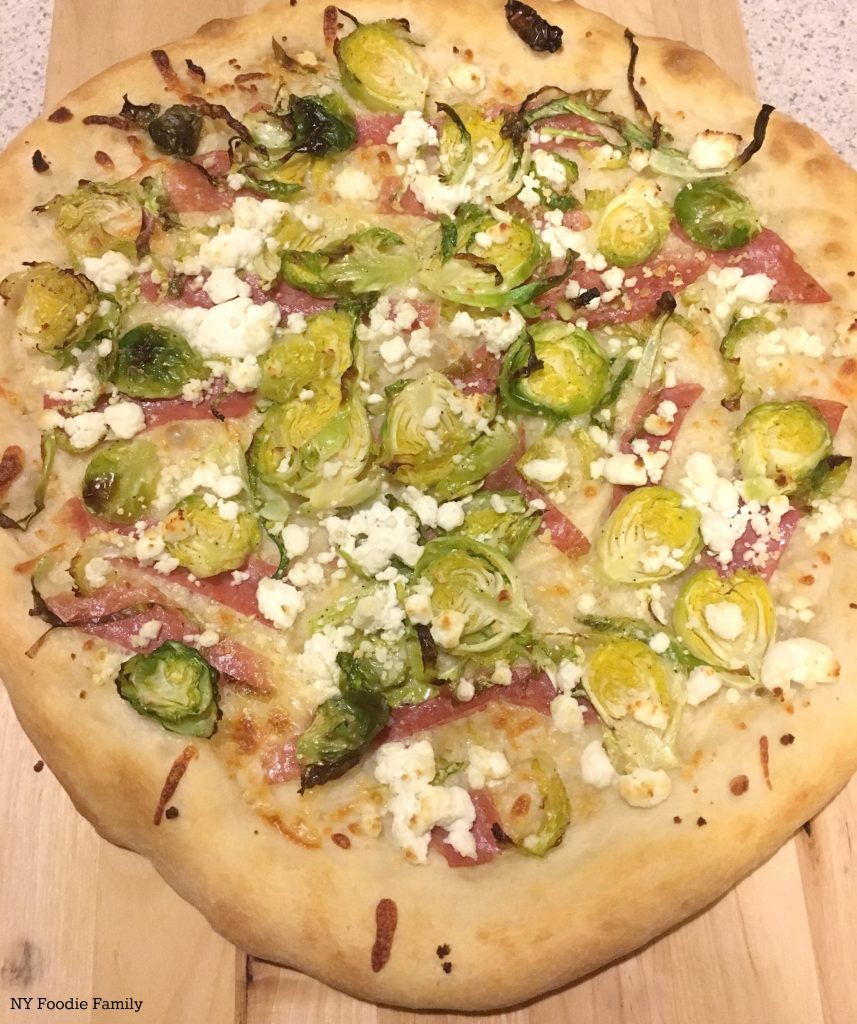 Sunday – This was a very pizza weekend!  We brought the leftover homemade Every Day with Rachael Ray Salami and Brussels Sprout pizza from Friday evening with us to Rhode Island and had the leftovers for dinner Sunday evening.
Monday – We got home from Rhode Island Monday afternoon and stopped for a late lunch at a Turkish restaurant in Connecticut.  Since we were stuffed from lunch we didn't have an official dinner.  We snacked on crackers and cheese and chips and the kids had some yogurt as well!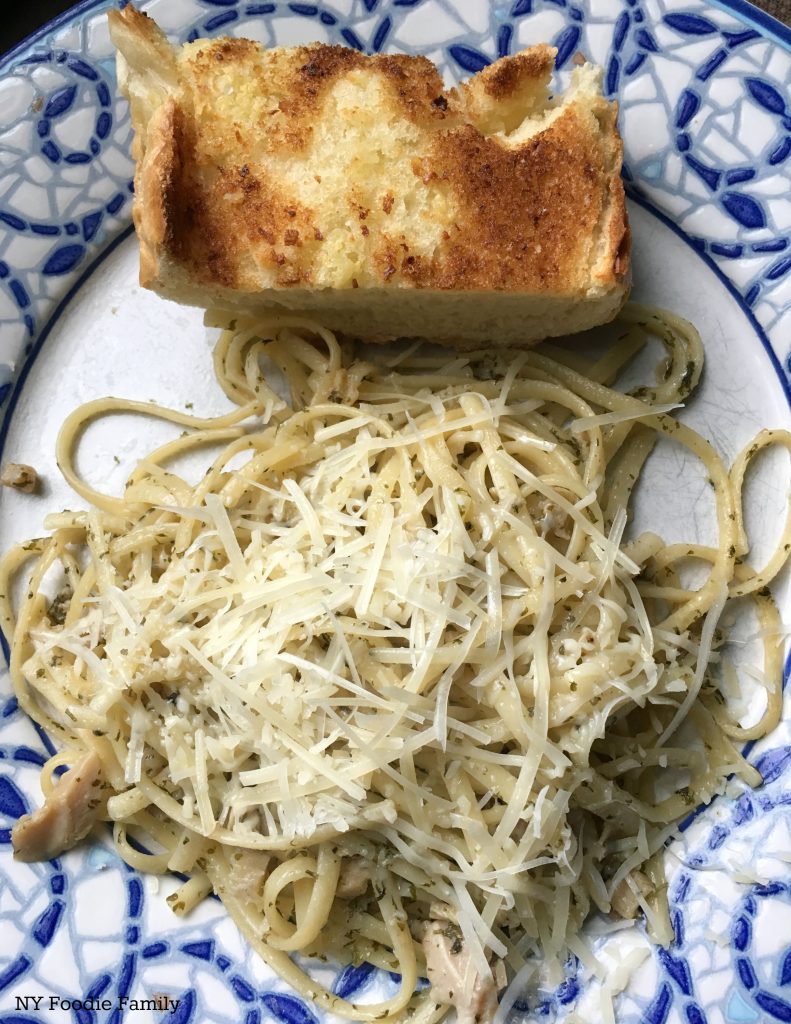 Tuesday – The kids were home from school and I was feeling lazy.  I "made" linguini with clam sauce (from a can!) and served it with some garlic bread.  I don't often cook dinners like these, but it was nice not to cook from scratch.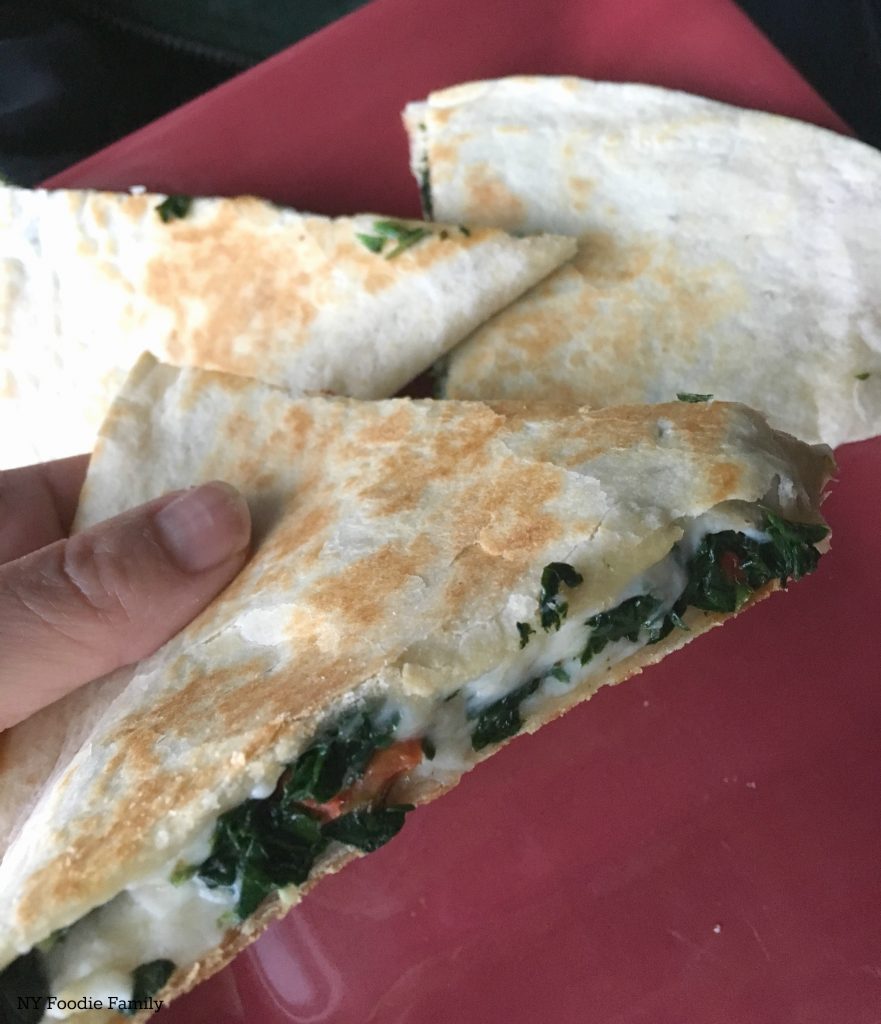 Wednesday – I made Mediterranean Quesadillas from Closet Cooking.  These quesadillas had artichoke hearts, sun-dried tomatoes, olives, spinach and feta.  I used frozen, boxed spinach that I defrosted, instead of fresh, baby spinach.  I knew my son wasn't going to eat these, so I had him grate some cheddar cheese and made him a plain, cheese quesadilla.  These quesadillas were super quick and easy to make and very tasty.  I served honey carrots with them.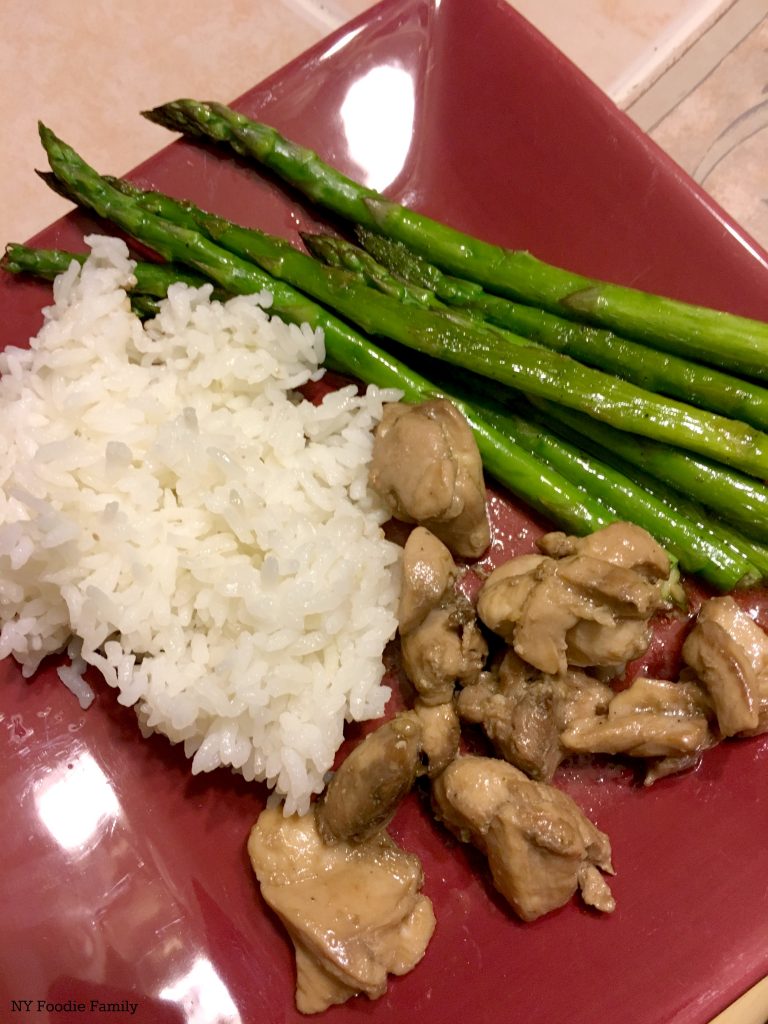 Thursday – I made Fast and Easy Soy Chicken from Kimchi Mom.  I marinated the chicken early in the day, hoping it would be more flavorful.  I feel like I've made similar chicken dishes to this.  However, it was "fast and easy" like the recipe title notes and kid-approved.  I served this with rice and roasted asparagus.
Friday – I apologize for this week being heavy on the prepared food dinners.  I guess you can say I was feeling lazy?! So lazy that I didn't even take a picture of this meal!  Instead of our normal homemade pizza, tonight we had tortellini and sauce.  Super quick and easy and no real cooking involved.  We had the leftover garlic bread from Tuesday evening with the tortellini.